January 27, 2023
|
Reading time:
10 mins
TOGETHER WITH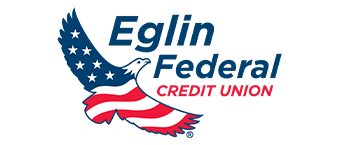 Good morning!
Happy Friday! Let's jump right into the news you need to know today…
THINGS TO DO
Air Force Armament Museum hosting 1950s-themed Murder Mystery Dinner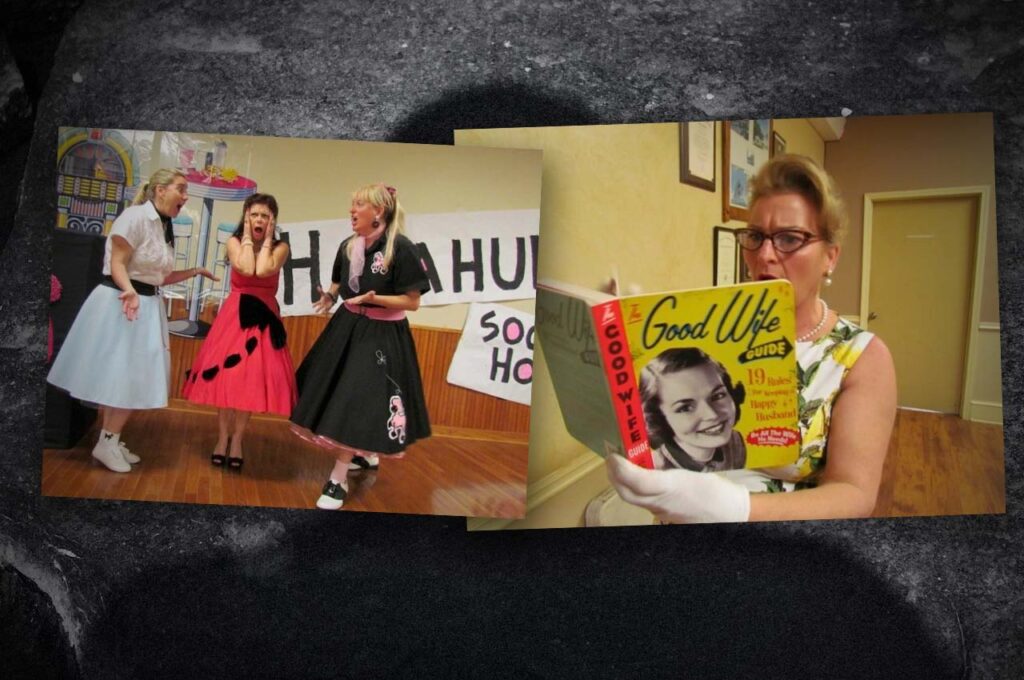 The Air Force Armament Museum Foundation has announced its Second Annual Murder Mystery Dinner fundraiser, "Bebopped at the Sock Hop", taking place on Saturday, February 4th at the Armament Museum, located at 100 Museum Drive.
The event will begin with doors opening at 5:45 p.m. and a cash bar available from 6 to 7 p.m. Dinner and the performance will commence at 7 p.m.
The dinner will be served buffet style.
All proceeds from the event will go towards the Air Force Armament Museum's expansion project.
"Bebopped at the Sock Hop" will transport guests back to the 1950s for a night filled with laughter and mystery. Set at a Sock Hop, the story will take a twisted turn as guests help solve a crime. To add to the fun, guests are encouraged to dress in 1950s-style clothing, from poodle skirts to bowling shirts. The performance will be brought to life by the renowned local acting troupe, Act4Mystery.
Tickets for the event are $50 each and can be purchased at the Air Force Armament Museum Gift Shop, open Monday through Saturday from 10 a.m. to 4:30 p.m.
Seating is limited, so be sure to reserve your spot early.
Last year's event sold out weeks in advance, so don't miss out on this exciting opportunity to support the museum's expansion and have a night of fun and mystery.
For more information, call 850-651-1808. The Air Force Armament Museum Foundation looks forward to seeing you at "Bebopped at the Sock Hop" on February 4th.
SPONSORED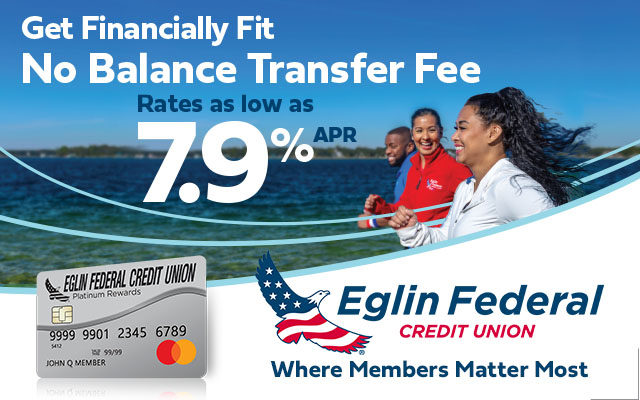 Start the New Year right by getting your finances in shape!
Lose the high interest credit card rate and transfer your balance to an Eglin Federal Credit Union Mastercard! There's no balance transfer fee, no annual fee, no cash advance fee, AND no international transaction fee. Interest rates are as low as 7.9% APR.
Get your finances in shape, and apply in person or online at eglinfcu.org/mastercard.
PUBLIC SAFETY
Okaloosa County Corrections actively combating Fentanyl-related issues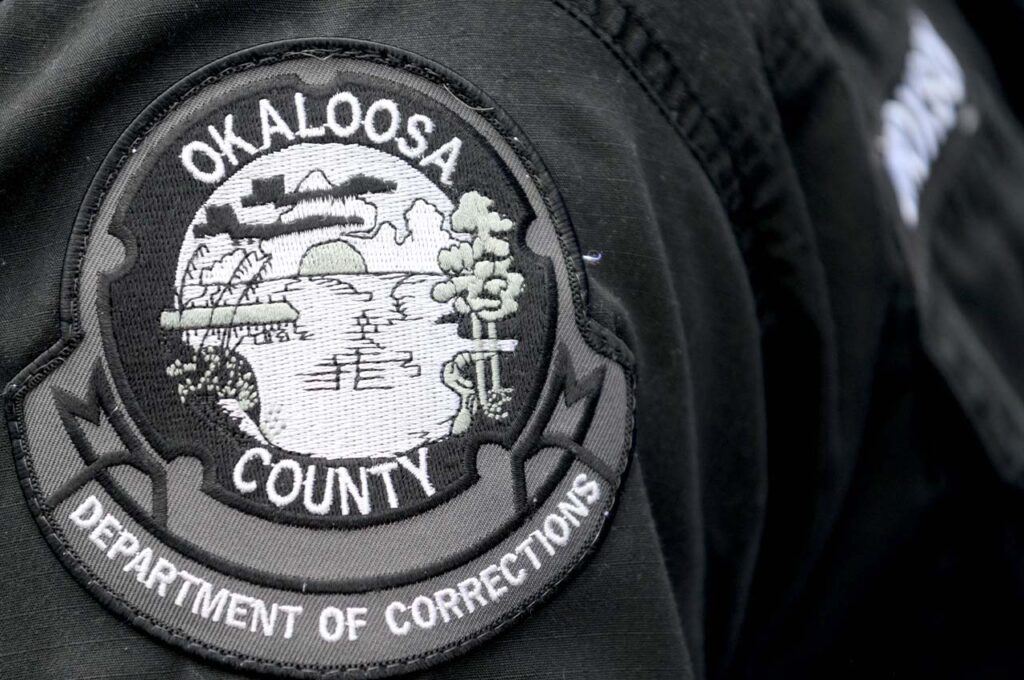 In light of the recent national and state increase in fentanyl-related overdoses, officers at Okaloosa County Department of Corrections are taking action to combat this issue within the facility, according to Okaloosa County.
Fentanyl, a synthetic opioid that is 50 to 100 times more potent than morphine, has become a major public health concern in recent years. The drug is often mixed with other substances, such as heroin and cocaine, making it even more dangerous.
To address this problem, the county says several measures have been implemented to prevent the introduction and distribution of fentanyl within the facility. This includes increased body scan screening and searches of inmates and visitors, as well as the use of drug-sniffing dogs.
The staff has also been trained on how to recognize and respond to signs of fentanyl overdose and naloxone, an overdose-reversing drug, is now available to them, according to the county.
Additionally, the Okaloosa County Department of Corrections is working closely with local and federal law enforcement agencies to "identify and disrupt" the supply of fentanyl within this facility and the community as a whole. They are also providing education and resources to inmates on the dangers of fentanyl and other opioids through addiction treatment and support services to those who are struggling with substance abuse.
"We understand that the opioid epidemic is a complex issue that requires a multifaceted approach," said the county in a press release, "and we are committed to doing our part to protect the health and safety of our inmates, staff, and the community."
MILITARY
Hurlburt Field to perform planned detonations on EOD range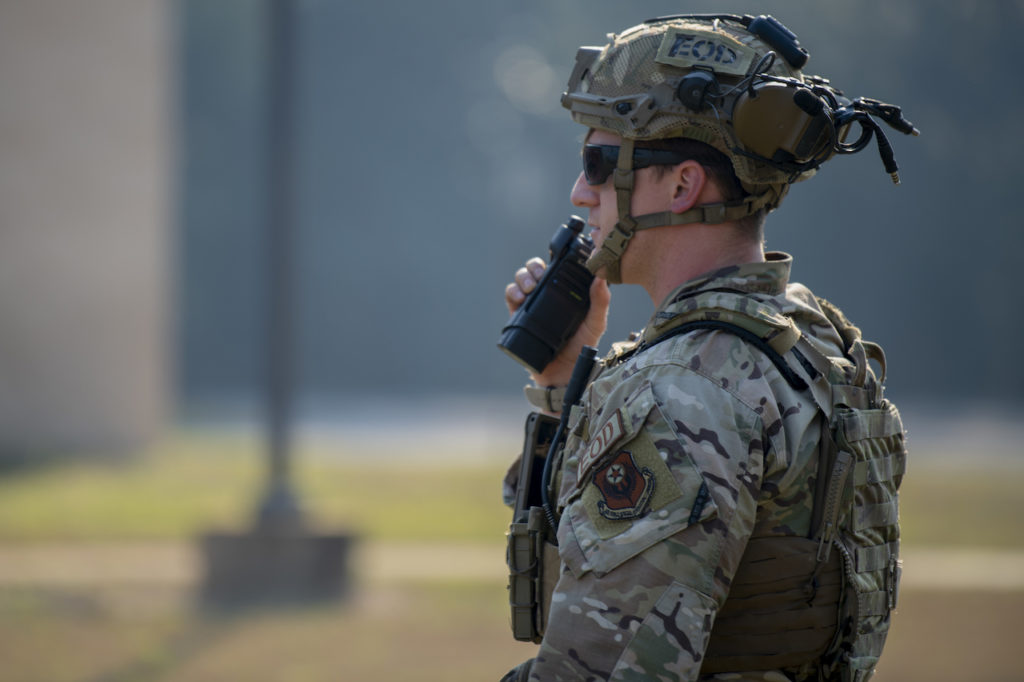 The 823rd REDHORSE squadron will conduct monthly explosive demolition training between 8am and 3pm on February 2nd at the Hurlburt Field Range.
During the training, nearby residents may hear loud noise or feel the vibrations associated with the demolition charge detonations that are planned to occur periodically throughout the day.
REDHORSE officials advise if the humidity is high or if there is cloud coverage, the effects can seem louder and closer than on clear days.
ARTS+CULTURE
20 'one-of-a-kind' heron sculptures to be installed around Okaloosa County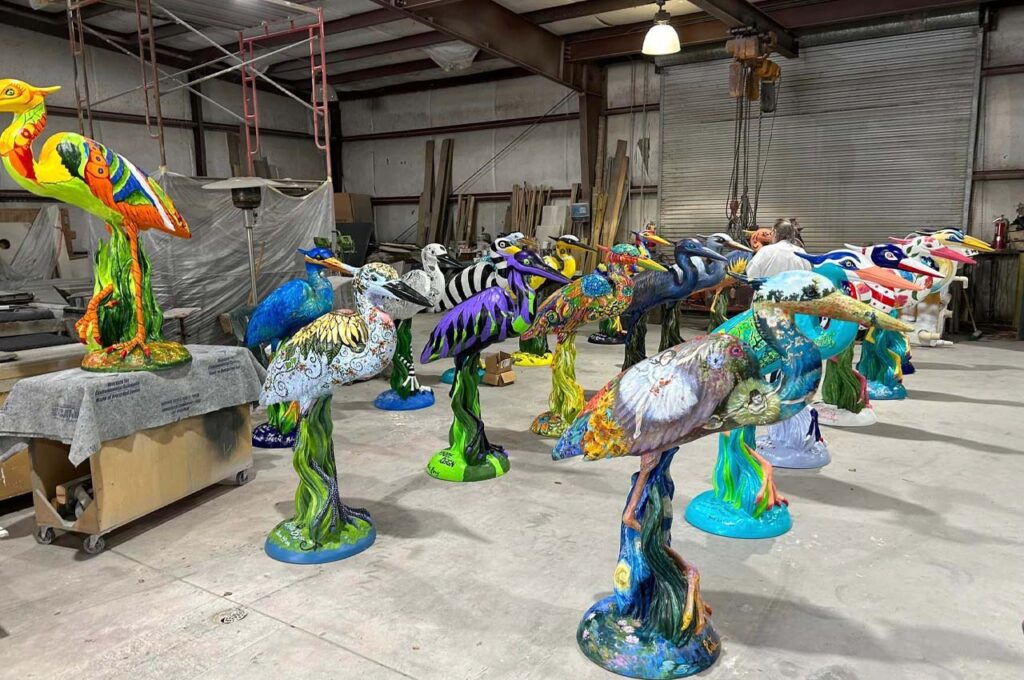 The Okaloosa Public Arts (OPA) has recently embarked on an exciting project to place 20 herons scattered throughout the county.
The project involves painting pre-fabricated 5-foot tall three-dimensional fiberglass herons with one-of-a-kind designs that will be installed in various locations around Okaloosa County with the help of the county.
The goal of this project is to raise awareness of the arts in the community and to showcase the talents of local artists. After a thorough review process, the OPA narrowed down all the entries and finally chose the final 20 designs. The selection process was no small undertaking and the OPA is very appreciative of the talent and unique designs of the artists who submitted their ideas.
The herons are now completed and in the process of being clear coated and prepared for final installation. A map of locations will be released soon.
The OPA is also planning to host a reception on February 1st at 5pm at the Okaloosa County Administrative Building in Shalimar to unveil the herons. The community is invited to come out and celebrate the arts in Okaloosa County.
The 20 artists chosen for the project are:
Bernadette Sims
Toni Dineen
Rick Otoupalik
Thalia Newton and Pam Folse
Alanna Grayce Campbell
Alexandra Sharp
Arthur Jenkins
Becky Brice Nash
Dori Lewman
Helen Harris
Jeanne Thomas
Joy Harris
Lexy Adams
Pat Z. Roberts
Patricia Basque
Sharon LaPine
Daria Knapp
Ruta
Anne Johnston
Sheila Mahony
THINGS TO DO
Shrimp & Grits festival is back in Destin, Florida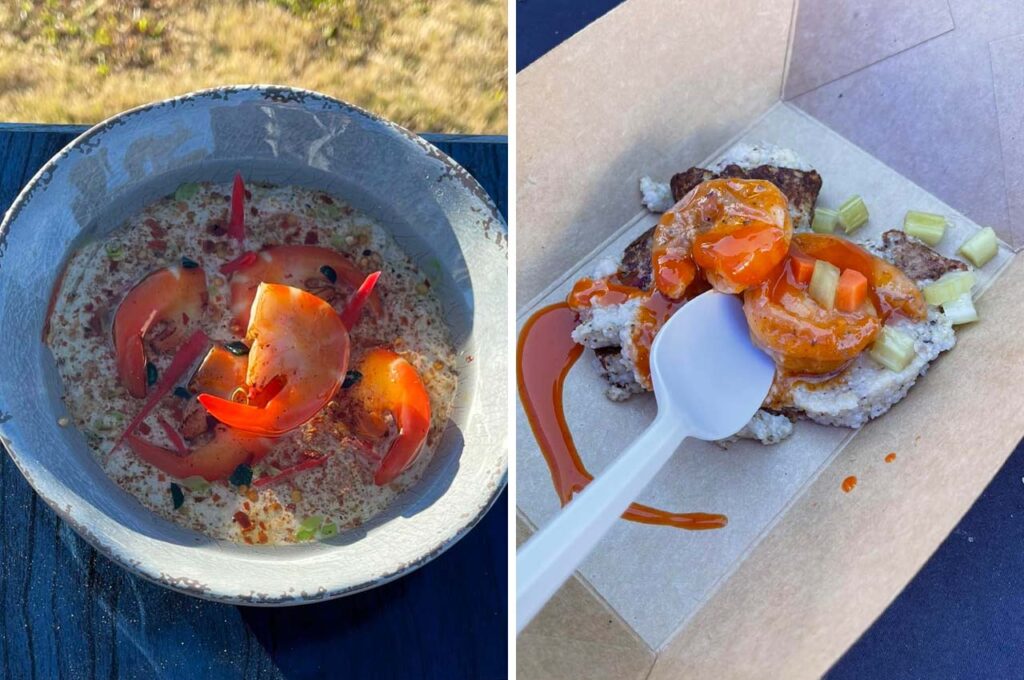 The 4th Annual Shrimp & Grits Festival is returning to Destin, Florida on Saturday, February 25, 2023, from 12:00 p.m. to 4:00 p.m. at Brotula's Seafood House & Steamer.
This event is a must-attend for those who love a classic southern dish, great drinks, and live entertainment on the Destin Harbor.
Local restaurants and chefs will be competing for the title of the best Shrimp & Grits dish on the Emerald Coast. This festival is not just about good food and drinks, it's also about giving back to the community.
All proceeds from the event will benefit the Boys and Girls Clubs of the Emerald Coast, a local non-profit organization with clubs located in Pensacola, Crestview, South Walton, DeFuniak Springs, Destin, and Fort Walton Beach.
Ticket prices vary with VIP Tickets priced at $75. These tickets include an armband for unlimited food samples and drinks tickets, exclusive early admission (11 am – 12 pm) to the event, a VIP lounge with a private bar, and more.
General Admission Tickets are priced at $45 and include an armband for unlimited food samples and drink tickets for craft beer and cocktail samples.
Food Only / Under 21 Tickets are priced at $25 and include an armband for unlimited food samples. Prices will increase after February 10, 2023.
Tickets are expected to sell out fast, so those interested are encouraged to purchase on Eventbrite. If your restaurant, food truck, or catering company is interested in competing for a cause, please contact the Frances Roy Agency by emailing hello@francesroy.com.
Mark your calendars for Saturday, February 25, 2023, for the 4th Annual Shrimp & Grits Festival at Brotula's Seafood House & Steamer.
OK, that's all I have for you this morning! I hope you have a great Friday!
p.s. What did you think of this morning's newsletter? Hit the reply button and let me know!
Published with ♥ by Get The Coast.
Did someone forward you this email? Subscribe here.
124 Eglin Parkway SE Fort Walton Beach, FL 32548