October 28, 2022
|
Reading time:
8 mins
TOGETHER WITH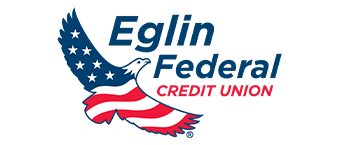 Good morning!
On November 10 at 6:00 p.m., the Destin Library will present a special Veterans Day program featuring local author, Gregory S. Valloch. Greg's grandfather, Corporal Howard P. Claypoole, kept two diaries and sent many letters home during his service with the U.S. Army during WWI.
Using these and other historical records, Greg wrote The Great War Through a Doughboy's Eyes, which paints a vivid picture of the life and hardships of an American enlisted man while fighting the Germans. In addition to discussing the book, Greg will have documents and personal items from Corporal Claypoole's service in the Army.
Library staff will also have on display military memorabilia from veterans in their own families along with a military memorial table. 
PUBLIC SAFETY
No lifeguards on duty in Destin beginning Sunday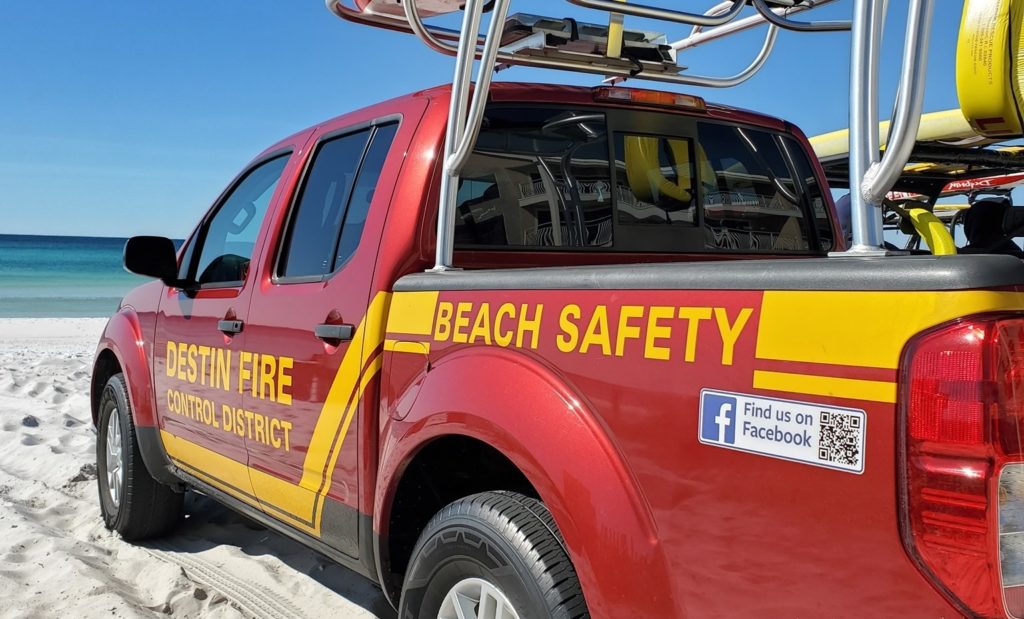 It's that time of the year when the end of another beach season is upon us.
Beginning Sunday, October 30th, Destin Beach Safety has announced that there will be NO LIFEGUARDS ON DUTY until March 2023.
"Swim at your own risk, be aware of your surroundings and never swim alone," wrote Destin Fire Control District in a statement. "Thanks for another great season and we'll see you next year!"
SPONSORED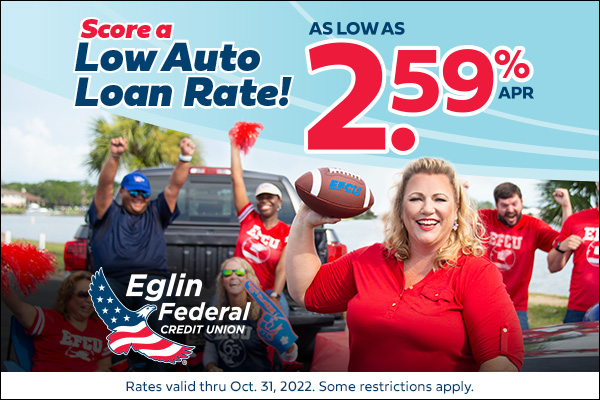 Score a low auto loan rate!
Financing your next auto purchase with Eglin Federal Credit Union is quick and easy. EFCU offer low rates and flexible terms to meet your needs.
TRAFFIC
Highway 98 closure postponed this weekend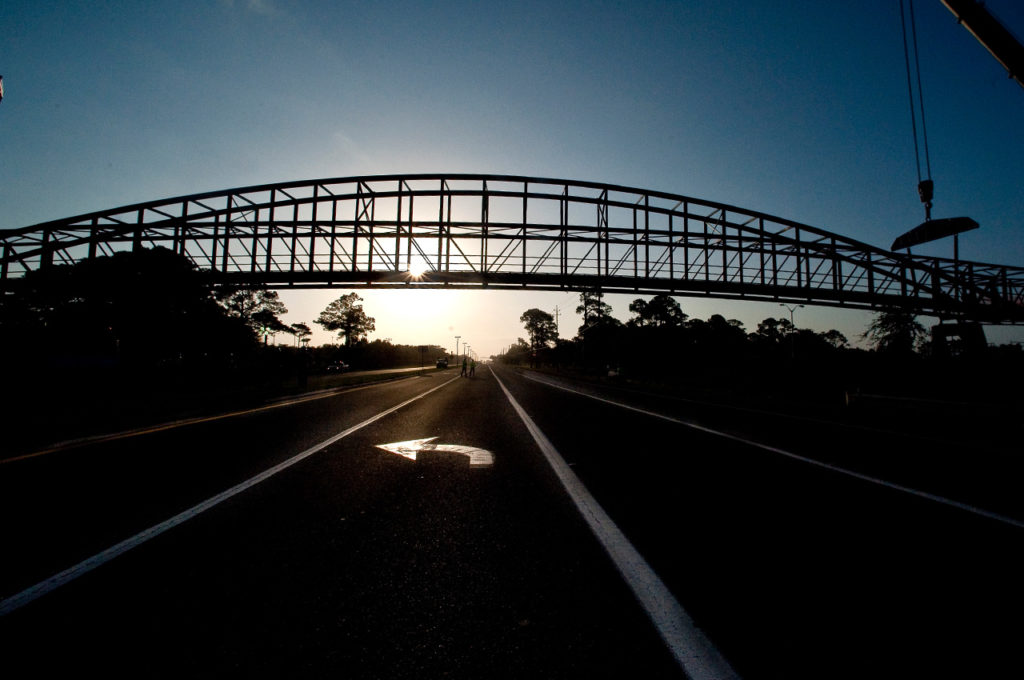 The Highway 98 closure originally planned for this weekend (Oct. 29-30) has been postponed due to potential bad weather.
U.S. Highway 98 will be closed to through traffic on Nov. 5-6 to reinstall the Hurlburt Field pedestrian bridge.
At 5 p.m. on Nov. 5, Highway 98 will be reduced to two lanes.
At 10 p.m. Highway 98 will be closed.
At 8 a.m. on Nov. 6, Highway 98 will be reopened to two lanes.
At 10 a.m., Highway 98 will be fully reopened.
According to a press release, Non-DoD ID cardholder traffic will need to use I-10, from the east or from the west to bypass this area during the closure period.
DoD ID Cardholder traffic will be allowed from the Hurlburt Soundside area on Cody Ave to the main base and back, through the Highway 98 underpass, during the entire time period.
Traffic on Cody will not be allowed to enter Highway 98, to the east or west, while Highway 98 is closed.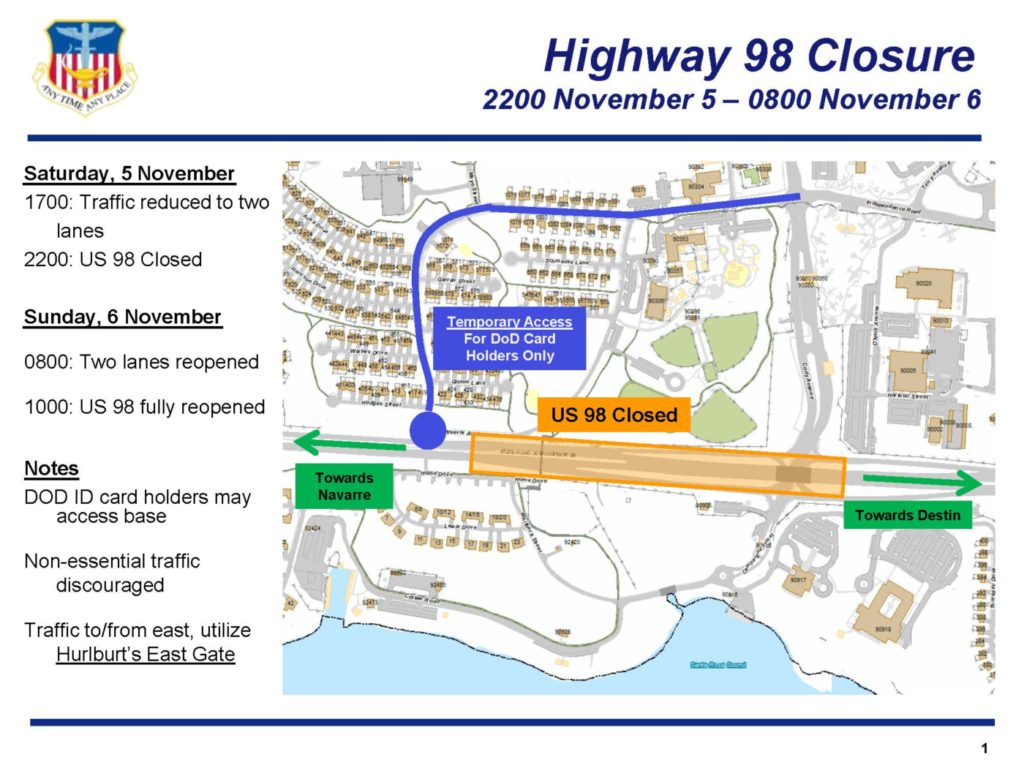 DoD ID card holders will be able to use the temporary McMillian gate on Highway 98, west of the pedestrian bridge, and the Hurlburt Field East gate while Highway 98 is closed.  
COASTAL RESOURCES
PBS NOVA's lionfish documentary featuring Okaloosa County now available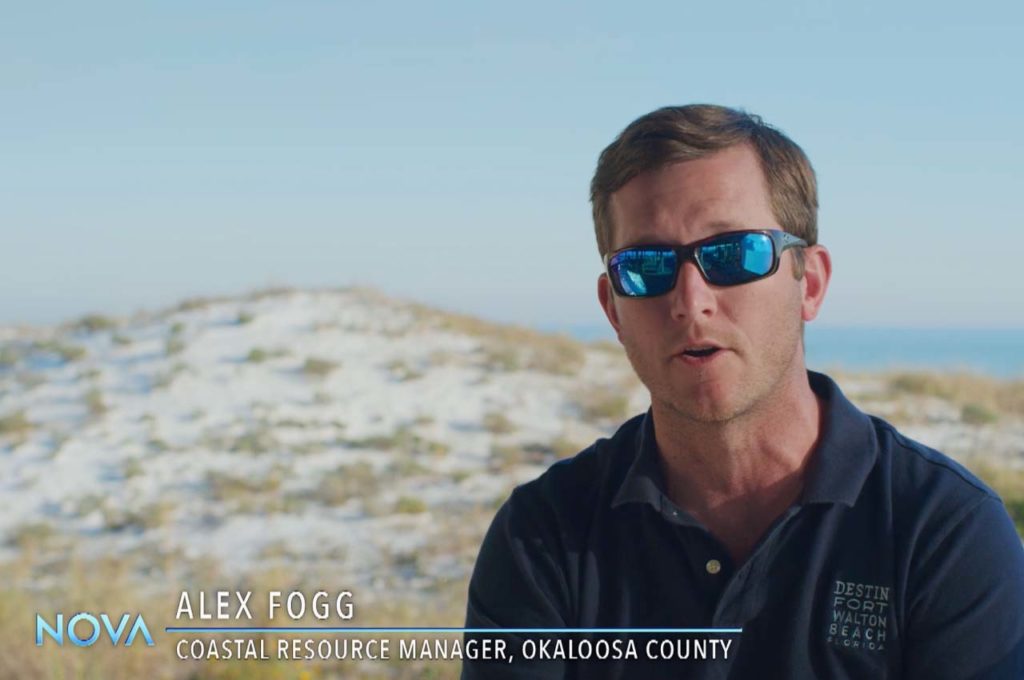 Remember that lionfish documentary that was partly filmed in Okaloosa County? Well it is now available to watch online!
Back in March, PBS NOVA reached out to Okaloosa's Coastal Resource Team and expressed an interest in covering the local impacts of lionfish and what's being done to control them off the Destin-Fort Walton Beach coast.
Three local vessels were also included in the shoot:
Sea Cobra, operated by ScubaTech
Shark Quest
Vessel #2, operated by Captain Kyle Howard
On the morning of the shoot, the crew planned to dive three artificial reef sites, including the recently deployed BIG DAWG.
"Lionfish – long prized in home aquariums – have invaded the Atlantic, and are now one of the ocean's most successful invasive species, wreaking havoc in waters across the globe," wrote PBS NOVA on the episode's page.
In the nearly 54 minute documentary, you'll join ocean explorer Danni Washington on a journey to find out how they took over, why they're doing so much damage, and what can be done about it. You'll also see appearances from the Coastal Resource Team.
Congrats to our friends on the Okaloosa Coastal Resource Team! Click here to watch the episode.
SCHOOL
Okaloosa School District recognized for academic excellence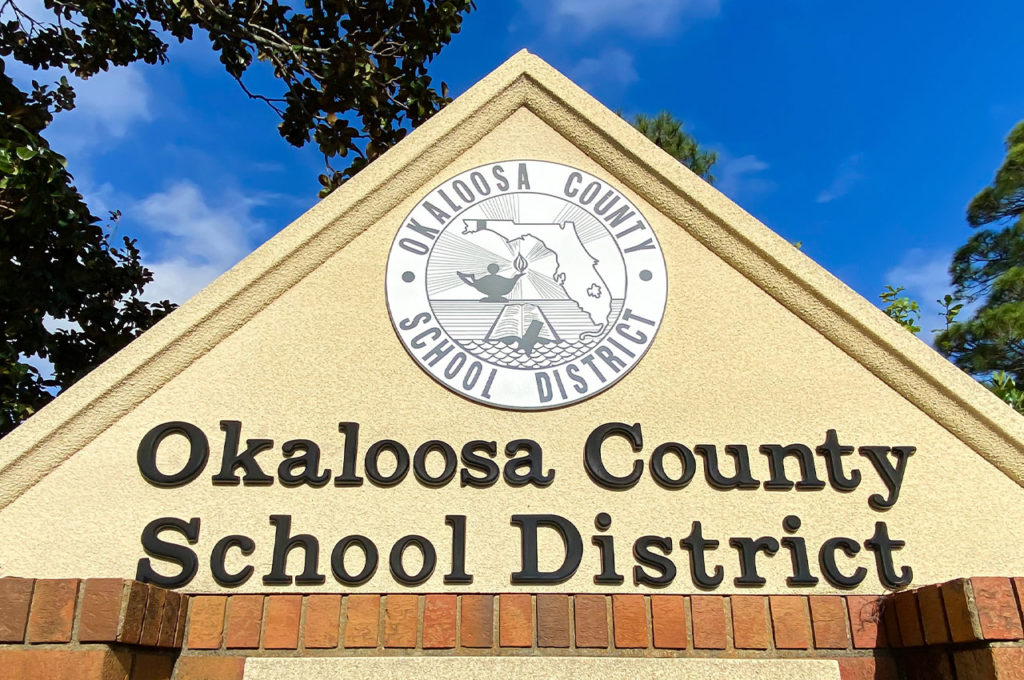 Having just earned Cognia's District of Distinction rating, Okaloosa County Schools has receive another recognition for academic and overall excellence.
The Florida State Board of Education recently released the list of Academically High-Performing School Districts for the 2021-2022 school year. OCSD is one of fourteen districts out of sixty-seven to meet the criteria for this designation, along with neighboring Walton and Santa Rosa counties.
Last year, OCSD was one of sixteen deemed high performing.
Over the previous thirteen years, the district earned this distinction eleven times. 
The nine consecutive OCSD appearances on the list constitute the longest streak in the state!
In order to be considered academically high-performing, a district must demonstrate its ability to maintain or improve upon its previous accomplishments. The A rating is not the only criterion for this highly-coveted award.
According to the OCSD, a high-performing district must not have any district-operated schools earning an "F" and provide documentation proving adherence to class size expectations. The final evaluation component concerns the district's financial health as determined by an auditing process. In keeping with its history of excellence, the Okaloosa County School District met and exceeded all expectations.
"We are thrilled to be named a high-performing district once again," said Superintendent Marcus Chambers. "Such accolades are always appreciated and celebrated; however, we remain focused on future success through our commitment to continuous improvement."
Chambers noted that one of the District's many goals is to ensure the next generation of Okaloosa students receives the finest education possible.
"Our students perennially give their best and deserve our best in return," he added. "I am proud of every student, family, employee, and community member who contributed to the district's success. Thank you for your partnership and unwavering dedication to keeping our schools ranked among the best in Florida."
FOOTBALL
FWBHS Vikings take on the Big Green Indians in big rival game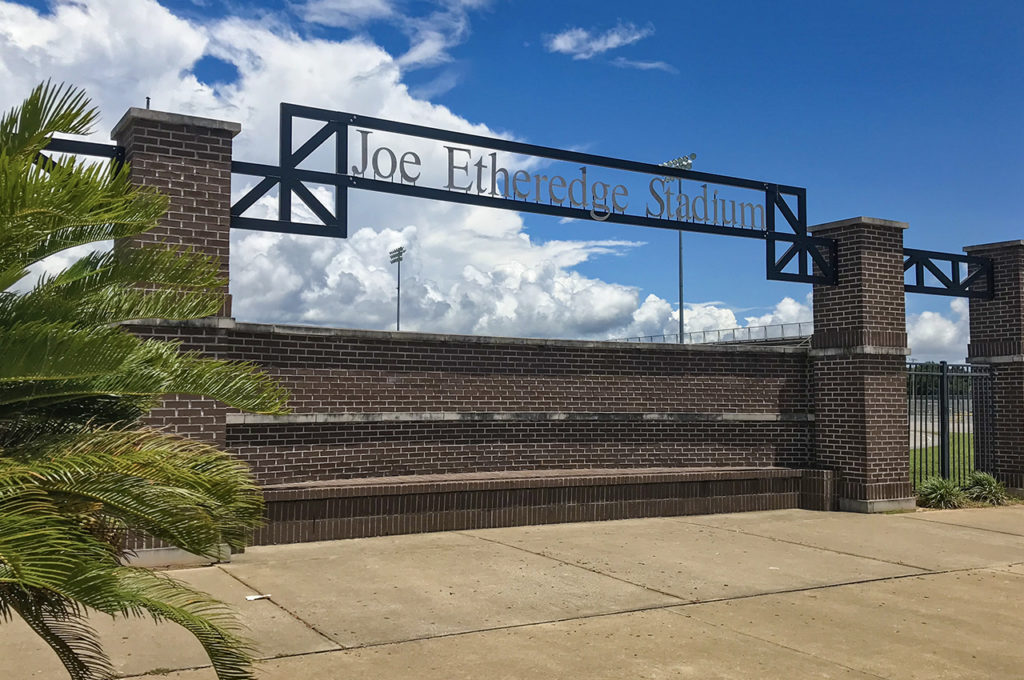 Tonight is the "Big Game" between crosstown rivals Fort Walton Beach High School and the Choctawhatchee Indians.
The Vikings have had a rough season this year with an 0-8 record, while the Indians are sitting 3-5, coming off a big Homecoming win against Booker T. Washington.
Regardless of standings, the longtime rivalry has always been a game to watch as it is the culmination of rivalry week between the 2 Fort Walton Beach schools.
As a former Viking, I'm pulling for my old high school. However, the Indians have bested the Vikings 28 times over the past 51 years.
The game starts at 7pm at Joe Etheredge stadium. Tickets must be purchased online by clicking here.
OK, that's all I have for you this morning! I hope you have a great Friday!
p.s. What did you think of this morning's newsletter? Hit the reply button and let me know!
Published with ♥ by Get The Coast.
Did someone forward you this email? Subscribe here.
124 Eglin Parkway SE Fort Walton Beach, FL 32548