October 31, 2022
|
Reading time:
12 mins
TOGETHER WITH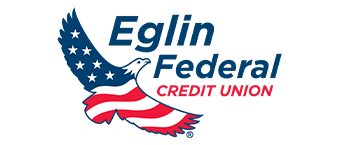 Happy Halloween!!!
After a gloomy and rainy weekend, it looks like we have clear skies for trick-or-treating tonight. With highs near 75 degrees today, we should have temperatures in the upper-60s tonight.
Do you dress up for Halloween? Let me know what your costume is tonight!
Let's get to the news…
HALLOWEEN
Trick-or-Treating on Halloween Night at The Boardwalk 🎃
The Boardwalk on Okaloosa Island will host the 7th annual Tricks & Treasures at The Boardwalk on Monday, October 31st. See here.
The family-favorite event features over 25 candy stations, including a "walkabout parking lot parade" with local non-profits and community organizations, co-hosted by The Island Resort. 👻
Treasure maps will be available for children to 'pillage the planks' of The Boardwalk for even more candy and discover some tricks & treasures along the restaurants and storefronts. 🍭
TRICKS & TREASURES FEATURES:
Trick-or-treating with over 25 candy stations from 5-8pm.
Pirate show at Al's Beach Club from 5-8pm, with a kid's costume contest at 7pm.
Treasure map to follow through The Boardwalk for a light-up surprise.
360* Photobooth by Emerald Coast Entertainment Services.
Carnival games and entertainment area.
Kids Eat Free vouchers for Rockin Tacos, The Crab Trap, Floyd's Shrimp House, and Al's Beach Club.
Fireworks from the Okaloosa Island Pier at 8pm.
The Boardwalk is proud to host this family-friendly community event for children of all ages, and best of all, it's free!
SPONSORED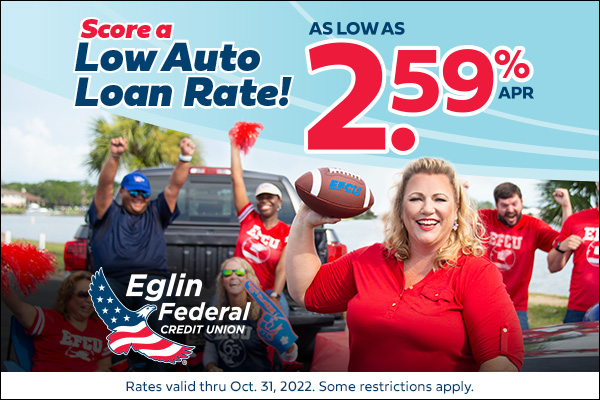 Score a low auto loan rate!
Financing your next auto purchase with Eglin Federal Credit Union is quick and easy. EFCU offer low rates and flexible terms to meet your needs.
NEWS
Local faith community set to bury individuals who have died without means for proper burial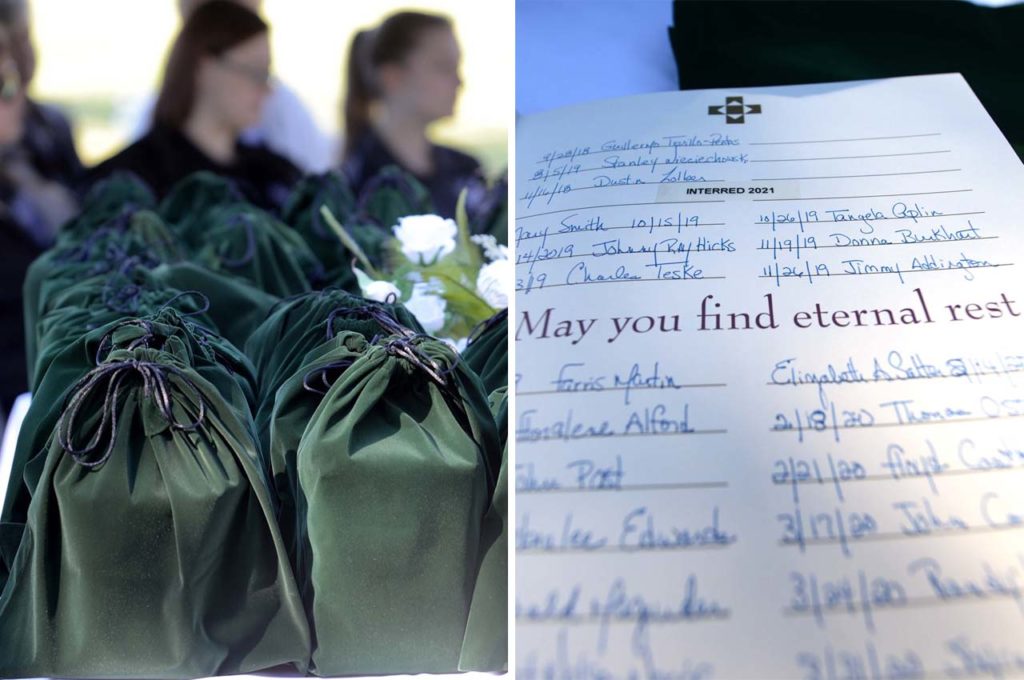 On Wednesday, November 2 at 10:00am, the local faith community will meet to remember and say goodbye to the invisible members of our local community.
The Lazarus Field Memorial Service Project is a ceremony to bury individuals in our community who have died without means to provide for their own burial.
Florida Statute requires that each county ensure the proper final disposition of indigent and unclaimed deceased persons in the respective counties. Each year, Okaloosa County receives an average of 35-40 individuals who die without family support or financial means to cover the cost of interment.
While the County does coordinate with funeral homes and medical examiner for properly processing the indigent deceased, the burial of the individuals is handled respectfully by the local faith based community.
"Because I had worked at Catholic Charities as the director, I realized that the county often took care of those who were forgotten," said Okaloosa Commissioner Carolyn Ketchel. "In other words, there was nobody to bury them. When I came to the county, I asked the question…'how does this work?'"
Over the years, Okaloosa County has provided cremation services for hundreds of sets of cremains. The cost for paperwork preparation, cremation and burial of these individuals is $1,795.00. Upon learning that area funeral homes had shelves of cremains, Ketchel says it was decided they would have a funeral to honor the deceased.
In 2016, a coordinated effort was developed to purchase seven burial plots at Beal Memorial Cemetery in Fort Walton Beach. The County initially agreed to pay $7,530.00.
Area churches took up a collection to help cover the cost, which resulted in a contribution of $5,000.00 to the cost of the plots. Additionally, the clergy were able to contribute $1,481.00 to purchase and place two benches, one at either end of the field
"Having been on Christian radio for many years, I was very familiar with the clergy in our area and we reached out to all of the faith-based communities to discuss how we would take care of these individuals," said Ketchel. "We had a huge turnout and we decided that every November 2nd, which in some faith communities is All Souls Day, would be the day we honor these individuals."
The funeral features choirs from different churches along with a number of area ministers. This year, there will be over 30 clergy participating and regularly have 150 residents attend.
Each set of cremains is held in a box bearing the individual's name. Prior to the ceremony, the boxes are placed inside velvet bags for display. Those attending the outdoor ceremony can pay their final respects before the ceremony begins.
A printed program is provided which includes the order of worship, music to be shared, and a list of the individuals to be interred. The service includes ringing the cemetery bells, offering prayers, reading scripture, singing hymns and music, a message of faith and hope, and the recitation of each person's name.
The name and date of death of each interred individual is entered in The Book of Remembrance. This book is stored on site for use by relatives and friends of the deceased.
Ketchel says that one misconception of the funeral is that people think the deceased are mainly homeless. She says this is far from the truth.
"We honor everyone from infants to the elderly," she said. "There are young people as well as old, some of whom may have outlived all of their family members."
Okaloosa County led the charge on honoring the indigent with a funeral service. Following a presentation that Ketchel made at a Florida Association of Counties meeting, many counties throughout the state have joined in hosting a ceremony. This year, Alachua County held their first ceremony on October 19.
Speaking on the significance of the ceremony, Ketchel added that "this is the last thing that you can do for an individual that you cannot be repaid for."
"It's the last great act you can do for somebody," she said. "It's good work, and something they cannot say thank you for. But I think, someday in eternity, we will be thanked for this because we are saying 'your life mattered' and we're going to recognize that."
The Lazarus Field Service will take place at 10am, Wednesday, November 2, 2022 at Lazarus Field, Beal Memorial Cemetery by the Bell Tower.
BUSINESS
Niceville's Vertex Solutions named 'company to watch' by GrowFL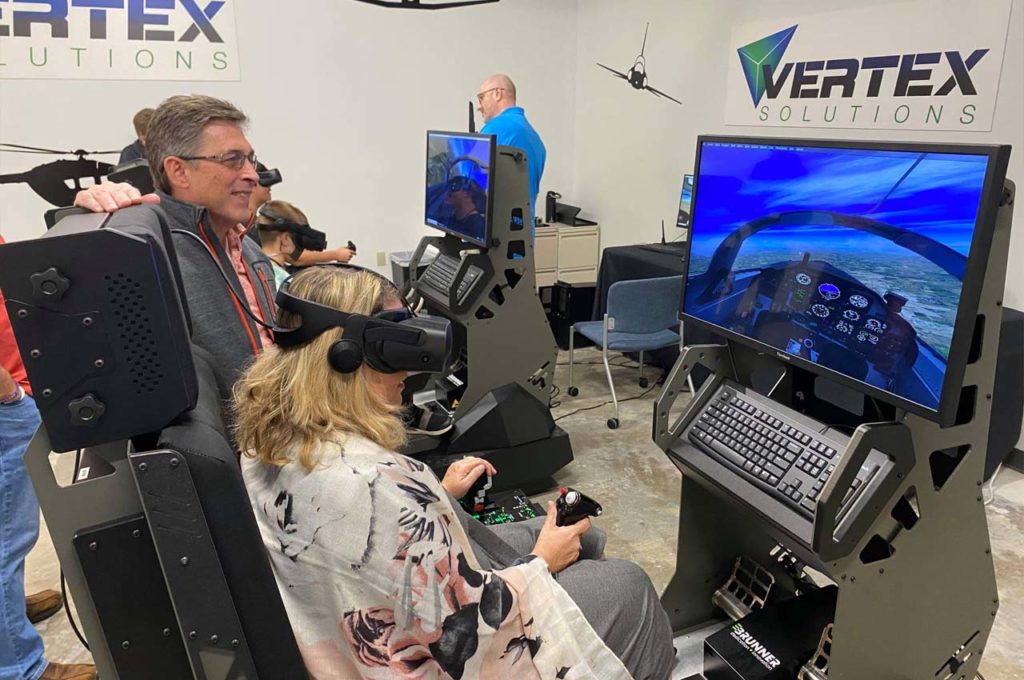 Vertex Solutions in Niceville, Florida is among the top 50 second-stage companies in Florida selected as a GrowFL 'Florida Companies to Watch' honoree, a statewide competition that identifies companies expected to see significant growth over the next several years. 
Vertex is the only Northwest Florida based company represented on this list.
The Crestview–Fort Walton Beach–Destin metro area has one of the fastest growing high-tech sectors in the US, ranked #3 in the country.
"Companies to Watch" was developed by the Edward Lowe Foundation as a unique way to recognize and honor second-stage companies that demonstrate high performance in the marketplace with innovative strategies and processes. In addition to evaluating past growth and projected success, applicant companies are judged according to their special strengths and impact in their markets, communities, and within the state – thus deeming them worth watching.
66 finalists were announced earlier this year, and the 50 honorees were selected after a final round of judging by a panel comprised of past honorees, economic development leaders and corporate partners of GrowFL.  Companies were judged on a number of criteria including
Growth in number of employees
Impact of the business in the job market
Increase in sales and/or unit volume
Current and past financial reports
Innovativeness of the product or service
Response to adversity
Contributions to aid community-oriented projects
"As a Woman-Owned Small Business, we are honored and thrilled to have been selected as a GrowFL Florida Companies to Watch Award Honoree," said Sandra Reiter, Chairwoman and CEO, Vertex Solutions. "This is a testament to the exceptional work of our dedicated employees and the customers that support us, making mini miracles happen on a daily basis. We look forward to representing Northwest Florida in this year's group of Honorees and being a part of the GrowFL community."
To qualify for the award, companies must be headquartered in Florida and have between 6 and 150 employees and revenue between $750,000 and $100 million.
COASTAL RESOURCES
349.6-pound Warsaw grouper's age range has been determined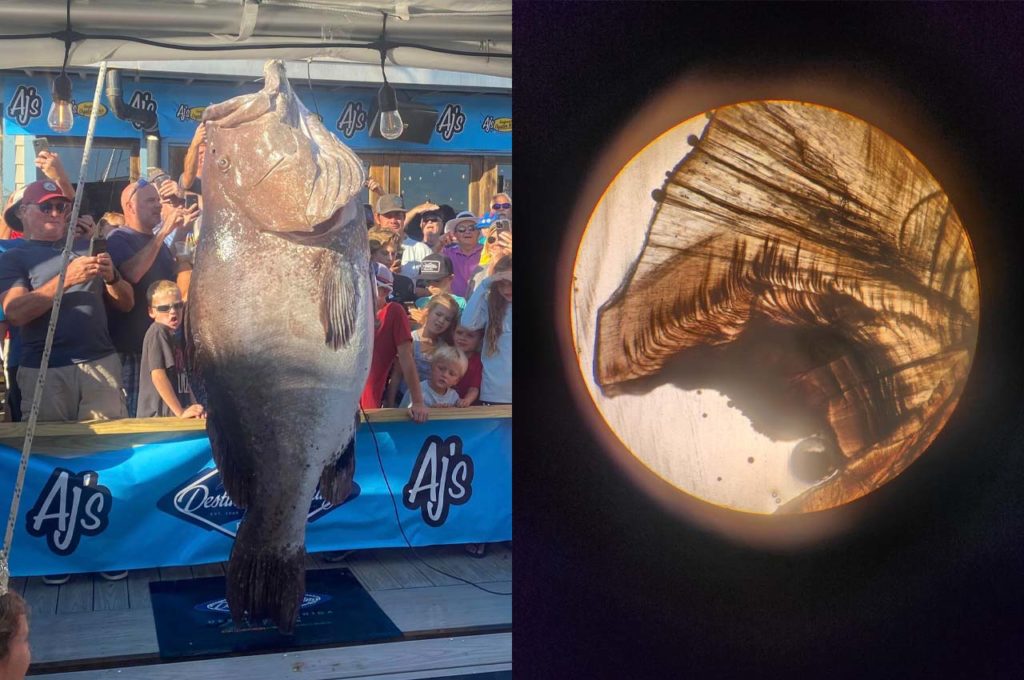 On Sunday, October 9, 2022, Charter Boat Special K landed a 349.6-pound Warsaw grouper during the Destin Fishing Rodeo.
According to Capt. Kyle Lowe, while it was one angler who fought the fish, it took 5 people to get it into the boat. It is also a new record for the boat.
Since then, Okaloosa County's Coastal Resource Manager Alex Fogg has been working to determine the age of the grouper.
Otoliths, commonly known as "earstones," are hard, calcium carbonate structures located directly behind the brain of bony fishes, according to FWC. Otoliths are used to estimate fish age by counting the stripes, just as you would count the rings on a tree to determine its age.
Over the weekend, Fogg, along with a second opinion from a colleague also with the Coastal Resource Team, estimated the Warsaw grouper to be between 58 to 61-years old. This makes the Warsaw grouper one of the oldest in recent records.
FOOD+DRINK
Chick-fil-A in Fort Walton Beach to close for 2-week remodel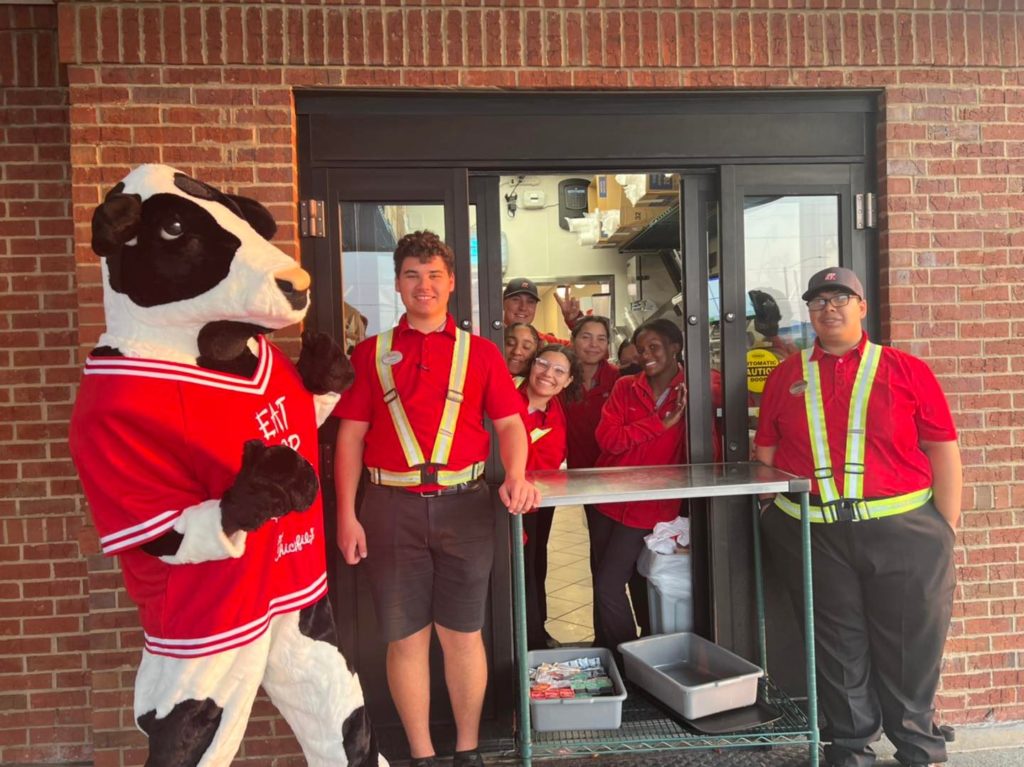 The Best Drive-Thru in America is set to make the drive-thru experience in Fort Walton Beach even better! You'll just have to do without your Chick-fil-A for a 2-week period.
On Sunday, Chick-fil-A owner Matthew Sexton announced that the Fort Walton Beach location will close for a remodel beginning this Saturday, November 5, around 2pm.
"We're going to turn this store over to our remodel and construction team for two weeks," said Sexton in a video. "Only two weeks, nothing like our last remodel, which was about two-and-a-half months."
Sexton says this will be an interior remodel with crews working three shifts, 24/7 for 14-15 days.
"You've made us the number one drive-thru in America, and this remodel is focused just on our drive-thru cockpit," he added. "That's the area that our team serves you in the drive-thru and we want to get bigger and better. We want to go from good to great, from great to greater."
Get your Chick-fil-A fix this week before they close on Saturday!
OK, that's all I have for you this morning! I hope you have a great Monday! Have a safe but fun Halloween tonight!
p.s. What did you think of this morning's newsletter? Hit the reply button and let me know!
Published with ♥ by Get The Coast.
Did someone forward you this email? Subscribe here.
124 Eglin Parkway SE Fort Walton Beach, FL 32548