November 1, 2022
|
Reading time:
15 mins
TOGETHER WITH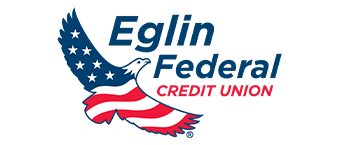 Good morning!
I hope you all had a great Halloween last night. My kiddos definitely got to bed later than usual, which will make for a pretty tired school day for them.
So here's my question: Should we do trick-or-treating on the last Saturday of October…or deal with it and keep celebrating on October 31?
Hit the reply and let me know your thoughts!
ARTS+CULTURE
Mattie Kelly Arts Foundation Awards $10,000 to 29 Artists in the 27th Annual Festival of the Arts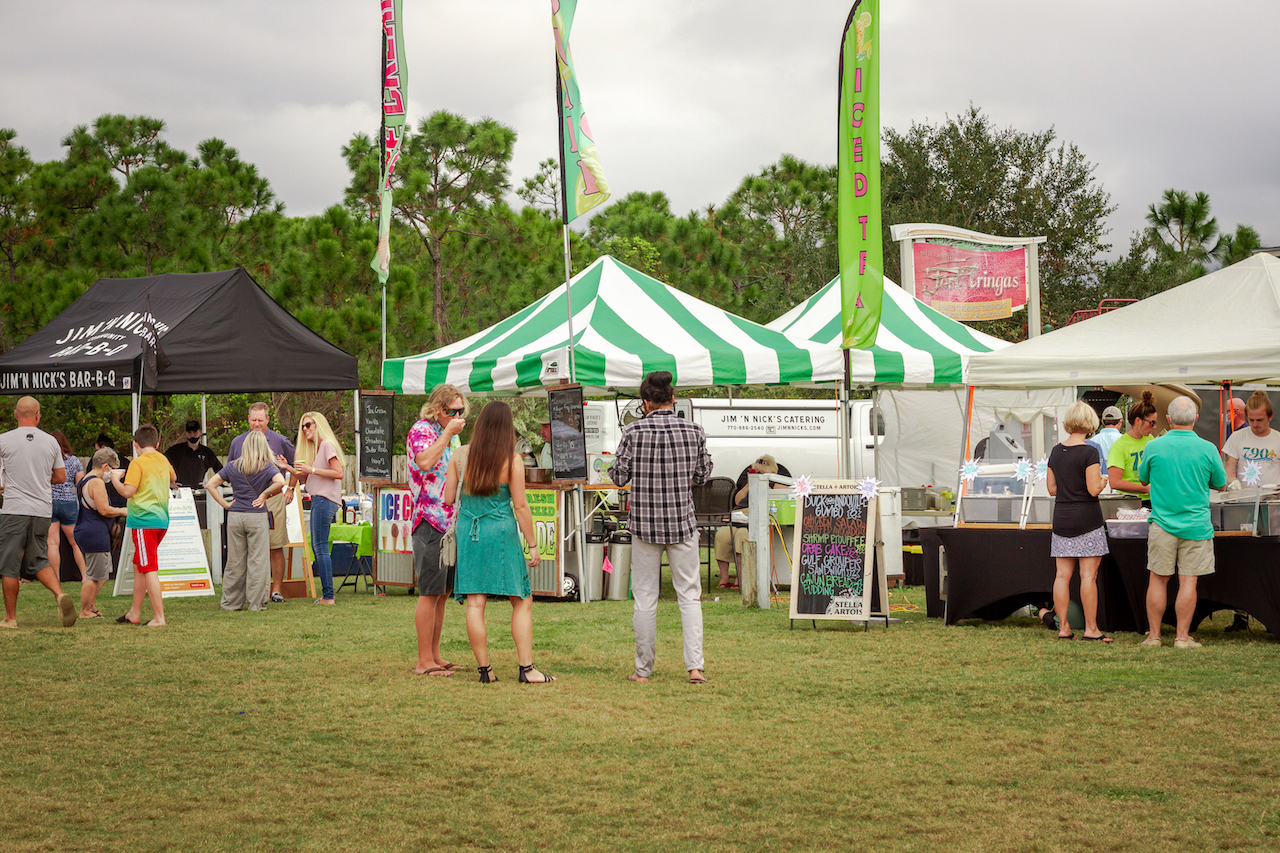 Over the weekend was the 27th Annual Mattie Kelly Arts Foundation (MKAF) Festival of the Arts at the Mattie Kelly Cultural Arts Village in Destin. The festival featured exhibits of more than 100 artists from across the United States showcasing a diverse palette of artistic styles in nearly 20 different art mediums.  
Highlights of the cultural weekend celebrating art, music, food, and family fun featured six live music appearances, a kid's creative corner, pop-up photo booths, street performers, and more than seven local favorite food trucks and beverage bars.
"Marking 27 years is a testament to how important the arts are to our community and a direct reflection of the talented participating artists, musicians, food vendors, board members, and volunteers — all beautifully managed by our incredible festival producer Deb Nissley," said MKAF CEO Demetrius Fuller. 

Guest judges Anna Killian Cavnar, artist and adjunct faculty member at Pensacola State College, and Dan Taylor, artist and art advocate of Tallahassee, awarded 29 ribbons and $10,000 in cash prizes.
Best in Show went to Curtis Whitwam from Tampa, Florida, who is a two-time Festival of the Arts winner.
Locally, here are our winners:
Award of Excellence Winners ($850) – Dorothy Starbuck, Santa Rosa Beach, Fla. – Oil and Kristine Senft, Santa Rosa Beach, Fla. – Mixed Media.
People's Choice Award ($1,000) – Jeff Waldorff, Navarre, Fla. – Photography
Poster Art Contest Winner Justin Gaffrey, Santa Rosa Beach, Fla. – Mixed Media 
Collaborative Exhibit Winners ($850)
Best in Show (Adult) – Julie Miles Gaffney, Santa Rosa Beach, Fla. – Mixed Media
First Place (Adult) – Autumn Johnson, Freeport, Fla. – Mixed Media
Second Place (Adult) – Don David, Destin, Fla .– Pen & Ink
Third Place (Adult) – Sharon Dooley, Niceville, Fla. – Fiber
Best in Show (Student) – Rayna Lowery – Fort Walton Beach High School
First Place (Student) – Eliana Batarao – Fort Walton Beach High School
Second Place (Student) – Grace Bostick – Crestview High School
Third Place (Student) – Clara Collins – Destin High School
Proceeds will fund the MKAF's community outreach mission to provide cultural outreach programs serving K-12 students, adults, and children with special needs, at-risk youth, and active/veteran military recovering from visible and invisible injuries in our community.
SPONSORED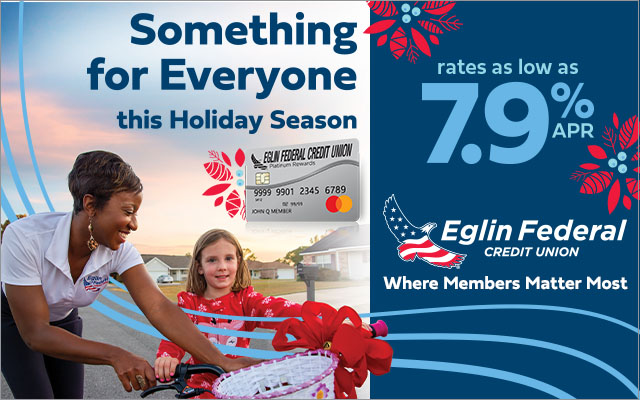 Something for everyone this Holiday Season!
Enjoy all the benefits and features that come with Eglin Federal Credit Union's lowest rate credit card.
TRAFFIC
Okaloosa and Walton County Traffic Advisory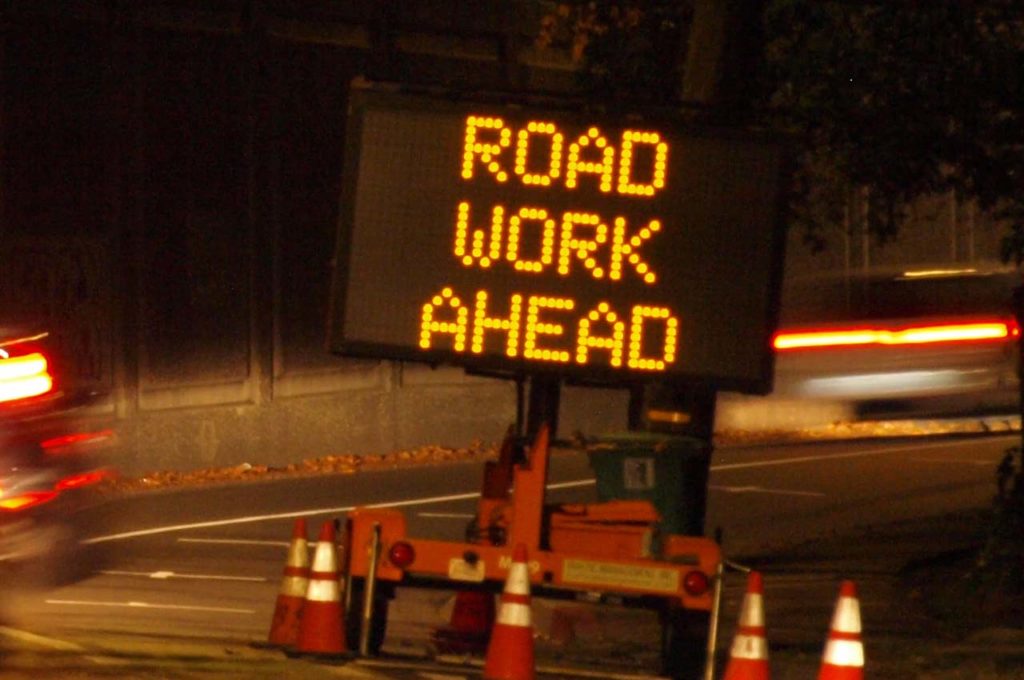 Drivers will encounter traffic disruptions on the following state roads in Okaloosa and Walton counties as crews perform construction and maintenance activities.
Okaloosa County:
U.S. 98 at Hurlburt Field Main Gate Traffic Shift and Road Closure – Eastbound traffic will be shifted to the westbound lanes beginning at 5 p.m. Nov. 5 to allow a two-way traffic pattern to be maintained while the equipment is being positioned in the eastbound lanes. Read full details.
S.R. 20 (John Sims Parkway) Resurfacing Project – This week, drivers will encounter intermittent east and westbound lane closures on S.R. 20, from Edge Avenue to west of the Rocky Bayou Bridge, during the nighttime hours of 9 p.m. and 6 a.m. These closures are required for milling and paving operations, median    widening, and sidewalk construction.
S.R. 85 Improvements from U.S. 90 to Commerce Drive – Drivers will encounter north and southbound alternating lane closures on S.R. 85 between U.S. 90 and north of Commerce Drive, Sunday, Oct. 30 through Thursday, Nov. 3 from 8 p.m. to 6 a.m., for milling and paving operations. One travel lane will remain open at all times and access to private property and driveways will be maintained. Additionally, intermittent outside lane closures will continue along northbound S.R. 85 between U.S. 90 and Commerce Drive as crews reconstruct portions of existing sidewalk and driveway.
Brooks Bridge Replacement Project – Drivers may experience the following traffic impacts Sunday, Oct. 30 through Saturday, Nov. 5 from 9 p.m. to 5:30 a.m. as crews perform geotechnical investigations and utility work. 

U.S. 98 east and westbound alternating and intermittent lane closures between Perry Avenue and Pier Road.  
Santa Rosa Boulevard east and westbound alternating lane closures from east of Amberjack Drive to Ross Marler Park.  
Intermittent shoulder closures on Brooks Street, between Perry Avenue and Florida Blanca Place, and on Business Access Road.
Walton County:
U.S. 98 Widening from Mack Bayou Road to County Road 30A – This week, drivers may encounter intermittent outside east and westbound lane closures on U.S. 98, during the overnight hours of 7:30 p.m. and 5:30 a.m. These closures are required as crews pave the outside shoulders.
U.S. 98 Resurfacing Project from Village Road to East of U.S. 331– This week, drivers may encounter intermittent closures of the U.S. 98 east and westbound outside shoulders to construct a new westbound right turn lane to access Don Bishop Road, to widen existing turn lanes between Village Road and U.S. 331, and for sidewalk construction.
All activities are weather-dependent and may be delayed or rescheduled in the event of inclement weather. Drivers are reminded to use caution, especially at night, when traveling through a work zone and to watch for construction workers and equipment entering and exiting the roadway.
EDUCATION
White-Wilson's FREE parenting series concludes with life-saving skills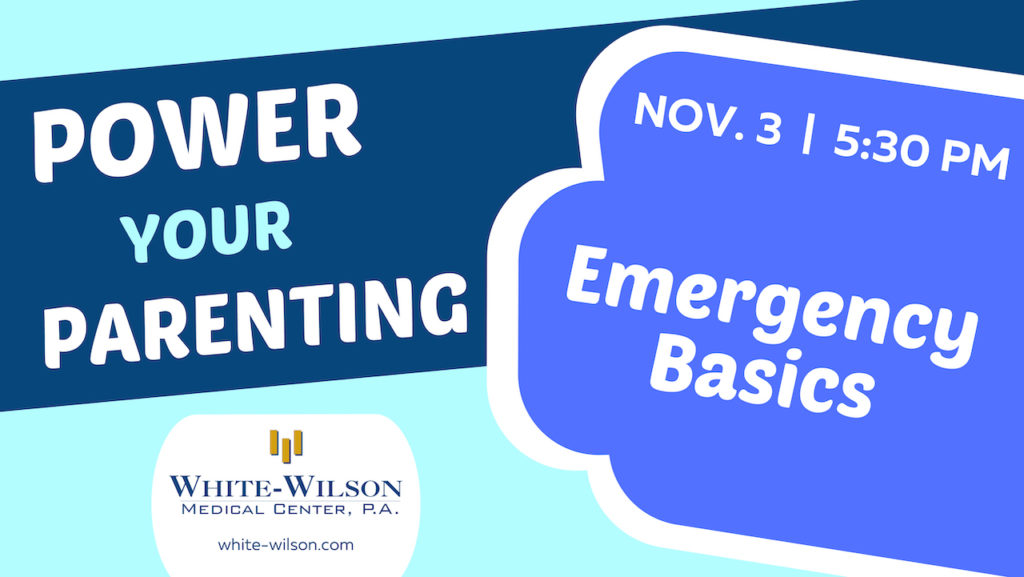 White-Wilson Medical Center is concluding its engaging and informative Power Your Parenting series with its final session of the year, Emergency Basics.
Registration is now open for this free class that will focus on how parents can best prepare for unforeseen medical events and accidents.
It will take place on Thursday, November 3 at White-Wilson's main campus in Fort Walton Beach, 1005 Mar Walt Drive, from 5:30 p.m. to 6:30 p.m. 
Pediatrician Dr. David Erickson will discuss everything from basic first aid tips to emergency response strategies. He will be joined by First Responder Jeffrey Pendleton and the two will share their experiences and work to prepare parents and caregivers on how to best respond when it matters most.
This parent-only class is free to attend, and refreshments and door prizes will be provided. 
"No matter their age, children are particularly prone to accidents and injuries. From choking and falls to drowning and sports-related injuries, parents have a tough job keeping their children safe" said Dr. Erickson. "For that reason, it's important for caregivers to be prepared for the unexpected."
Dr. Erickson continued, "In this class, we'll review accident prevention and reaction techniques that parents should know in the event of an urgent situation. We'll share our experiences in the field and hopefully, parents will leave more confident to react calmly and effectively." 
The session will conclude the 2022 series where White-Wilson covered topics such as cyber safety and how to have awkward conversations. 
The class is free and open to parents, grandparents, caregivers and community members. You do not have to be a White-Wilson patient to attend. However, they do ask that due to the sensitive nature of these topics, children do not accompany their parents. Registration is required for the session.
For additional information on registering, visit white-wilson.com or the White-Wilson Medical Center's Facebook page.   
PUBLIC SAFETY
Okaloosa beaches saw 1.8 million visitors, zero drownings this season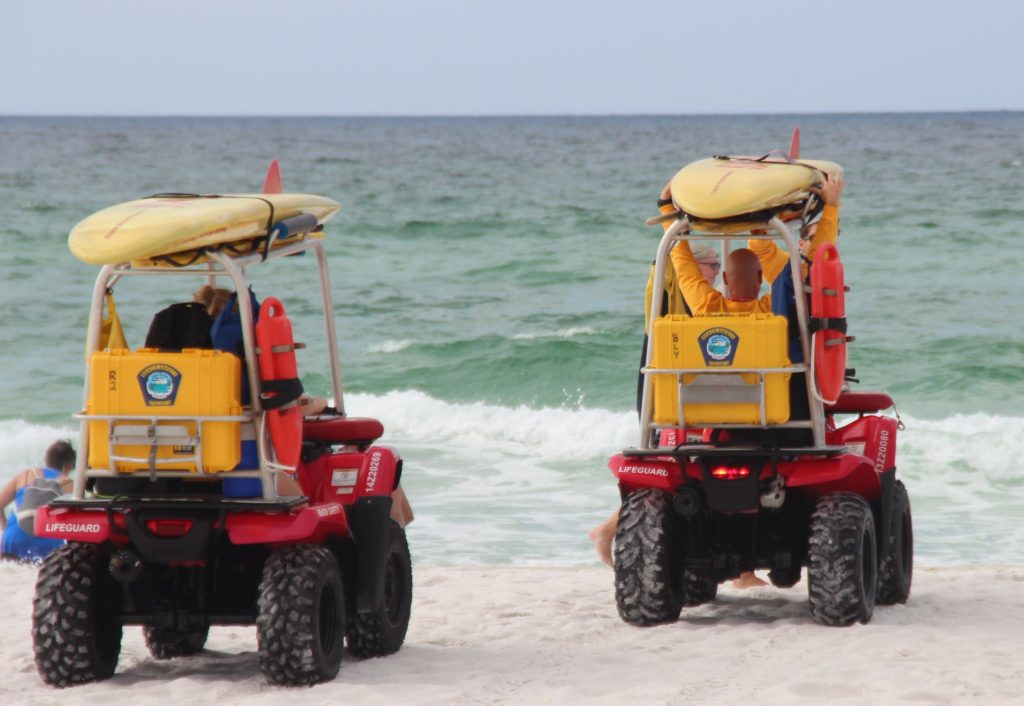 On Monday, the Okaloosa Public Information Office published this year's stats as it pertains to beachgoers and public safety for the 2022 beach season.
Seasonal lifeguard season ended yesterday (Oct. 31).
Full-time lifeguard staff will be moving towards a response and patrol schedule from 10 a.m. – 4 p.m. beginning Tuesday, Nov. 1.
According to the county, about 1.8 million visitors came to our beaches this past beach season. Lifeguards made close to 1 million contacts, warning beachgoers of the hazards associated with the beach environment.
Additionally, they had over 300 responses to medical calls with 32 responses for water rescues. There were zero drownings on Okaloosa County beaches.
👏👏👏
Note: These are stats for just public beaches in Okaloosa County. Not private or beaches owned-and-operated by other municipalities.
COMING SOON
New 'food truck court' coming to The Landing in Downtown Fort Walton Beach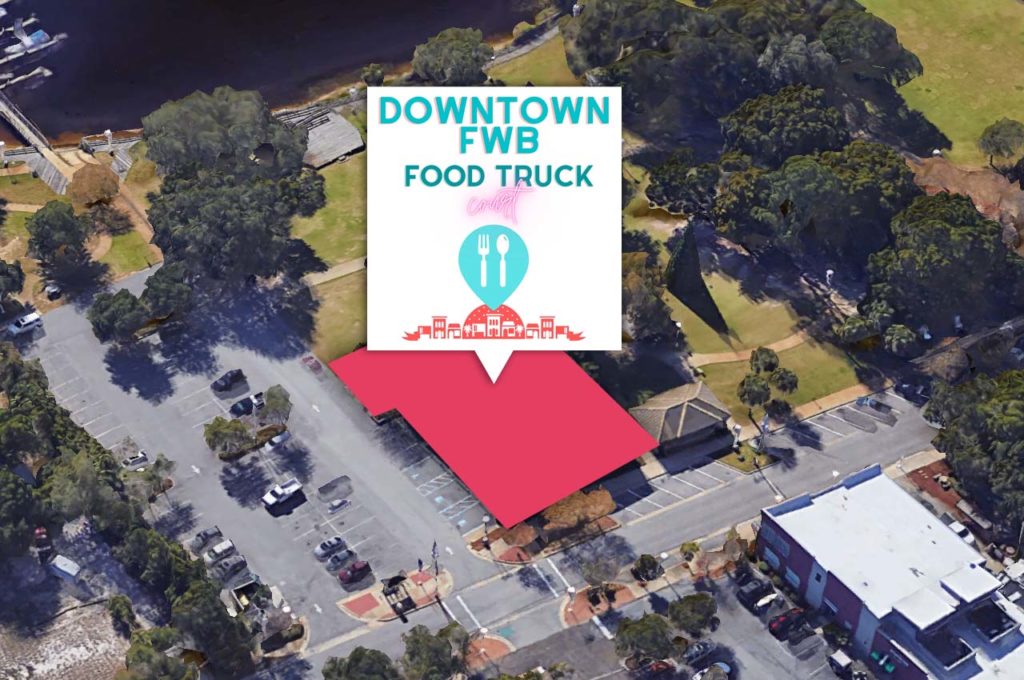 Over the weekend, it was announced that a new 'food truck court' concept will be coming to The Landing in Downtown Fort Walton Beach.
The food truck court will be located on the slab that used to be the old Emerald Coast Science Center/Venture Hive location.
The City of Fort Walton Beach currently owns the property located at 139 Brooks Street SE. The property has been vacant since the demolition of the building and most recently has served as a parking area for golf carts in the Downtown area.
The Downtown FWB Organization is spearheading the idea and it is set to kickoff on Wednesday, November 2, with Okaloosa Donuts from 10am-1pm.
Events Coordinator for the organization, Ashley Sukalski, told Get The Coast on Monday morning that the idea came about after the Fort Walton Beach City Council's decision to not approve Props Brewery's new taproom location at the same spot.
There has been a growing desire in the downtown footprint for more dining options, especially during lunch time, and the organization will use it as a way to fund their overall marketing efforts.
Sukalski says that even before COVID, there was a need for parking maps, dining guides and other promotional material. While the organization does make some revenue from their regular events such as the Art Walk and Farmer's Markets, it hasn't been enough to really take their marketing to the next level.
And as Sukalski looks to bring back larger events like the Mudbug Festival, she says the cost to put on these events has doubled.
"In order to get the tents for the Mudbug Festival, it went from $800 to almost $2,600 out of pocket before we even sold a ticket," she said. "We just don't have it."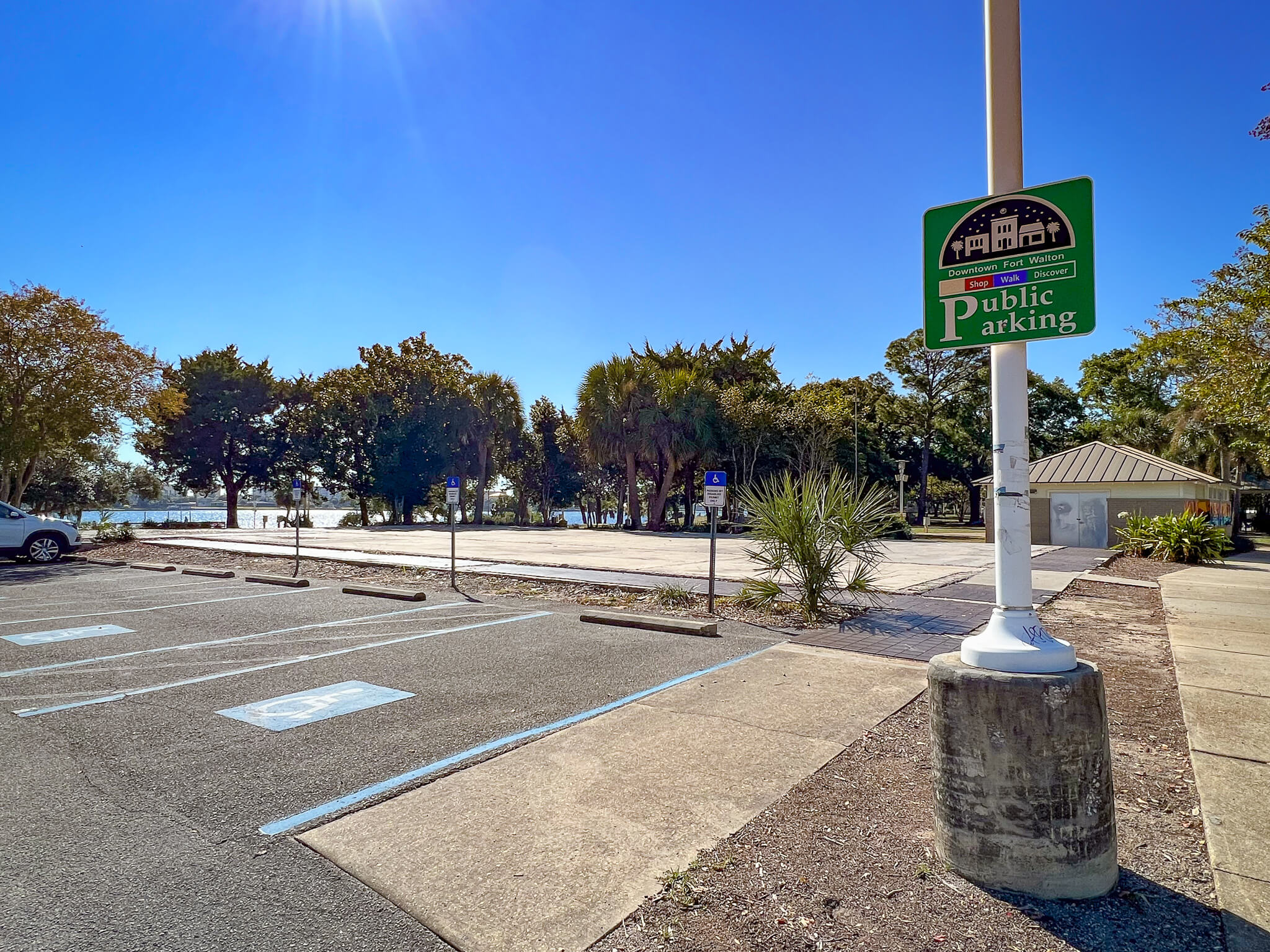 That's when she had the idea to approach the City of Fort Walton Beachabout letting the organization do a temporary use of space, much like they already do for the farmer's market, and bring in food trucks during the week.
"There's not that many places on Brooks Street to get lunch and the places that are open are pretty busy," said Sukalski. "The food truck court would only be open during lunch and only during the week. Not the weekend."
The Organization was issued a permit for the entire month of November and she's hoping it will be extended through December. This will give the organization a good idea if it will be a success…and if it will be worth the time and effort.
Sukalski says the idea isn't to compete with existing businesses downtown, but to bring in food trucks that compliment the area. No single food truck can set up more than three times a week, and they will be rotating through different cuisines, trucks and businesses.
"While the regular crowd may end up trying new food trucks, we anticipate a greater group of people visiting the downtown district and seeing ALL of the wonderful businesses and restaurants that have a permanent residence downtown," she said.
Sukalski added that even the hours of operation were designed to have a minimal impact to open businesses. The food truck court will be open Monday-Friday from 10am-4pm.
As for the cost, the Organization is charging $45 per day and the food trucks are required to provide their own power. If the non-profit organization can keep it going for a few months, Sukalski says it will boost their marketing efforts ahead of the upcoming Brooks Bridge Construction Project.
"I feel like this is a win-win," she said. "During the week, there's a ton of parking downtown because people don't come downtown as much, or if they do, it's to run an errand. Hopefully, at least for the foot traffic, we can capture that market and then expose them to everything else that goes on downtown. That's my real goal with it."
If you own a food truck and are interested in serving lunch downtown, you can email the Downtown FWB Organization at events.downtownfwb@gmail.com.
OK, that's all I have for you this morning! I hope you have a great Tuesday!
p.s. What did you think of this morning's newsletter? Hit the reply button and let me know!
Published with ♥ by Get The Coast.
Did someone forward you this email? Subscribe here.
124 Eglin Parkway SE Fort Walton Beach, FL 32548