TOGETHER WITH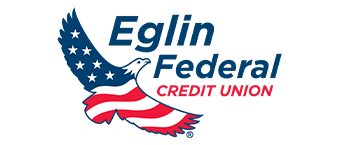 Good morning!
Did you know that Okaloosa County has 212,000 people who call it home? According to One Okaloosa EDC, it is estimated that we will have 230,264 by 2025.
MANUFACTURING
Dunkin's New Commercial Bakery and Distribution Center to bring 60 new jobs to Okaloosa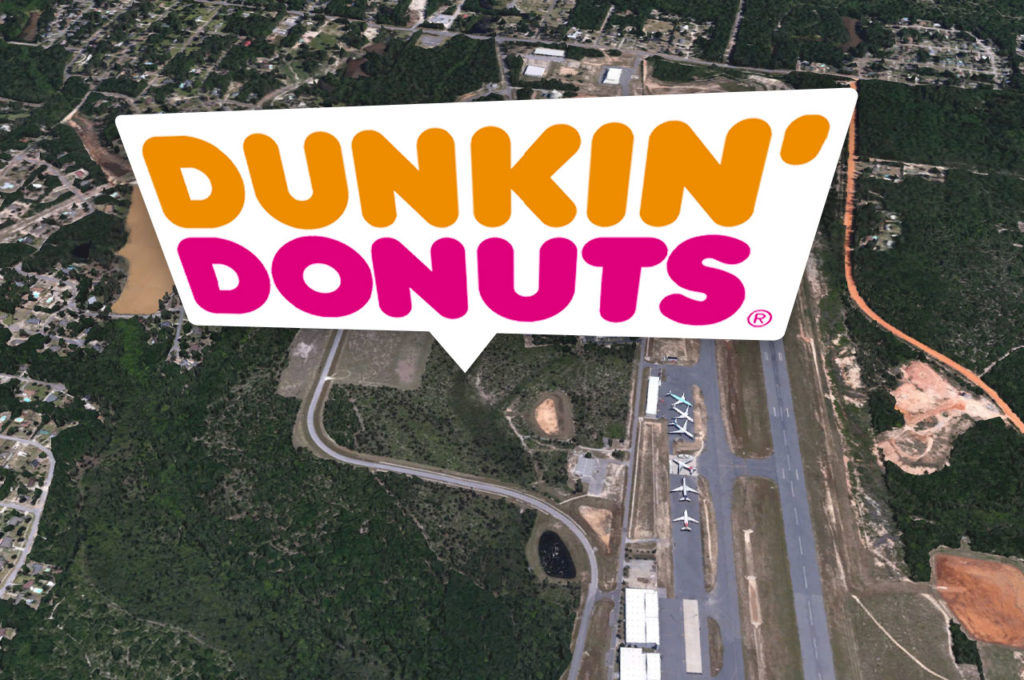 Back in June, Get The Coast first reported that Dunkin' was looking to open a new commercial bakery and distribution center in Okaloosa County.
Now, it's a go as Purple Square Management, a Tampa-based management company that operates over 205 franchise locations in nine states – including 95 Dunkin' / Baskin Robbins stores throughout Florida and Alabama – has selected Okaloosa County for their new, state-of-the-art facility.
The 24,500 SF facility will be developed on a four acre parcel located within the Okaloosa Industrial Air Park – land that was previously certified as "shovel ready" through Gulf Power's Florida First Sites program.
The company's real estate holding company closed on the purchase of the property with the Okaloosa County Board of County Commissioners on October 28, 2021.
The total cost of constructing and equipping the new facility is projected to be approximately $4.5 million, and 60 new jobs are expected to be created as the company scales up to full production.
To help make this happen, the Okaloosa County Board of County Commissioners previously approved an Economic Development Ad Valorem Tax Exemption award for the company and discounted the purchase price for the Adora Teal Way parcel.
"We applaud the decision by Purple Square Management and Dunkin' brands to construct their new commercial bakery and distribution operation in the Okaloosa County Industrial Air Park and welcome the new jobs they will provide. Okaloosa County's dynamic combination of favorable operating costs, efficient access to I-10 and top notch training partnerships will be instrumental in their continued success," stated Paul Mixon, Okaloosa County Commissioner, District 1.
Purple Square Management has initiated the 12 week facility design process and anticipates that facility construction will begin in Spring 2022.
Those interested in employment opportunities at the new facility should monitor the Careers section of the Purple Square Management website, which may be found at www.purplesquaremgmt.com/careers/
"With 30 stores and two currently under construction in the Florida panhandle, we know the area quite well. The decision to build our manufacturing facility in Okaloosa County represents a new chapter for us, and we look forward to employing local people who share our commitment to delivering high quality products in the safest and most cost efficient manner possible," stated Vik Patel, President & CEO, Purple Square Management.
According to the terms with the county, here's what Dunkin' plans to do:
Construct a new facility consisting of 24,500 square feet of Food Manufacturing space
Through December 31, 2022, Dunkin' invest a minimum of $4,459,585 in the construction of a new facility, including the purchase of new equipment.
Create at least 10 full-time equivalent jobs paying an average annual wage equal to or in excess of 110% of the average annual wage for Okaloosa County during each of the tax years for which the EDATE Exemption is sought.
Hire locals: Dunkin' shall use its best efforts to hire employees residing within Okaloosa County and to use local suppliers for its goods and services.
SPONSORED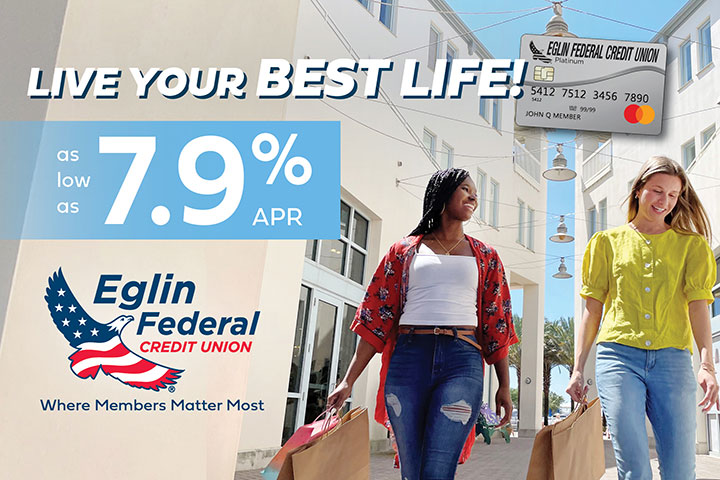 PAY INCREASES
Okaloosa County approves immediate pay increase for EMS Team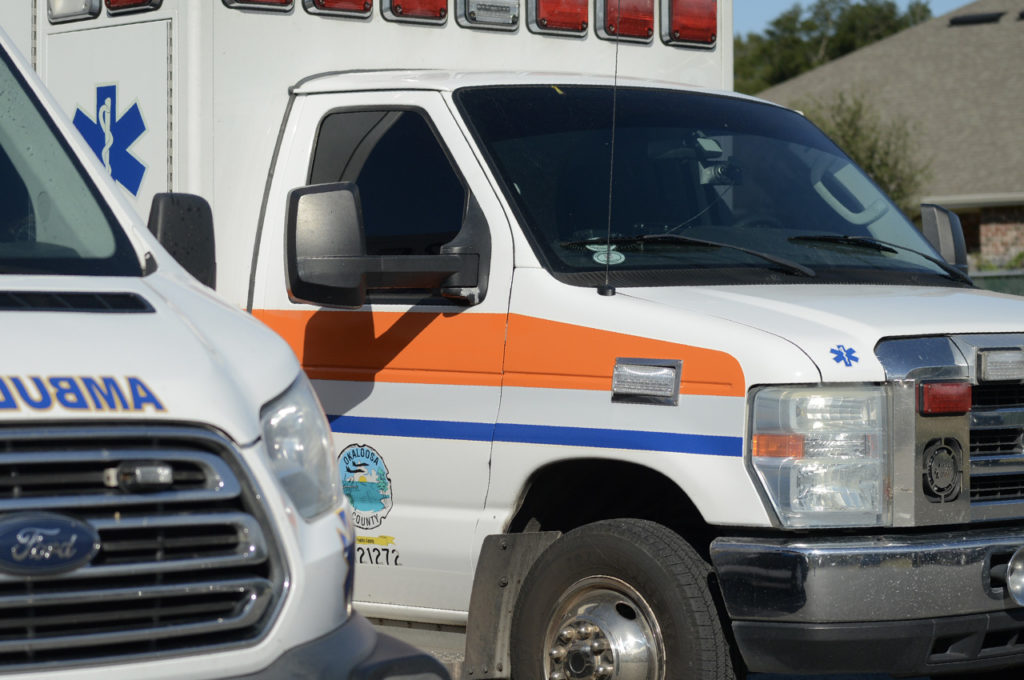 The Okaloosa Board of County Commissioners have approved an immediate increase for all Emergency Medical Services (EMS) new hires at the County, including an approximate $3 per hour higher rate for EMTs and $5.50 per hour higher rate for Paramedics.
The goal is to incentivize those seeking a rewarding, public service career choice, with a more competitive rate of pay, said Nick Tomecek, Okaloosa Public Information Office.
Additionally, the majority of the County's current EMS team members will also benefit indirectly, as most will also see substantial and immediate pay increases.
Each current team member affected will receive an individual letter explaining what impact this will have on their wages.
The new pay rates for both new and current employees are set to take effect Monday, November 1.
"The citizens of Okaloosa County can count on them as an essential service and we want our EMS team to know that they can count on us."

County Commissioner Paul Mixon
County EMTs and Paramedics support the community with pre-hospital basic and advanced life support emergency care to everyone in the community 24 hours per day, 7 days per week.
"We appreciate the Union's efforts on salary negotiations, but that takes time," said Patrick Maddox, Public Safety Director. "Our team needs help now and we are glad we can offer these major market adjustments to our local everyday heroes today."
The starting rate for a Paramedic will go to $23.69 per hour, up from the current $18.17 per hour.
The starting rate for an EMT will be $17.50 per hour, up from $14 per hour.
EMT Relief pay is also being increased to $16.50 per hour and Paramedic Relief pay to $22.00 per hour, up from $14 and $18 per hour respectively.
Between the increases for new members and increases being provided to current staff, the County is making a total investment of over $880,000 on the EMS team.
This represents a substantial increase in salary and benefits above the recently approved budget and a large wage increase for most current EMT's and Paramedics, according to the county.
"EMTs and Paramedics are critical to public safety," said County Commission Chairman Carolyn Ketchel. "We want to attract and retain outstanding professionals for the citizens of Okaloosa County through more competitive wages and benefits."
EVENT
City of Fort Walton Beach announces 2021 Christmas Parade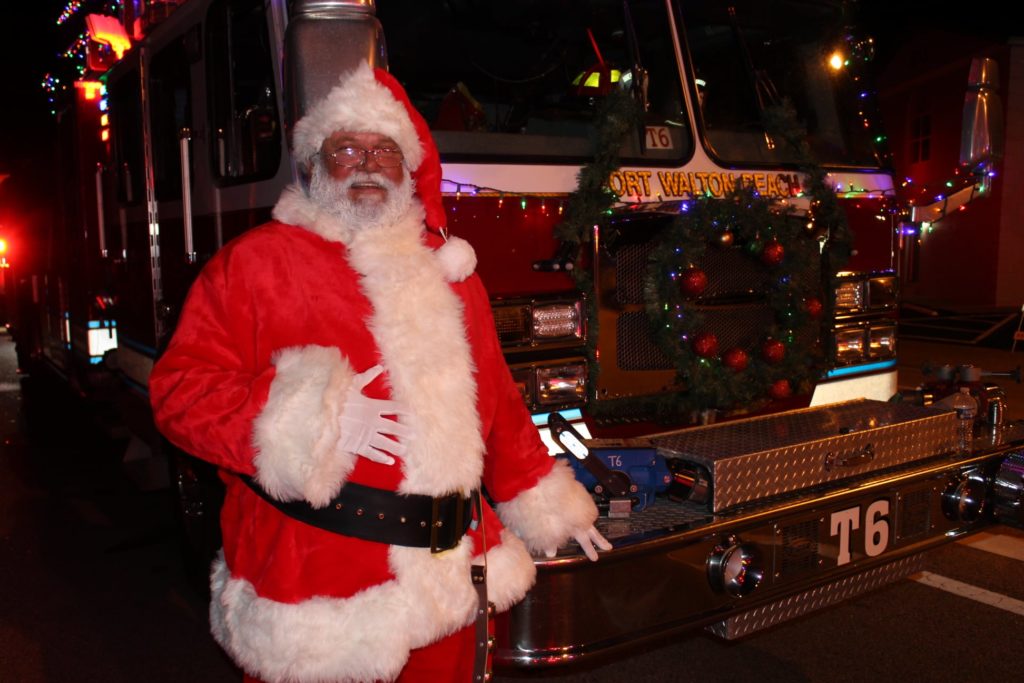 The 2021 Fort Walton Beach Christmas Parade will take place on Monday, Dec. 6, at 6:30 p.m. along Eglin Parkway from First Street to Hughes Street.
According to the City of Fort Walton Beach, this year's theme is Christmas Characters!
As usual, the public is invited to line the street along Eglin Parkway to watch the parade and cheer on their favorite characters.
Anyone interested in having a float in the parade can download the application here.
MEDICAL
Fort Walton Beach Medical Center names new CEO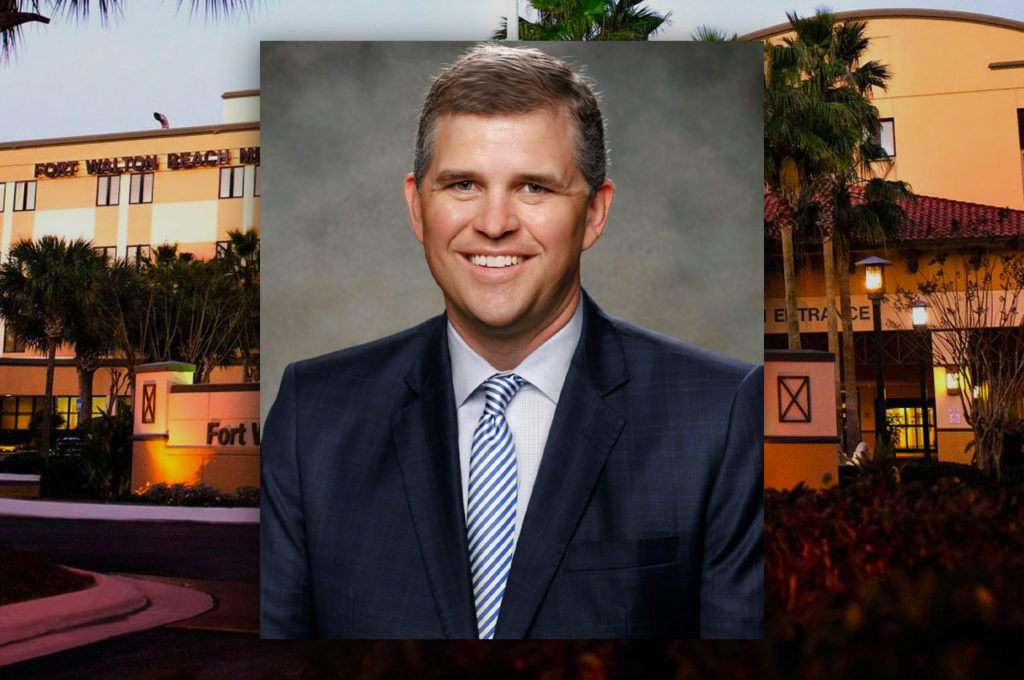 HCA Healthcare announced the appointment of Zach McCluskey as the new Chief Executive Officer of Fort Walton Beach Medical Center, effective December 6, 2021.
In his new role, McCluskey will oversee the growing 267-bed hospital which has served the Okaloosa, Walton and Santa Rosa counties for more than 45 years.
McCluskey will assume leadership from Mitch Mongell, a 25-year veteran of HCA Healthcare, after a nationwide search commenced for the new CEO after Mongell announced his retirement earlier in the year.
A native of Richmond, Virginia, McCluskey has more than 15 years of healthcare leadership experience within the HCA Healthcare system, following a career in critical care nursing.
McCluskey most recently served as Chief Executive Officer of HCA Healthcare's Johnston-Willis Hospital, a 292-bed facility and campus of CJW Medical Center in Richmond, Virginia.
"I am honored to join the HCA Healthcare North Florida Division and become CEO of Fort Walton Beach Medical Center," said Zach McCluskey, incoming Chief Executive Officer, Fort Walton Beach Medical Center. "Mitch and his team have made great strides building strong community relationships and the hospital is consistently recognized as a top general hospital for excellence in quality care and patient safety."
CONCERT
Beatles Tribute Band in concert with a symphony orchestra in Destin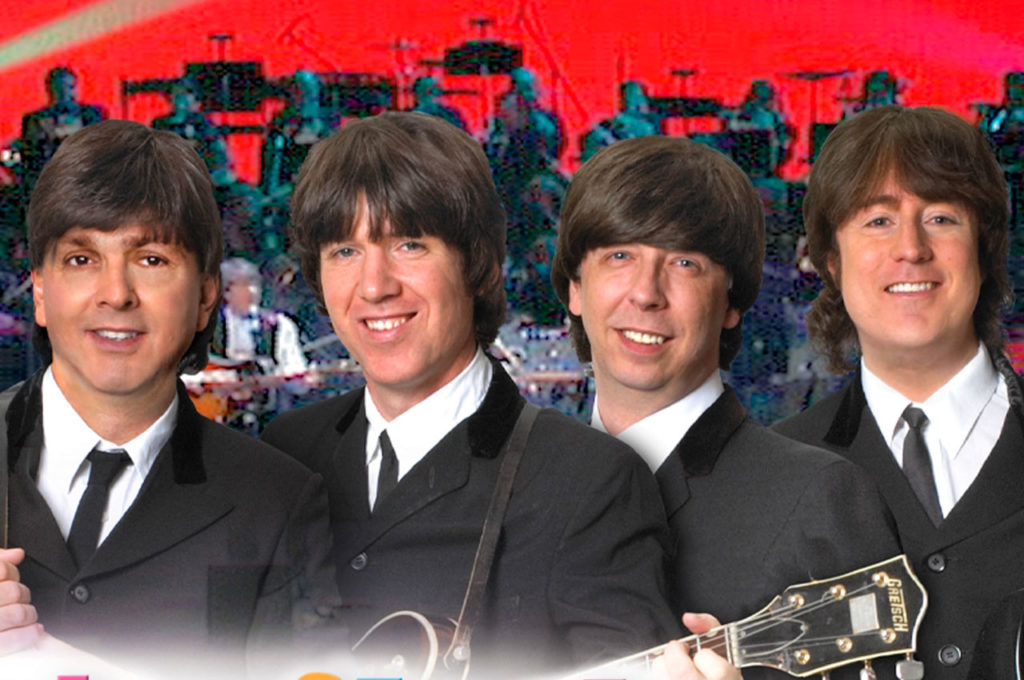 Imagine The Beatles playing in concert with a symphony orchestra…. That's what you'll get when the "Classical Mystery Tour" comes to Destin, Florida.
The "Classical Mystery Tour" has some of the greatest hits from The Beatles, and they will be performing live with Sinfonia Gulf Coast.
The four musicians in the Classical Mystery Tour look and sound just like The Beatles, but the Classical Mystery Tour is more than just a rock concert. The full show presents two dozen Beatles tunes sung, played, and performed exactly as they were written.
Attendees will hear "Penny Lane" with a live trumpet section.
Experience the beauty of "Yesterday" with an acoustic guitar and string quartet.
Enjoy the rock/classical blend on the hard edged "I Am the Walrus."
The tour will be at the Village Church in Destin on Saturday, November 13th, 2021 at 7:30pm.
Address: 101 Matthew Blvd, Destin, FL 32541
Tickets: $29.50 Choice Seating Balcony | $45 Preferred Seating | $55 Premiere Seating
Tickets available for purchase here: https://bit.ly/SGCseason16
OKALOOSA
BEACHES
Sand fencing to be installed along 3-miles of Okaloosa Island public beach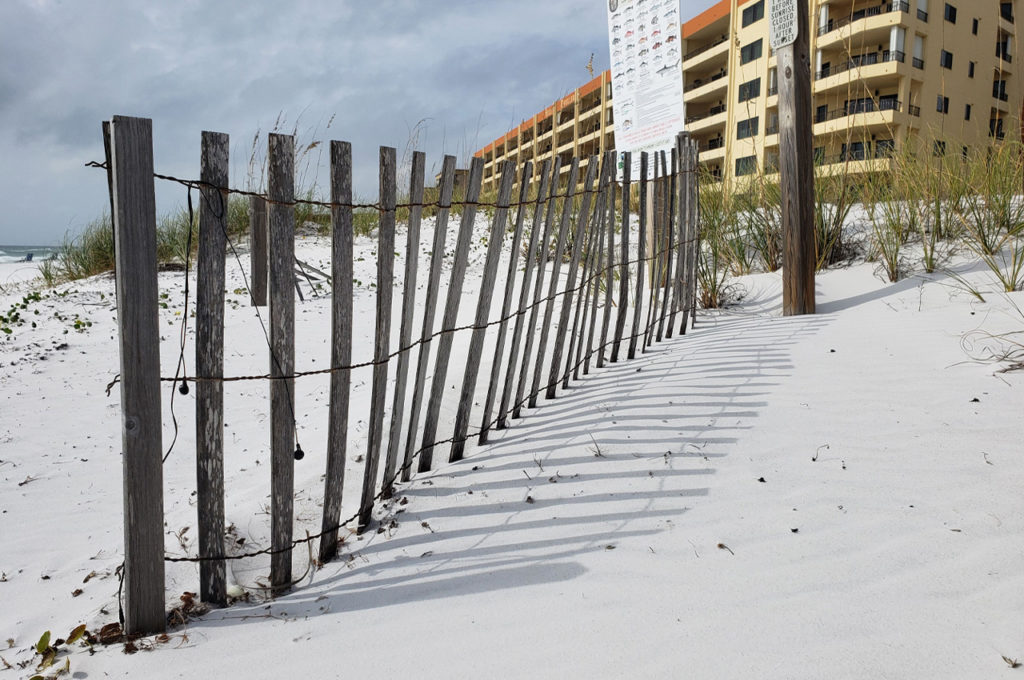 On Saturday, November 6, 2021, the Okaloosa County Tourism Department, in partnership with Trees on the Coast, will be installing 10,600 feet of sand fencing along 3-miles of Okaloosa Island public beach, from El Matador condos to Beasley Park.
Pre-existing sand fencing allowed the dunes to build, but recent storm damage and erosions has destroyed and covered a large portion of that fencing.
The fencing will assist with dune restoration while mitigating impacts that have been made to nesting sea turtles, piping plovers (👈 that's a bird btw) and other nesting birds in the area.
The dune stabilization provides additional wildlife habitat as well as protection for upland structures during storm events.
According to the Florida Department of Environmental Protection, sand fences can also assist dune vegetation and placement of beach compatible sand in rebuilding sand dunes by trapping windblown sand.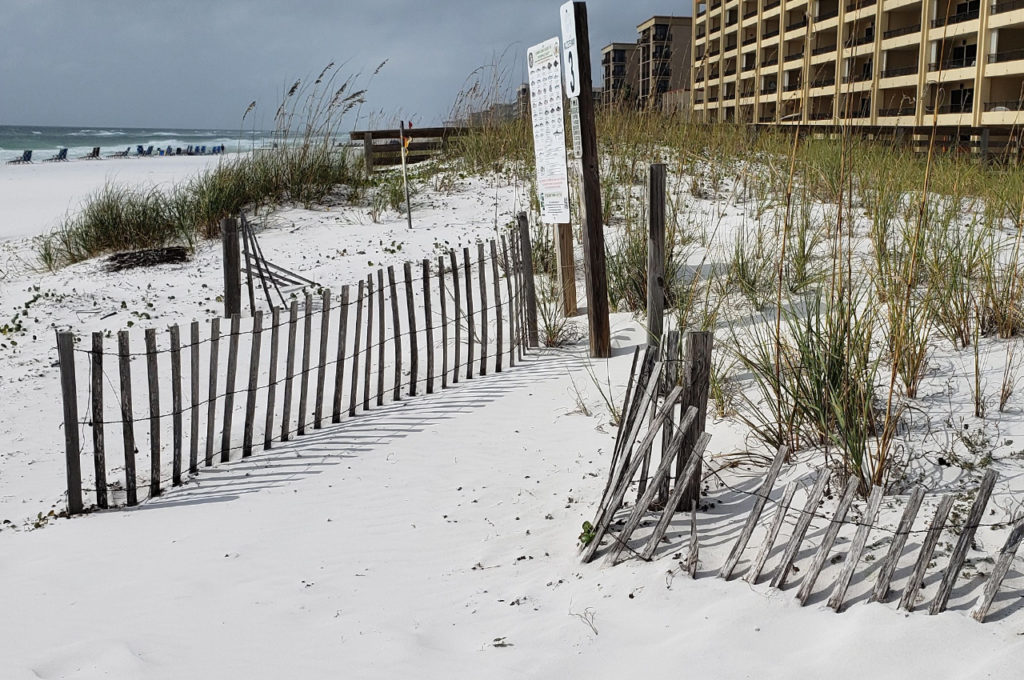 Standard fencing used in dune restoration projects consists of wooden slats wired together with space between the slats as originally designed for snow fences.
These fences are recommended to have a 40% open space to 60% closed space ratio for most effective sand trapping.
Sand fences are usually 2 to 4 feet high.
The project is funded by Okaloosa County Tourist Development and a National Fish and Wildlife Foundation grant, and will install 2,046 posts with the help of over one hundred community volunteers.
OK, that's all I have for you this morning! I hope you have a great Wednesday.
p.s. What did you think of this morning's newsletter? Hit the reply button and let me know!
Published with ♥ by Get The Coast.
Did someone forward you this email? Subscribe here.
124 Eglin Parkway SE Fort Walton Beach, FL 32548