TOGETHER WITH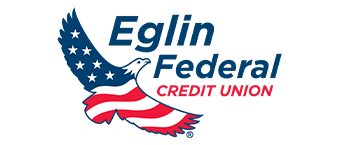 Good morning!
Destin's 37th annual "Jingle Bell Rock" Christmas Parade will be held on Saturday, December 11th, 2021, at 10 a.m. The floats will begin at the Downtown Destin Shopping Center and travel west down Harbor Boulevard (Hwy 98) to Stahlman Avenue. Spectators are asked to stand on the north side of Harbor Boulevard to watch the parade.
Want to participate? You can email Recreation@cityofdestin.com to request an application. Applications must be received no later than Wednesday, December 1st, 2021.
EVENT
Old Fashioned Christmas Open House happening at Camp Walton Schoolhouse Museum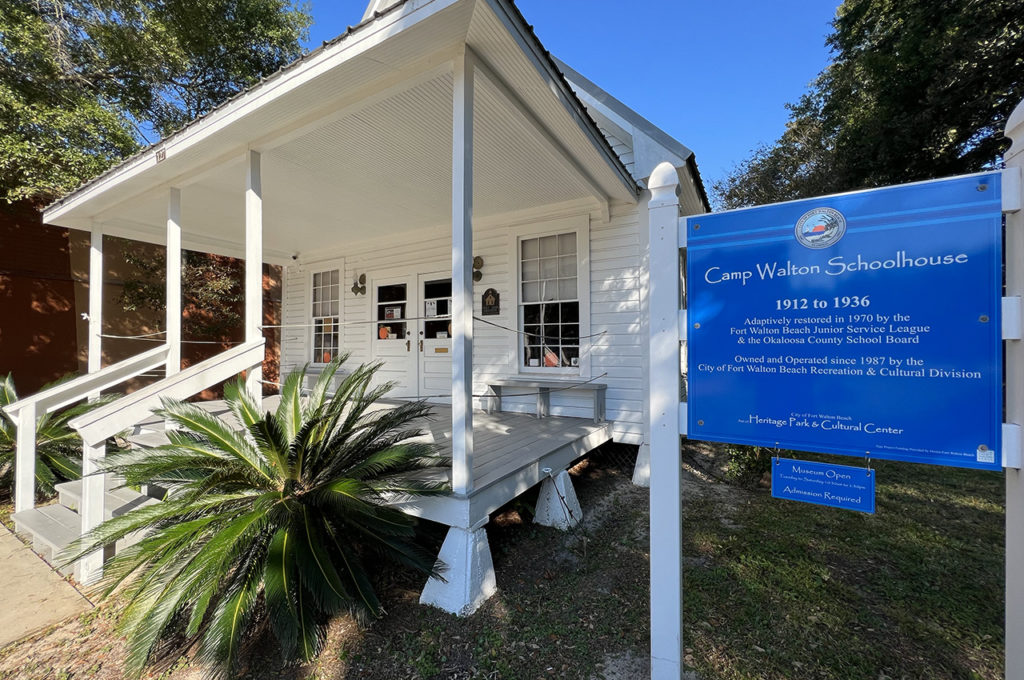 The City of Fort Walton Beach Heritage Park & Cultural Center will hold its Annual Christmas Open House at the Camp Walton Schoolhouse Museum on Saturday, December 4, 2021, from 10 a.m. to 3 p.m.
FREE Admission: Attendees will be able to visit all of the city's museums admission-free and enjoy a day of children's crafts, old fashioned games and toys, light refreshments, local history, and view the decorated Camp Walton Schoolhouse Museum which will be 110 years old next year.
The Garnier Post Office Museum and Civil War Exhibit building will also be decorated for an old-fashioned celebration with activities and refreshments throughout the day.
Activities include butter-churning and sampling.
The Heritage Park & Cultural Center is located at 139 Miracle Strip Parkway SE.
SPONSORED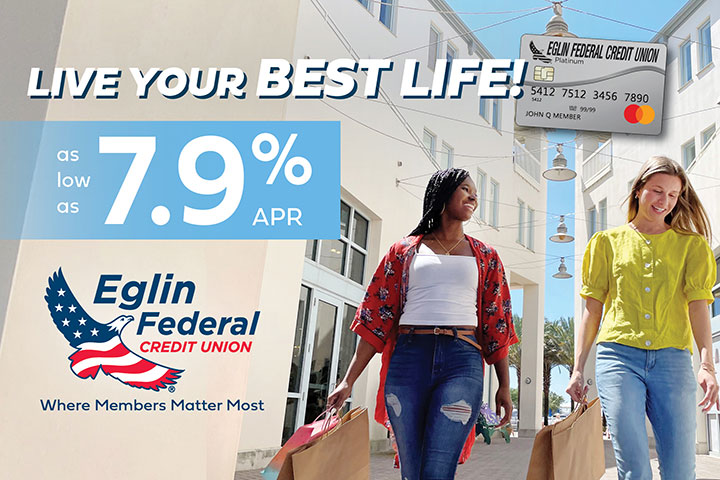 CRESTVIEW
Downtown Road closures for Railroad Crossing Repair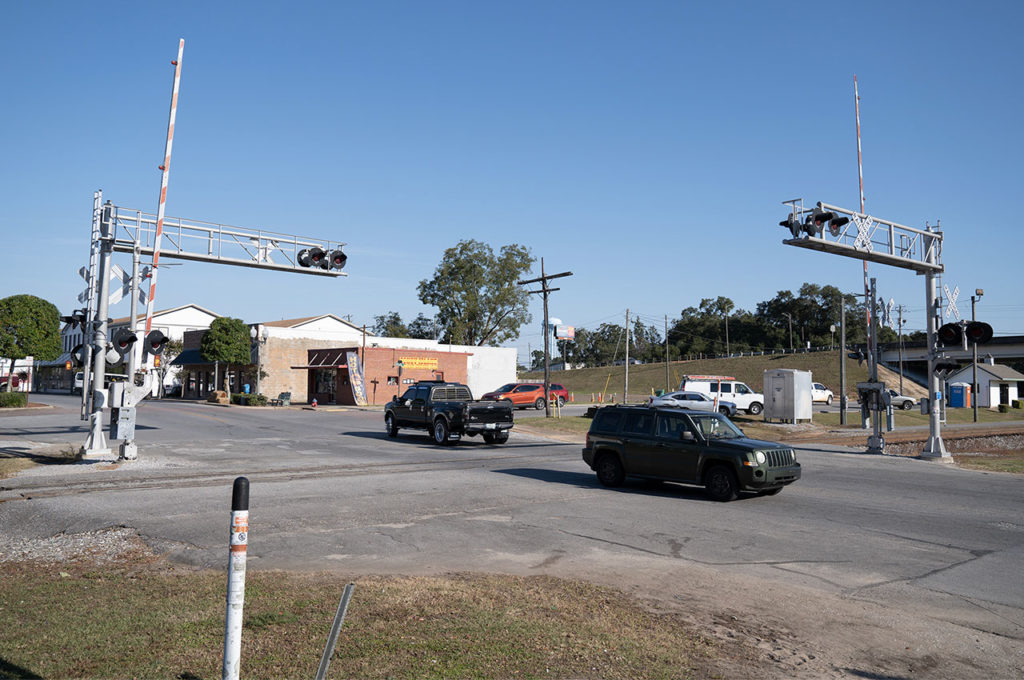 The Wilson Street railroad crossing will be closed Nov. 7 – 13 to allow Florida Gulf Atlantic to make much-needed repairs, according to the City of Crestview.
The crossing will reopen on Nov. 14.
Additionally, the Main Street railroad crossing will be closed Nov. 14 – 20 to also allow Florida Gulf Atlantic to make repairs at that crossing. 
"We understand the closures will be inconvenient for motorists and downtown businesses. Still, we are excited about these repairs as they will continue to move us forward with our Downtown Revitalization Project," said City Manager Tim Bolduc.
West Woodruff Ave and Martin Luther King Jr. Ave will serve as the designated detour routes during the closures, and signage will be placed throughout the downtown area to assist motorists.
COMMUNITY
FIA Formula 3 Driver JM Correa visits 7th Special Forces Group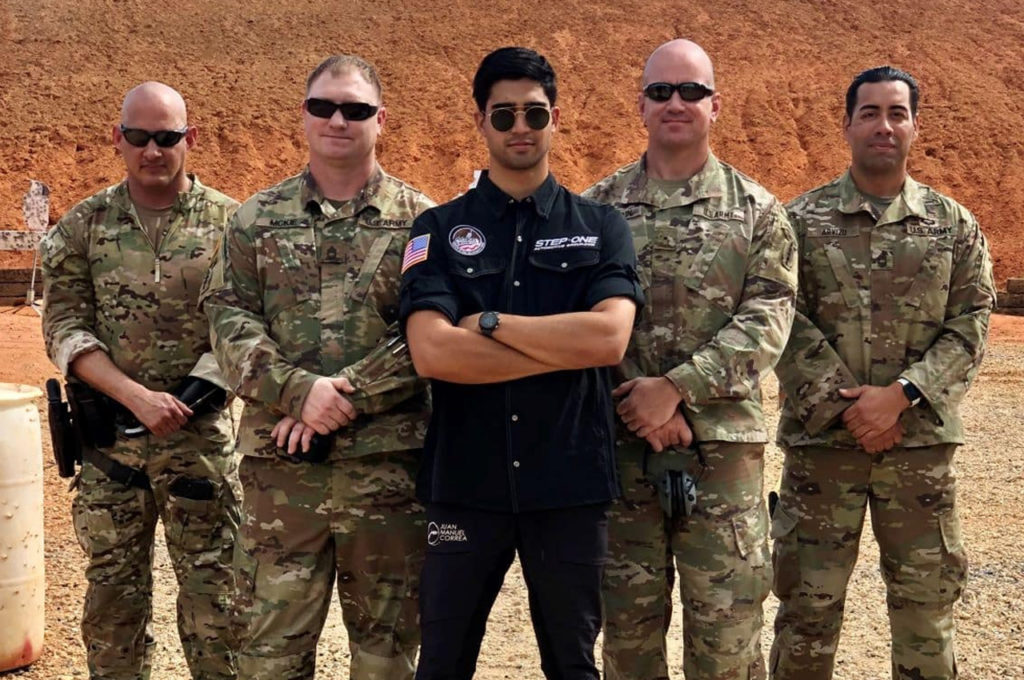 Thanks to Step One Automotive Group for their support. "Empowering lives through smarter and easier ways of accessing mobility."
On Wednesday, October 27th, FIA Formula 3 Driver JM Correa paid tribute to veterans of 7th Special Forces Group (Airborne) with a day of range shooting at Element Training Complex, drifting race cars with Klutch Kickers at Emerald Coast Dragway, and a tour of the 7th SFG(A) Combat Readiness Training Facility.
His visit was part of a partnership with racing sponsor Step One Automotive Group and as an ambassador for the company's Forever Warriors initiative.
The Special Forces members JM visited were all combat wounded and in the process of overcoming significant injuries of their own. These Green Berets instructed JM and his team at the shooting range, providing them with real life scenarios from their multiple combat deployments.
After spending time handling weapons at the range, the team traveled to Emerald Coast Dragway for an inside experience and "hotlaps" with professional drifters, Klutch Kickers.
"Still involved in my own recovery process, I am both keenly aware of the struggle many service members and veterans face and have firsthand experience with the challenges of recovery and retraining," said Correa. "I related to many of these Forever Warriors and their adversities with recovering from injuries."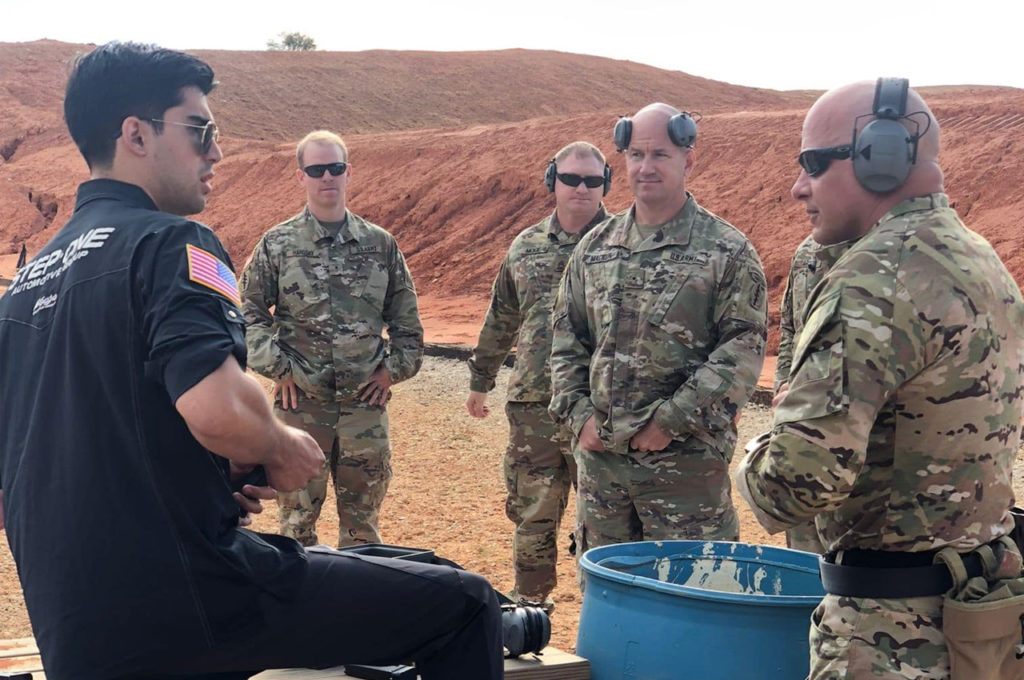 JM shared his personal recovery story while touring Combat Readiness Training Facility. For veterans in recovery, medical professionals ranging in studies including physical therapy, dietitians, mental health, and more make up teams working together to meet the goal: train and recover to perform.
Both the Wounded Warriors and JM shared their gratitude and appreciation for the teams who continue to work tirelessly to make their goals of both continuing their service and professional racing a possibility again after injury.
"Meeting these guys and talking with them about their stories, there's a lot of similarities to what I'm going through and the injury I have," Correa told Get The Coast. "It really felt like we were speaking the same language. It gave me a lot of encouragement and I tried to encourage them as well."
JM's passion, commitment, and relentless determination have enabled him to be among a very small number of drivers competing in the elite and exclusive club of the F3 and F2 feeder series. Those same characteristics are the reason why JM is now inspiring many with one of the most incredible comebacks in motorsport history, much like the wounded warriors representing the 7th Special Forces Group.
The initiative, Forever Warriors, by Step One Automotive Group, helps transitioning military members and their families with local business partners to lessen the burdens these military members endure during their transition from the military into civilian life.
The primary focus is on closing the gap between these transitioning warriors and local partners to aid in employment and educational opportunities and physical and mental wellness and awareness.
Though Forever Warriors was originally designed around Step One's support for the military, a person does not have to serve in the military to meet the definition of a warrior, according to Step One.
Police, first responders, medical workers, and anyone honorably navigating an overwhelming struggle or conflict in their lives also meets the criteria of a Forever Warrior.
CRESTVIEW
City of Crestview and PAWS to co-host Town Hall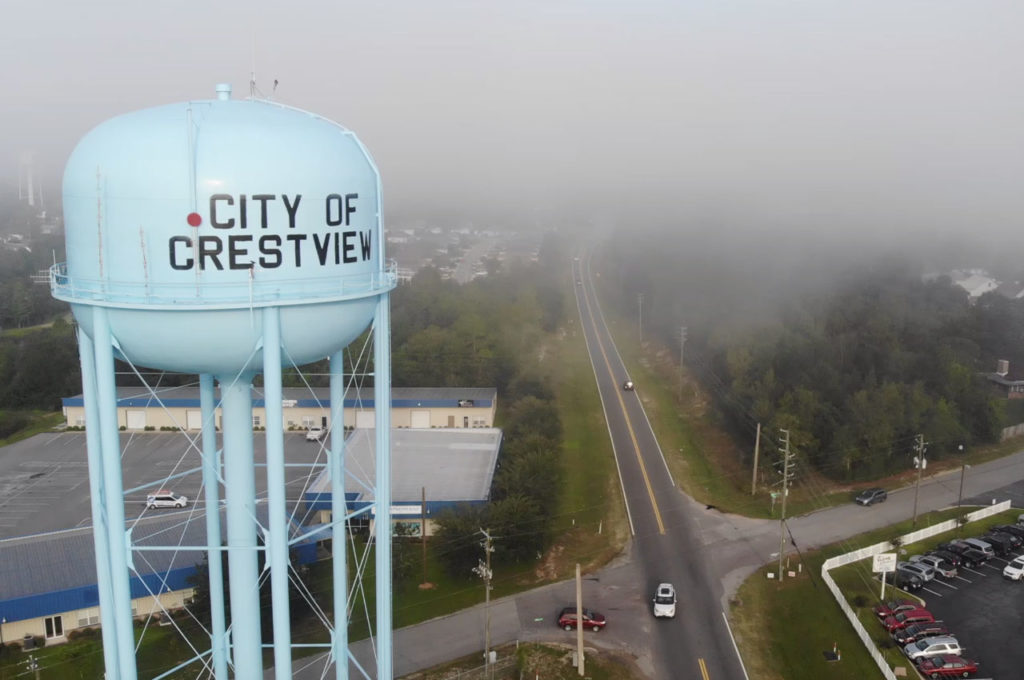 In partnership with the Panhandle Animal Welfare Society, the City of Crestview and the Crestview Police Department will be hosting a town hall Thursday, November 18 at 6 p.m. at Warriors Hall, located at 201 Stillwell Blvd., Crestview, FL 32539. 
"We wanted to provide an opportunity for our community to let PAWS know what types of services they need in the north end of the county," said Crestview Police Chief Stephen McCosker.
The meeting will be in a town hall format featuring PAWS executive director Tracey Williams and Crestview Police Chief Stephen McCosker, who will be taking comments and questions from the attendees.
Residents unable to attend can view the meeting in real-time on the City of Crestview's Facebook page and leave comments or questions there as well.
EVENT
Festival of the Arts has a Record-Breaking Weekend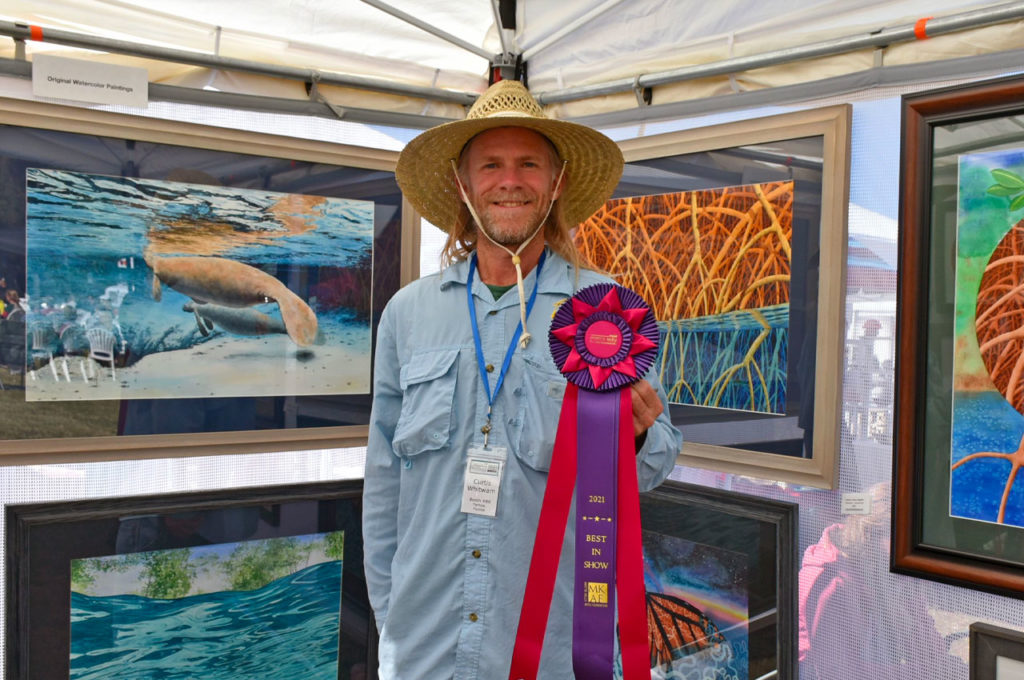 A record-breaking 6,200+ art lovers attended the 26th Annual Mattie Kelly Arts Foundation (MKAF) Festival of the Arts.
The two-day signature art celebration featured exhibits of more than 110 premier artists from across the United States showcasing a diverse palette of artistic style.
The weekend featured live music and a cameo appearance by the Sinfonia Youth Orchestra, a kid's art corner, and more than 7 local favorite food trucks and drink stations.
"We are thrilled at the response and support for the 26th MKAF Destin Annual Festival of the Arts. This year's success is a testament to how important the arts are for our community and a direct reflection of the 100+ talented participating artists, musicians, food vendors, and most importantly, our incredible festival producer Deb Nissley," stated MKAF CEO Demetrius Fuller
Best in Show artist Curtis Whitwam was born and raised in Tampa, Florida. Whitman expresses his love for waterways and wildlife.
"I love to share the feeling of deep connection to nature through watercolor paintings and underwater videos that I create to inspire everyone to get outside and appreciate the beauty and abundance of wild Florida", says Whitwam.
The Collaborative Art Exhibit features adults and students competing for the Special McIlroy Awards in honor of the late Patricia McIlroy, Destin's First Lady, and an MKAF advocate and patron.
The Best in Show Adult winner of the Collaborative Art Exhibit was awarded to Ian Fagan.
The Best in Show Student winner was Veronika Jacobson from Fort Walton Beach High School.
MKAF will begin accepting artist and poster entry applications for the 2022 Festival of the Arts in February 2022. The 2022 MKAF Annual Festival of the Arts is scheduled for Saturday, October 29th, and Sunday, October 30th.
DESTIN
Gov. DeSantis suspends Prebble Ramswell from Destin City Council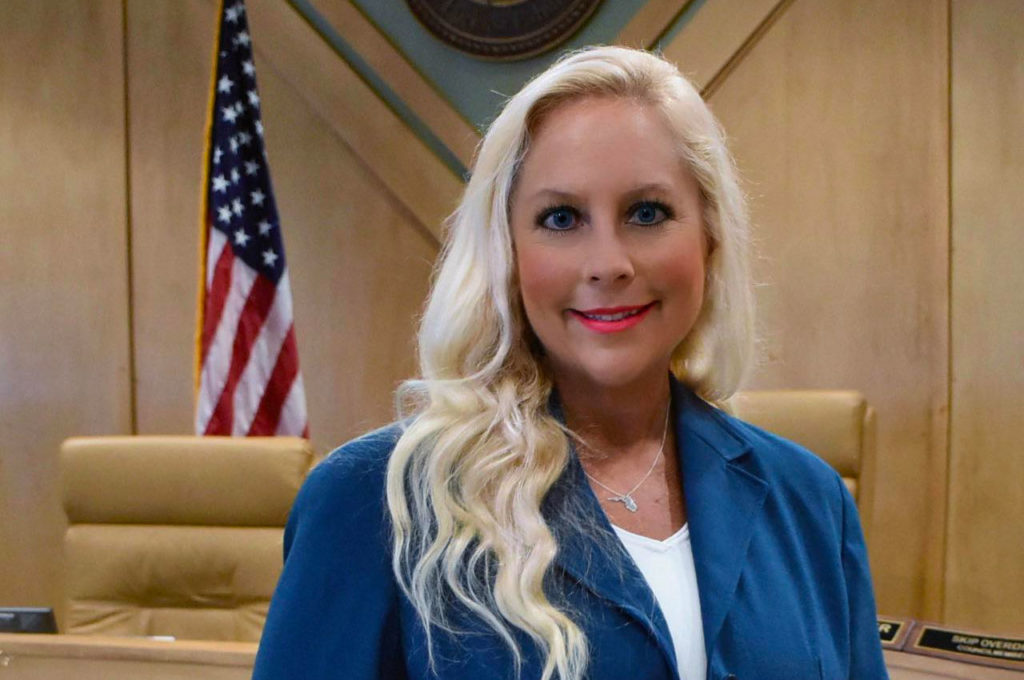 On Thursday, Gov. Ron DeSantis suspended Prebble Ramswell from Destin City Council following her October arrest.
In the Executive Order, it states:
"It is in the best interests of the residents of the City of Destin and the citizens of the State of Florida, that Prebble Quinn Ramswell be immediately suspended from the public office which she now holds, upon the grounds set forth in this executive order," wrote Gov. DeSantis in an executive order.
Ramswell was arrested in early October during the execution of the search warrant for obstruction and alleged battery of a law enforcement officer.
According to the Executive Order, Ramswell is prohibited from:
Performing any official act, duty, or function of public office.
Receiving any pay or allowance.
And from being entitled to any of the emoluments or privileges of public office during the period of this suspension.
According to the Governor's Office, the suspension "shall be from today, until further Executive Order is issued, or as otherwise provided by law."
OK, that's all I have for you this morning! I hope you have a great Friday.
p.s. What did you think of this morning's newsletter? Hit the reply button and let me know!
Published with ♥ by Get The Coast.
Did someone forward you this email? Subscribe here.
124 Eglin Parkway SE Fort Walton Beach, FL 32548