November 8, 2022
|
Reading time:
21 mins
TOGETHER WITH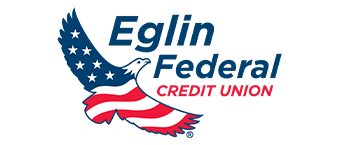 Good morning!
Today is Election Day! As of 5am this morning, here's how the voter turnout has shaped up in Okaloosa County so far:
Active Eligible Voters: 144,014
Unofficial Voter Turnout: 46,049
Percent Turnout: 31.98%
The polls open at 7am this morning! Happy voting 🙂
POLITICS
Capt. Gary Jarvis reflects on the past 4 years as Destin Mayor, what he will miss most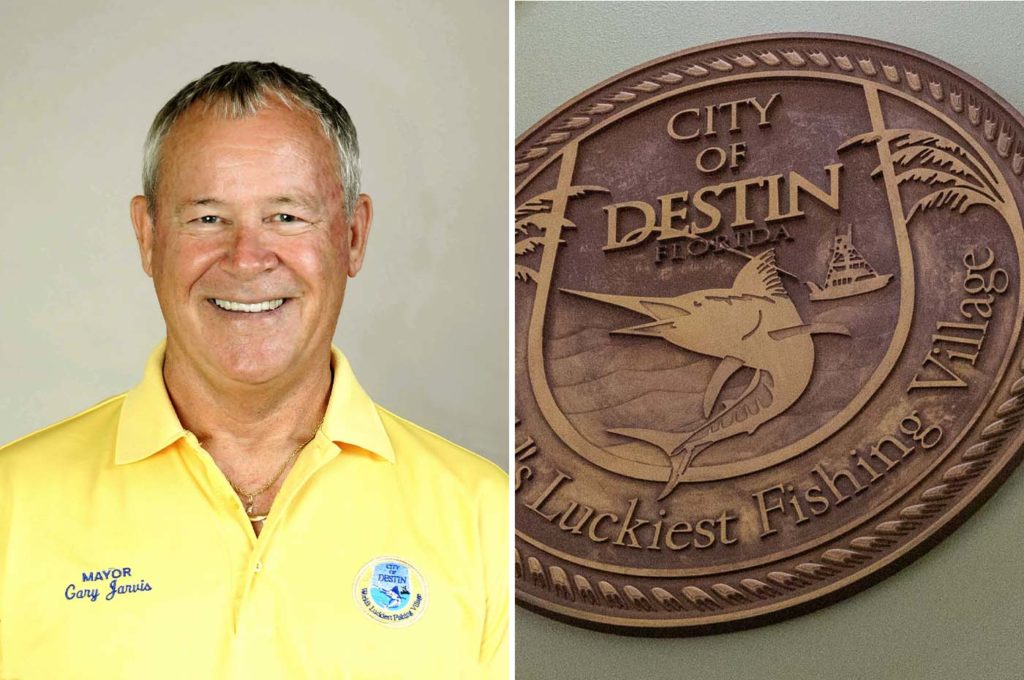 On Monday, October 7, 2022, Captain Gary Jarvis attended his final Destin City Council meeting as Mayor.
A lot has happened over the past 4 years, and getting through the Pandemic wasn't something in the Mayoral handbook when he was sworn into office.
One thing that hasn't changed is Jarvis being an advocate for the city and the fishing industry that calls Destin its home.
"I've been an advocate for our fishing industry for over 25 years," said Jarvis. "I wanted to make sure that even though we were developing our community, that we made sure to focus on preserving our heritage, specifically our fishing heritage. That's what I did my entire adult life and it's been good to me and my family."
Jarvis said he wanted the younger guys coming up behind him to have the same shot at living the American Dream. Thinking back to 4 years ago, he said that was a lot of motivation for him leading up to being elected.
The other thing he wanted to change was what he describes and an "attitude of anti-business and anti-development."
"That was worrisome, seeing how our fishing fleet depends on a robust economic community," he said. "Anywhere in the country where there isn't economic growth, that means there's economic death. I felt there was a real need for some leadership, and for somebody to take a practical approach."
Jarvis says he wanted to change the way people viewed Destin and what they thought about the city. And for the residents, he wanted them to start thinking of ways to make Destin look good, alongside good growth and good development. He says he feels like he's been able to accomplish some of what he set out to do, but that even though he won't be mayor for much longer, he will still be a prominent voice in the community.
"I can advocate from the other side of that podium," he said. "I want to see us make Destin a better place for tomorrow. There's room for some serious redevelopment and we just need to do it in a smart way."
On the subject of redevelopment, the Public Beach Buyback Initiative is something Jarvis has championed for since a meeting he had with Tourist Development Director Jennifer Adams.
"Social media was beating us up and we were getting a bad name because people were spending $5,000-$8,000 to rent a condominium or home and they didn't have any access to the beach," he said.
During that meeting, he says he threw out the idea of just buying back some of the beach in Destin. Now, the city has expanded the Shore at Crystal Beach and will be adding more public beach at Tarpon Beach.
"When you talk about buying beach access for all generations, it wasn't just for the tourists, it's for the people that live here too," said Jarvis. "I think that's pretty dang special and we're not done with that either."
As he prepares to move out of his role as Mayor, he says one thing he won't give up on is advocating for more public beach access.
"Beach access is the locomotive that feeds this engine," he said. "The reason we have one of the lowest ad valorem tax rates in the state is because of the 6% bed-tax. When you provide that public beach access, that enhances tourism, that enhances our tax base, and that allows us to buy other things long-term because that motor will never quit running. That's what was about to happen before the buyback initiative."
Aside from more beach access, Jarvis remains passionate about developing a City Center, seeing the utilities undergrounded, and finishing the Crosstown Connector.
"I really want to see us re-develop initiate a City Center," he added. "That's been a high priority for me. I've talked about moving our community center to the middle of town and doing something to initiate growth in our CRA district."
When asked what he has enjoyed the most about his role as they Mayor of Destin, Jarvis didn't point to press coverage or special appearances. He pointed to something that only those who follow local government would actually notice…
"When I first became Mayor, I realized there was a lot of mistrust between the council and the city staff, and I went through a couple of city managers," he explained. "Being a former wrestling coach and an A-type alpha dog charter boat captain, I enjoyed standing in the gap between the city council and the staff and reminding everybody what the rules of engagement are supposed to be and how, as a team, we ought to work together in a common way."
Jarvis feels like the trust and the working relationship between the city council and staff is 10 times better than it ever was.
"I think a lot of staff members wish I wasn't not going to be the mayor because of that, but I think the table's been set," he added. "Whoever gets elected next can fill that role and maintain that level of trust between the staff and city council."
As he prepared for his final council meeting on the dais, here's what he says he will most the most… click here to read.
SPONSORED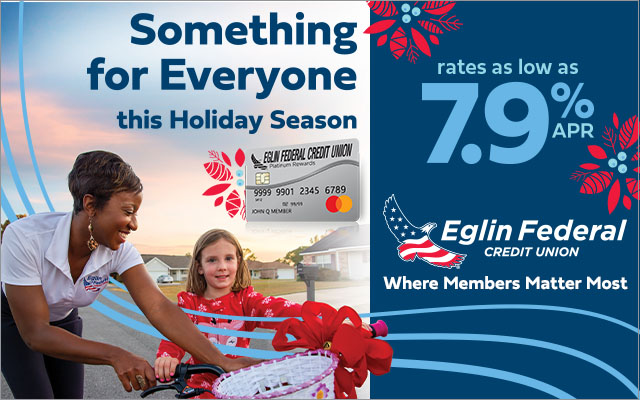 Something for everyone this Holiday Season!
Enjoy all the benefits and features that come with Eglin Federal Credit Union's lowest rate credit card.
THINGS TO DO
The 2nd Annual Epic Bakery Festival in DeFuniak Springs is back!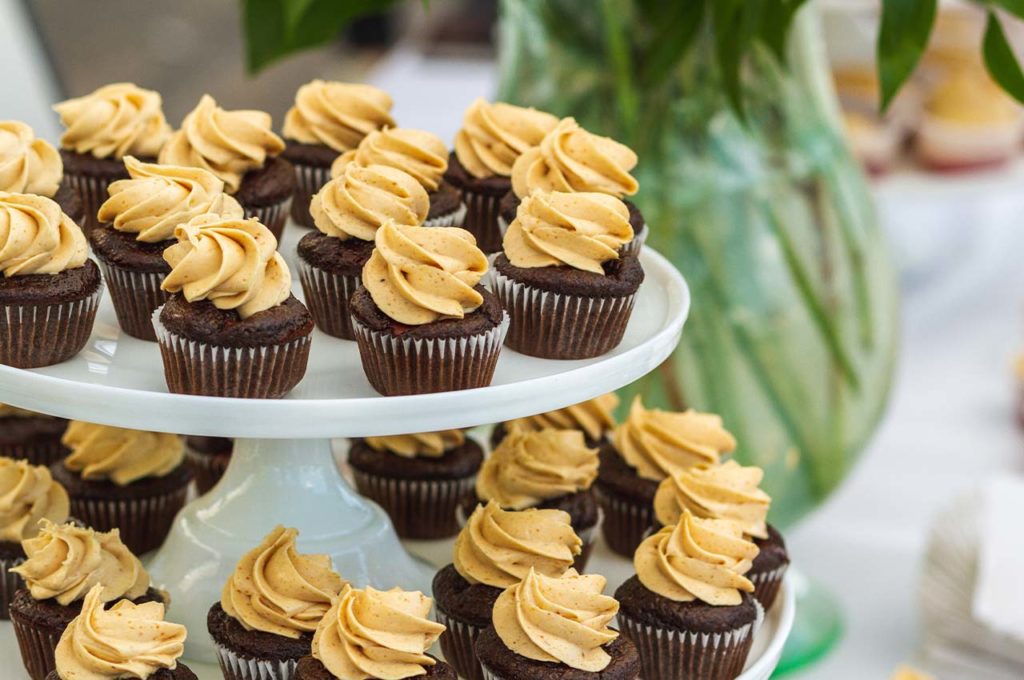 On Sunday, November 13, 2022, the Boys and Girls Clubs of the Emerald Coast is bringing back its Epic Bakery Festival for the 2nd year! The family-friendly event is back at Mainstreet in DeFuniak Springs.
Enjoy delicious baked goods from locally-owned bakeries, chefs, and restaurants, a live DJ, an epic kid zone, and more!
All proceeds from this event go to the Boys & Girls Clubs of the Emerald Coast, a nonprofit organization working in our community to promote and enhance the development of boys and girls by instilling a sense of competence, usefulness, belonging, and influence through its programs focused on academic success, good character, citizenship, and a healthy lifestyle.
Here are the details!
Sunday, November 13: 1pm-3pm
General Admission Adults | $10: Includes an armband for unlimited food samples
General Admission Kids (3-12 years old) | $5: Includes an armband for unlimited food samples
Purchase tickets on Eventbrite or by visiting the Boys and Girls Clubs Foodie Festival Facebook page.
TRAFFIC
Okaloosa and Walton County Traffic Advisory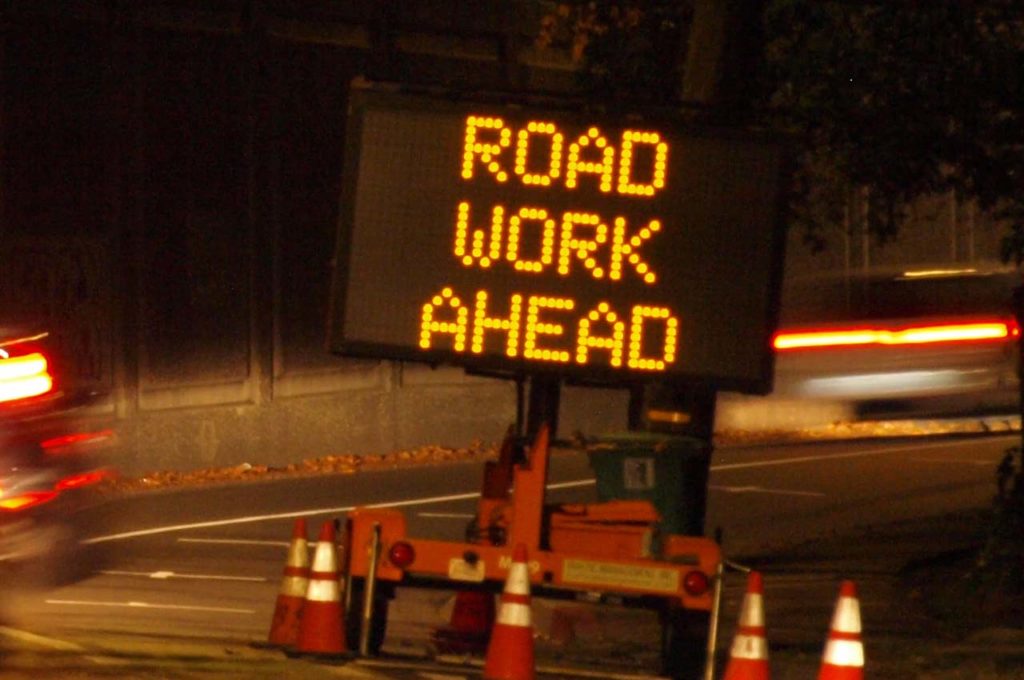 Drivers will encounter traffic disruptions on the following state roads in Okaloosa and Walton counties as crews perform construction and maintenance activities.
Okaloosa County:
S.R. 20 (John Sims Parkway) Resurfacing Project – Drivers will encounter intermittent east and westbound lane closures on S.R. 20, from Edge Avenue to west of the Rocky Bayou Bridge from 9 p.m. to 6 a.m. nightly. These closures are required for milling and paving operations, median widening, and sidewalk construction.
S.R. 85 Improvements from U.S. 90 to Commerce Drive – Drivers may experience north and southbound intermittent lane closures on S.R. 85 between U.S. 90 and just north of Commerce Drive, for milling and paving operations and concrete work. One travel lane will remain open at all times and access to private property and driveways will be maintained.
Brooks Bridge Replacement Project – Drivers may experience the following traffic impacts through Saturday, Nov. 12 from 9 p.m. to 5:30 a.m. as crews perform geotechnical investigations and utility work.

U.S. 98 east and westbound alternating and intermittent lane closures between Perry Avenue and Pier Road.
Santa Rosa Boulevard east and westbound alternating lane closures from east of Amberjack Drive to Ross Marler Park.
Intermittent shoulder closures on Brooks Street, between Perry Avenue and Florida Blanca Place, and on Business Access Road.
Walton County:
U.S. 98 pedestrian underpass at Inlet Beach – The U.S. 98 east and westbound travel lanes, from west of the County Road (C.R.) 30A intersection to Wall Street, will be shifted to the north the week of Monday, Nov. 7. The traffic shift will allow crews to construct the southern portion of the new pedestrian underpass.
U.S. 98 Widening from Mack Bayou Road to C.R. 30A – Drivers may encounter intermittent outside east and westbound lane closures on U.S. 98, from Mack Bayou Road to C.R. 30A from 7:30 p.m. to 5:30 a.m. nightly. These closures are required as crews pave the outside shoulders.
U.S. 98 Resurfacing Project from Village Road to East of U.S. 331– Drivers may encounter intermittent closures of the U.S. 98 east and westbound outside shoulders to construct a new westbound right turn lane to access Don Bishop Road, to widen existing turn lanes between Village Road and U.S. 331, and for sidewalk construction.
U.S. 331 Turn Lane Construction North of Business 331 – Motorist will encounter intermittent lane closures the week of Monday, Nov. 7 from 9 a.m. to 3 p.m. for construction activities.
All activities are weather-dependent and may be delayed or rescheduled in the event of inclement weather. Drivers are reminded to use caution, especially at night, when traveling through a work zone and to watch for construction workers and equipment entering and exiting the roadway.
FISHING
MUSCLE MEMORIES: Capt. Andrew Dover named 'Captain of the Year' for the 4th year in a row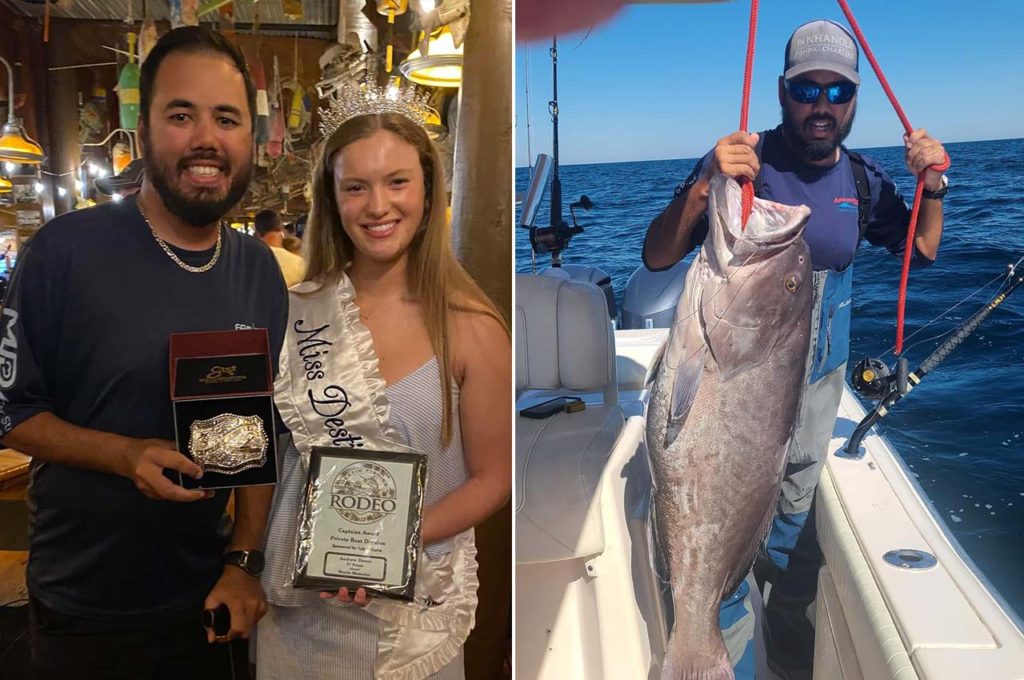 "I've been into fishing since I was in diapers," laughed Captain Andrew Dover. 
His dad was in the military, and his family moved to Okaloosa County in 1996 when he was seven years old. He has been fishing our local waters ever since.
When Dover turned 16, he started working on a boat and began a promising career as a fisherman until he was diagnosed with muscular dystrophy at the age of 24.
"I was working on a private sport fishing boat, traveling, going to Mexico and the Bahamas," he explains. "I'd run a few boats here and there, and was about to get my career started. I was 23-years-old and people were trusting me with their $5 million boats. Then I got diagnosed and couldn't physically do anything anymore. That was definitely a bummer."
As Dover explains it, muscular dystrophy is a mutated X chromosome. His body does not take protein and process it properly to turn it into dystrophin, which turns it into muscle. 
"My onset didn't start until I was about 18," he says. "At some point in time, my body didn't know what to do with protein. Basically, all of my muscles are breaking down and turning into fatty tissue. My muscles are deteriorating and they cannot rebuild because my body doesn't turn protein into muscle."
Muscular dystrophy affects every little task he has to do each day. Even though he is still walking, Dover says that when he got diagnosed, he was under the impression that he was going to be in a wheelchair by the time I was 30. He is now 33.
"When I was 24, walking upstairs was doable. I could grab the handrails and go upstairs, but it wasn't really the easiest. Now, it's not impossible, but I can do only a few stairs."
When Dover was first diagnosed, there was a lot going through his head about what his future held. Was he still going to be walking by the time he was 30? How long will he live? It took him a couple of years to start realizing the positives of things versus what he could not do, to overcome and not let the disease get the best of him mentally. He had to accept that he couldn't do what he used to do.
"I've always been a fisherman, but now I was limited on how much of it I could do," he says. "I was able to get my dad and my brother out fishing with me, and it kind of just evolved to where I wasn't fishing anymore, but I was driving the boat, which I'm perfectly fine with. The boat is a team effort, and that's what's evolved into what we are now, with the 28-foot boat my dad ended up buying and I just drive it and I fish the rodeo."
The boat is called Muscle Memories and the crew is Dover, his dad Tony Dover, his brother Derek Dover, and his friend Milton Harris.
"At the rodeo this year, the fishing was tough, but we caught a handful of amazing things," he said. Muscle Memory caught a record-breaking 101-pound Wahoo, a 50-pound grouper, and a 261-pound swordfish.
On Sunday, November 6, Dover won Captain of the Year, making it the fourth time in 4 years of participating in the Rodeo that he has won this award.
FOOD+DRINK
DOMO Izakaya opens in Destin, featuring upscale sushi & ramen cuisine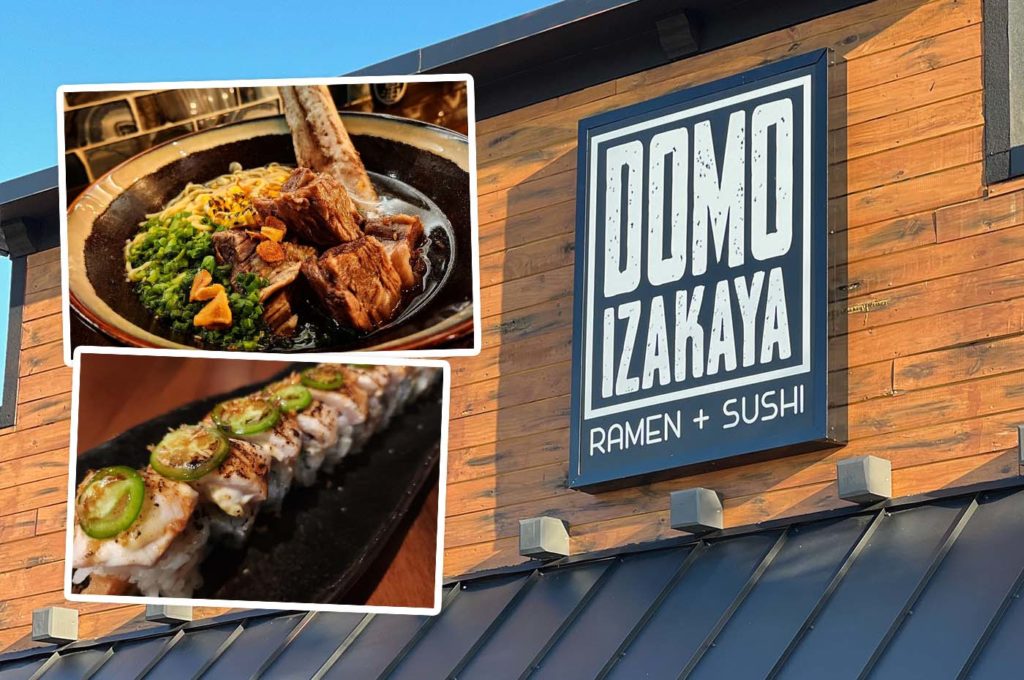 A new sushi & ramen restaurant is opening on Tuesday in the old Popeye's location at 753 Harbor Blvd in Destin, Florida.
DOMO Izakaya is the newest venture from the owners of the popular Domo Cafe and Think Poke restaurants in Fort Walton Beach.
"Izakaya is a type of Japanese-style pub," explained Stacy Lee, co-owner of DOMO Izakaya. "A spot to grab a drink, settle in, and get comfortable. We want people to come in for a light drink and cozy up with our food and make it a hang out spot."
With two successful operations in Fort Walton Beach, Lee says they wanted to bring a new concept to the area. When they got the chance to buy the old Popeye's location, they knew it would be a great place for DOMO Izakaya to call home.
"We wanted to bring more of an upscale sushi menu to the Destin area," explains Lee. "At Domo Cafe, what we have right now is more of a casual dining experience but this will be more upscale than Domo Cafe."
What makes Izakaya sushi different than Domo Café is that they use of a lot of local seafood that Destin is known for.
Also, they infuse different types of aromatic/earthy ingredients such as garlic pesto, truffle, and onion/ginger pesto to create unique flavors between traditional and modern sushi, according to Lee.
Building on the popularity of ramen dishes at Domo Cafe, Lee says she and her husband contemplated opening a ramen shop in Fort Walton Beach. After looking at a few locations, COVID struck and put a stop to those immediate plans.
"We were waiting and then when this opportunity came up, we wanted to do ramen and sushi together," she said. "It'll be more of a fusion-ramen. There will be vegetarian options and meat-lovers options. We will have authentic Japanese ramens as well, along with fusion-style ramen too."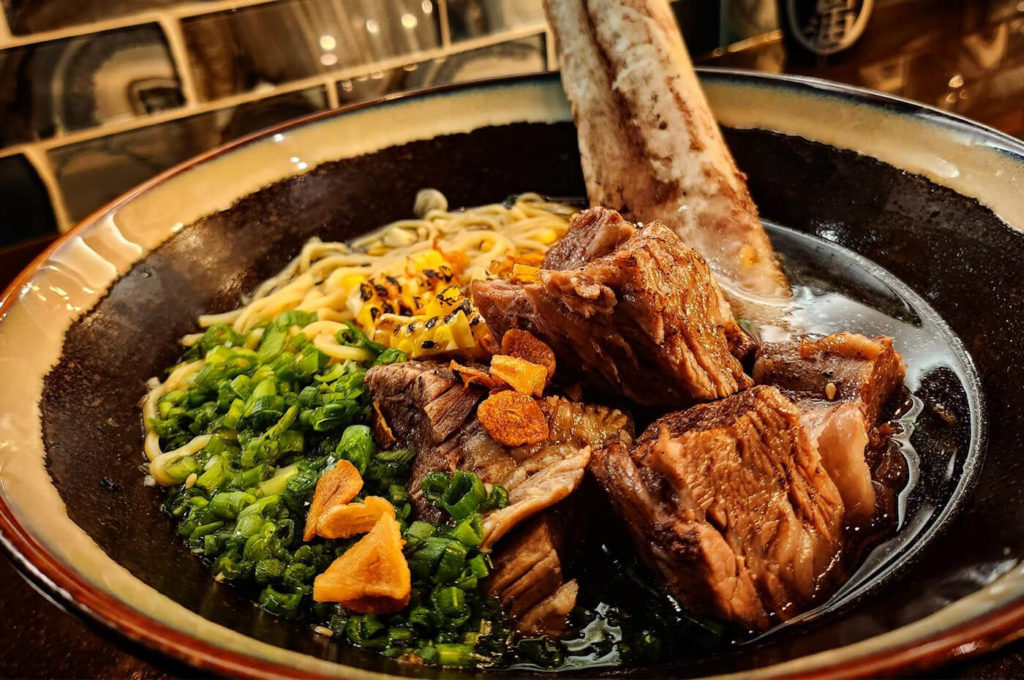 The building has gone through a transformation, and Lee says they had to tear everything out to create the high-end, Japanese vibe they were after.
"We want DOMO Izakaya to be more of a place the younger generation can come in, eat and enjoy light drinking before they go out," she said. "We wanted to make this a hangout spot before you go out."
Lee says that in addition to Asian desserts, they will also have a Nigiri Omakase plate.
Omasake is a form of Japanese dining in which guests leave themselves in the hands of a chef and receive a meal which is seasonal, elegant, artistic and uses the finest ingredients available.
Even with the Destin location opening this week, the entrepreneurs still have big plans across Northwest Florida as they look to continue opening more locations.
"We want to open more restaurants in the future. Our goal is for our entire team's success and growth together as a team and we want to contribute new culture into this growing community."
Talking about the success of her two current locations, Lee says that while Domo Cafe has always been consistent, Think Poke was slower to grow mainly because not a lot of people knew what poke was 5 years ago.
"Back then, people had no idea what the poke was but now if you say 'poke', people know what you mean and they know how to eat poke bowls," she added. "And we are really proud of that!"
Another thing Lee is proud of is their homemade sauces. All of the sauces for all three restaurants are homemade with the exception of sriracha.
"Everything else is made from scratch and that's what we are proud of," she added. "That's something that make us non-comparable to any other restaurant because we make everything from scratch."
And finally, the team…
"We are very fortunate to have met and built this team," she said. "Every single one of our employees is very important for us. We would never have been where we are now without each one of their hard work for the team. Our strong team bond makes us so unique from any other restaurants that we strive for success together."
DOMO Izakaya opens on Tuesday, November 8, 2022 and will be open Tuesday-Sunday from 4-9pm. (Closed Mondays)
OK, that's all I have for you this morning! I hope you have a great Tuesday!
p.s. What did you think of this morning's newsletter? Hit the reply button and let me know!
Published with ♥ by Get The Coast.
Did someone forward you this email? Subscribe here.
124 Eglin Parkway SE Fort Walton Beach, FL 32548