November 18, 2022
|
Reading time:
18 mins
TOGETHER WITH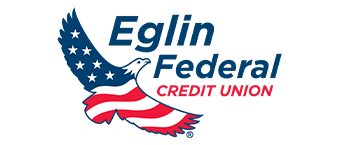 Good morning!
Thanks for your patience this week as the newsletter has been quiet since Friday. My family and I just returned from Washington DC where my grandparents where buried at Arlington National Cemetery.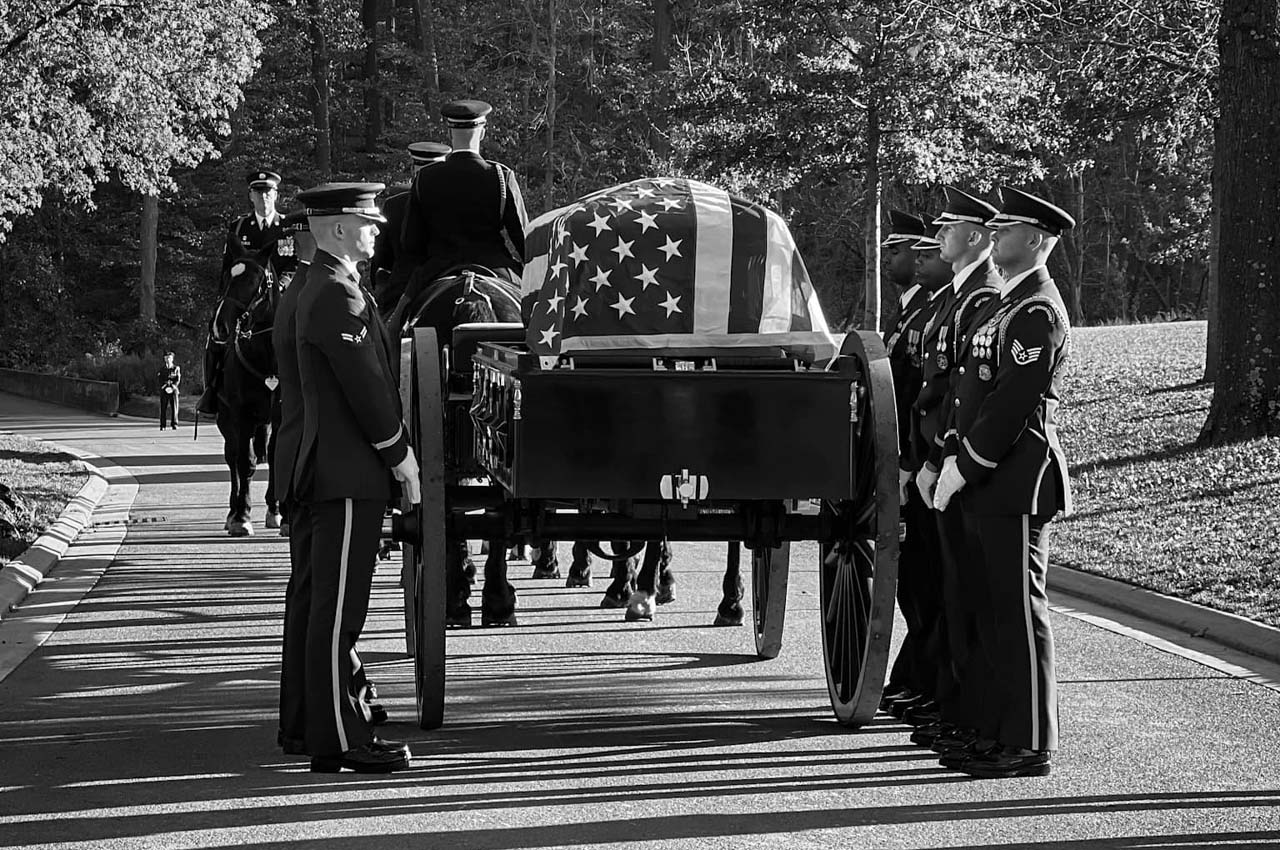 My grandfather, Col. Bobby Martin, was part of the Wild Weasel Program which took him to Takhli RTAFB, Thailand, and he was the first pilot to fly 100 missions with the 355th TFW in the F105G.
He was decorated many times in his military career, and his most cherished award was the Silver Star, presented to him on Veterans Day 1967 by President Lyndon B. Johnson for gallantry in action during the Vietnam War.
In 1974, and holding the rank of colonel, he was assigned to the Tactical Air Warfare Center, Eglin AFB, and served in many positions, retiring as Director of Electronic Warfare, and in 1981 he concluded his 26 years of honorable service to his country.
My grandmother, Julie Martin, was born in Surrey County, England, but built a life here in the states. She was a former banker in the area and one of the first women executives here in the local banking industry.
I've been to Arlington before, but never experienced anything like this ceremony. So thank you for your patience this week ❤️
HEALTH
2022 Okaloosa-Walton Heart Walk set to take place in Niceville, raising awareness of heart disease and stroke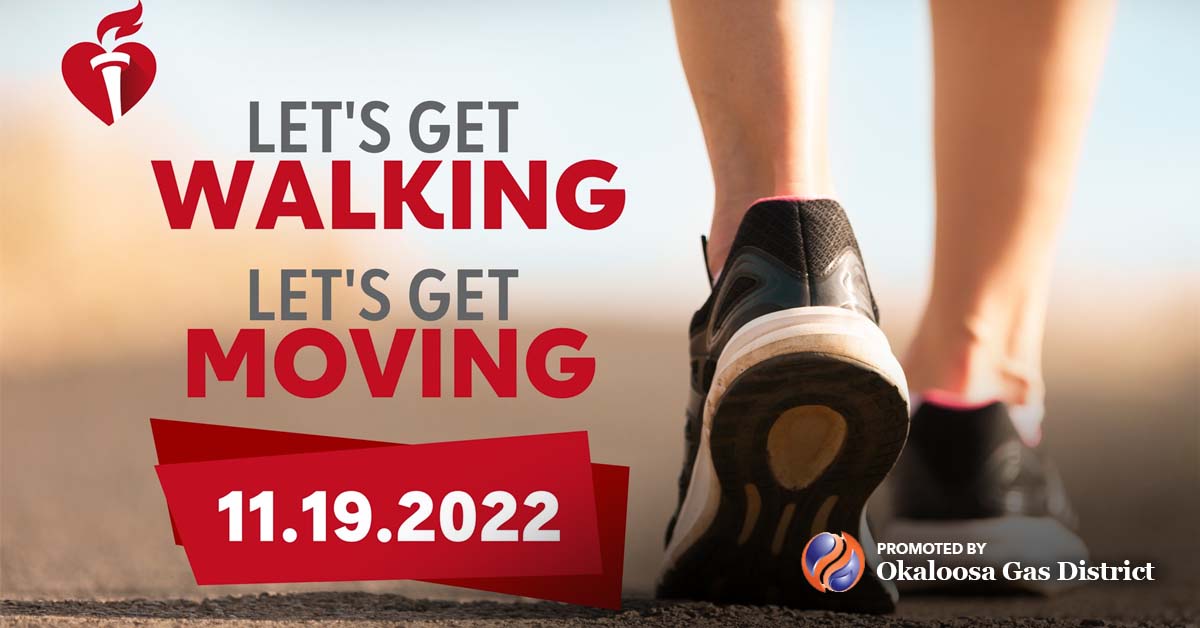 The Okaloosa Walton Heart Walk takes place this year on Saturday, November 19, 2022 at Northwest Florida State College in Niceville, with festivities beginning at 8:00 a.m. and the walk beginning at 9:00 a.m.
The American Heart Association is inviting the community to get moving and focus on improving health, all while helping to defeat heart disease and stroke.
Attendees join more than a million Heart Walk Heroes in more than 300 locations across the country, funding the kind of breakthrough science that saves lives every day.
Our local "Heart Walk" usually has a turnout of about a thousand people.
"We have been doing Heart Walk in Okaloosa & Walton counties for many, many years, and it is a really fun community event open to anyone and everyone," explains Inger Berg, Senior Director of the Florida Panhandle American Heart Association. "The whole point of Heart Walk is to encourage people to get some physical activity, and we focus on walking because it is the easiest form of cardiovascular exercise."
Companies, teams, and individuals can register to walk on owheartwalk.org and specify their personal fundraising goals.
"People who participate do some fundraising for us through our Heart Walk website and the Heart Walk app," explains Berg. "It's one of our cornerstone events and a way for us to raise money to fund our mission."
The money raised from the Heart Walk goes toward:
Innovative research that leads to new treatments and cures.
Community education – Teaching us how to live healthier with proven, science-based tips and information on how to eat smart, add color, move more and be well.
Professional education – The patient standards of care and treatments are always changing, dependent on those research outcomes.
"We want to make sure that cardiologists and neurologists and people who are taking care of our heart and stroke patients in the community have the most up-to-date information and can provide the best care possible," says Berg.
The local Association has a goal of raising $125,000 through this year's Heart Walk. So far, they have raised a little more than $95,000. Berg says that those who contribute money to the event are doing so because they firmly believe in the mission.
"They may have been personally impacted by heart disease or stroke, either themselves or a family member," she said. "It's just so important to them and close to their heart."
Festivities will begin at 8am with a DJ playing music geared to get people pumped up. Walkers will warm up with the Cupid Shuffle, and there will be a short presentation to talk about why everyone is together that day.
The walk will begin at 9 am.
The walk itself is a non-competitive 5K. "We get people who are training and want to run a 5K, come out and run it, but there's no medal if you finish first," Berg laughs. "You don't need special equipment, you don't have to train to do it, and almost everyone can walk a little bit."
Okaloosa Gas District is the Survivor Tribute sponsor this year.
"Attendees can write a note on our tribute tree for themselves or a loved one who is or has been impacted by heart disease or stroke," added Berg.
"For many years, our support of the Heart Walk has furthered the Association's mission for a community with healthier lives," says Jenni Brunson, Public Relations Specialist for Okaloosa Gas District. "The annual contribution Okaloosa Gas District gives the Okaloosa-Walton Heart Association is on behalf of all our employees, customers, and community members ever affected by heart disease or stroke," continued Brunson.
There will be additional activities spread across various tents with participation by other community organizations.
Other tents include a kids' zone and a selfie tent with a photo backdrop where people can take selfies and post them to the event Facebook page using the hashtag #okaloosawaltonheartwalk.
Survivors of heart disease or stroke can get a survivor ball cap, and you can get a pin to add to your hat if you are a returning participant.
Child survivors will be given an awesome superhero cape.  "Heart defects are the most common birth defect in the United States," Berg explains. "About 40,000 babies are born every year with a heart defect."
This year's event is right before the week of Thanksgiving, a bit later than it is normally held. The goal is to still get residents to head out on Saturday morning and stretch their legs before they get in the car to drive to see family.
To participate, you can sign up even as late as Saturday morning at www.OWHeartWalk.org.
SPONSORED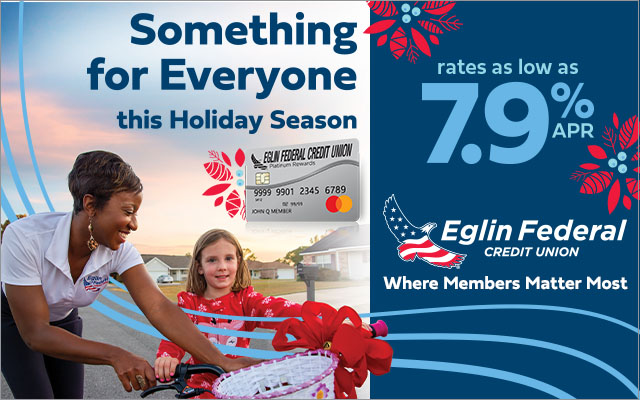 Something for everyone this Holiday Season!
Enjoy all the benefits and features that come with Eglin Federal Credit Union's lowest rate credit card.
POLITICS
Parker Destin announces candidacy for Okaloosa School Board in 2024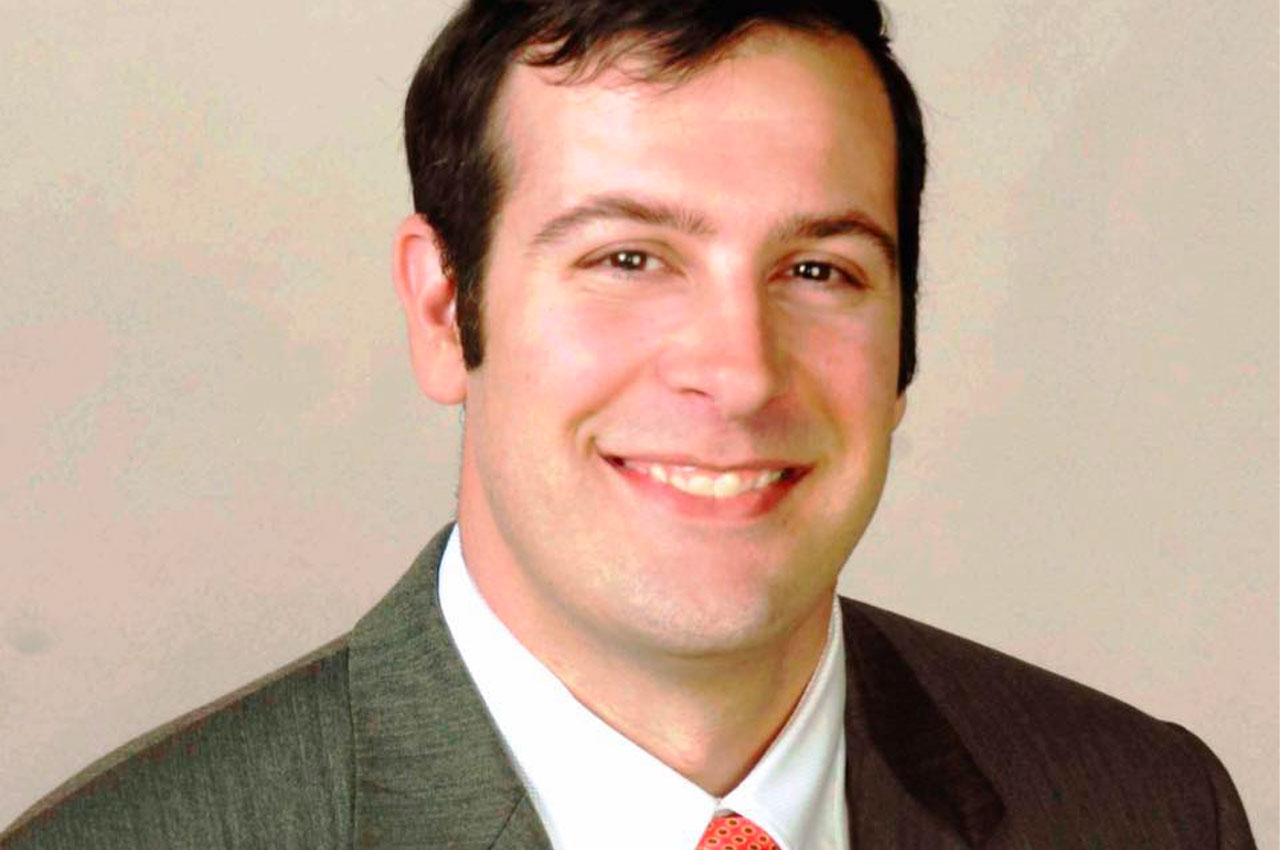 On Wednesday, November 16, 2022, former Destin City Council-member Parker Destin officially announced his candidacy for the Okaloosa County School Board race in 2024.
The election will happen during in 2024 August Primary, with Destin having already pre-filed to become a candidate. 
"The race is a long way off in the minds of most voters, but I believe it's vital to get started working in order to show parents, teachers and voters that I'm engaged and serious about the position," said Destin to Get The Coast on Wednesday.
Destin says this early announcement will give him plenty of time in the coming months to begin discussing the challenges facing the Okaloosa County School District.
"I'll be talking about everything from how we address the root causes of the exodus of folks exiting the teaching profession to how we must actually fund the building of new facilities to deal with the student overcrowding that's the result of the explosive amounts of new residential growth that's been approved in the past decades by our local governments," said Destin.
While his announcement via social media was brief, he says he wants the voters of Okaloosa to understand, immediately, that he's "running to protect the students and School District from the repugnant vitriol that has infected the discourse of our local school politics the last two cycles."
"I'm like most voters, who find the nastiness of current politics at the national/state level distasteful, regrettable, and uncivil, but to have that ghoulishness become frequent and normalized in how we find the common grounds to educate our children is unacceptable," he said. "I'm running because I know we need strong candidates capable of taking the arrows from malign actors so we can move past the noise and nonsense to get to the vital work of doing what is right for all of our kids."
Referring to the election campaigns we saw in the most recent School Board races, Destin had this to say:
"I can't control how other people behave, but if anyone has the bad idea that they want to drag that slop into these 2024 school races, then I invite them to just hop into my race because they're not going to prod me into anything undignified and they're going to lose," he said. "The electorate has already told us they're tired of the ugliness, twice."
GIVING BACK
Proceeds from Swizzle Stick Decor Auction donated to Fisher House of the Emerald Coast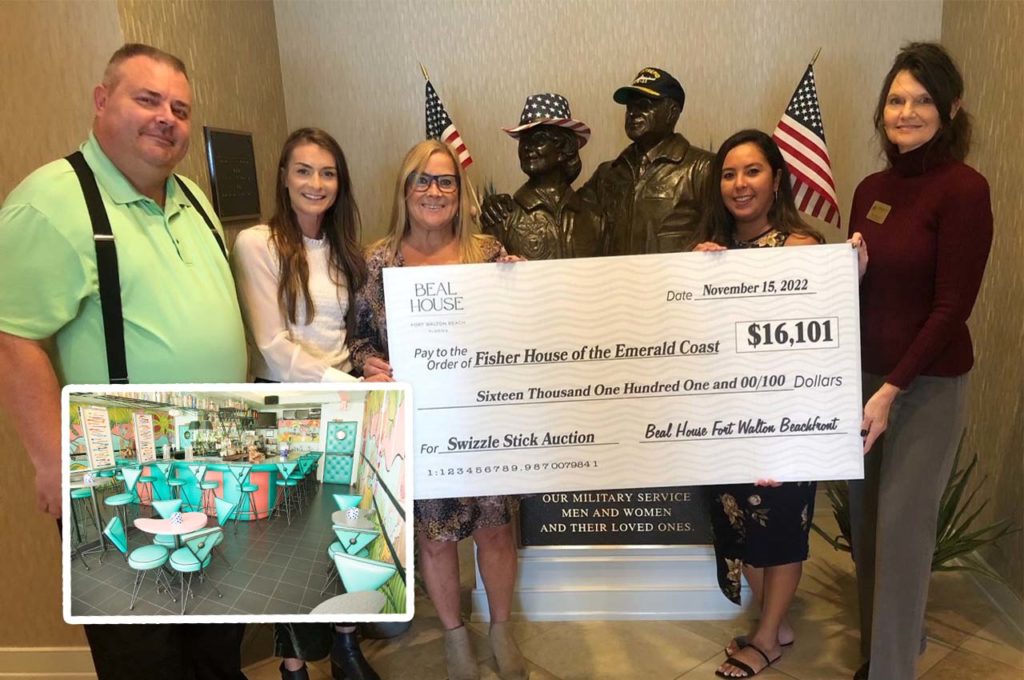 In March 2022, OTO Development acquired the Best Western Fort Walton Beach on Okaloosa Island, and announced a major redevelopment plan for the waterfront property.
Paula Evans, general manager of the Fort Walton Beach property, said that as word spread of the planned renovations and rebranding of the former Best Western, long-time patrons of the Swizzle Stick started asking about the bar's iconic decor.
"Locals have so many fun memories from the Swizzle — and when they found out it was closing, they wanted to have mementos, too," she said.
The hotel team organized an online auction — offering everything from the Swizzle Stick's martini-shaped chairs to its funky wall art — which generated just over $16,000. The total was donated to Fisher House of the Emerald Coast, a "home away from home" for military and veteran families experiencing medical crises.
Located on Eglin Air Force Base in Northwest Florida, Fisher House is a 12-suite comfort home within steps of Eglin Air Force Base Hospital and Veteran's Clinic.
"The Swizzle Stick auction proceeds are blessing our mission to help military families stay together and, most importantly, heal together while accessing medical care at the hospital," says Mia Hughes, executive director of Fisher House of the Emerald Coast. "We believe a family's love is the best medicine."
Founded in 2007, Fisher House on Eglin AFB serves more than 1,000 guests per year. Hughes says the Swizzle Stick donation will be used to install a whole house generator and to replace the facility's clothes washer and dryer.
Upon completion of an extensive renovation project, Beal House Destin-Fort Walton Beachfront, part of the Tapestry Collection by Hilton, will open in May 2023. The hotel will feature an expanded restaurant/bar venue called The Remedy.
Specializing in "Coastal Fresh with a Dash of Cajun," The Remedy will serve everything from morning coffee to late-night cocktails, with a dinner menu centered around locally sourced seafood and a bar menu heavy on martinis.
Beal House's reimagined identity includes a healthy dose of history. The name honors the legacy of Dr. James Hartley Beal (1861 – 1945), a fascinating man of many accomplishments. He was a distinguished pharmacist, an avid shell collector and a creative thinker who fostered the early tourism industry in Fort Walton Beach. Nearly a century later, this hotel connects to his inspirational spirit.
The six-story Beal House will comprise 100 guest rooms — 60 with beachfront balconies — as well as a fitness center, outdoor pool and direct beach access. It is owned and will be managed by OTO Development, which is part of The Johnson Group.
SCHOOLS
Gov. DeSantis makes surprise visit to Okaloosa, announces 'Purple Star Schools'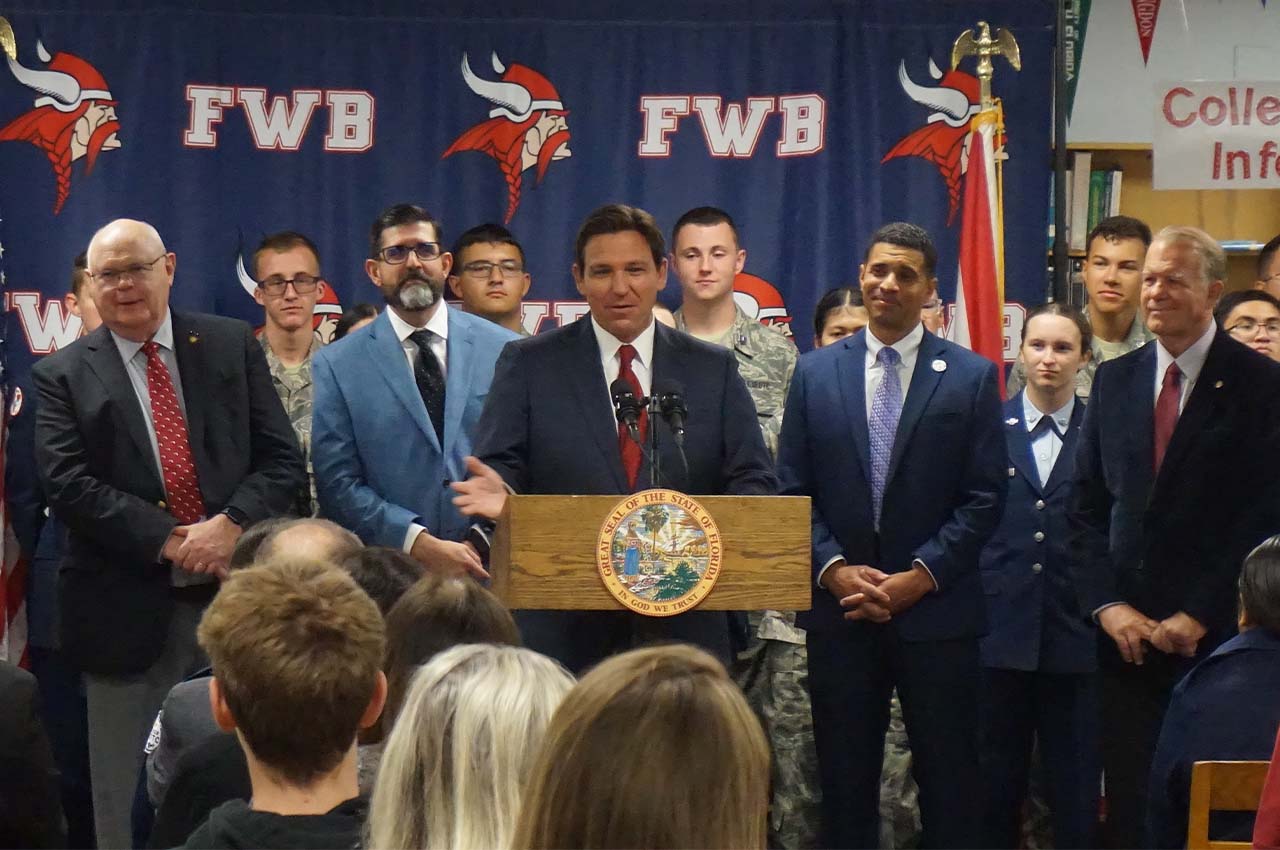 On Tuesday, Governor Ron DeSantis made a surprise visit to Fort Walton Beach High School to announce the inaugural group of schools to receive Florida Purple Star recognition. The Purple Star designation recognizes schools that provide extra support for children of military families.
Okaloosa County has the highest percentage of military child enrollment of any school district in the state.
Thirty-five (35) of the one hundred-fourteen (114) schools receiving the recognition were from right here in Okaloosa County.
Additionally, the Department of Education (DOE) will work with Okaloosa, Santa Rosa, Escambia, and Walton counties to create a first-of-its-kind teacher leadership program at Purple Star schools to both help veterans earn their teaching certification and help other teachers learn how to best serve military families. This program will allow Purple Star schools to fill teaching positions and help qualified teachers receive their certification more quickly.
"Purple Star schools have the tools and knowledgeable faculty needed to help children of military families succeed regardless of the obstacles they face," said Governor Ron DeSantis. "We also recognize that no one can better relate to these children than those who have served, which is why we are encouraging our veterans to teach at these schools and across the state." 
Purple Star campuses must meet certain requirements designed to support the unique needs of military children and their families as they transition into a new school and navigate a new community. Those requirements include: 
Designating a faculty member as the military liaison to directly support families;
Updating the school website with resources for military students and families;
Offering a student-led transition program to assist military students in acclimating into a school;
Expanding staff professional development training opportunities on issues relating to military students; and
Reserving controlled, open enrollment seats for military-connected students to utilize to ensure school choice opportunities are available to them, regardless of the time of year their military transfer takes place.
The Purple Star teacher leadership program builds on legislation signed earlier this year to allow veterans with four years of military experience and an associate's degree to obtain a 5-year temporary teaching certificate while they work towards earning a bachelor's degree. 
Through the program, schools in Okaloosa, Santa Rosa, Escambia, and Walton counties will actively recruit veterans to become teachers and then help them earn their certification directly from the school, without having to experience any delays from DOE.
Superintendent Marcus Chambers said the district began tracking the Purple Star program when it was first proposed during the 2021 legislative session.
"Our own Representative, Pat Maney, was key in bringing The Purple Star program to Florida, and we are excited to see our schools recognized for the great work they are doing to support our military children," he said.
Chambers continued, "Our schools have programs in place to make students comfortable and to make the transition from a school in another state or even another country less stressful. I could not be more proud of our teachers, staff, and administrators for earning this distinction. Their commitment and dedication to our military students, as well as all of our students, is making a difference. We are proud in Okaloosa to support our military students as their parents support and defend our nation!"
OK, that's all I have for you this morning! I hope you have a great Friday!
p.s. What did you think of this morning's newsletter? Hit the reply button and let me know!
Published with ♥ by Get The Coast.
Did someone forward you this email? Subscribe here.
124 Eglin Parkway SE Fort Walton Beach, FL 32548