November 21, 2022
|
Reading time:
10 mins
TOGETHER WITH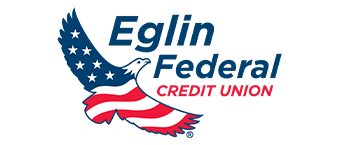 Good morning!
The Fort Walton Beach Chick-fil-A is reopening this Monday morning after being closed for just over 2 weeks.
The best Chick-fil-A in the nation closed on Saturday, November 5, to undergo an extensive remodel to make the drive-thru even better.
Construction crews worked three shifts, 24/7 for 14-15 days to get them back open to the community.
Welcome back, CFA!
POLITICS
SCOOP: David Schmidt has joined the 2024 Okaloosa School Board race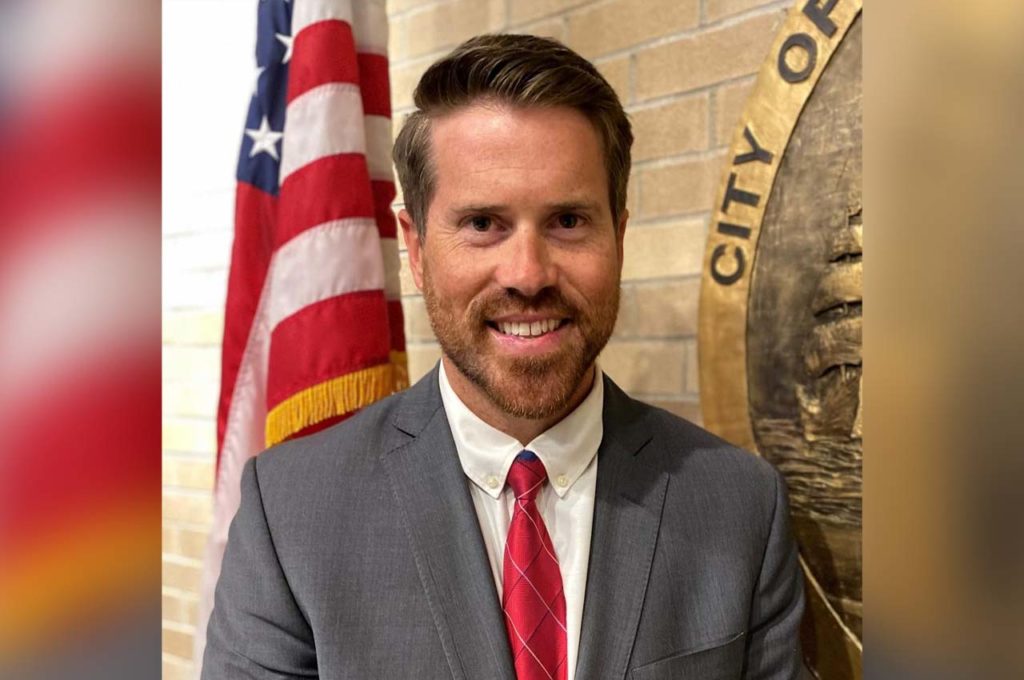 Following last week's announcement from Parker Destin, current Fort Walton Beach City Councilman David Schmidt has entered the 2024 Okaloosa County School Board race as a candidate.
Schmidt, who is in his second term as a Fort Walton Beach City Councilmember, will term out in March 2025.
Raised in the community he now raises his 5 kids in with his wife Shannon, Schmidt says he wants to be a part of shaping the current and future of the Okaloosa County School system.
"I want to continue to improve the access and opportunities to increase our technical skills for all students so our industries and community will have more skilled labor," said Schmidt.
Schmidt began his career in education when he landed his first teaching job at Fort Walton Beach High School in 2006. He has been in educational leadership for the last 7 years, and is currently the Principal at the Okaloosa Academy Charter School in Fort Walton Beach.
"I want to be a part of developing what the students, staff and families need to be the greatest school district in the Country," added Schmidt.
Both Schmidt and Destin have pre-filed and will run against each other in the 2024 election.
SPONSORED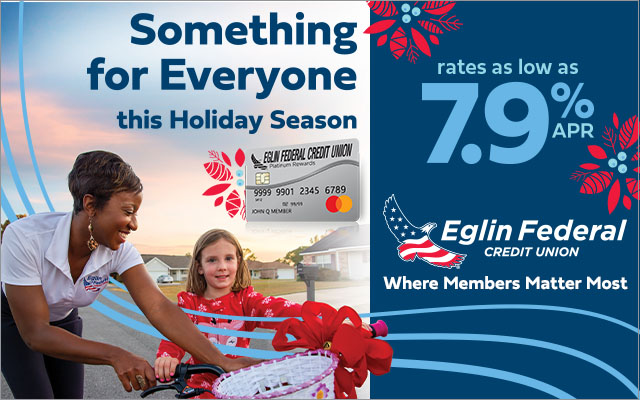 Something for everyone this Holiday Season!
Enjoy all the benefits and features that come with Eglin Federal Credit Union's lowest rate credit card.
A MESSAGE FROM STEP ONE
Step One Automotive Group selects two Hometown Charities for 2022 Subaru Share the Love® Event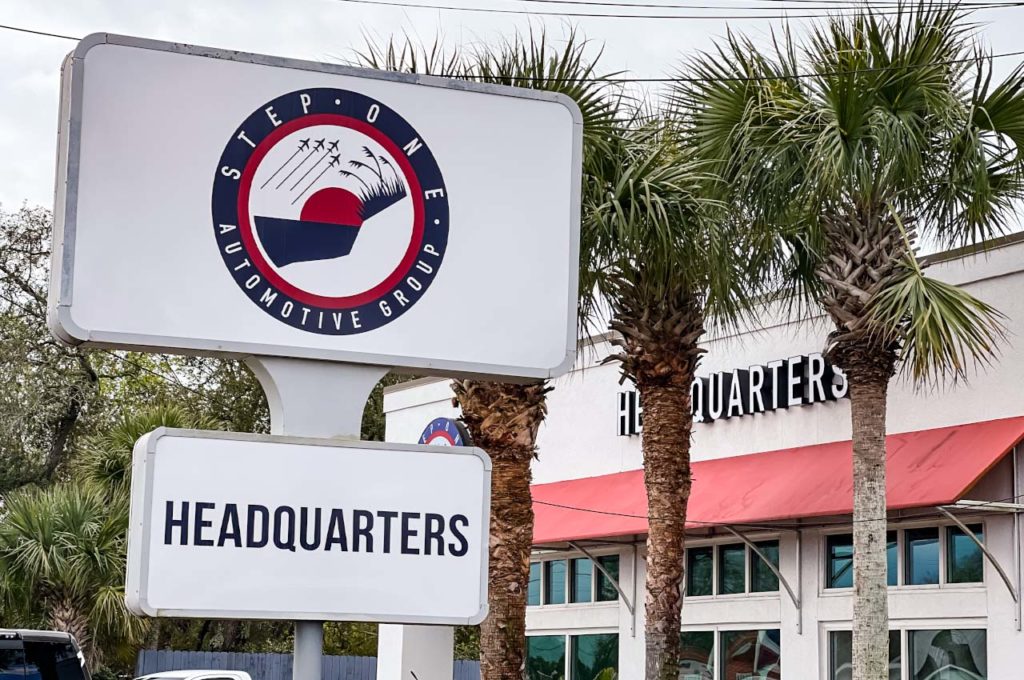 Last week, Step One Automotive Group and Subaru Fort Walton Beach announced two hometown charities for the 2022 Subaru Share the Love® Event. 
Okaloosa Sheriff's Star Charity
Healing Hoof Steps
"We are so excited to be able to include two such wonderful charities in Share the Love this year," Sarah Cagle, Store Director, Subaru Fort Walton Beach. "We are proud to call them partners and help support all the good works they do."
From November 17, 2022, to January 3, 2023, anyone who buys or leases a new Subaru can select OCSO Sheriff's Star Charity, Healing Hoofsteps, or one of four national charities to receive a $250 donation from Subaru of America, Inc. 
The OCSO Star Charity was founded by members of the Sheriff's Office to help fellow employees in need. The OCSO Charity provides financial support and labor assistance to OCSO employees and other charities during time of crisis or several financial burden due to unexpected catastrophes.
Healing Hoof Steps provides equine assisted mental health counseling & therapeutic riding services. 
Each year through the Subaru Share the Love Event, Subaru supports the charities that touch the lives of their community. The 2022 Subaru Share the Love Event will include the following four national charities, in addition to Step One Automotive Group's chosen local charities:
The ASPCA® (American Society for the Prevention of Cruelty to Animals®)
Make-A-Wish®
Meals on Wheels America
National Park Foundation
For more information on the 15th annual Subaru Share the Love Event, please visit www.subaru.com/share.
TRAFFIC
Okaloosa and Walton County Traffic Advisory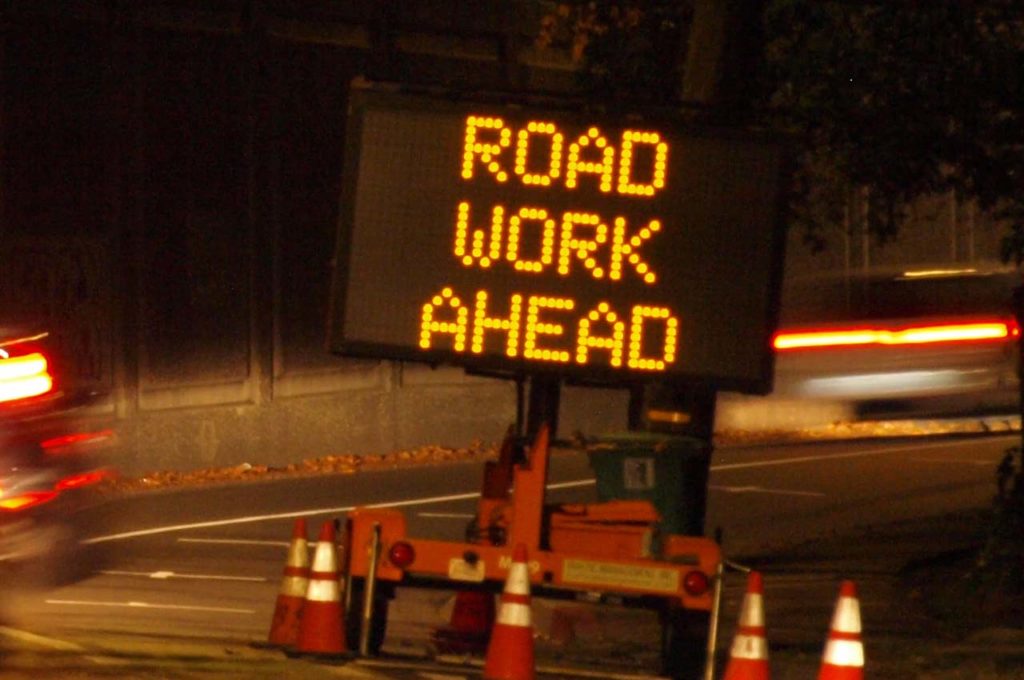 Drivers will encounter traffic disruptions on the following state roads in Okaloosa and Walton counties as crews perform construction and maintenance activities.
In preparation for the Thanksgiving Day holiday weekend, FDOT has announced that there will be no lane closures or other activities that impede traffic on major state roads beginning at 7 a.m. Wednesday, Nov. 23 and ending at 12 a.m. Tuesday, Nov. 28.
Okaloosa County:
State Road (S.R.) 20 (John Sims Parkway) Resurfacing Project – Drivers will encounter intermittent east and westbound lane closures on S.R. 20, from Edge Avenue to west of the Rocky Bayou Bridge, Sunday, Nov. 20 through Wednesday, Nov. 23, between 9 p.m. and 6 a.m. These closures are required for milling and paving operations, median widening, and sidewalk construction.
Brooks Bridge Replacement Project – Drivers may experience the following traffic impacts Sunday, Nov. 20 through Wednesday, Nov. 23 from 9 p.m. to 5:30 a.m. as crews perform geotechnical investigations and utility work: 

U.S. 98 east and westbound alternating and intermittent lane closures between Perry Avenue and Pier Road.  
Santa Rosa Boulevard east and westbound alternating lane closures from east of Amberjack Drive to Ross Marler Park.  
Intermittent shoulder closures on Brooks Street, between Perry Avenue and Florida Blanca Place, and on Business Access Road.
Walton County:
U.S. 98 Widening from Mack Bayou Road to County Road (C.R.) 30A – From Sunday, Nov. 20 through Wednesday, Nov. 23, drivers may encounter intermittent east and westbound single-lane closures on U.S. 98, from Mack Bayou Road to C.R. 30A, during the overnight hours of 7:30 p.m. and 5:30 a.m. These closures are required for layout of the new shift configuration. 
U.S. 98 Resurfacing Project from Village Road to East of U.S. 331 – Sunday, Nov. 20 through 6 a.m. Wednesday, Nov. 23 drivers may encounter intermittent closures on the U.S. 98 east and westbound outside shoulders to construct a new westbound right turn lane to access Don Bishop Road, and to widen existing turn lanes between Village Road and U.S. 331, and for sidewalk construction.
All activities are weather-dependent and may be delayed or rescheduled in the event of inclement weather. Drivers are reminded to use caution, especially at night, when traveling through a work zone and to watch for construction workers and equipment entering and exiting the roadway.
TRIBUTE
Iconic local developer, Bob Bonezzi, has passed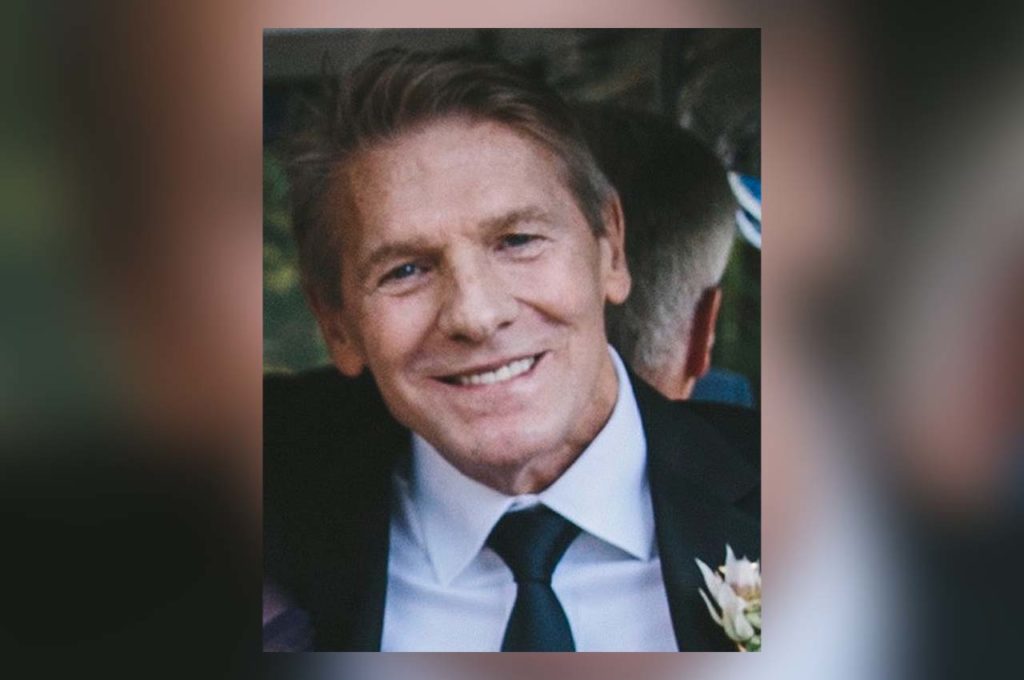 On November 17, 2022, Robert "Bob" Bonezzi of Destin passed away at the age of 71.
Born in Cleveland, Ohio, Bonezzi was an accomplished developer and passionate restaurateur who created some of the most iconic establishments in the community including The Back Porch, The Crab Trap, Surf Hut, and The Boardwalk. 
His vision was to serve the every-day person quality foods at a fair price. 
In his lifetime, he fed hundreds of thousands of people fresh, local seafood in an atmosphere where they could feel comfortable.    
Having been in the area for over 45 years, Bonezzi had a passion for making the Gulf Coast a leading destination where vacationing and local families could experience the beach through widespread public access. He was the driving force in developing government-business partnerships that allowed public parks and beach access points to be managed by private industry.
This is why you have The Boardwalk at Newman C. Brackin Park on Okaloosa Island.
This partnership provides lease revenues to the county at roughly $250,000 per year on each of the popular beach properties.
In September 2020, the newly installed eight snorkel reef sites offshore Destin and Okaloosa Island beaches were named after Mr. Bonezzi due to his contribution to the community and environment. Throughout his time in Okaloosa County, he was an advocate for the community and made protecting the environment a top priority. 
The Okaloosa Board of County Commissioners unanimously voted to name the collection of reefs the "Robert Bonezzi Snorkel Reef Complex."
"Our marine environment has always been the core and common thread of our community and preservation will always need to be a priority," Bonezzi told Get The Coast in 2020. "These reefs will help our ecosystem thrive and allow families to explore the water for many years to come. Having this legacy for my children, grandchildren, and our community is very honorable and humbling."
Additionally, Mr. Bonezzi served on the Board of Directors for the Destin Fishing Fleet and the Triumph Gulf Coast Corporation. 
Memorial services will be held on Tuesday, November 22nd, at the Destin United Methodist Church on Beach Drive. Visitation starts at 1 pm and the service begins at 2 pm.  
Afterward, there will be a celebration of his life at the Crab Trap in Destin where friends and family are welcome to join.  In lieu of flowers, please consider a donation to the Ascension Sacred Heart Foundation.
OK, that's all I have for you this morning! I hope you have a great Monday!
p.s. What did you think of this morning's newsletter? Hit the reply button and let me know!
Published with ♥ by Get The Coast.
Did someone forward you this email? Subscribe here.
124 Eglin Parkway SE Fort Walton Beach, FL 32548