TOGETHER WITH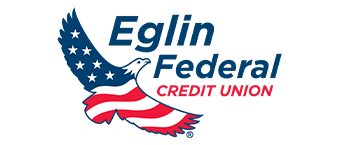 Good morning!
Remember last week when I reported on Step One Automotive donating to Cumulus Media's cause to raise money for St. Jude Children's Research Hospital?
Well, 99ROCK raised $33,927!
Since its inception in 2018, 99ROCK's St. Jude Rocks Radiothon has raised nearly $120,000 for St. Jude Children's Research Hospital.
🙌
DEFUNIAK
Main Street DeFuniak Springs launches Black History Month banner program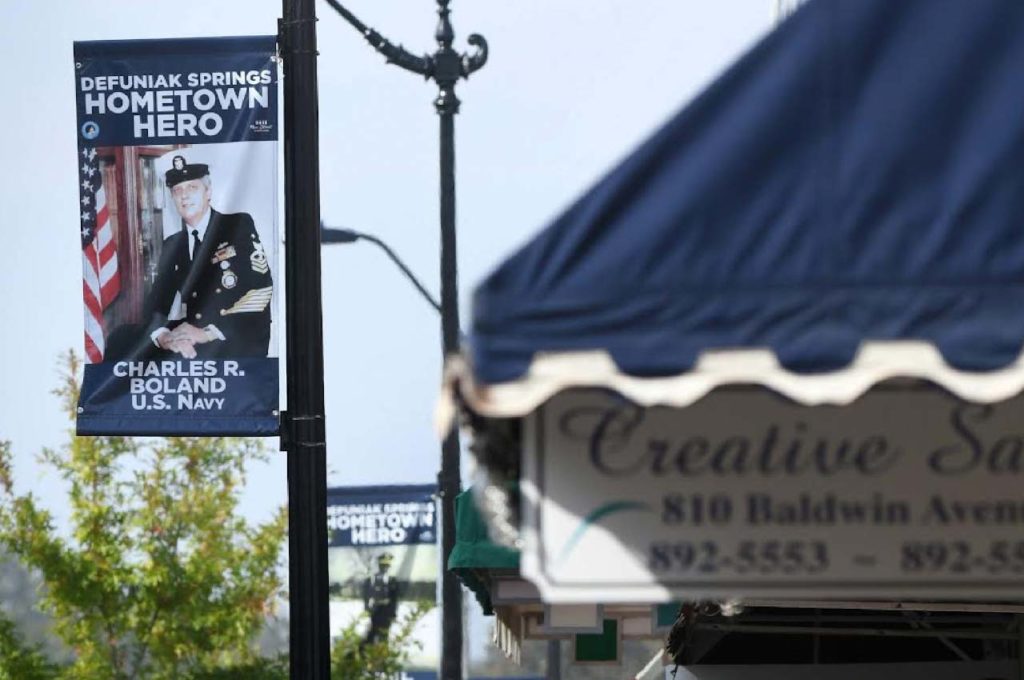 Main Street DeFuniak Springs, in partnership with the City of DeFuniak Springs, announced last week their 2022 Black History Month Banner Program.
During the month of February, personalized banners featuring prominent African American individuals who have impacted the City of DeFuniak Springs will be displayed on Baldwin Avenue.
The application, available online, reads,
"From honoring the past to inspiring the future, the mission of the Main Street's Black History Month Banner Program is to connect all citizens with knowledge and reflection on the varied accomplishments of our African American community."
To qualify for the Black History Month Banner Program, the following criteria must be met:
Individual must be a visionary and/or dedicated leader that has made a significant contribution in the African American community through their profession or participation in the City of DeFuniak Springs.
A biography of the nominee which could include birth date and location, educational background, and a summary of their life history.
Description of the nominee's work in social justice and/ or civic accomplishment.
Example(s) of instances when the nominee has been a defining force in this area.
Challenges that the nominee has overcome to work in the field of social justice and/or civic accomplishment or acted as an instrument for social justice and/or civic accomplishment.
List any related awards or recommendations that the nominee has received.
4X6″photo or high-resolution digital image resolution of 300 dpi or higher.
Application and nomination letter must be submitted no later than 4:00 p.m. January 14, 2022.
"We saw such great feedback from our Veteran's Banner Program, and we want to continue recognizing those individuals in our community who have made an impact," said Chelsea Blaich, Main Street DeFuniak Springs Executive Director.
Up to 20 honorees will be displayed on the ten lamp posts between S. 5th St. and S. 10th St. along Baldwin Avenue in Downtown DeFuniak Springs during the month of February.
SPONSORED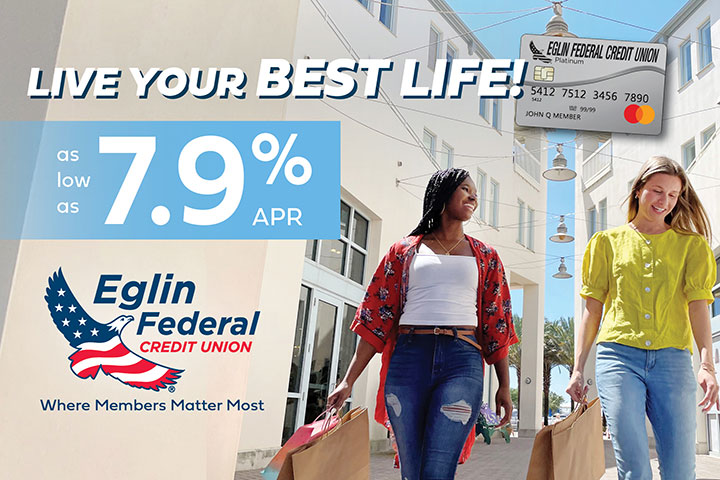 FOR THE KIDS
300 toys raised for NWFL Guardian ad Litem Foundation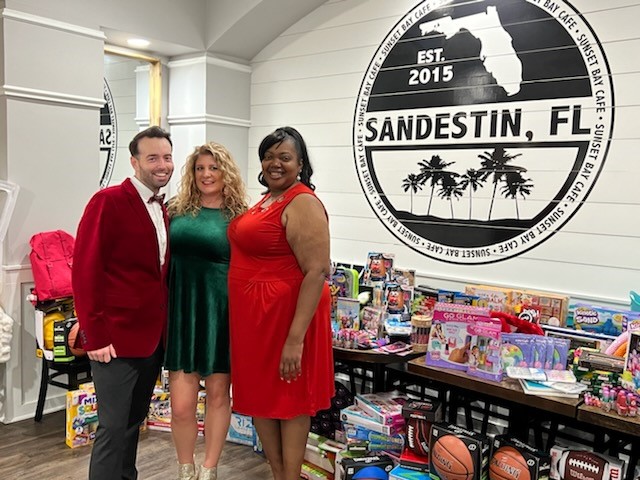 The Florida Public Relations Association's NWFL Chapter hosted a Mingle & Jingle Holiday Mixer in Miramar Beach last Thursday where they collected over 300 toys and gifts benefitting Northwest Florida Guardian ad Litem Foundation. 
The non-profit organization provides for abused, abandoned, and neglected children throughout Northwest Florida and supports the volunteer advocates in the Northwest Florida Guardian ad Litem program.
Additionally, the inaugural Mingle & Jingle Holiday Mixer raised more than $4,000 for future professional development opportunities and scholarships throughout 2022.
Raising these funds allows the NFL Coast Chapter to provide networking luncheons and future events for individuals in the marketing and public relations field.
"It is a wonderful feeling to witness two years' worth of work come together for such an amazing event," said Jenni Brunson, Chapter President. "This is the result of the hard work of the men and women of our chapter's board of directors. The attendees, donors, and sponsors exceeded our expectations and we couldn't be happier with the outcome!"
THE BOARDWALK
New Year's Eve is next Friday 😱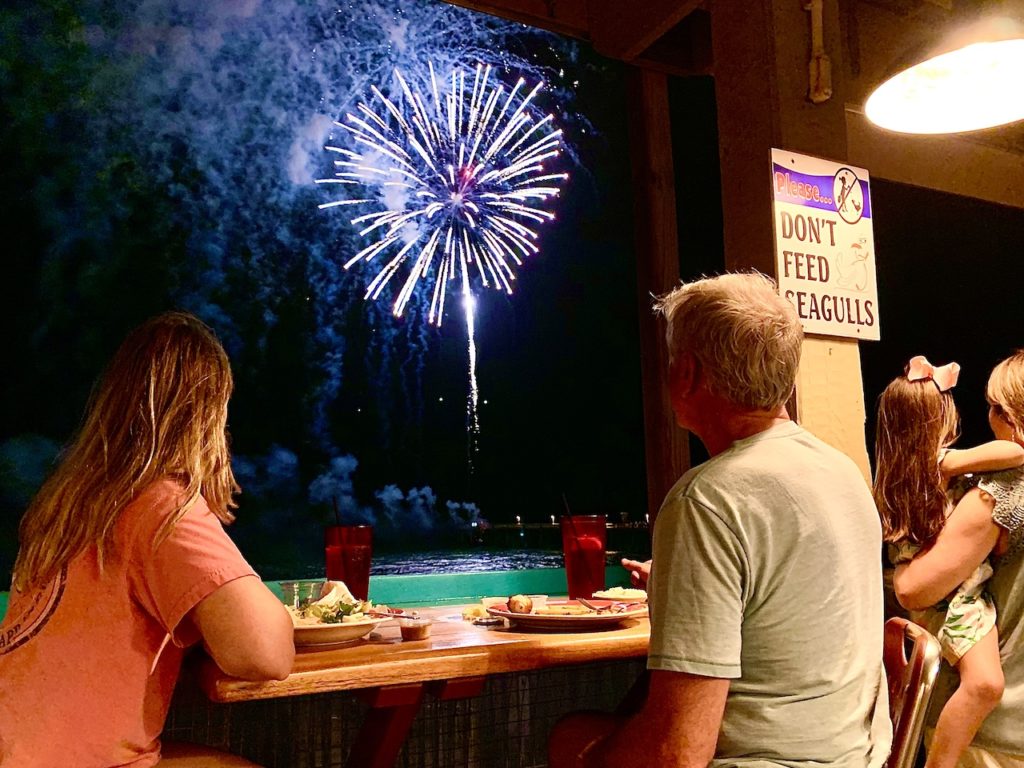 Need a place to celebrate but still be in bed at a decent time? Look no further than The Boardwalk on Okaloosa Island.
The Boardwalk is sponsoring a special New Year's Eve Fireworks Show at 8pm from the Okaloosa Island Pier.
Pro-tip: Get there early for dinner at Rockin' Tacos, The Crab Trap, or Floyd's Shrimp House to lock in front row waterfront views.
The restaurants will feature dinner specials and a faux countdown to 8pm, complete with obligatory NYE hats, headbands, and noisemakers. All to ensure an early bedtime for the kids so mom and dad can celebrate the evening as they please (aka finally finishing the season finale of Yellowstone).
Check out theboardwalkoi.com/fireworks for more.
DESTIN
Drive Sober or Get Pulled Over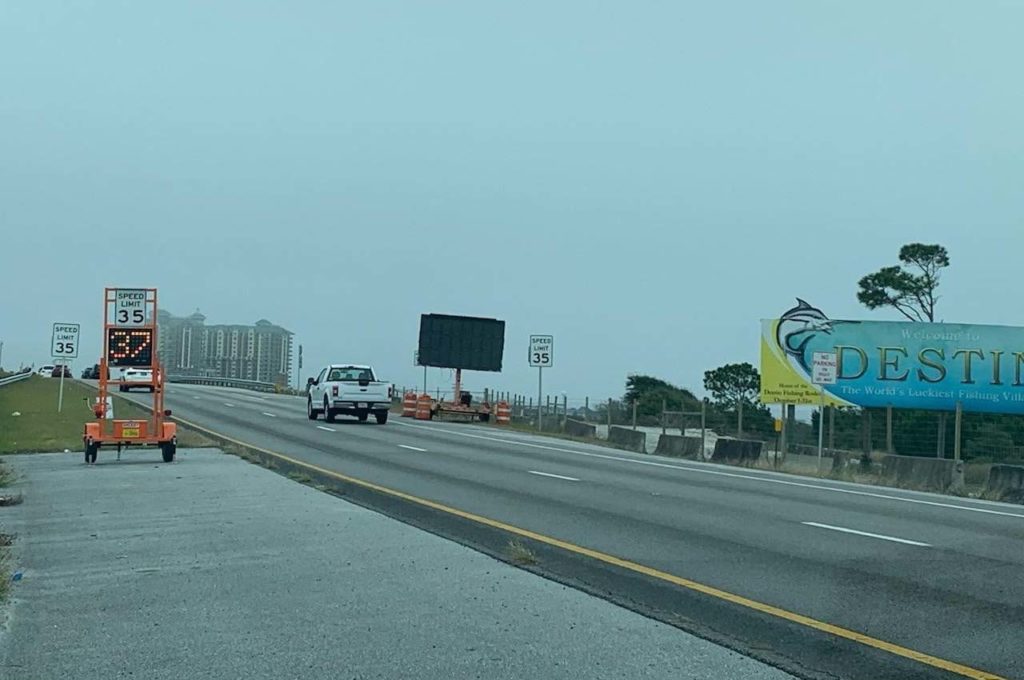 This past Friday kicked off the Drive Sober or Get Pulled Over National Enforcement Mobilization Campaign that will run through January 1st, according to the City of Destin.
Motorists approaching Destin will see a new traffic trailer at the foot of the Marler Bridge alerting them of their speed.
"We encourage all motorists traveling through Destin to slow down and DO NOT drink and drive," wrote the city in a press release.
The Okaloosa County Sheriff's Office will be conducting saturation patrols and have an increased focus on DUI enforcement.
"We want everyone to enjoy the holidays safely and spend money on gifts, not tickets," said Catherine Card, Public Information Manager for the City of Destin.
HURLBURT
About that plane under a bridge…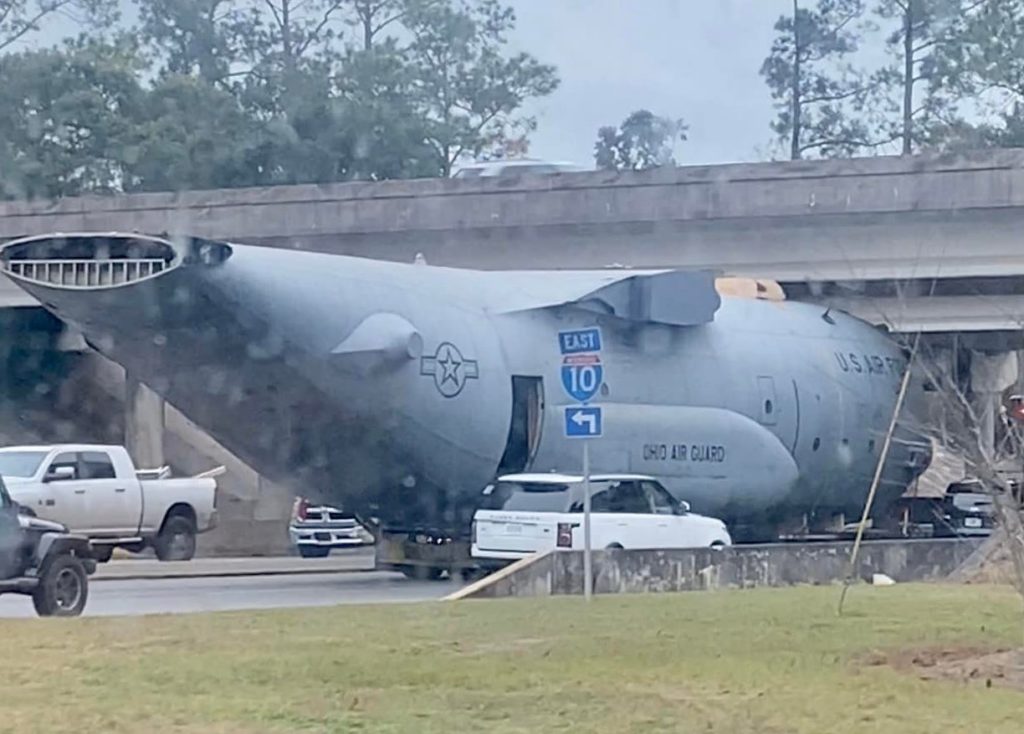 On Friday, the above image went viral on Facebook. Taking a quick look at it, you'd think the plane was stuck under the bridge. However, the C-130 fuselage was not stuck (AT ALL) and will be used for training at Hurlburt.
First, a little background: The contract and the delivery process involved a good deal of planning and coordination with multiple local and state organizations, according to Team Hurlburt.
The contractor who delivered the fuselage coordinated the movement with FDOT on an approved route, and the Florida Highway Patrol oversaw the safe delivery of this new important tool.
Finally, a team at Hurlburt was waiting to receive the fuselage and move it to its new home on base.
According to WEAR-TV, the Florida Highway Patrol reported the fuselage was carefully positioned to a lower portion of the road for proper clearance and continued toward Hurlburt.
As you can imagine, this did create a delay for motorists heading east on Highway 98 as the plane arrived at Hurlburt around 5pm.
OK, that's all I have for you this morning! I hope you have a great Tuesday.
p.s. What did you think of this morning's newsletter? Hit the reply button and let me know!
Published with ♥ by Get The Coast.
Did someone forward you this email? Subscribe here.
124 Eglin Parkway SE Fort Walton Beach, FL 32548