TOGETHER WITH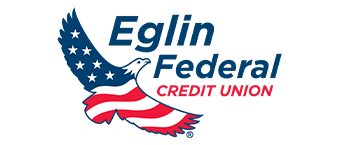 Good morning!
Last Friday, the Fort Walton Beach Police Department held their "Winter Wonderland" toy drive at the Chester Pruitt park. They collected 734 toys during the event that were then dropped off at the Toys for Tots collection center. They also provided $652 which was donated at the event.
WINNER WINNER
Holiday Outdoor Decorating Contest Winners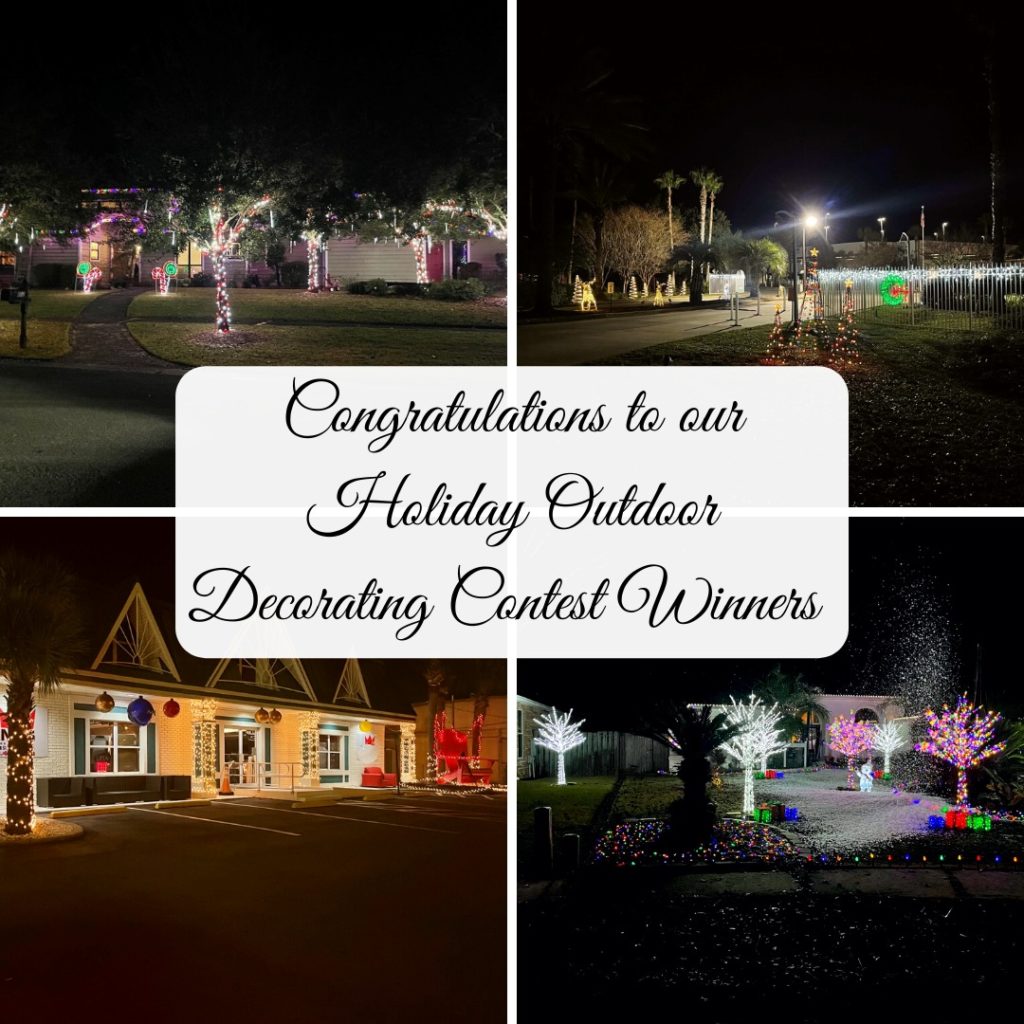 The City of Destin announced the winners of this year's Holiday Outdoor Decorating Contest.
"The contest proved to be difficult to judge as many Destin homes, businesses and organizations did a fantastic job showing their Holiday spirit through decorations," said Catherine Card, Public Information Manager for the City.
Information was provided to the judges who canvassed Destin with the challenging task of picking the best-of-the-best.
Best Decorated Business: King's Furniture & Mattress, 737 Harbor Boulevard
Best Overall Holiday: David Stowe, Burning Tree Drive
Best Decorated Home: The Morgan Family, Dawn Lane
Best Decorated Organization: The Palms of Destin, 4201 Indian Bayou Trail
The winners will be recognized by Mayor Gary Jarvis and the Destin City Council at the January 3rd council meeting. Each winner will receive a plaque commemorating the contest.
Top Row: The Morgan Family (L) and The Palms of Destin
Bottom Row: King's Furniture & Mattress (L) and Stowe Residence
SPONSORED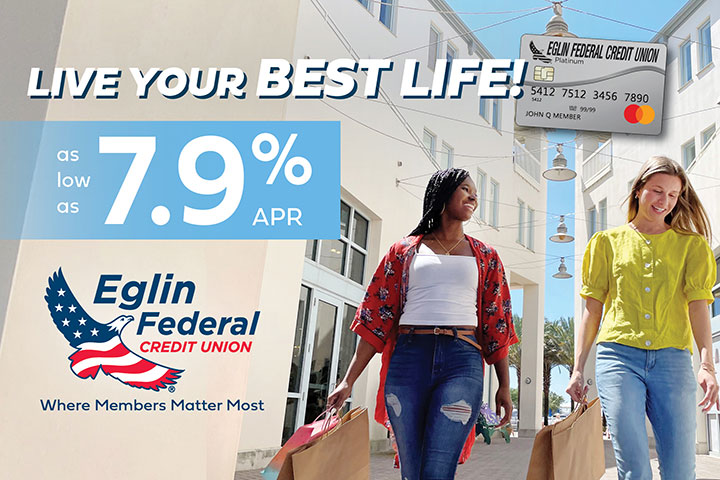 COVID
Update on Monoclonal Antibody Therapy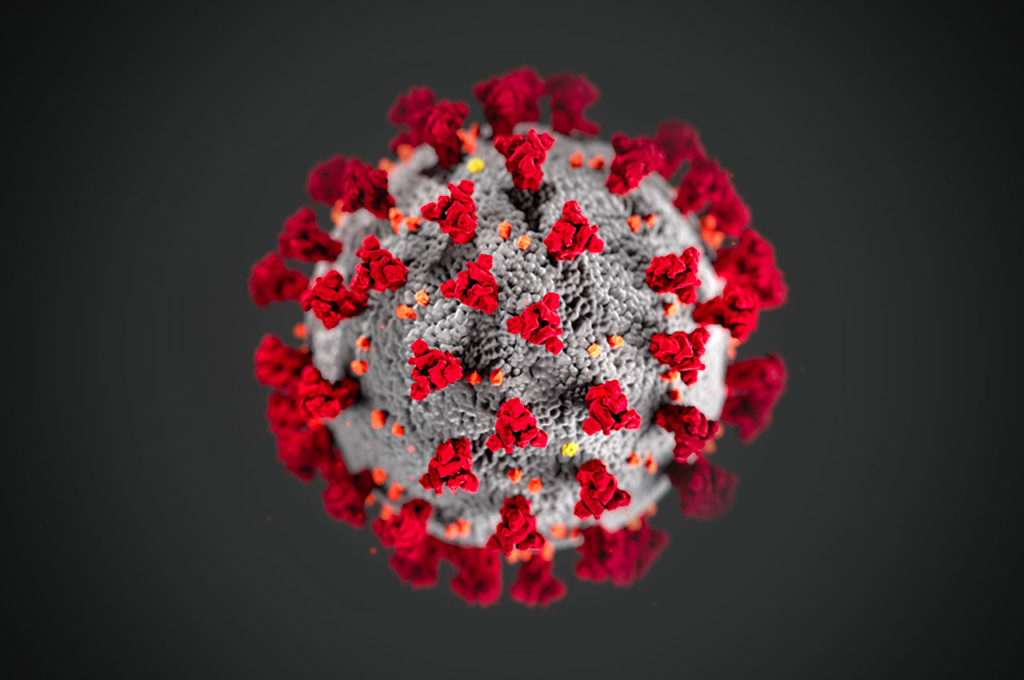 Last week, I reported that the state-run monoclonal antibody site at the NWFL Fairgrounds would be shutting down on December 18th at 5 p.m.
We now know that the treatment site will stay open until December 31, 2021.
"Monoclonal antibody treatments can prevent severe illness, hospitalization and death in high-risk patients who have contracted or been exposed to COVID-19," wrote the Florida COVID-19 Response team.
For more information about monoclonal antibody therapy or to locate providers of the treatment, click here.
GIVING BACK
Bit-Wizards purchased every item on the Christmas 'wish list' for these 16 children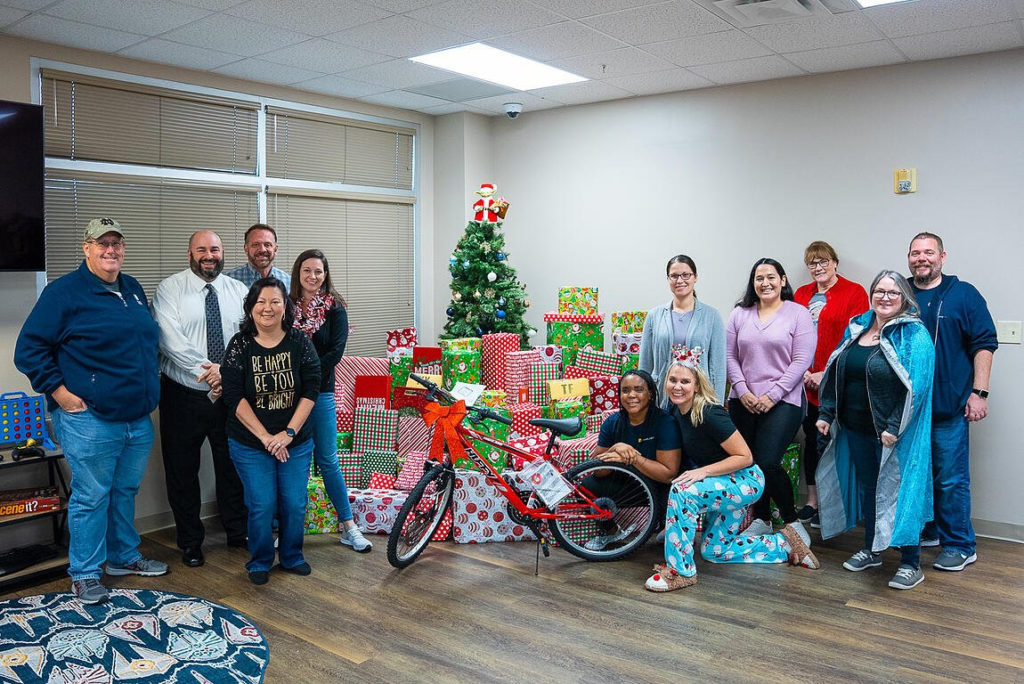 Several years ago, the team at Bit-Wizards decided that in lieu of client gifts and holiday cards, the company would donate to families in need.
For 2021, the Wizards determined that this year's recipients would be the 16 children residing at Fresh Start For Children & Families. Each child at Fresh Start was encouraged to write their "Wish List".
Fresh Start's mission is to share love and compassion through a comprehensive educational, vocational, and economic housing program to help homeless families achieve self-sufficiency.
This was the second year in a row that Bit-Wizards stepped up for the Fresh Start Children. Last year, they purchased the entire wish list for the 36 kids at Fresh Start.
"The best part of my job is witnessing first-hand the generosity and caring within our community, and Bit-Wizards is a leader in that field as well as IT services," said Donna Tashik, Executive Director at Fresh Start. "Thanks to these wonderful Wizards, these children who have witnessed things a child should never have to, get to be normal, get to be spoiled, get to be a KID. I can never thank the Bit-Wizards team enough for that."
Every item requested (and more!) was purchased and wrapped with holiday cheer by the staff at Bit-Wizards. This year's donation is made possible by Bit-Wizards' newly formed, Be the Magic Foundation.
The missions supported by the Be the Magic Foundation will encompass:
Youth Development
Adults & Children with Special Needs
Animal Welfare
Community Development.
"The Bit-Wizards' Be The Magic Foundation philosophy is not just about writing a check, it is about making a difference," said Caroline McCoy, Be the Magic Foundation Board Member. "When we received pictures of the children at Fresh Start opening their gifts from Bit-Wizards in 2020, we were overcome with joy knowing that the gifts our Wizards took time to pick out and wrap as a team were things that the children specifically asked for."
According to McCoy, upon seeing those pictures, the Wizards knew they would do it again.
"I am blessed to be part of a company and foundation that gets more joy out of giving joy to others," she continued.
"My Mother, Mary Mayfield, who passed in 1995 from Cancer, was a Director at Catholic Charities and dedicated her life to helping others. She passed that ethic to me," said Vince Mayfield, CEO, Bit-Wizards. "The gospel of Luke says: From everyone to whom much has been given, much will be required; and from the one to whom much has been entrusted, even more, will be demanded. Philanthropy and giving back is a core ethos Louis and I have lived by since starting Bit-Wizards in 2000."
Over their 20 years in business, Bit-Wizards has given back to the Northwest Florida community through monetary, service based, and volunteer efforts amounting to over $1.6 million dollars in community support.
HEALTH
Twin Cities Hospital in Niceville names new CEO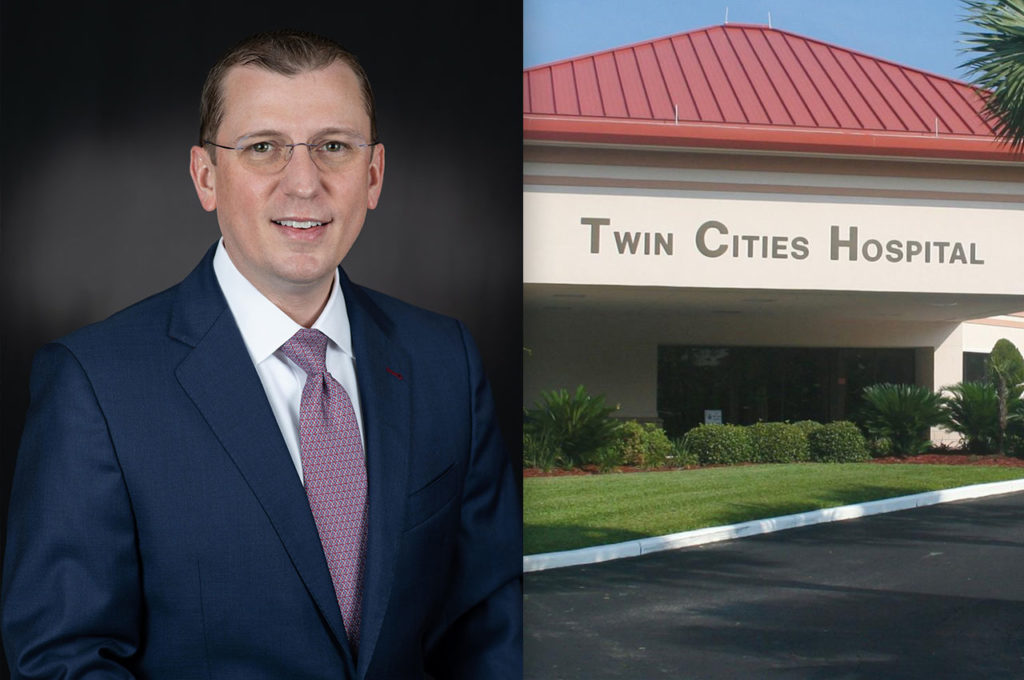 HCA Healthcare North Florida Division announced the appointment of Todd Jackson as Chief Executive Officer of Twin Cities Hospital effective December 17, 2021.
In his new role, Jackson will oversee the 65-bed hospital, which has served the communities of Northwest Florida for more than 40 years.
Jackson has more than 15 years of healthcare leadership experience within the HCA Healthcare system. Jackson will assume leadership from Dave Whalen, a 35-year veteran of HCA Healthcare, who has been Chief Executive Officer of Twin Cities Hospital since 1987.
Jackson most recently served as Chief Operating Officer of Fort Walton Beach Medical Center and Twin Cities Hospital, overseeing operations for both health systems in Northwest Florida.
According to HCA Healthcare, during Jackson's tenure at Fort Walton Beach Medical Center, he oversaw $145 million in capital projects, including the expansion of the hospital's main campus, and the construction of the new freestanding ER's in Destin and Navarre.
Jackson was also responsible for expanding Fort Walton Beach Medical Center's cardiac program, and secured new technology for a state-of-the-art Lung Nodule program.
Prior to his tenure at Fort Walton Beach Medical Center, Jackson was the Chief Operating Officer at East Houston Regional Medical Center in Houston, TX, a 131-licensed bed acute care facility and was the Associate Chief Operating Officer at TriStar Skyline Medical Center in Nashville, TN.
"I am honored and excited to become the new CEO at Twin Cities Hospital," said Todd Jackson, incoming Chief Executive Officer, Twin Cities Hospital. "Dave and his team have made great strides building strong community relationships and the hospital is consistently recognized as a top general hospital for excellence in quality care and patient safety and I am honored to be carrying on this mission. I look forward to leading the talented team at Twin Cities and continuing to develop strategic growth opportunities for the residents of Northwest Florida."
LAST MINUTE GIFT
A great last-minute gift idea for the kiddos (or grandkids)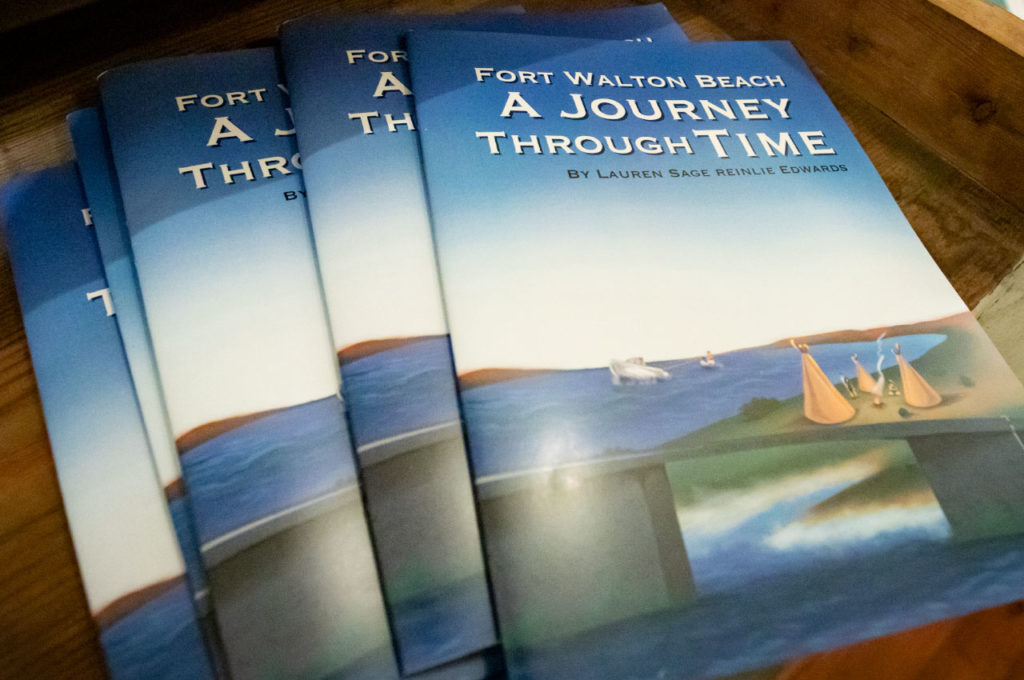 My kids have enjoyed this new local children's book on the history of Fort Walton Beach. Not only are the stories great, but it was all written and designed by locals!
The book is now on sale at the Greater Fort Walton Beach Chamber of Commerce location, with proceeds going toward the Chamber and One Hopeful Place.
📍34 Miracle Strip Pkwy SE, Fort Walton Beach, FL 32548
📱850-244-8191
💰$20.00
Stop by, give them a call…and tell them that Get The Coast sent you 🙂
OK, that's all I have for you this morning! I suspect that the news will slow down even more this week. However, I'll do my best to bring you the most timely news.
I hope you have a great Wednesday.
p.s. What did you think of this morning's newsletter? Hit the reply button and let me know!
Published with ♥ by Get The Coast.
Did someone forward you this email? Subscribe here.
124 Eglin Parkway SE Fort Walton Beach, FL 32548