December 29, 2022
|
Reading time:
10 mins
TOGETHER WITH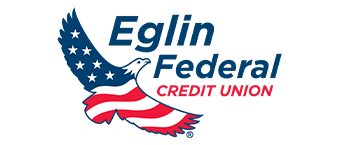 Good morning!
Okaloosa County is expected to experience widespread showers and storms on Friday and Saturday, with the potential for flooding due to heavy rain.
Okaloosa Public Safety Director Patrick Maddox says that while there is a low-end possibility of strong-to-severe storms, confidence in this forecast remains low. Coastal hazards, including sea fog, a high risk of rip currents, and building surf, are also expected due to persistent onshore flow.
"Localized flash flooding is possible (particularly in low-lying and urban areas) due to multiple rounds of heavy rain," he wrote in a briefing. "Generally expect 2-3 inches of rain with this event, but we could see higher totals where storms repeatedly move over the same locations."
The greatest risk for flooding is expected to be south of Highway 84, with the greatest chance of occurring on Friday afternoon and evening. The entire county is at risk for flooding, although there is some uncertainty about where the heaviest bands of rain will hit, says Maddox.
Beachgoers should be aware of the high risk of rip currents and building surf, which are expected to last from Thursday through Saturday.
EAT+DRINK
Harbor Docks to temporarily close for necessary improvements and renovations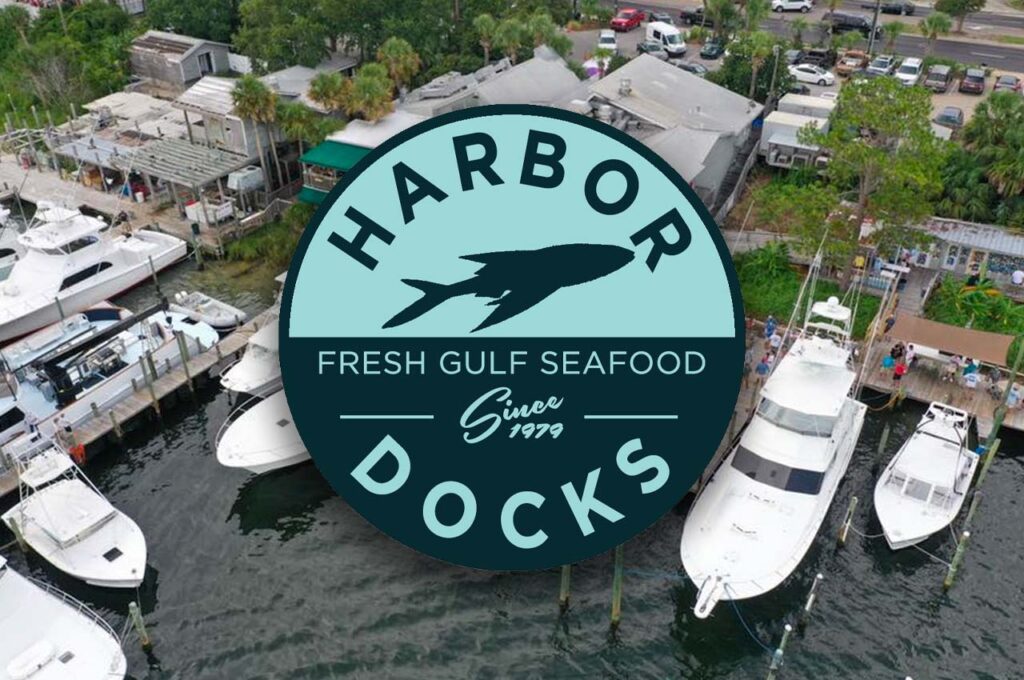 Destin, Florida's beloved Harbor Docks restaurant announced on Wednesday, December 28, that it will be temporarily closing its doors on January 2, 2023, in order to undergo necessary improvements and renovations.
January 1st will be their last day of operation for a few weeks.
"As much as we hate the thought of closing, sometimes it's necessary in order to give this old girl some love," wrote the restaurant on social media. "Starting on January 2nd, we will be closed for a few weeks while we install new hardwood floors, a new roof, and complete some general maintenance."
The restaurant assured customers that they will be working hard and fast to get back to normal operations as soon as possible.
"And don't worry, we will have huge pots of peas and greens on the 1st to ensure everyone has plenty of luck and prosperity in the new year," they wrote.
If customers are unable to visit the restaurant before the temporary closure, the Harbor Docks family wishes everyone a happy new year.
"We'll see you mid-late January," they wrote.
SPONSORED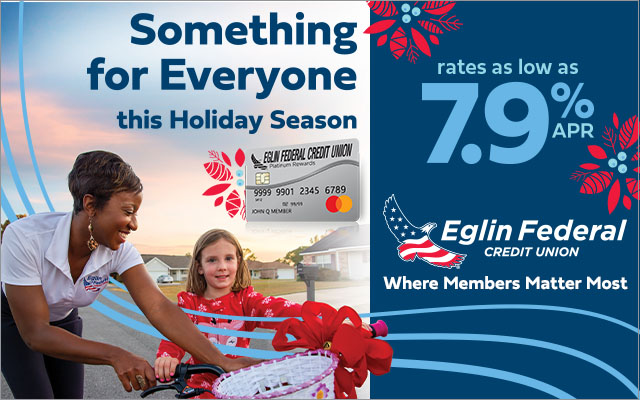 Something for everyone this Holiday Season!
Enjoy all the benefits and features that come with Eglin Federal Credit Union's lowest rate credit card.
POLITICS
Municipal elections are right around the corner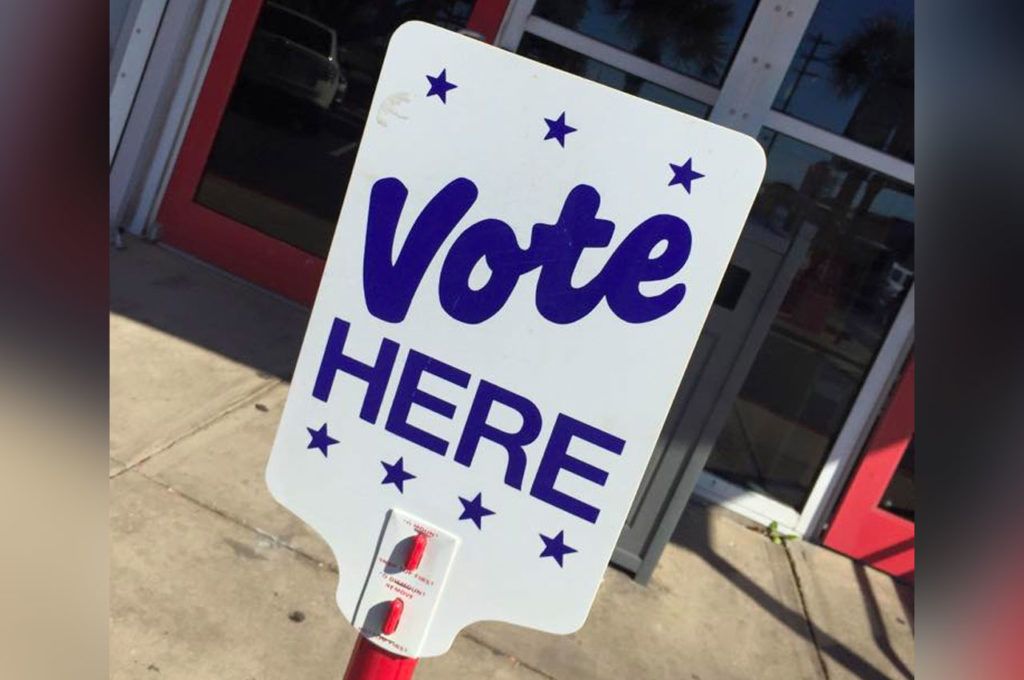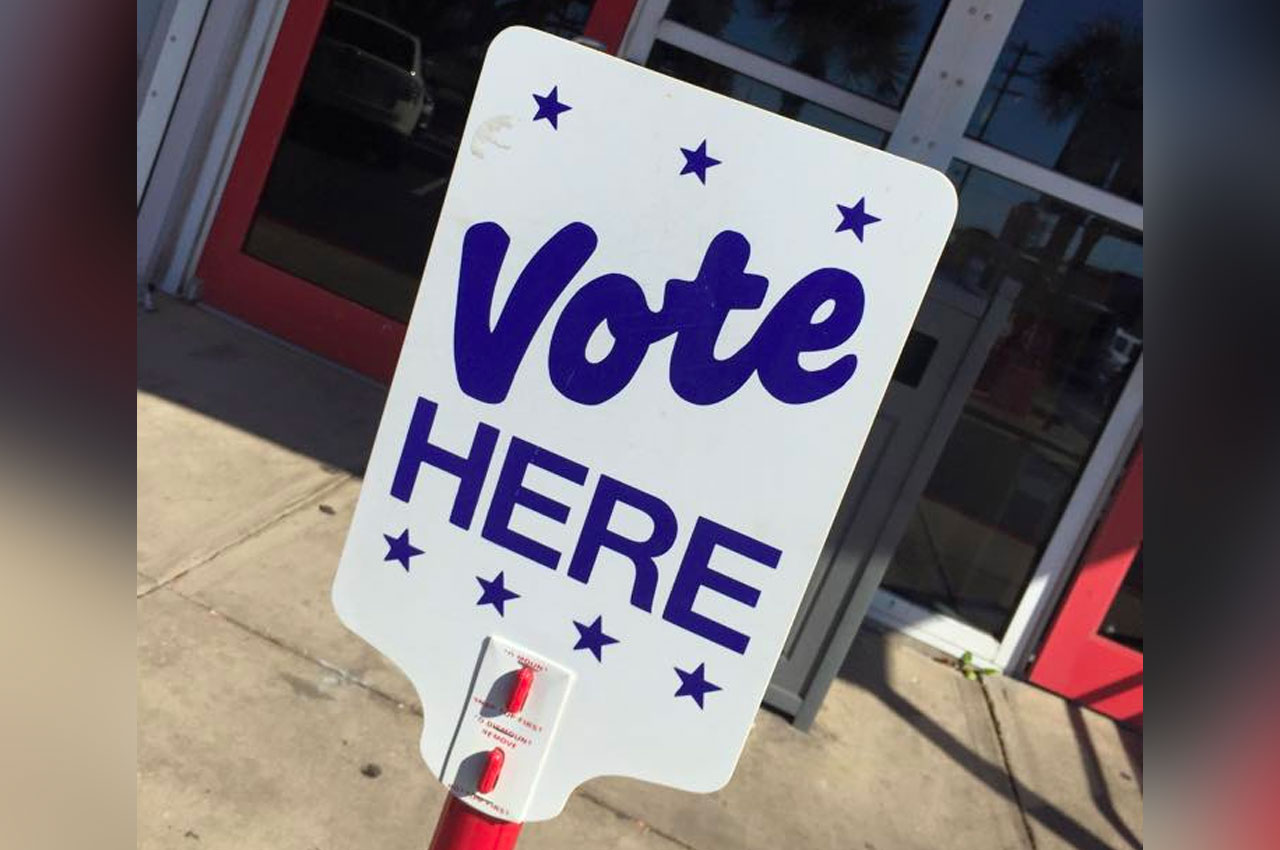 I know we don't want to think about local politics right now, but I couldn't send out one of my final newsletters of 2022 without some sort of info on the upcoming election in March.
The 2023 Municipal elections will be held on March 14, 2023. The qualifying period for the offices up for election during the 2023 Municipal elections will be noon January 2 – noon January 6, 2023.
However, the supervisor of elections office will be closed on January 2 in observation of the New Years Holiday. Normal business hours and qualifying will resume 8am, January 3. 
The following offices are up for election:
Fort Walton Beach City Council, Four (4) seats
Niceville City Council Group 1, 3, and 5
Shalimar Town Commissioner, Three (3) seats
Shalimar Mayor
Laurel Hill City Council, three (3) Seats
Here is a list of candidates who have prefiled for the 2023 Municipal Elections.  
Fort Walton Beach City Council:
Debra Riley
Jason Harwell
Kirby Locklear
M.G. Moran
Ryan Hartman
Nathan Kelley
Brandon Bishop
Gareth Stearns
Niceville City Council:
William Schaetzle – Seat 1
Cathy Alley – Seat 5
PUBLIC SAFETY
Okaloosa Sheriff Eric Aden speaks on tragic death of Corporal Ray Hamilton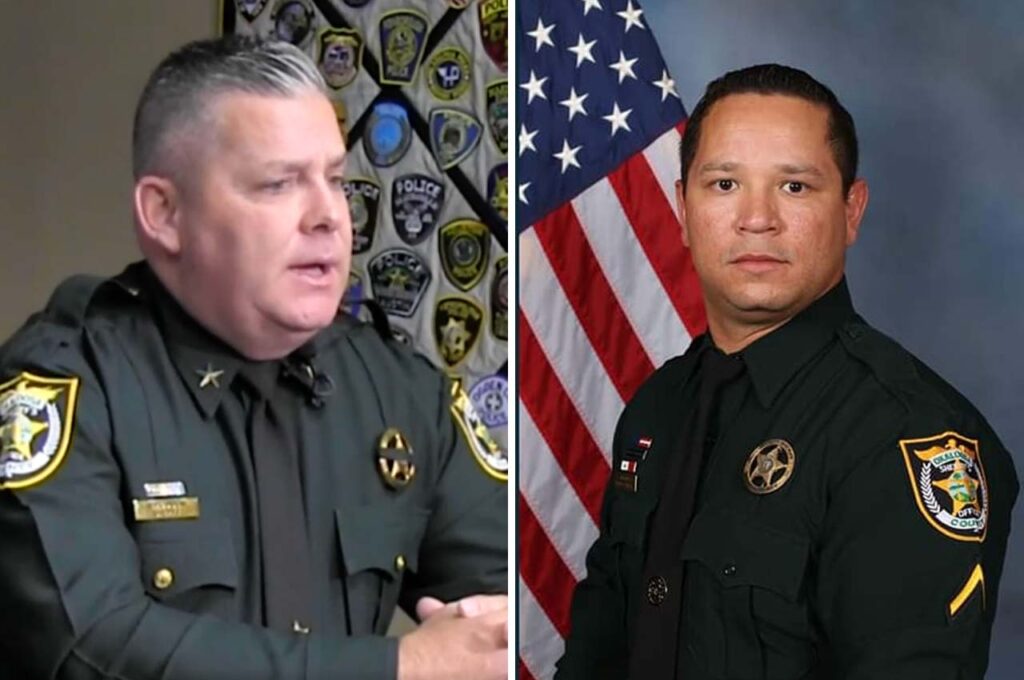 As previously reported, an Okaloosa County Sheriff's Office deputy lost his life on Saturday, December 24 when a domestic violence suspect opened fire on responding deputies from inside his residence.
When deputies arrived to the home in Fort Walton Beach, the subject barricaded himself inside the home and refused to cooperate with authorities. In response, the Sheriff's Office called in their Special Response Team, of which Corporal Ray Hamilton was a member.
Despite efforts by the crisis negotiation team to peacefully resolve the situation, the individual inside chose to use deadly force and shot Corporal Hamilton, according to Sheriff Aden. Hamilton was rushed to the hospital, but unfortunately succumbed to his injuries.
"We are just rocked to our core, heartbroken," said Aden this week during a press conference. "He was a proud member of this agency and a well loved member. He was probably the most popular field training officer we've ever had."
Aden continued by saying that in the short tenure that Hamilton had at the OCSO, he made a big impact. He also praised the strength of Corporal Hamilton's wife, saying she "is probably the strongest person I've ever met, and I garnered strength from her."
"Having to discuss this with her upon her arrival at the hospital is probably the toughest thing I've ever had to do. And she was just strong, very strong," he said.
The community has shown an outpouring of support for the Sheriff's Office and Corporal Hamilton's family, with calls coming in from across the country. Sheriff Aden said "the support that we get in this community is second to none. It truly is amazing"
Corporal Hamilton joined the OCSO in 2017, starting out as a part-time employee before becoming a full-timer and eventually a crime scene investigator. He quickly rose through the ranks and was promoted to corporal in November of this year, according to Aden.
In addition to his duties as a field training officer, Corporal Hamilton was also a member of the Special Response Team and had received two lifesaving awards. In 2019, he talked a woman off of a roof and saved her life, and in March of this year he performed CPR to save another person's life.
He was also recognized for his efforts on the D.U.I. Task Force, receiving the Excellence Award for his work.
Corporal Hamilton will be placed on OCSO's Memorial Wall and will be honored at the state level. "Christmas Eve and New Year's Eve will never be the same for us," he told reporters.
In conclusion, Sheriff Aden emphasized the importance of remembering Corporal Hamilton and honoring his service.
"Unfortunately, these things don't get easier, they get harder every time," said Aden. "To lose one to such a violent, senseless act is just unbearable to say the least. We'll go through the steps of trying to honor him the best we can."
CRIME
Fatal shooting in Crestview, husband charged with murder
On the morning of December 28, 2022, the Crestview Police Department received a call reporting that a shooting had taken place at a residence on Nun Drive.
When officers arrived on the scene, they found 31-year-old Rictaysha Barnum, a female victim, dead inside the home. Her husband, 30-year-old Camden Tyre Barnum, was detained and later transported to the Okaloosa County Jail, where he has been charged with murder.
According to the Crestview Police Department, the circumstances surrounding the shooting are still under investigation, but it appears to be related to domestic violence within the home.
The department says they are working with the Florida Department of Law Enforcement to process evidence and determine exactly what led to the tragic incident.
THINGS TO DO
Replica of Christopher Columbus' ship Pinta docks on Okaloosa Island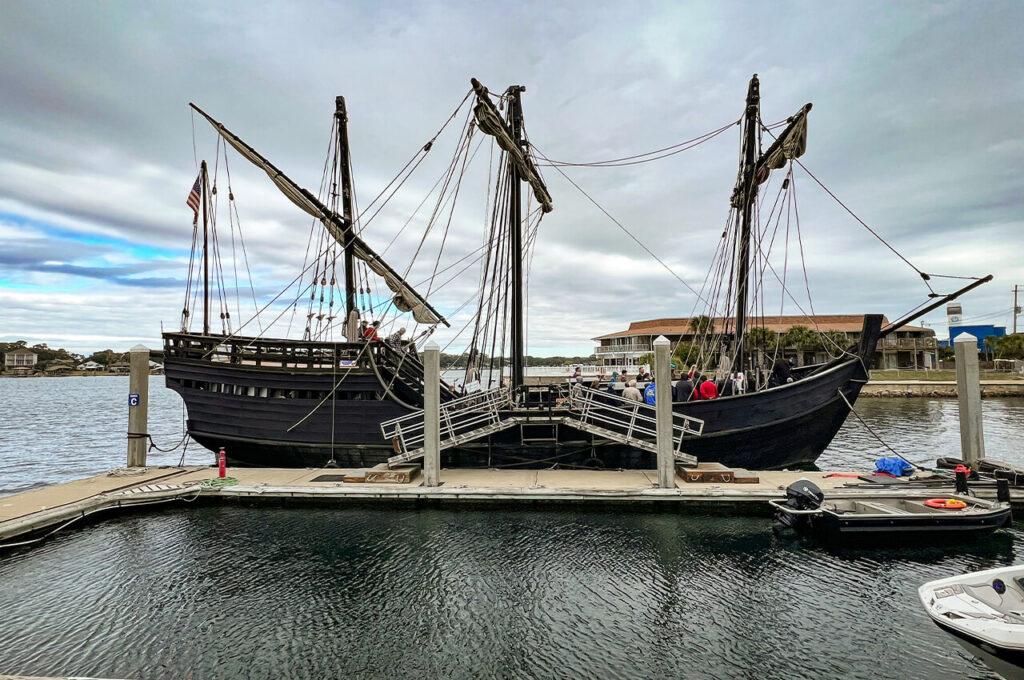 The Pinta, a replica of Christopher Columbus' famous ship, is now open for educational tours at the Brooks Bridge Marina on Okaloosa Island, Florida. 
The Pinta was the first ship to sight land in the "New World" on October 12th, 1492 and serves as a "sailing museum" to educate the public and school children about the caravel, a Portuguese ship used by Columbus and other early explorers.
The Pinta will be open to the public from Friday, December 23rd to Monday, January 2nd, 2023. The self-guided tours will run from 9am to 4pm daily and no reservations are necessary.
Prices for self-guided tours are $8.00 for adults, $7.00 for seniors (65+), and $6.00 for students (5-16).
School groups and organizations interested in scheduling a 30-minute guided tour can email ninapintatour@gmail.com or visit the website ninapinta.org/tour.html.
Guided tours must have a minimum of 15 people and there is no maximum. The cost for a guided tour is $5.00 per person.
OK, that's all I have for you this morning! I hope you have a great Thursday!
p.s. What did you think of this morning's newsletter? Hit the reply button and let me know!
Published with ♥ by Get The Coast.
Did someone forward you this email? Subscribe here.
124 Eglin Parkway SE Fort Walton Beach, FL 32548