The Niceville Track and Field Team delivered an outstanding performance this past weekend, breaking two school records at the Florida Pepsi Relays at the University of Florida in Gainesville and the Clyde Littlefield Relays at the University of Texas.
The Eagles showed impressive growth and teamwork, with 23 athletes competing and 14 achieving personal records (PRs) at the Florida Pepsi Relays.
The Boys 4×400 relay team, comprising Eon Morris, James Marion, Jonathon Bocchino, and Dawson Isbell, smashed the school record with a time of 3:17, and then repeated their feat the next day with an even faster time of 3:16.
As the team prepared to compete, Coach Zee held a pre-race talk with the athletes, asking each one what time they were going to "meet [her] at the 200." Each runner responded with confidence, committing to their times.
During the race, Zee was stationed at the 200m mark, shouting commands and the athletes' splits, observing the runners' discipline as they executed her instructions. White shared her thoughts on this experience: 
"They are listening. When you think they don't hear you but you see the tilt of the hips, you see the lift of the arms to the chin, you see the shift to hug the inside of the lane, and the fight in the eyes to go with him…you know they are listening."
As the race progressed, Zee realized that the runners' performance was surpassing her expectations. "As each one of them passed me, I kept looking as if my watch was wrong. 20,21,21,21, I said surely these splits were wrong. They were not!" 
The team's commitment to trusting one another and following White's guidance led them to break the school record.
After the race, an ecstatic Coach Zee rushed over to congratulate the boys on their remarkable achievement. "That fist pump turned into four amazing sweaty hugs at the end of that race, and it was so amazing to watch."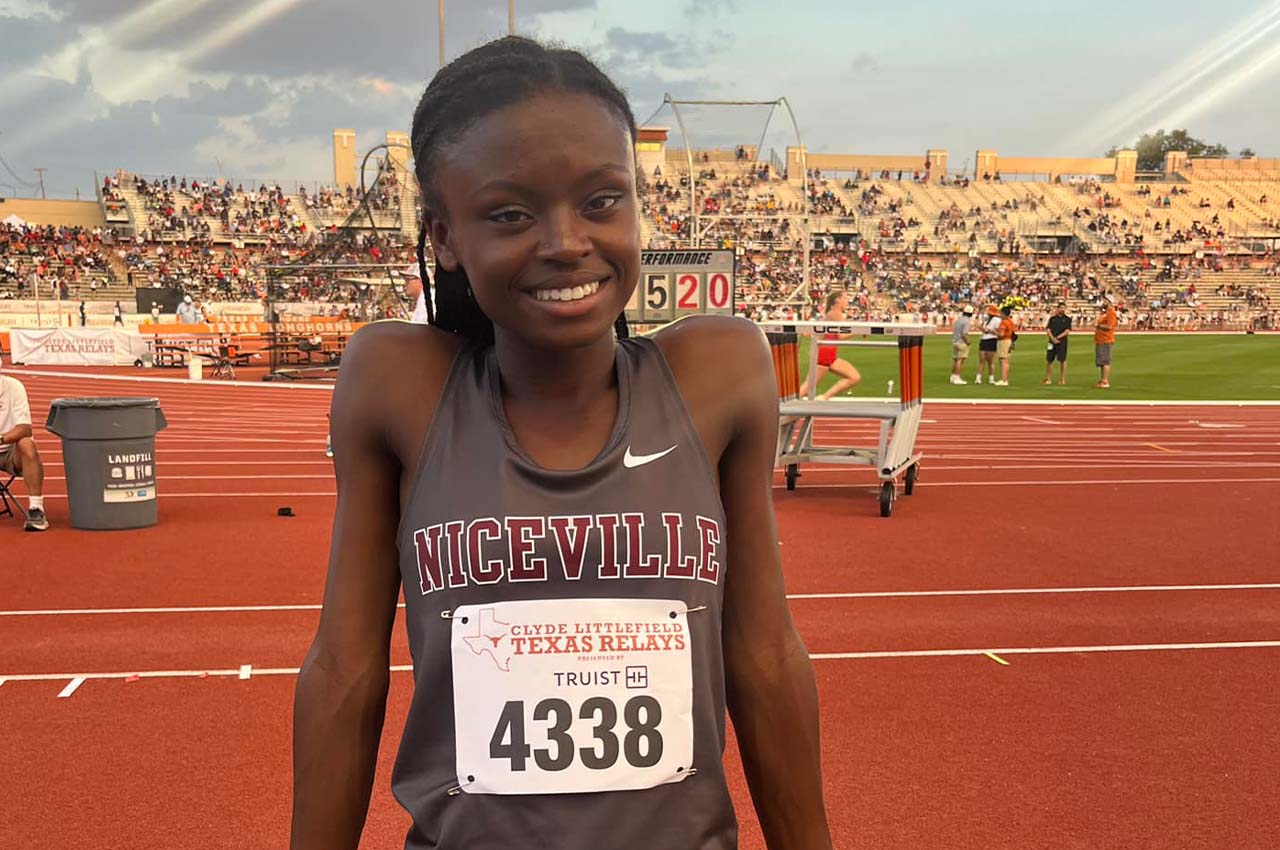 At the Clyde Littlefield Relays, Jasmine Dereje broke another school record in the Girls 300m hurdles with a time of 42.03, which is also a personal record for her.
Other notable achievements from the weekend include the Girls 4×800 team, who set a nine-second season PR at 9:25.621, and junior pole vaulter Van Carter, who scored 4.65m with a goal of clearing 16 feet. Kimah Allen ended the weekend with a 2-foot PR in the shot put with 38'2".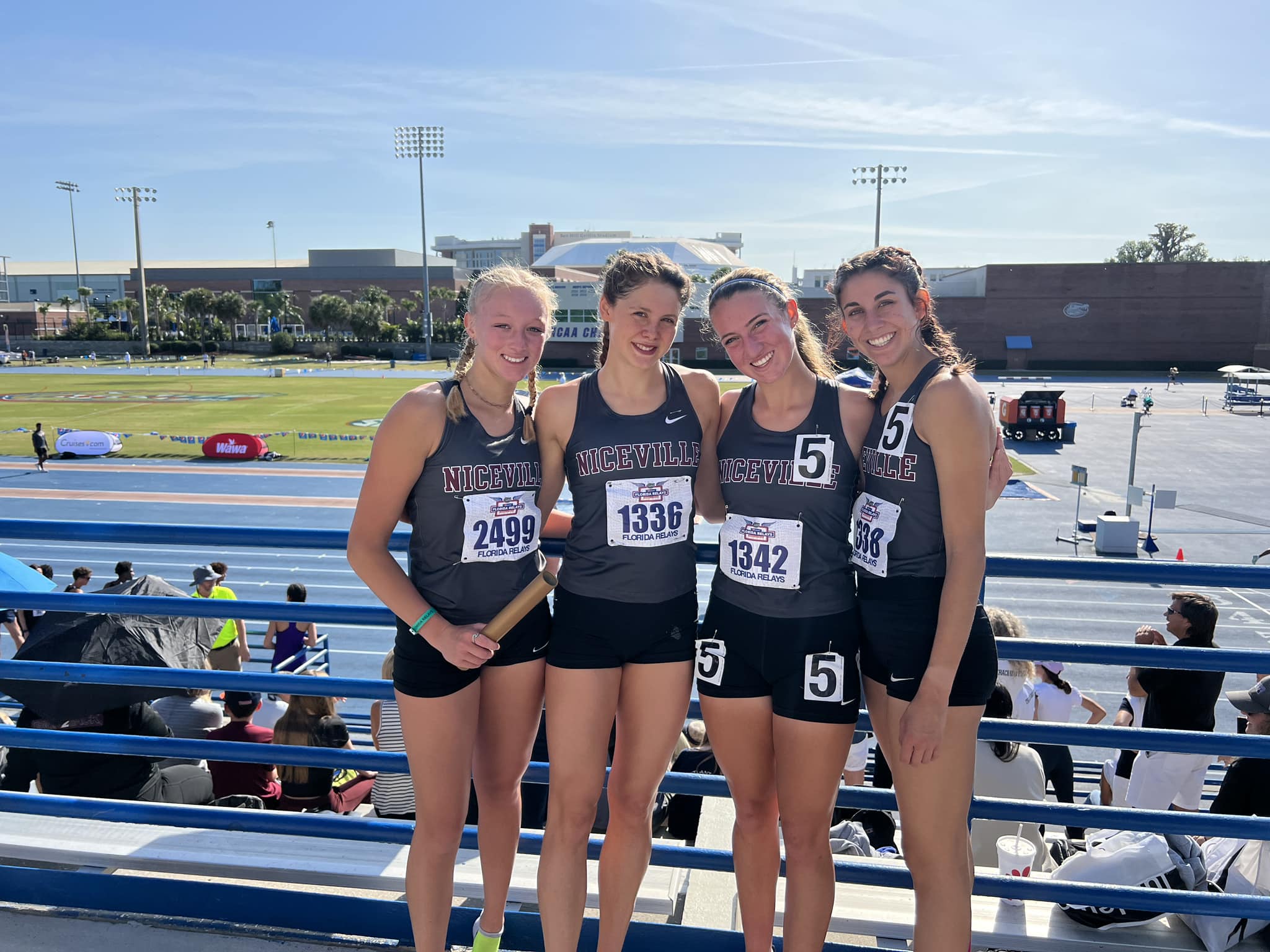 Coach Zee acknowledged the team's success and set her sights on further accomplishments: "We will continue to do the same thing as far as training, but our ultimate goal, obviously, is to be on that podium with state medals. The goal is always the number one spot, but their goal is definitely to be on that podium."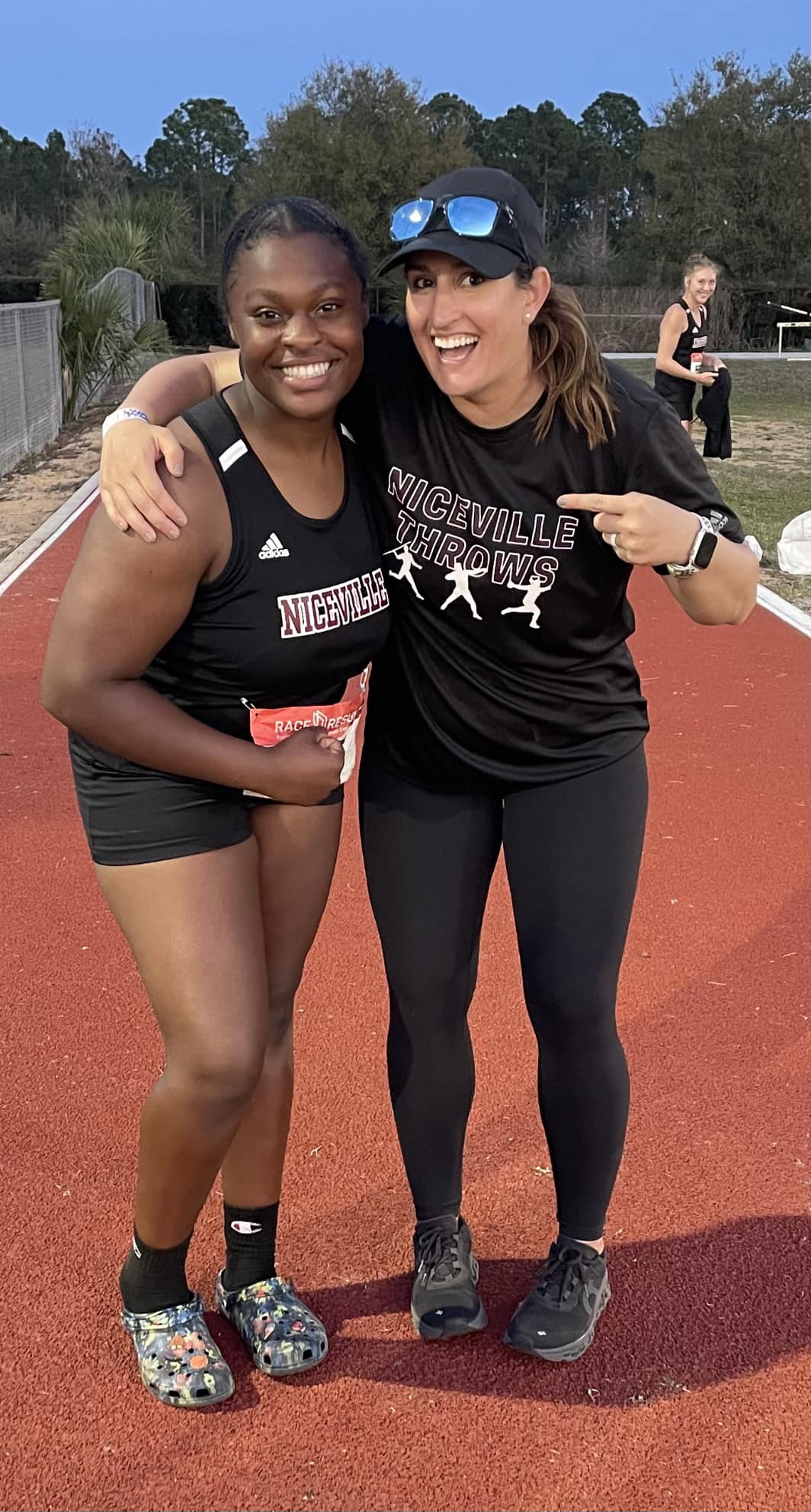 She added that having a large Coaching staff (8 Coaches total), is why the Eagles' track team is so successful.
"Not many teams have the opportunity to have Coaches who specialize in an event or events," she said. "This gave us an opportunity to split our team up and send some to Pepsi and some to Texas."