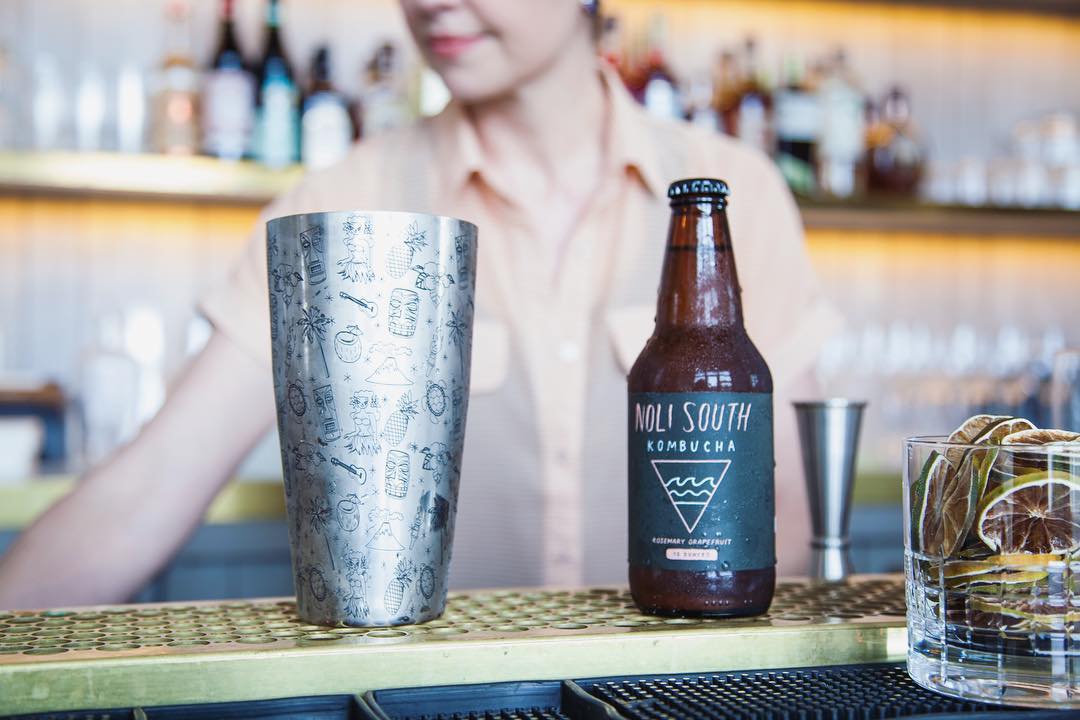 If you've been to the Seaside farmers market or Everkrisp lately, you may have come across Noli South Kombucha. But did you know their kombucha is available in several local shops? Keep reading for our full interview with the owners of Noli South.
For those that don't know, can you explain what exactly kombucha is and how it's made? Why is kombucha so good for us?
"Kombucha is a fermented tea. It is made with a Symbiotic Culture of Bacteria and Yeast (SCOBY), tea, and sugar. After it is fermented it becomes naturally carbonated with a sweet and sour flavor. It's rich with probiotics, b vitamins, and amino acids. Adding kombucha to your diet is beneficial for gut health and immune support. It also gives you a natural energy boost from the b vitamins."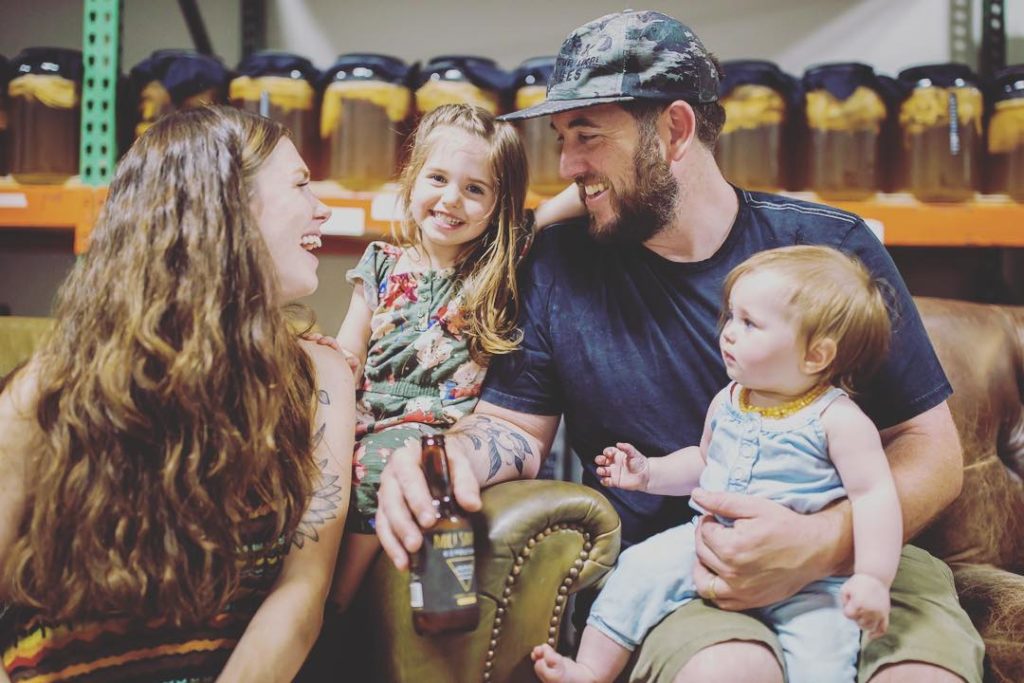 What's the story behind Noli South and how it came to be? What made you want to start making kombucha and selling it?
"Brewing kombucha started as a hobby for us, the desire to share it came from our success in giving it to our daughter, Noli, for her food sensitivities. As an exclusively breastfed infant she was having a hard time keeping her milk down. Upon realizing it was the food Summer was eating we made tremendous cuts in our diets. When she hit about the age to start eating food we decided to try giving her a small daily dose of our kombucha. We then re-introduced those foods to her (through breastmilk) and we were amazed to find that she was no longer reacting. This really opened up our eyes to the raw power of kombucha and a healthy gut flora. We fell even deeper in love with it and the brewing process, so we began to share with our family and friends. It was their high demand for our kombucha that inspired and pushed us to share it with our community and turn our hobby into a business."
Where can people find your kombucha?
"Our booch has made its way around the Panhandle, we have a stretch from Pensacola to Tallahassee and even a spot in Gainesville. You can find it at locally owned cafes and even some grocery stores like For the Health of It, Lucky's, Carousel, and New Leaf. If you check out our website (www.nolisouth.com) there is a full list of retailers. If you're interested in coming out to see us at a [farmers] market, we love chatting about booch and introducing you to our flavors. We attend the Seaside market every Saturday and the Rosemary Beach one every Sunday."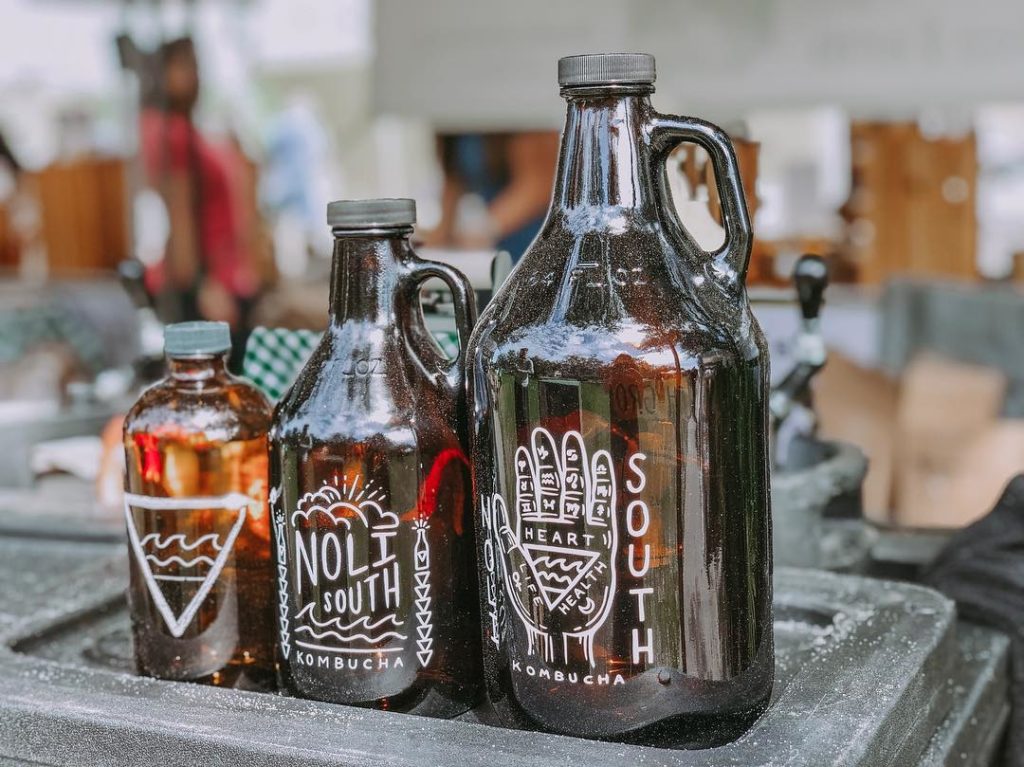 Where do you make the booch?
"We have a 1,600 square foot brewery on the west end of Panama City Beach."
Are there any exciting things coming for the future of Noli South?
"We have been working hard on our USDA organic certification and will be the only certified organic business in Bay County when we have it completed."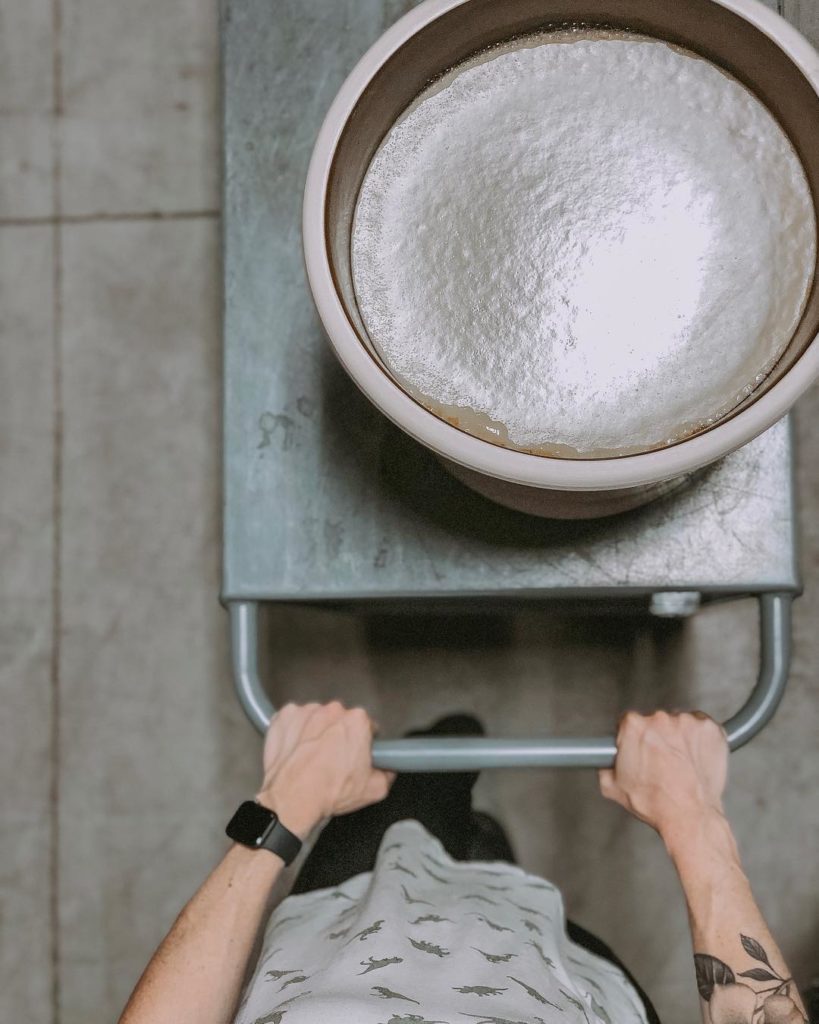 Any other fun facts about Noli South?
"We're passionate about gut health, the environment and bringing together our local community. We host monthly vegan pot lucks at Finns Barista Bar. These are open to the public in hopes to open their eyes to a beautiful and compassionate cruelty free lifestyle. A lot of times when people hear "vegan" they instantly think of the things they "can't" have, but we want to show people how much you CAN have and how delicious and colorful vegan meals can be."
---
How cool is that! I am a lover of all things local AND kombucha, so this is the perfect match. The Noli South kombucha is so delicious and they also have new CBD flavors at certain locations!
Have you tried Noli South kombucha yet?
For more on Noli South, follow along on Instagram!