UPDATE: As of 11:45am on Friday.
On Friday morning, June 3, 2022, a man was shot near The Boardwalk on Okaloosa Island in an officer-involved shooting.
According to Sheriff Eric Aden, the call came in around 8:11am of an armed individual making "homicidal and suicidal thoughts and comments and threats to some citizens."
The Okaloosa County Sheriff's Department arrived in 3 minutes.
Aden says that a husband and wife were visiting the area from Georgia and walking along the beach. Unprovoked, the suspect struck the man with the machete and suffered lacerations to his back shoulder. The husband pushed his wife out of the way for safety and told her to run.
"Our first officer arrived at the back of The Boardwalk here and engaged the subject and pled with him multiple times," said Aden. "[The deputy] got a safe distance from him and tried to get a safe blockade between him and the suspect."
The suspect continued to advance and after multiple pleas.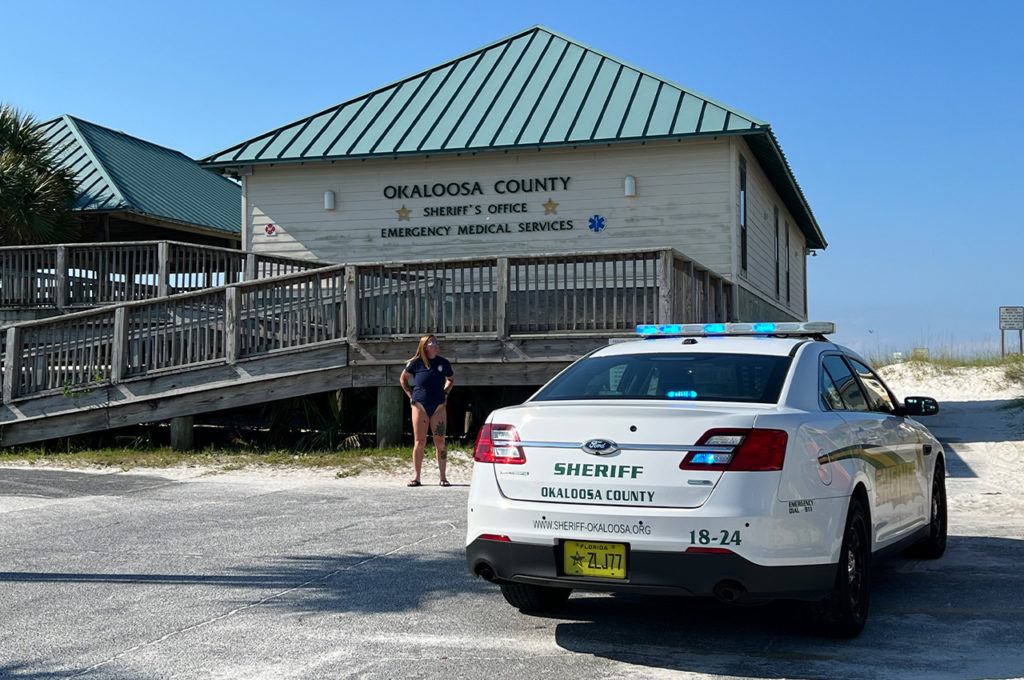 "The second officer arrives about this time and the individual clearly rushes towards both officers that are now standing there at a very unsafe distance and there was no choice but to shoot at the individual," said Aden. "The suspect is deceased."
Aden says that the subject actually went towards another individual, but that Deputies were able to engage him and stop any further violence towards officers or any innocent visitors or citizens at the beach.
As for who the suspect was, Aden says they do believe he was homeless and that Deputies have dealt with him in the past. He could not say how long the suspect has been in the local area, nor his confirmed identification.
The victim was taken to an area hospital with non-life threatening injuries. No LEOs were injured.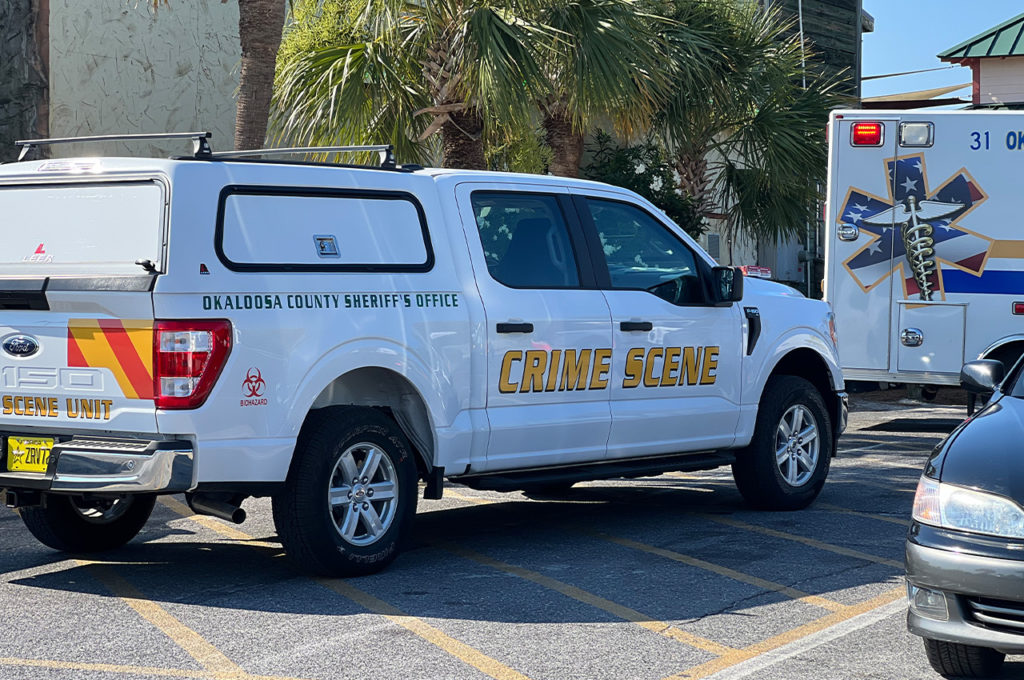 Sheriff Aden went on to say that this incident was solely a random act.
"This is not anything that we could have foreseen and everyone tried to, including the victim, plead with him to put the knife down," added Aden. "Mental illness is a problem, especially when innocent people are harmed because of it."
Aden says that this type of incident is not something that his agency is going to stand for.
"We're going to have to take action," he said. "We were forced to take action. It was a matter of life or death of our officers, as well as other citizens. That guy clearly had homicide on his mind and suicide and so, unfortunately, that's the way this ended."