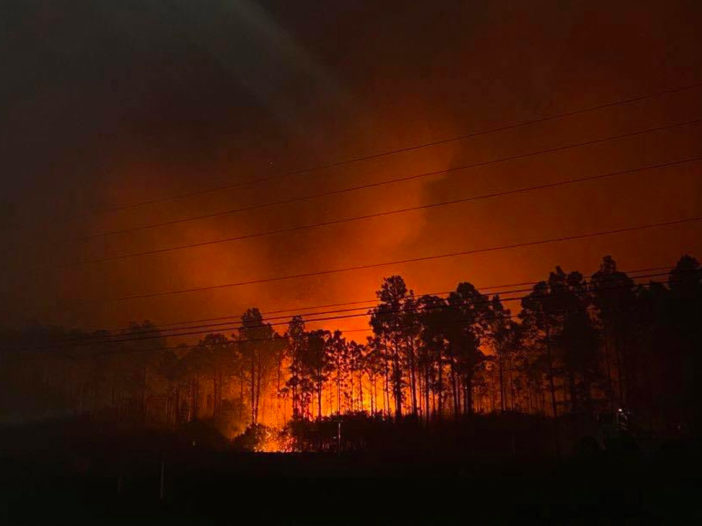 The Okaloosa Board of County Commissioners approved a burn ban effective immediately at Tuesday morning's meeting.

This comes after the major wildfires in Walton and Santa Rosa counties last week in addition to the Red Flag Warning our area was under by the National Weather Service of Mobile.
"A fire weather watch was in effect for Okaloosa County," said Okaloosa Public Information Officer Chris Saul last week. "A combination of high winds, low humidity and dry ground have us in the same risk categories as Santa Rosa and Walton county. This is another time we as citizens need to be weather aware."
Citing the lack of rain in the forecast for the next week, the burn ban will be in effect for seven days but could be extended longer if weather conditions do not improve.
This ban includes all outdoor open-flame burning. The only exceptions are authorized burns by Florida Forestry Service, firefighter training or for the cooking of food contained inside of a gas or charcoal grill.
👋 Sign-up for our free local newsletter
The BEST way to stay updated on the headlines along the Emerald Coast every single day. Never miss important local info!