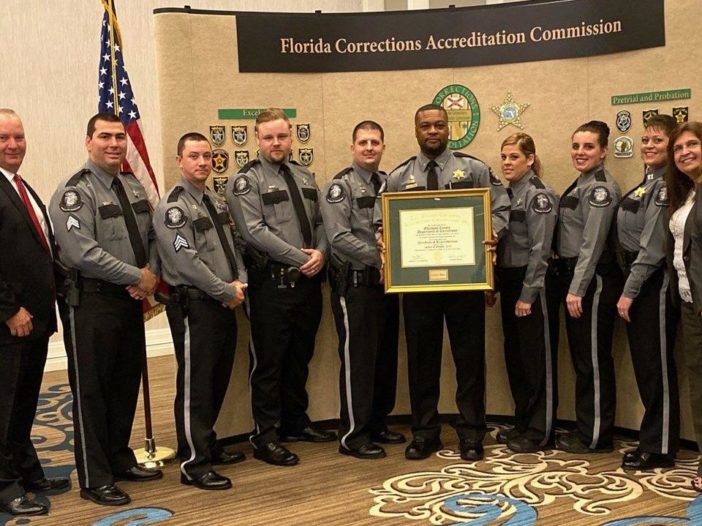 The Okaloosa County Division of Corrections, which houses inmates at the Okaloosa County Jail in Crestview, was officially awarded Excelsior status for its efforts to provide a safe, well-run institution for the incarcerated members of the Okaloosa County Community.
Jail Division Chief Eric Esmond was on hand in St. Petersburg, Florida to receive the award on behalf of the members of the corrections division from the Florida Corrections Accreditation Commission.
The Corrections Division has worked toward this goal for fifteen years. Jails must be re-accredited five times – once every three years, to be eligible for the award. During this year's assessment the Corrections Division successfully met 249 out of 249 total standards.
"Team Okaloosa continues to strive for and attain excellence," said Okaloosa County Chairman Kelly Windes, "we are incredibly proud of the members who've worked for 15 years to make this achievement happen."
"We Have such a dedicated staff at the Department of Corrections," said Public Safety Liaison Commissioner Graham Fountain, "As a former accreditation commission chairman, it makes me proud our corrections team is at the top of their game."