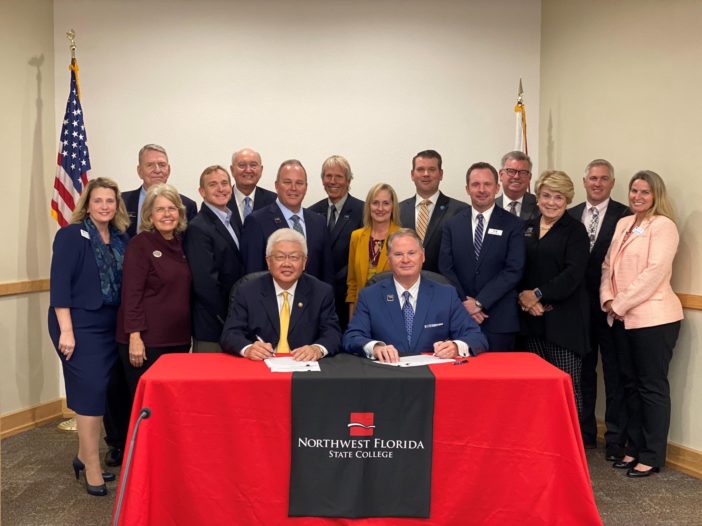 The Northwest Florida State College Board of Trustees voted unanimously to approve an agreement between the NWFSC and the Crestview Technology Air Park and the HSU Education Foundation. This agreement will establish an Airframe & Power-plant School on the CTAP Campus that has direct access to the Bob Sikes Airport.
The Okaloosa County Airport Team secured an 80/20 $625,000 grant to support the project in which the airport will build a 100-space parking lot on airport property for the new college to use.
The new school will be a Federal Aviation Administration approved aircraft mechanic school providing A&P Certification. The hope with this project is that it will bring significant benefits producing high wage jobs for years to come.