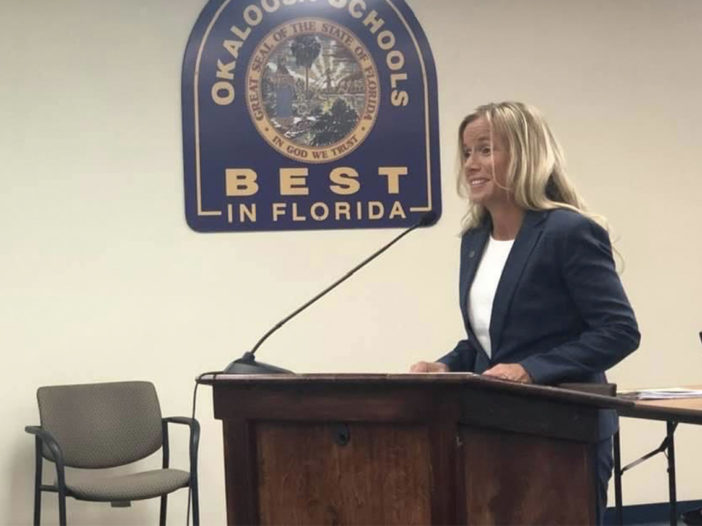 Coach Holly McDaniel was named Fort Walton Beach High School's Athletic Director on Monday night. McDaniel becomes the first female High School Athletic Director in Okaloosa County's history.
"Coach McDaniel is an inspiration to students and coaches alike and shows that with hard work, grit and belief, dreams are not only achievable but they can come true", said Superintendent Marcus Chambers.
Coach McDaniel comes from a family of educators. Her husband Brian McDaniel is also an educator at Fort Walton Beach High School.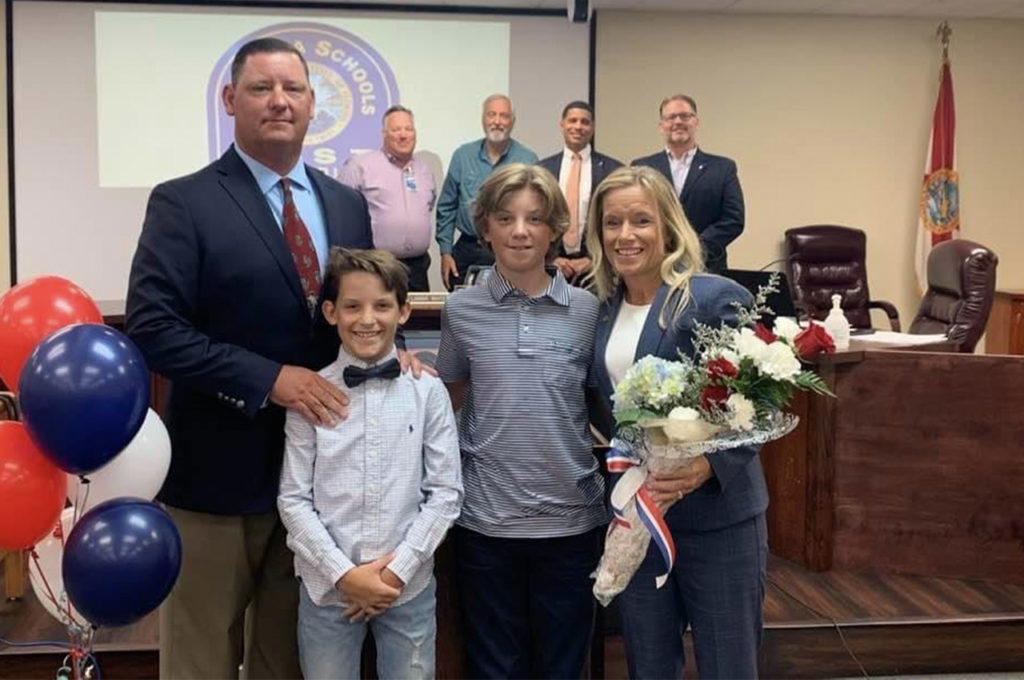 She is a product of the Okaloosa County School District having attended Wright Elementary, Bruner Middle School and Fort Walton Beach High School.
During her 4-year basketball career with the Lady Vikings, they compiled a record of 114-14 with her Senior season finishing 34-1. The Lady Vikes also won the 1994 FHSAA 5A State Championship.
After earning her teaching degree, McDaniel returned to Fort Walton Beach High School in 1998 to teach math and coach basketball. During her first year back under Coach Kevin Craig, the Vikings secured their second state championship.
She was named the head coach of the Lady Vikings in 2003 and has led the basketball program to 347 wins, 16 FHSAA playoff appearances, 10 district championships, 5 trips to Elite Eight, 3 regional championships, 3 Final Four appearances, and a 2017 6A State runner-up finish.
"All I needed was this opportunity, and you gave it to me."
"My heart has always been at Fort Walton Beach High School", said McDaniels on Monday night. "I am ready, willing, able and honored to do this job for Fort Walton Beach High School, our community and the coaches there, and most importantly, our student athletes.
Go Vikings!