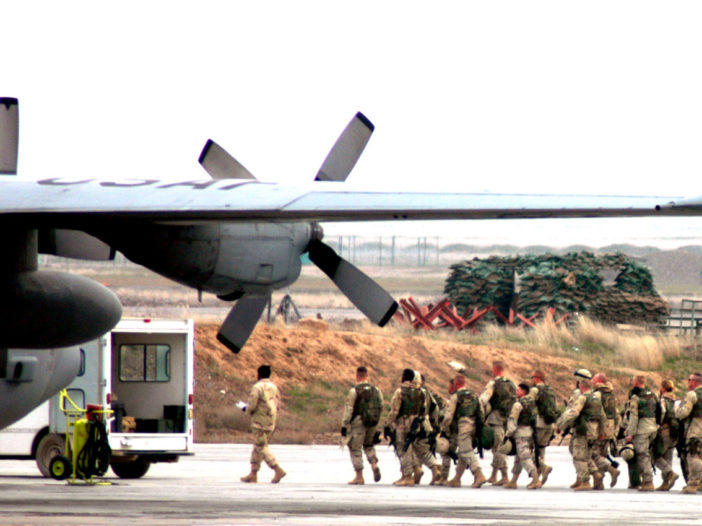 According to documents from Okaloosa County, veterans are returning from military service at the Karshi Khanabad Air Base, Uzbekistan claiming cancers and other illnesses at elevated rates. It is believed that some of the soldiers in our community may have served at this location.
According to a report from Military.com, a House committee is investigating cancer diagnoses in more than 400 veterans who served in Uzbekistan after the Sept. 11, 2001, terrorist attacks.
There is legislation making its way through Congress that will seek to address those claims and Okaloosa County is prepared to support this federal legislation locally, if passed by the commissioners on Tuesday.
The "K-2 Veterans Toxic Exposure Accountability Act of 2020″ will provide a formal analysis through a Department of Defense study regarding the toxic exposure of members of the Armed Forces deployed to Karshi-Khanabad Air Base, Uzbekistan. The period covered would be from October 1, 2001 through December 31, 2005. 
Per Military.com, "service members who were stationed there have described polluted conditions at the base, including "black gunk" that oozed up through the floorboards of their barracks and fine dust that settled on surface areas."
According to the County, an estimated 7,000 U.S. service members were deployed to the K2 military site, an Old Soviet base leased from the Uzbek Government with proximity to Al Qaeda and Taliban targets in northern Afghanistan from 2001-2005.
The U.S. Army directed an intelligence review and environmental health study of the site in 2001, finding multiple toxins and ground contaminants. These are believed to have been caused from runoff from a chemical weapons decontamination site, an exploded missile storage facility, an abandoned fuel storage facility, as well as asbestos and low level radioactive processed uranium.
"We believe that some of the soldiers in our community may have served at this location during this period," said Commissioner Trey Goodwin. "We feel it is our responsibility to keep our commitment to protect our military families and do right by these troops that serve and protect our nation. It also is our understanding this legislation has been endorsed by the Wounded Warrior Project, Veterans of Foreign Wars, and Disabled American Veterans."
The board will vote on Tuesday whether or not to send letters to our Congressional delegation in support of HR 5957