The Okaloosa County Watersports Operators Coalition has released a brand new 'waterways and navigational safety' video.
This is the first of 3 videos the coalition plans to release to advocate for boater safety across Okaloosa County. The purpose of the video is to help new boaters safely navigate the local waterways.
Several operators and organizations assisted in the creation of this video including the Okaloosa County Tourist Development Department, City of Destin, and the Okaloosa County Sheriff's Office. Local film producer Shane Reynolds was selected to produce the video.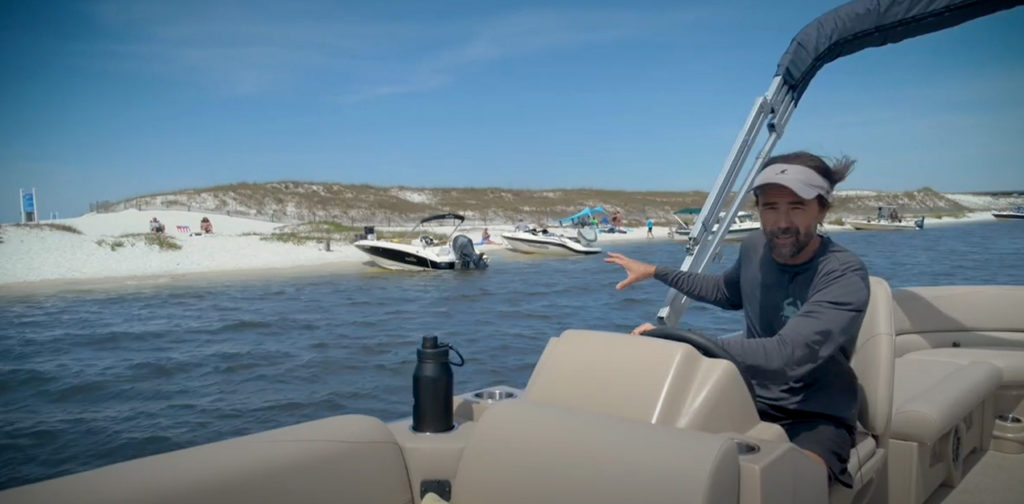 "There are a lot of people experiencing our area by boat, and we felt there was a lack of information explaining how to properly navigate our waters," said Greg Fisher, Okaloosa Watersport Operators Coalition Inc. "It doesn't hurt over-informing our locals and tourists about boating."
And in 8 minutes, the video covers a lot of ground including:
Driving while impaired
No wake zones
Mile markers
Right of way
Marine wildlife
Destin Harbor
Crab Island
Norriego Point
East Pass
West Jetty
Diving, Tide Pools
Choctawhatchee Bay, Spoil Islands
+ More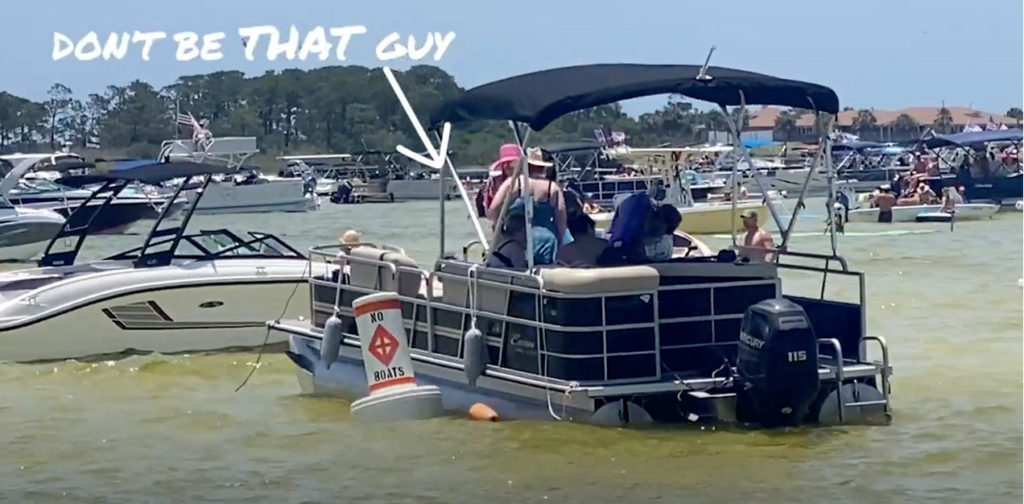 According to Fisher, it was important to feature other areas in the video because so many visitors are fixated only on Crab Island.
"We need to do a better job as a destination to move people throughout the Bay to relieve some of the congestion," he said.
The next 2 videos will go into more detail on the operation of the vessels.
One will be specifically on personal watercraft.
The other will be pontoon boats.
As for getting the video in front of boaters, Fisher says that the Coalition is working with several partners to get maximum reach.
"We have plans to feature the video on several platforms," said Fisher. "Many of the vendors plan on sending the video to guests (pre-arrival) in their confirmation emails."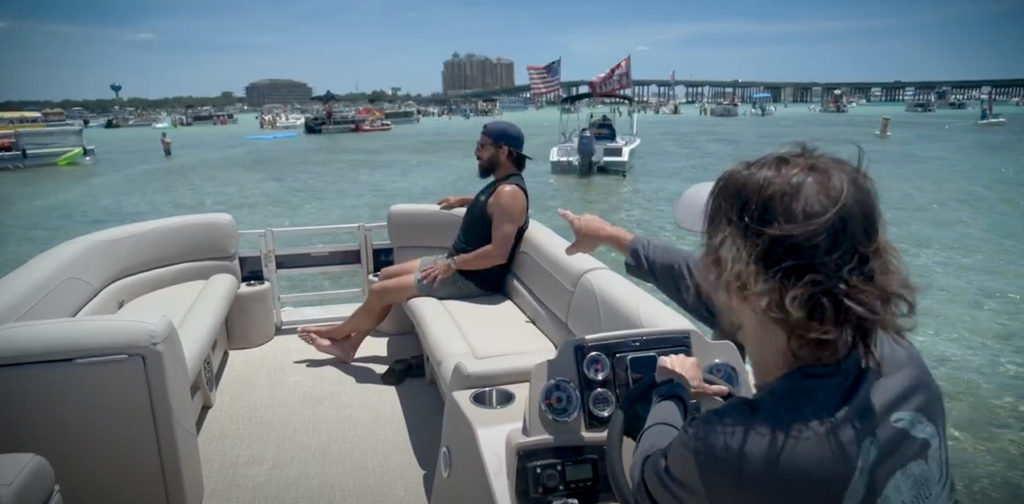 "I also spoke with a representative of the Okaloosa Tax Collectors Office and they offered to show the video in the waiting room of the DMV offices throughout the county. There has also been property managers that felt that this video would be great to display in their lobbies."
Want to learn more about the The Okaloosa County Watersport Operators Coalition? Click here.