On August 22, 2022, Okaloosa Public Arts presented the Okaloosa County School District with a $14,000 check to support the art programs across the county. The schools include:
Baker School
Choctawhatchee High School
Crestview High School
Destin High School
Fort Walton Beach High School
Laurel Hill School
Niceville High School
This is the 3rd year that OPA has supported arts programs in schools financially, bringing the total to nearly $40,000 donated.
"Every year, the Okaloosa Public Arts organization supports our schools and when you start thinking about $14,000 going across our 7 high schools, that's a big deal," said Superintendent Marcus Chambers.
Each school will receive $2,000 for their arts programs.
"Today, there are some who might think that the arts is left out but I think this is a prime example of how it's not, and how it is very much a focus in our school district," said Chambers. "I just appreciate the Okaloosa Public Arts organization for all that you do."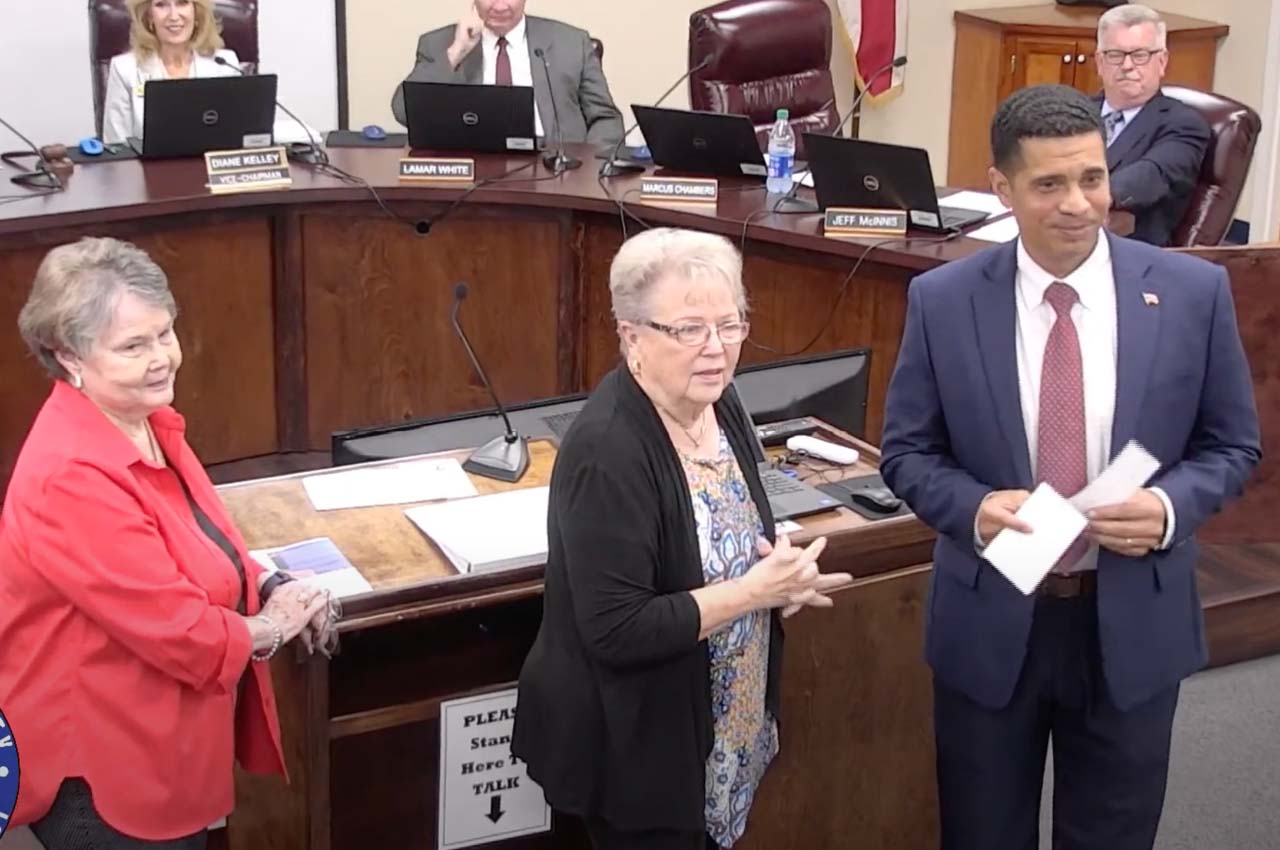 "We are so proud of the Okaloosa County School System, especially the art students," said Bernadette Sims, Okaloosa Public Arts president. "I've always felt like athletics, as great as they are, always get recognized. Sometimes the arts don't get as recognized as the athletics do so we wanted to be sure that they were recognized."
Sims added that while it's her understanding that the arts teachers have put their current budget to good use, this is their way of continuing to support the programs' needs.
Fort Walton Beach High School Principal John Spolski spoke to the board after the check presentation and praised the organization.
"I just want to say to the board, thank you for your support of the Art Foundation," said Spolski. "If you drive down Eglin Parkway, all of the schools have artwork hanging there. It's not only because of our art teachers, our instructors, our Superintendent, and our board members, but it's also because of associations like OPA."