On Monday, January 23, 2023, the Okaloosa County School Board held a workshop where they discussed the proposed purchase of 80 acres in Crestview, Florida. The land, located on the Western Crestview bypass, is being considered as the potential site for a new K-8 school.
This property is West of Highway 85, North of I-10, and South of Highway 90 along the new bypass currently under construction. 
The current plan is to build the new school, then in the future, build a second school on the same property. The K-8 school would convert to a middle school (6-8), and the new school will be an elementary school (K-5).
Dr. Bill Smith, the Director of Facilities and Construction for the OCSD, presented the proposal to the Board during the workshop. He discussed the need for additional school capacity in the Crestview area, which has seen a significant increase in population growth over the past decade.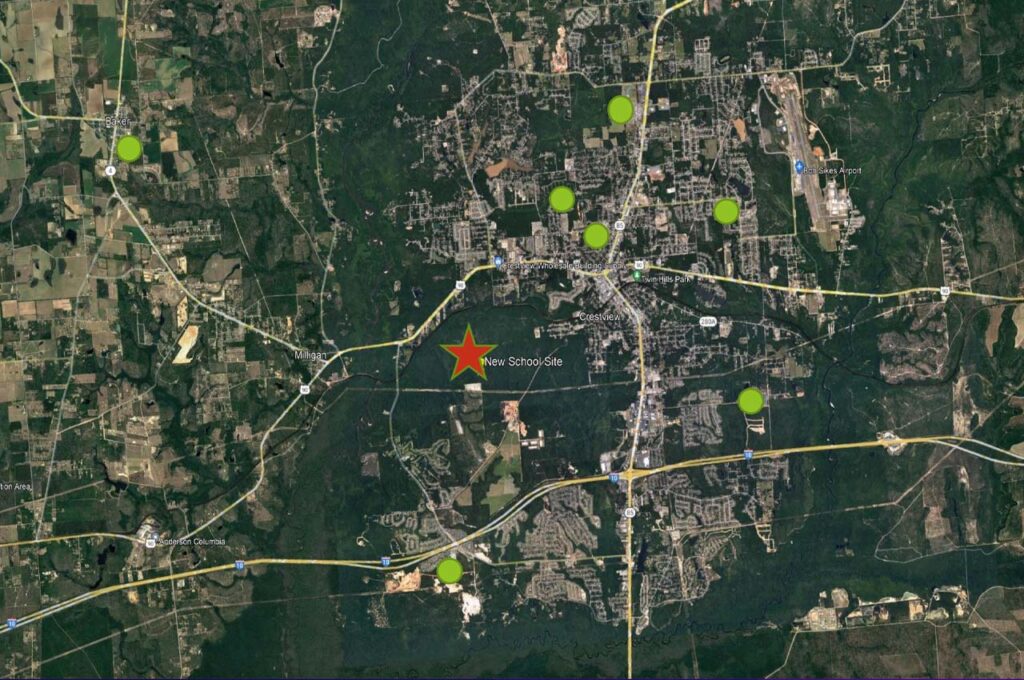 According to Smith, the proposed property was chosen for its central location and proximity to major thoroughfares, making it easily accessible to students and families from across the area.
"We have been closely monitoring the population trends in Crestview and it's clear that there is a need for additional schools in the area," he said. "The Antioch Road property is the perfect location for our next schools, as it's situated near residential developments and has plenty of room for future expansion."
The proposed project aims to address the growing student population in Crestview and its surrounding areas, which has led to overcrowding in existing schools. The new school, which will be built on the 80-acre property, is slated to provide much-needed relief for the area and ensure that all students have access to a high-quality education.
While the site is large enough for two schools, the initial focus is on the K-8 school. "This purchase will not only provide much-needed space for students, but it will also allow us to redistribute students to alleviate overcrowding at other schools," said Smith.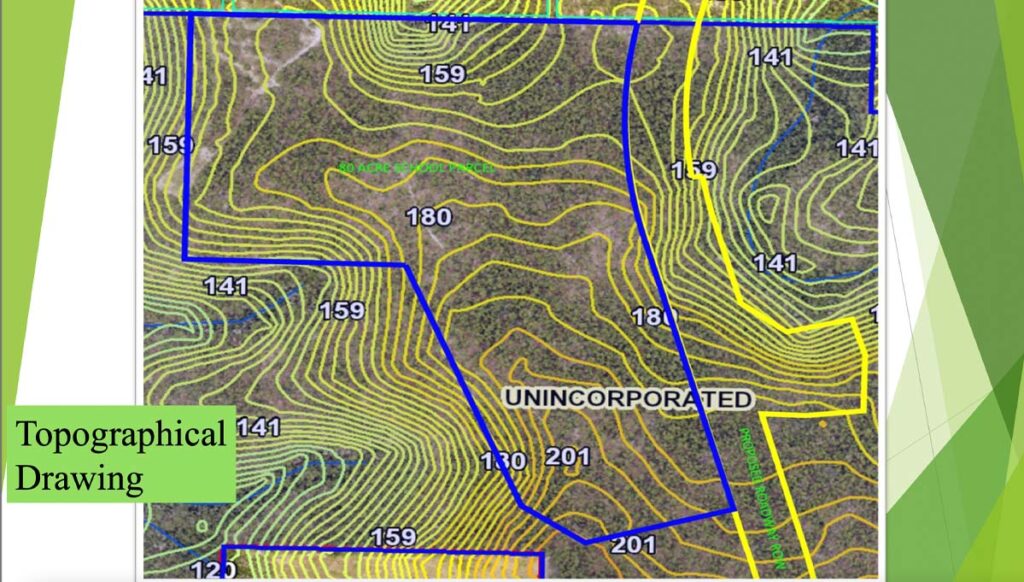 In addition to the proposed purchase in Crestview, Superintendent Marcus Chamber also noted plans for an addition to Destin Elementary and Crestview High School, along with a new school in Niceville.
"We are working on plans for a new school in the Niceville area and a new building on the campus of Destin Elementary," he wrote in an email. "The Half-Cent Sales Tax has provided the funding for us to greatly impact and improve our existing schools, which allows us to use other capital funds for new school construction for the first time in over fifteen years."
The school board plans to make a final decision on the purchase of the property this Spring. If approved, construction is expected to begin in late 2023 with the new schools projected to open in the fall of 2026.