Back in June 2021, the Okaloosa County School District's much-needed bus replacement program began with the arrival of 25 new school buses.
In the past, the OCSD purchased school buses when they could no longer fix them (and when they could afford to). This resulted in OCSD's fleet being labeled the oldest in the state.
"Our School Board Members and I have been working together to create the Bus Replacement Program we now have in place and I thank each of our Board Members for their vision and commitment to modernizing our bus fleet," said Superintendent Marcus Chambers.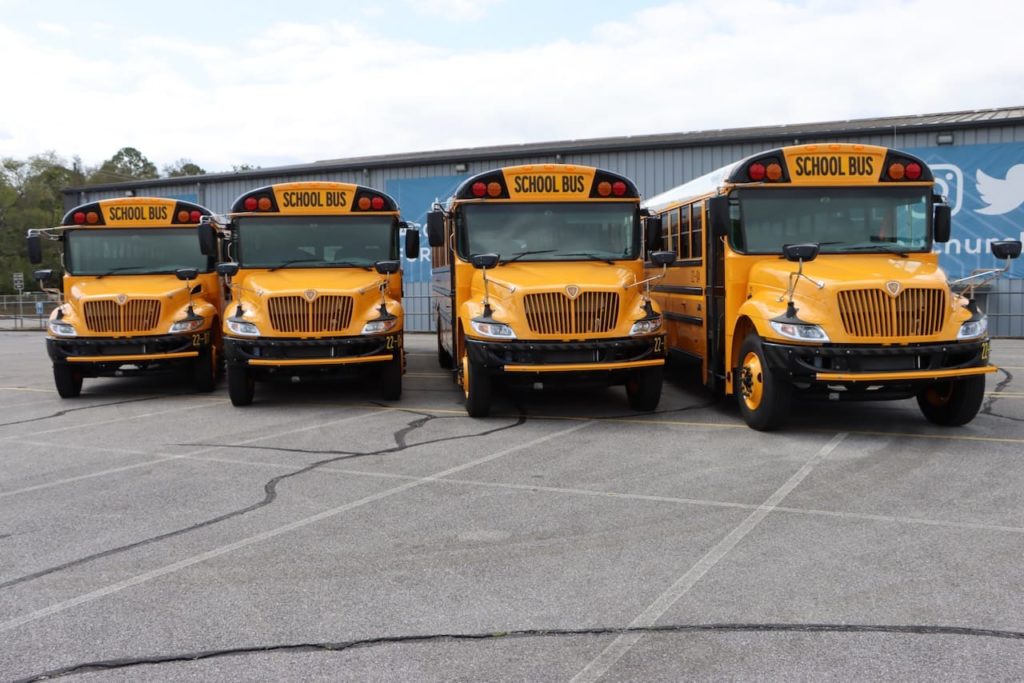 Because of the Half-Cent Sales Tax, funds in the District's Capital Outlay Project have been freed up, allowing them to purchase 40 new school buses in 2020-2021 and another 20 new school buses in 2021-2022.
Now, the Okaloosa County School District is in the position to actually surplus some of their old buses as the new ones come in. Tonight, the School Board will vote to surplus 22 buses.
"There was time when we couldn't surplus anything because we needed everything that we could get rolling," said School Board Member Linda Evanchyk.