Okaloosa County School District offers multiple Career and Technical Education courses in the medical field, including Emergency Medical Responder (EMR), Biomedical Science, and Practical Nursing. 
The students in these courses not only learn how to provide initial care to sick or injured persons but they also become certified in CPR.
Four Okaloosa School District students have put their skills to work this year and helped save lives. Two of the most recent students were recognized by the school board for their valiant efforts.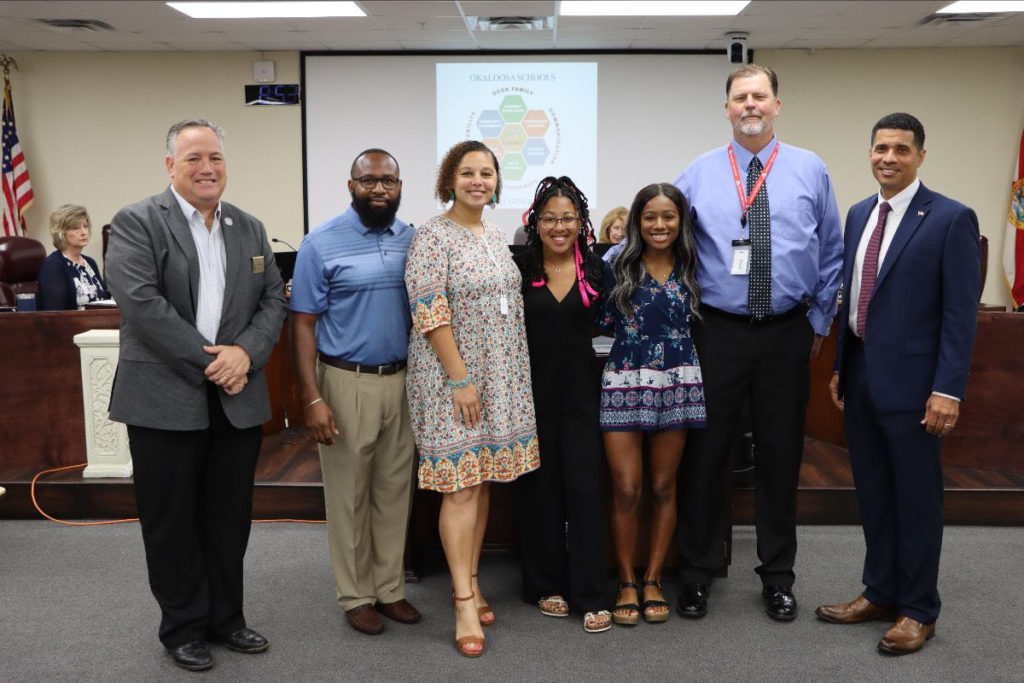 Olivia Keith, an EMR student at Crestview High School, was checked out of school early one day. While exiting the school, she passed a restroom and noticed two adults rushing in. She stepped in to see what she could do to help.
A female student was locked in the restroom stall and unresponsive. Olivia crawled under the stall door to unlock it and assessed the student's state, realizing that the student did not have a pulse.
She immediately began administering CPR and continued to do so until the School Resource Officer relieved her four minutes later.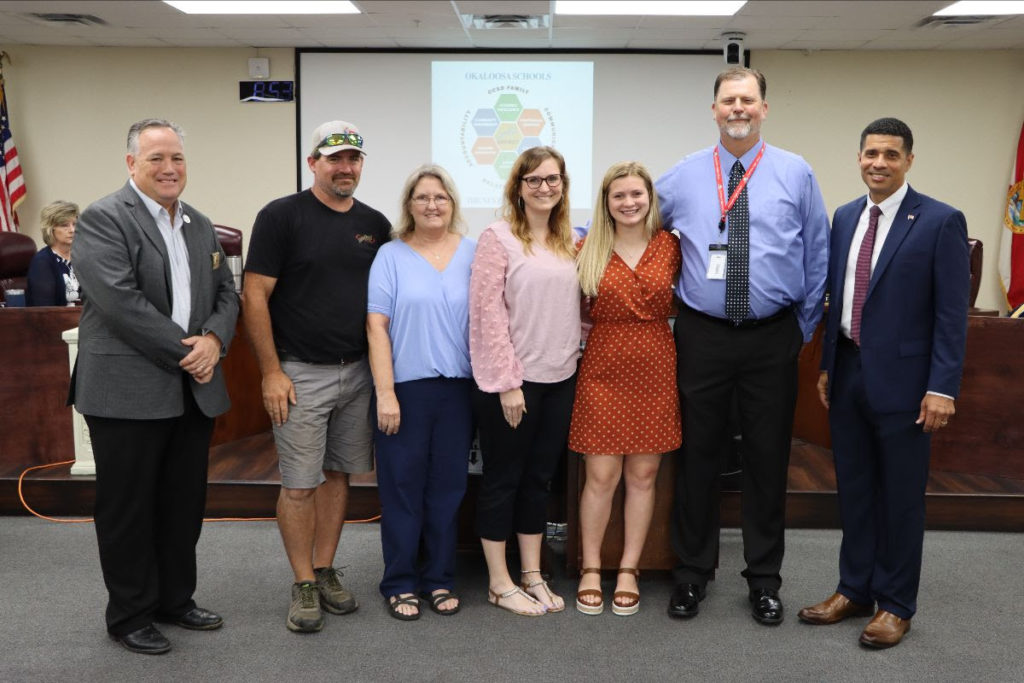 Bethany Touchton, also an EMR student at Crestview High School, was working a check-out line at Winn Dixie when she noticed a customer who seemed confused. After speaking with her for a short period of time, the customer began seizing.
Bethany ran around to the aisle to assist and called 911 while checking the customer's pulse and ensuring her safety until the paramedics arrived.
"One of the things that we take seriously in our school district is that we want to have strong Career and Technical Education programs in which students learn life-long skills," said Superintendent Marcus Chambers. "The Emergency Medical Responder program at Crestview High School is starting to have a history of saving lives. In this case, we have two students transferring skills to save a life, and there is nothing more impressive. It's one thing to get trained in this, it's another thing to have the courage to act, and I could not be more proud."