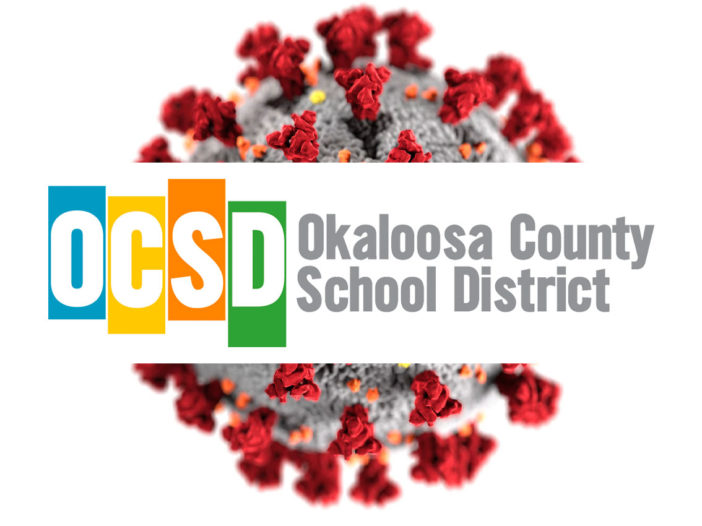 "You should not be quarantining healthy students," is what Gov. DeSantis said on Tuesday during a press conference.
"If someone is symptomatic, by all means, isolate and have them stay home until they recover. But somebody that had just a glancing exposure in a hallway or something, to then say they're out for two weeks when they're perfectly healthy, is not I think the way to go."
These comments come as, just this past week, 272 students have been quarantined at Fort Walton Beach High School, along with 146 at Choctaw, and 91 at Niceville High School.
On Wednesday, the Okaloosa Superintendent of Schools Marcus Chambers issued a statement in response to the comments made by Governor DeSantis.
"Upon hearing the Governor's comments, we reached out to the Department of Health, who has the statutory authority to quarantine, to see if it had received updated directives or emergency orders that would change how they contact trace and quarantine students," said Superintendent Marcus Chambers.
"We also spoke with the Florida Department of Education in hopes of receiving information," Chambers continued. "We have been told that the Florida Department of Health is meeting to determine next steps, and we will update you as soon as we receive information that changes what is stated below."
According to the OCSD, the Department of Health in Okaloosa County (DOH) is the entity with the authority to isolate and quarantine. DOH initially allows people to agree to voluntary isolation or quarantine. However, if an individual ignores isolation and quarantine guidance, the DOH will issue a quarantine order that is enforceable under state law.
When the School District is made aware of a confirmed positive COVID case (either student or staff), it must conduct contact tracing under the direction of the Department of Health using their guidelines. Students determined to be within six (6) feet of a positive COVID case for more than fifteen (15) minutes are defined to be close contacts and must quarantine.
Per the DOH, the School District does not have any authority in this determination. It only assists in identifying the students. The Superintendent of Schools and School Board have no discretion or authority to isolate or quarantine. That authority lies solely with the Department of Health.
Even if a students was behind a desk barrier or wearing a mask, that does not automatically exclude them from having to quarantine if they are a close contact, according to the Department of Health.
"Thankfully, the transmission of positive COVID cases within school buildings remains low," said Chambers. "And we are grateful that of the positive student cases, there appear to be none that have resulted in serious illness. We will continue in our effort to make it through these challenging times and to keep you informed."