On August 30, 2019, at 6:39 p.m., the Fort Walton Beach Police Department responded to a traffic crash on Hollywood Boulevard near Chicago Avenue.
The investigation revealed that a 2012 Chevy SUV was making a left turn onto Hollywood Boulevard from Chicago Avenue and struck a 2018 Toyota sedan traveling west on Hollywood Boulevard.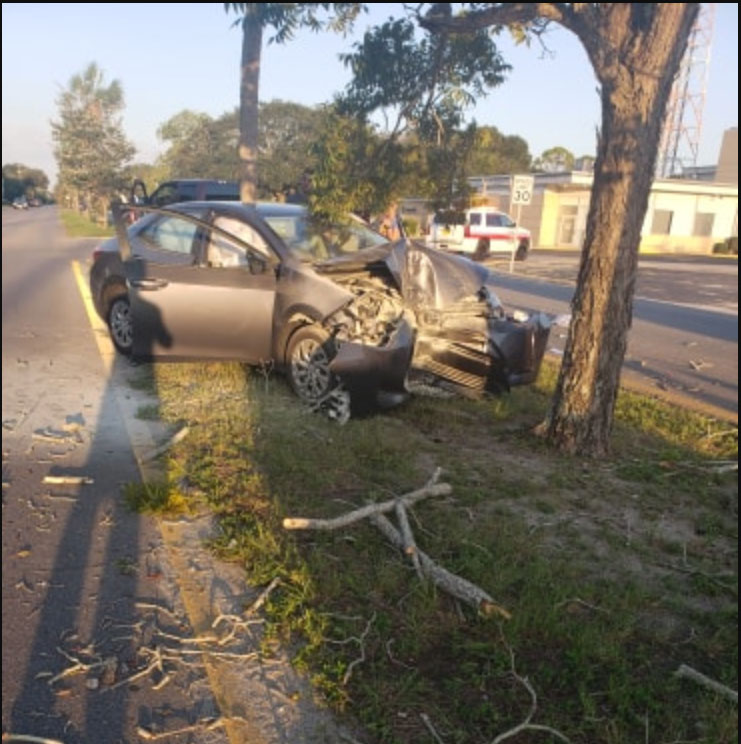 The driver of the Toyota, Carrie Lee Preston (77) of Fort Walton Beach, veered into the median and struck a tree.
Matt Daily was driving by the scene of the accident when he stopped to see if he could offer aid.
"I didn't see the wreck happen, but stopped to help the victim."

Matt Daily
"She was unconscious when I got there," said Daily. "I broke the window to gain entry to the vehicle. The engine caught fire, I extinguished that. Then a nurse showed up and we pulled her from the vehicle. Shortly after Fort Walton Beach Fire showed up to the scene."
Preston was transported to Fort Walton Beach Medical Center where she was pronounced dead.
The driver of the Chevy SUV, Julie Glover (49), was arrested for Driving While License Suspended. This case is active and pending further investigation.
Anyone with information about this case is asked to contact Cpl. Kendra Stalls at ‪(850) 833-9546‬.