On Thursday, March 9, 2023, a portion of Brooks Street in downtown Fort Walton Beach will be realigned and converted to one-way traffic.
According to the Florida Department of Transportation, the section of Brooks Street affected will be from Perry Avenue to Florida Blanca Place, near the southeast entrance to Publix in the Shoppes at Paradise Point.
The one-way direction will east to west, allowing traffic to flow into the downtown area.
Drivers may experience lane closures on Brooks Street beginning on Wednesday, March 8 from 9 p.m. to 5:30 a.m. to allow crews to place traffic in the new configuration.
This configuration is expected to be in place while crews construct the new westbound bridge. Detour signage will be in place to direct drivers, pedestrians, and bicyclists.
"The City of Fort Walton Beach and FDOT are working closely together to come up with the best solutions for residents and visitors to access the downtown businesses and park area," said interim City Manager Jeff Peters.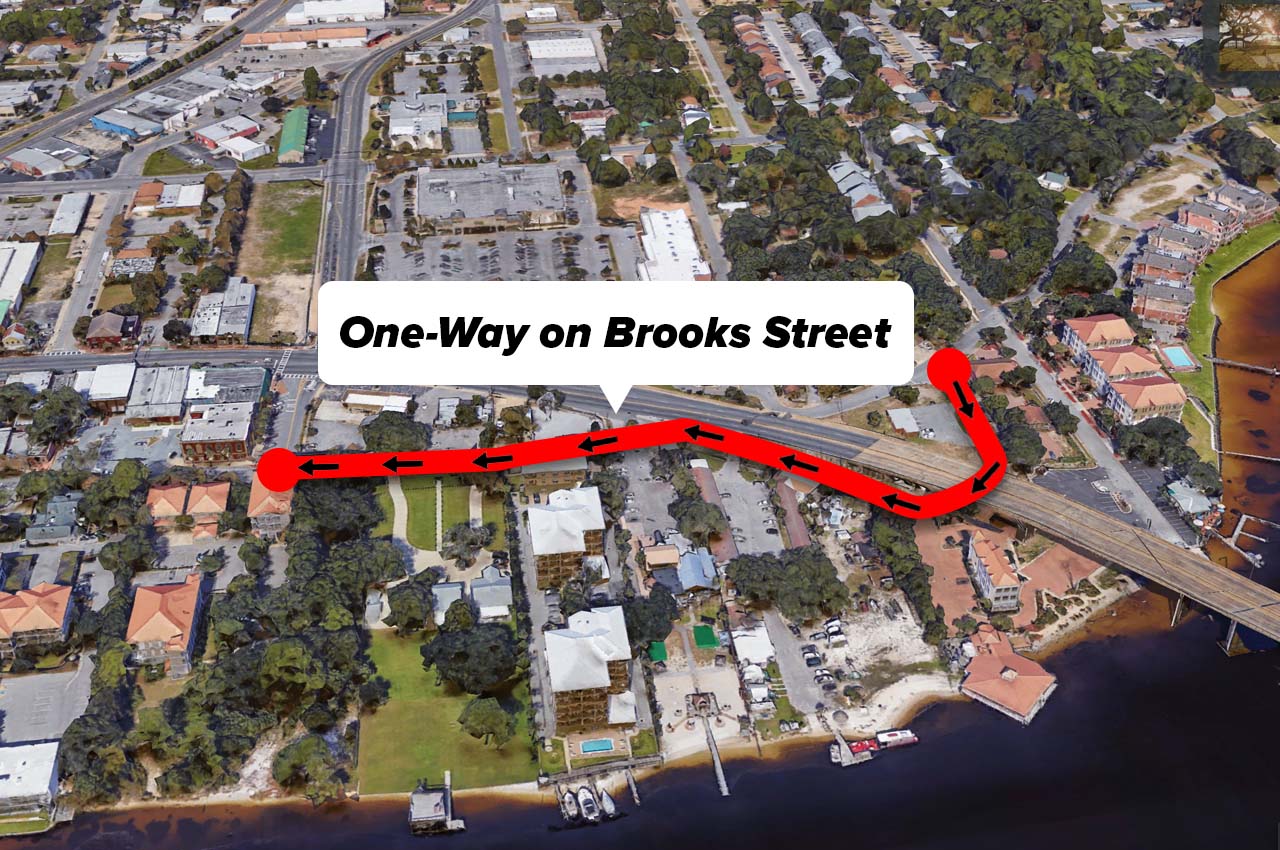 Additionally, drivers may experience the following traffic impacts Sunday, March 5 through Thursday, March 9, from 9 p.m. to 5:30 a.m. as crews perform utility work:
U.S. 98 east and westbound alternating and intermittent lane closures between Perry Avenue and Pier Road.
Santa Rosa Boulevard east and westbound alternating lane closures from east of Amberjack Drive to Ross Marler Park.
Intermittent shoulder closures on Brooks Street, between Perry Avenue and Florida Blanca Place, and on Business Access Road.