Pounders Hawaiian Grill, a fast-casual dining establishment that has quickly gained popularity since its inception in 2017, is actively seeking to expand its presence in the Florida Panhandle with a new location in Fort Walton Beach.
The announcement came via a Facebook post on Tuesday, March 14, 2023, where the restaurant reached out to its followers for potential leads on suitable spaces.
In the Facebook post, Pounders mentioned specific requirements for their new location, such as a minimum of 2,000 square feet, ample parking, and proximity to Highway 98. While the restaurant prefers to lease a space, they are open to purchasing property if the right opportunity presents itself.
In an interview with Get The Coast last year, co-owner Kakela Peters shared the story of Pounders' humble beginnings as a food truck before opening its first brick-and-mortar location in Crestview in 2017, followed by a second location in Niceville in 2019. The restaurant has since become a local favorite, with both current locations boasting a 4.8-star rating on Google.
Pounders Hawaiian Grill is known for its simple yet flavorful menu, which includes four main meat options: Garlic Chicken, Teriyaki Chicken, Teriyaki Steak, and Kalua Pig.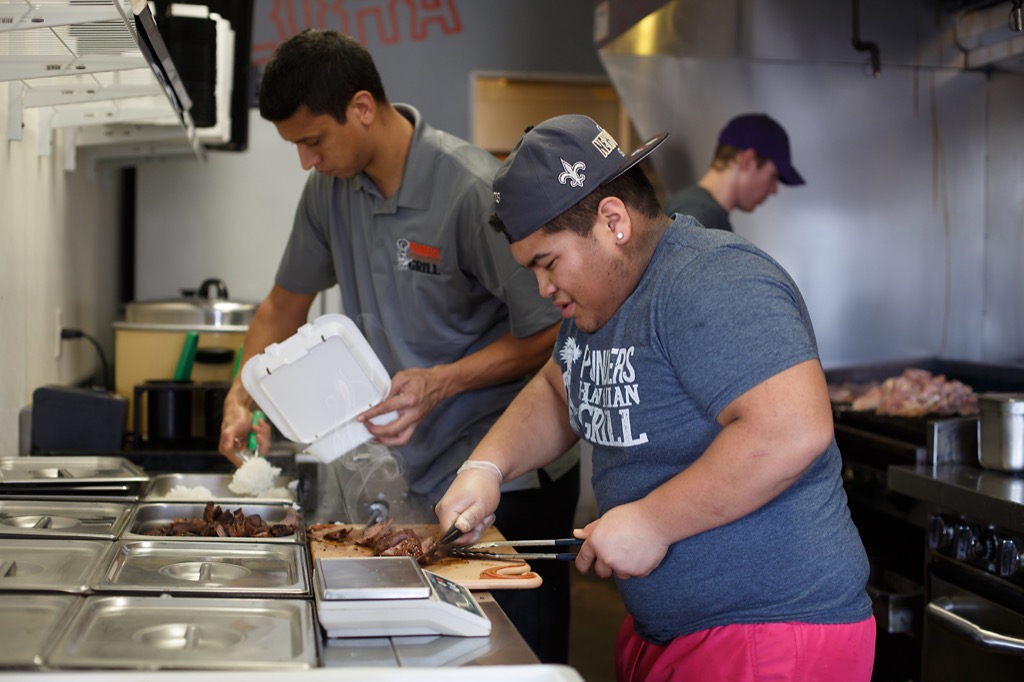 Peters attributes the restaurant's success to their focus on using high-quality ingredients, such as boneless, skinless chicken thighs, and a unique in-house Teriyaki sauce made from Aloha Shoyu, a soy sauce originally produced in Hawaii.
In addition to the main dishes, Pounders offers a variety of sides, including White Rice, Macaroni Salad, and a choice between Leafy Greens or Steamed Vegetables. The restaurant also serves a selection of beverages, featuring the "Aloha Maid" drinks assortment.
The success of Pounders Hawaiian Grill goes beyond its delicious food offerings, with a strong emphasis on customer service that stems from its mission statement: "To live and share the Aloha spirit and serve excellent Hawaiian-style food."
As the search for a suitable location in Fort Walton Beach continues, the anticipation for a third Pounders Hawaiian Grill location grows among residents and fans of the popular restaurant.
Pounders Hawaiian Grill currently operates at the following locations:
Niceville: 142 Palm Blvd N, Niceville, FL 32578
Crestview: 1338 N Ferdon Blvd, Crestview, FL 32536.