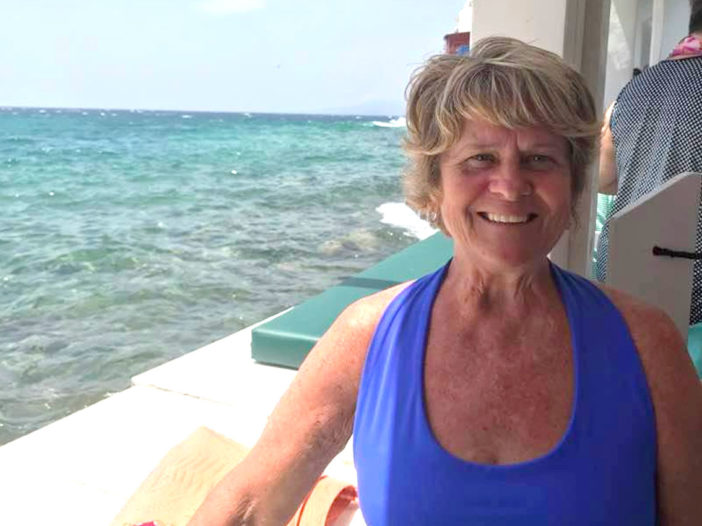 UPDATE: OneBlood confirmed with Ramona on Monday, December 9 that they have 7 units of blood for her surgery!
---
Last week, we reported that the Navarre resident is desperately needing O Negative blood that is negative for the KPB antigen. Speer was scheduled to have a life-saving surgery on Tuesday November 26th, but because her blood type is so rare, there wasn't any O- blood in Northwest Florida that was negative for the antigen.
It's been an overwhelming week for Ramona Speer, but one that she is incredibly thankful for.
After our story was published on Facebook, the community rallied, other news organizations picked up the story and helped catapult this local story into a national one.
"I've had people offer to fly down here just to donate blood", Speer said. "I cannot thank the community enough for what they have done for me. I know I'm a rare blood type but thank you to everyone who donated and reached out in support."
But the search isn't over…
Speer's doctor doesn't want to hold off on surgery any longer and she is scheduled to undergo a lengthy surgery on Tuesday, December 10. Currently, the doctor has 4 units of blood that are a match but is still hoping for another 2-4 units before Tuesday's surgery.
This is where you can still help: While OneBlood is working closely with the American Rare Donor Program to search worldwide for her rare blood type, you can also get tested if you are O negative. OneBlood locations in Northwest Florida will test for the antigen. Make sure you direct your donation to Ramona Speer in Navarre, Florida.
"To coincide with #GivingTuesday happening worldwide today, I'm thankful for the community who showed up", Speer told Get The Coast. "My ERA American family is spending the day participating in #GivingTuesday throughout our community and I can't thank them enough for getting the ball rolling. If it wasn't for them putting it out on Facebook, I don't think this would have grown to what it is today."
---
One Blood in Fort Walton Beach
405 Racetrack Rd NE #104
Fort Walton Beach, FL 32547Open Monday, Wednesday, and Friday.
One Blood in Crestview
2400 S Ferdon Blvd B
Crestview, FL 32536Open Tuesday and Friday.
One Blood on Nine Mile Road
1999 E 9 Mile Road
Pensacola, FL 32514Open Tuesday, Wednesday, and Friday.