Redfish populations along Northwest Florida have declined since 2010 due to overfishing and habitat degradation. Additionally, Florida has banned the commercial harvest of redfish because there simply aren't enough.
That's where redfish restocking comes into play, and that's exactly what will happen in the Choctawhatchee Bay.
The Coastal Conservation Association Florida is a statewide nonprofit dedicated to protecting and preserving Florida's marine environment. Back in 2018, they got involved with restocking Florida waters in partnership with Duke Energy Mariculture Center out of Crystal River, FL.
Duke Energy has been restocking for more than 30 years.
They have released over 4 million fish and crustaceans into the Gulf of Mexico.
The mariculture center started as an environmental compliance requirement for Duke Energy to operate their nearby power plants. Now, each year it raises up to 100,000 redfish and spotted seatrout and releases them into the Gulf of Mexico to support year-round fishing.
It has grown into one of Florida's most successful hatcheries.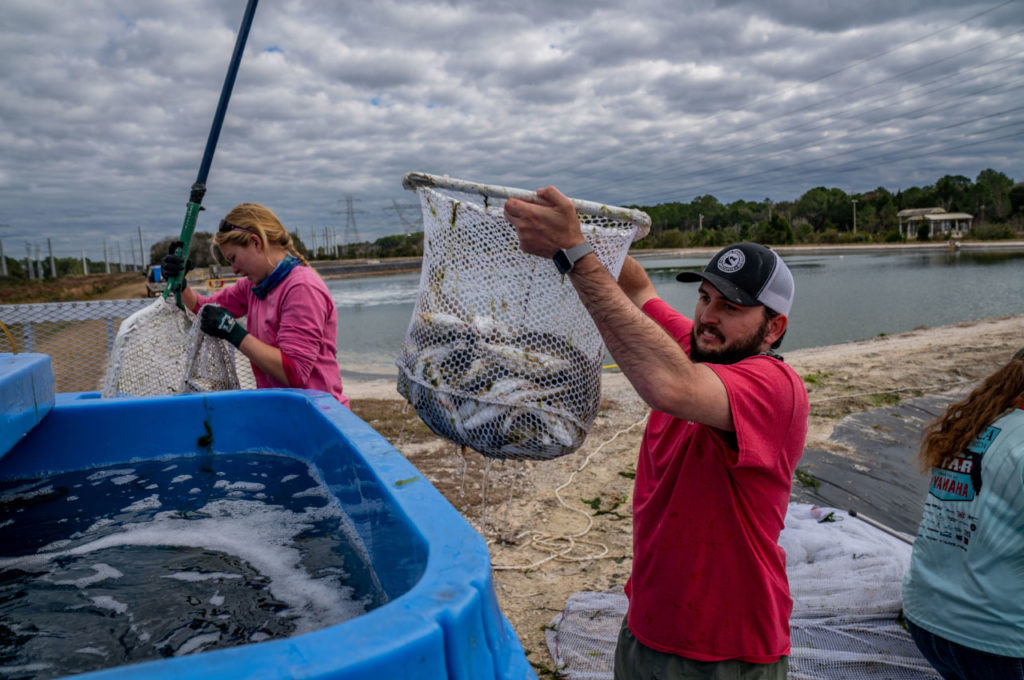 "Stock enhancement is a must in Northwest Florida, or we could continue to see a decline," said Amanda Krpan, Regional Director for Coastal Conservation Association Florida. "Redfish play a major ecological role in the marine ecosystem, as both dominant predators, and important prey."
According to Krpan, Duke Energy's hatchery only has the funding to operate at a local level in Crystal River. However, thanks to a $25,000 donation from an IMPACT 100 member, the project will be a reality in Okaloosa County.
These funds will go directly toward holding tanks, rigging components, nets, feed, transportation bags, and transportation to the Panhandle.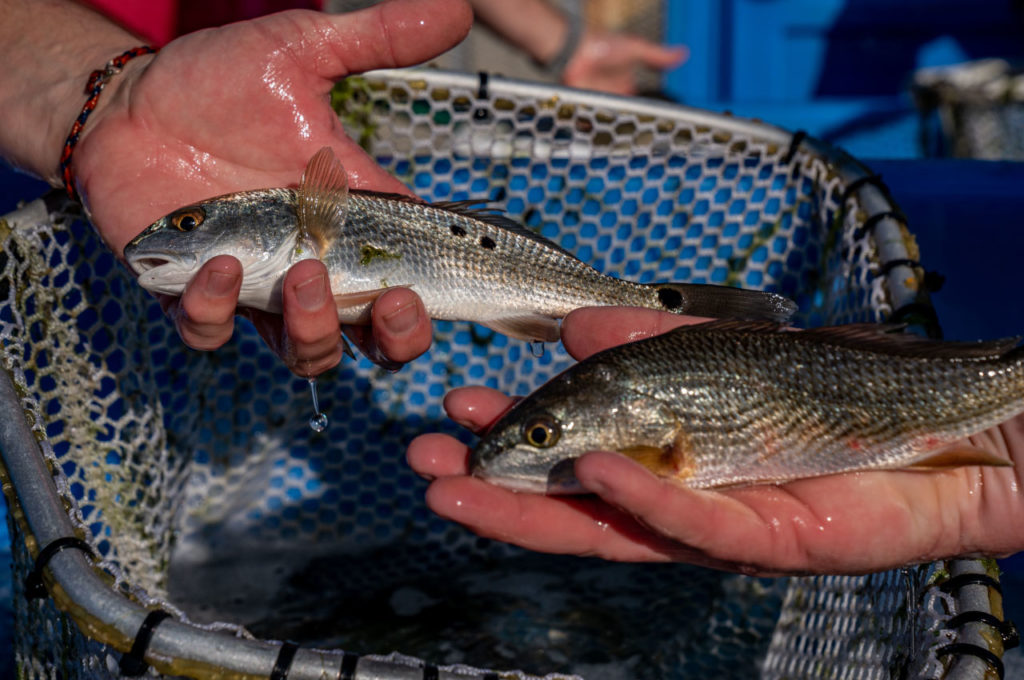 Krpan says that "a lot of science goes into raising 10,000 fish" and many factors are considered including the time of year, how the fish are raised, and what they are fed.
"These fish will be given the best conditions to survive and thrive," she said. "The survival rate of these fish should be excellent because the Choctawhatchee Basin Alliance won the IMPACT 100 grant award in 2019 to build hundreds of feet of oyster reef which is a natural habitat for these Redfish. So these two projects go hand in hand!"
What they will be releasing
With the help of Okaloosa's Coastal Resource Team, the redfish that will be released are 6-10 inches in length. These fish have been raised in outdoor ponds instead of a laboratory tank setting, and get water pumped into the pond from the Gulf of Mexico.
That includes crabs and crustaceans.
Krpan says that the fish are already learning how to forge for their own food before they put them back into the Gulf.
"The quality of these fish are going to be very good, especially compared to other hatchery raised fish," she said.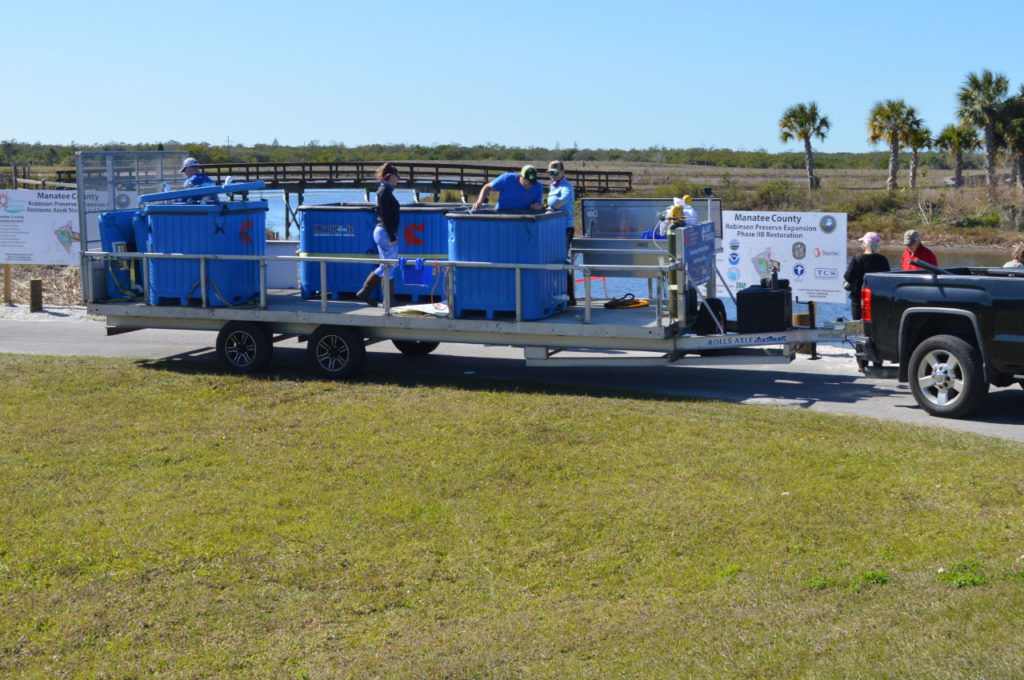 Alex Fogg, Coastal Resource Manager for Okaloosa County, says that inshore fishing for species such as redfish is just as important to our area as our iconic offshore fishing.
"CCA has been extremely active in helping to restore numerous fish species throughout the region and we are happy to partner with them," he said. "We look forward to working with CCA to make these restocking events more frequent."
In terms of longevity, Krpan says that when female redfish reach reproductive age (5-7 years), they can spawn 2 million eggs per year and live up to 40 years. That means these fish have the potential to release billions of eggs in their lifetime, creating a self-sustaining impact once they are released.
"This is the first-ever concerted effort to help restore redfish populations in the Panhandle," she said. "The project is self-sustaining and offers a positive environmental and economic impact. Choctawhatchee Bay is the heart of this community, and we aim to make it a thriving environment."
Details on the restocking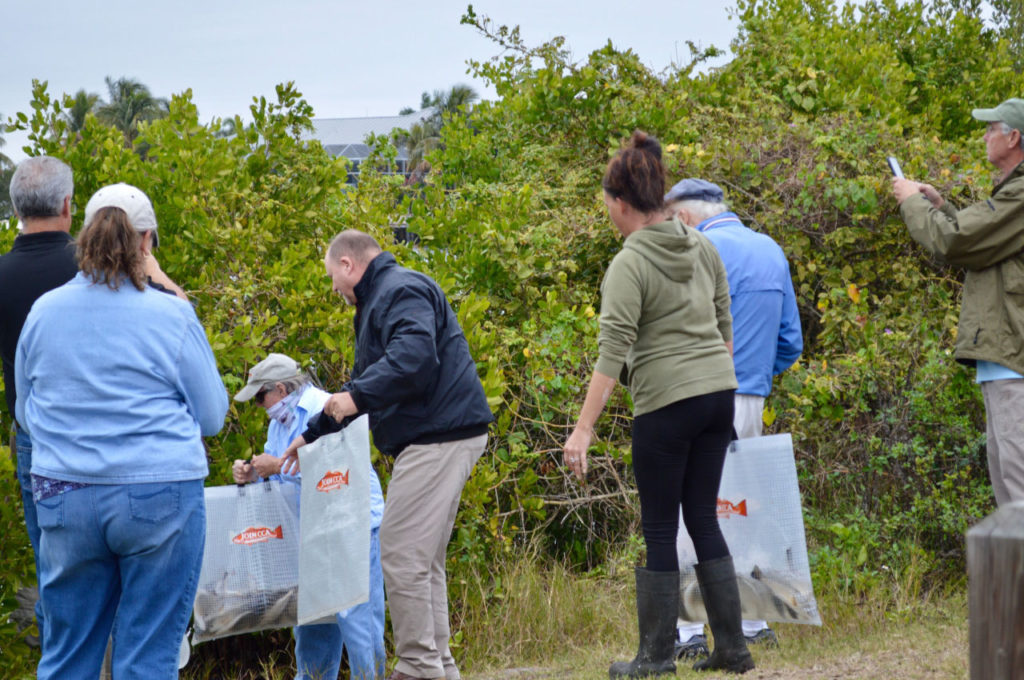 It is completely free and open to the public. In fact, the public is encouraged to attend, watch and participate. (Kids too!)
"We actually want the public to not only watch, but to participate," said Krpan. "We are asking people to wear athletic attire, water shoes, or attire that you don't mind getting wet, and help us restock."
Volunteers will carry the redfish from the tank inside big, clear bags and wade out about knee deep in the water to release the fish.
"The release is a beneficial project for the health of the Choctawhatchee Bay area fisheries and we are fortunate to have CCA Florida as a meaningful partner in this conservation effort," said Okaloosa Board of County Commissioners Chairman Mel Ponder.
"We truly believe in this and want to restock this fishery, but it's also an incredible opportunity for everyone to see how important projects like these are so that we can do them again in the future," added Krpan.
The redfish restocking is planned for Tuesday, March 29th at noon at Fred Gannon State Park in Niceville.
Contact Amanda Krpan for additional details at akrpan@ccaflorida.org. Date, time and location are subject to change.