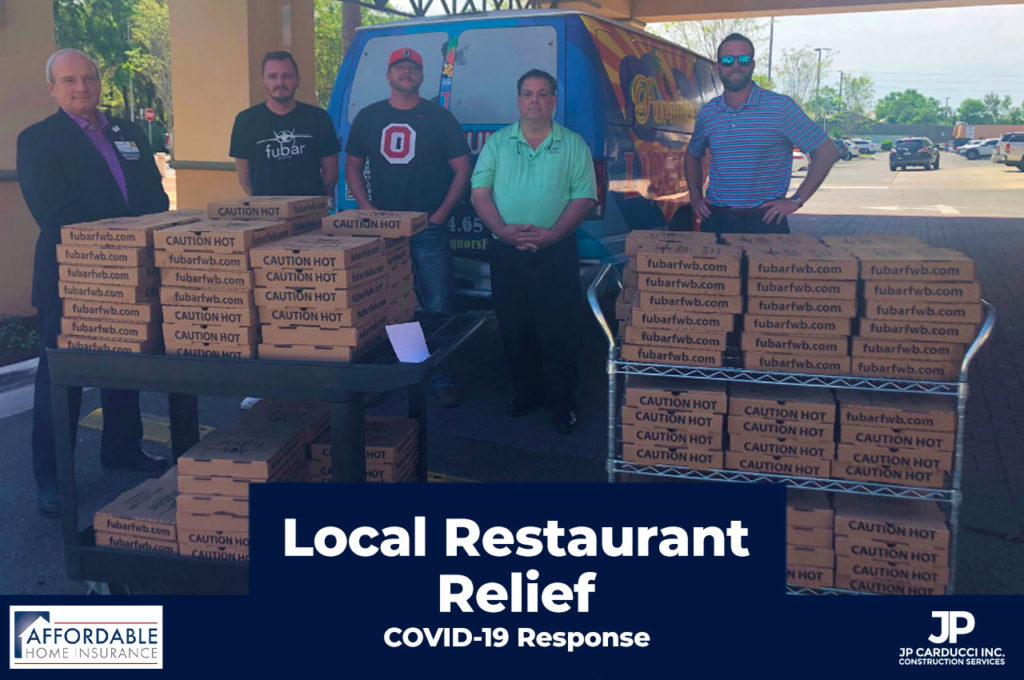 Dennis Gagnon Jr, Brian Brennan and Drew Armacost formed the Affordable Home Insurance Charities Foundation in 2012. The foundations goal has always been to support our local community in any way possible. In the past they have partnered with The Eagle Fund, Sandcastle Kids, Pawsitive Love Foundation, and The Emerald Coast Breast Cancer Foundation to name a few.
Sadly, due to COVID-19 the charity has had canceled this year's golf tournament, but every defeat presents us with new opportunities. With the support of many of their Insurance Carriers/Sponsors, us here at Get The Coast, and JP Carducci Inc. Construction Services, The Affordable Home Insurance Charities Foundation is launching a local relief effort.
MOST of our local community has and will suffer from all of this, and sadly, some more than others. Most of our businesses will also feel major impact as well but not to the likes of those locally owned restaurants and service members that drive this town.
Our goal is to support these locally owned restaurants and their employees by purchasing meals for our local medical personnel, first responders, and teachers in Okaloosa and Walton County. Already we have provided lunch to the entire staff at Sacred Heart Hospital with the help of our locally owned Tropical Smoothie. Provided a meal to the staff of both Fort Walton Beach Medical Center and Twin Cities Hospital thanks to Fubar. And bbq from Parson's to Ocean City Wright Fire and Fort Walton Beach Fire Departments.
In addition to that, we have plans to feed medical personnel, first responders, and teachers at locally owned restaurants throughout our community in the near future. These initial relief efforts are being funded by the Affordable Home Insurance Charities Foundation but we'd like to keep this going.
We realize that this is a difficult time for us all. All we ask is that you please share this with anyone whom you think may be able or willing to help. We're not asking for a fixed donation. Any amount can help these locally owned restaurants survive while feeding those we're needing most right now!
Many of us have grown up here, or planted our roots here because we truly love what this town has to offer. We can't survive without the local businesses that fuel tourism. If you have any interest in our relief effort and would like more information on how your business can partner with us by making a tax deductible donations to feed our first responders, please proceed with the form below!