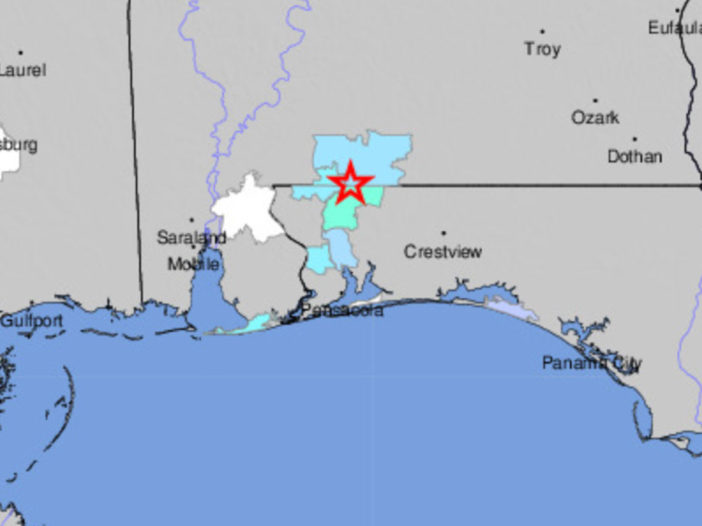 According to the US National Weather Service out of Mobile, Alabama, on Thursday morning there were a few reports of "possible seismic activity" from Santa Rosa County and Escambia County, AL.
The U.S. Geological Survey now reports that a 4.0 earthquake did occur along the Florida-Alabama line just to the northwest of Mount Carmel, Florida at 10:07am.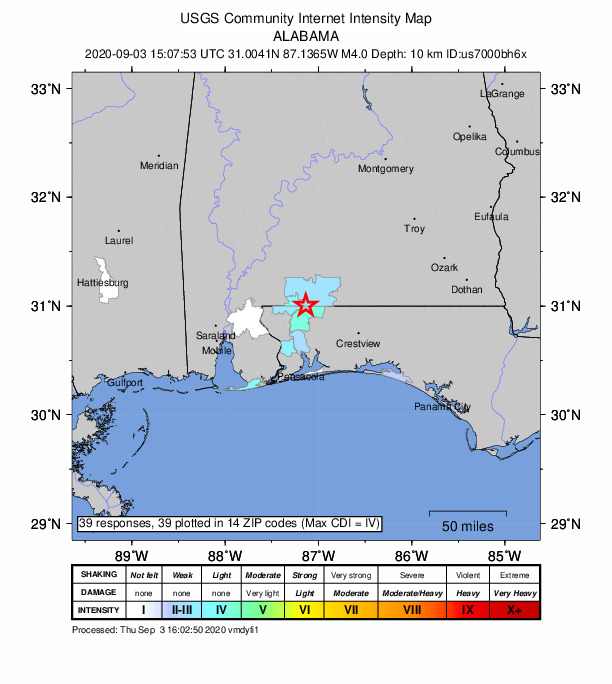 If you are in that area, did you feel it?