Voting is now open for Specialty Roofers, Inc.'s Roofs for Educators contest! More than 275 Northwest Florida educators were nominated to win a free roof, and now it is down to the final three:
Billie "Charisse" Stokes from Crestview High School
Donna Barton from Destin Elementary
Patrick Cole from Niceville High School
"As a local company that deeply cares about this community, we want to give back," Erin Bakker, director of business development at SRI, said. "Early in my career I taught first and second grade at Destin Elementary, so I know firsthand that teachers deserve all the praise and appreciation we can give them."
Specialty Roofers, Inc. (SRI) is partnering with GAF Roofing for this latest contest. Last year, Perry Heslep, an officer with the Fort Walton Beach Police Department and Florida National Guardsman, was the lucky winner of their Roofs for Responders contest. Voting for the Roofs for Educators contest is open today through Thursday, May 6 at midnight.
"The 2020-2021 school year has posed many hurdles for educators across the country, and we are especially proud of the hard work and dedication of our teachers in Northwest Florida," Mike Miller, president of SRI, said. "We would like to show them that we appreciate them."
The prize, valued at more than $7,000, will include all labor and materials and the lucky homeowner will be able to select their shingle color. SRI will also include its Golden Pledge warranty on the roof, which includes a 50-year material warranty and a 25-year labor warranty. Specialty Roofers offers the most trusted commercial and residential roofing brands and products and stands behind them with comprehensive installation and repair services.
Specialty Roofers has earned a reputation for being one of the best roofing companies in Northwest Florida. Local accolades include 2018, 2019 and 2020 Finest of the Emerald Coast by Northwest Florida Daily News, 2018, 2019 and 2020 Best of the Emerald Coast by Emerald Coast Magazine and Best in Niceville for several years. SRI has a local reputation for giving back to the community they live in through various endeavors, events and sponsorships. For more information about SRI's products and services, visit www.specialtyroofers.com or contact Erin at erin@specialtyroofers.com or call 850-855-5375.
Meet The Finalists
---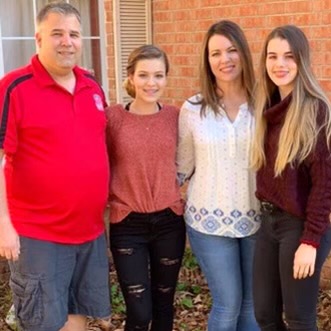 Billie "Charisse" Stokes
Crestview High School
"My name is Stephanie Barfield and I am nominating Billie "Charisse" Stokes for a new roof. Charisse has been an educator for 14 years in Okaloosa County Schools. She has been a full-time teacher for the past 11 years, and was a substitute teacher for three years prior. She has made a huge impact on the students and staff at each of the schools where she has taught. In addition, her husband is a pastor so she serves alongside him in their church ministry. Their family has served the community selflessly and you will not find a more deserving teacher for this amazing gift!"
"I'm nominating my teacher Ms. Stokes!! She is the best teacher I've ever had. She is always up-beat and encouraging the students. She truly believes in all of us and I never would have been able to make it through the end of last year or this year without her!! She is never too busy for the students, even if you're not in her class. She is one of those special teachers whose class you never dread going to and is always the best period of the day. She also helps out with clubs and band and is always volunteering. She definitely deserves this!! Best teacher in Okaloosa County!!"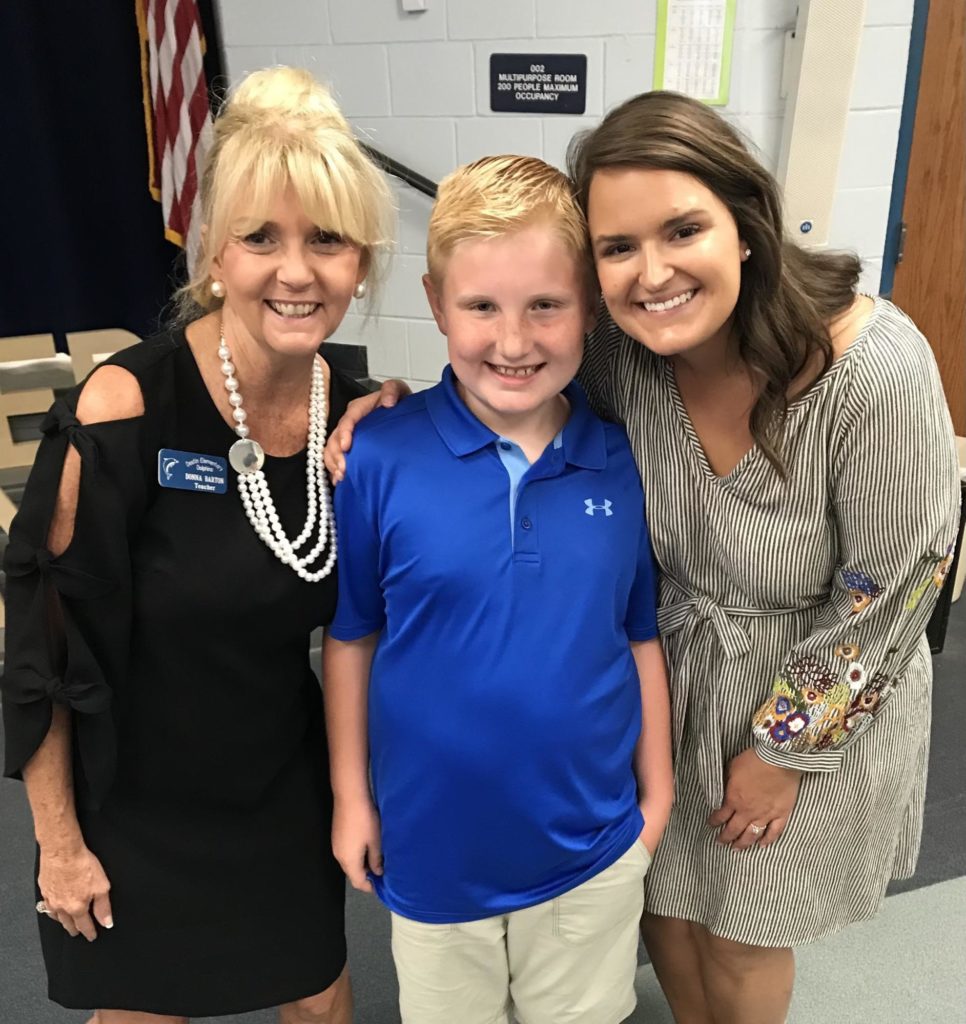 Donna Barton
Destin Elementary School
I have taught at Destin Elementary for almost 35 years, I have truly given my life to the wonderful children of Destin. In these 35 years, I have not only taught these kiddos, but I have attended a zillion Little League games, many youth football games, swim meets, soccer games and cheer/dance events. These students will always be in my heart! Former students still bring a huge smile to my heart when I see them. It always makes me proud to hear the fabulous successes they are having in their lives. I will be retiring in December. My husband died 4 years ago, so in my retirement I will have to watch each penny I spend. I will definitely be on a fixed income. I am worried my insurance company is going to cancel me because of the condition of my roof. It would be great to end my teaching career with a generous gift of a new roof!! – Donna Barton
"I love Mrs. Barton because she is the most patient teacher I've ever had. Even though I know I wasn't an easy kid to teach, she still loved and appreciated me. She was always happy and made everyone else feel happy. She's the most deserving person I know."
—Matthew Brown, 3rd grade 2012-13
"Mrs Barton is nice, spirited, and loves everyone! We also will always remember her sweet southern accent."
– Ann Harper & Brooks Wright, 3rd grade 2019-20
"Looking back, I now see that Mrs. Barton recognized the impact that she would have on us all. She saw it as a privilege and embraced the opportunity to give us more than scholastic knowledge. She helped shape us into caring individuals, people that would recognize when it was our turn to teach that same compassion to our children or others in our life".
—Paul Brannon, 5th grade 1990-91
"Donna Barton has been a dear friend and colleague for 35+ years. She is the definition of a true Southern lady. Donna greets and treats her friends as well as her students with genuine care, kindness and compassion. You have terrific teachers; then you have Donna Barton, a genuine pearl. After 35 years of teaching children under the Destin Elementary roof, let's give back to our hometown Southern Pearl!"
—Marti Gardner, Former DES Teacher and Principal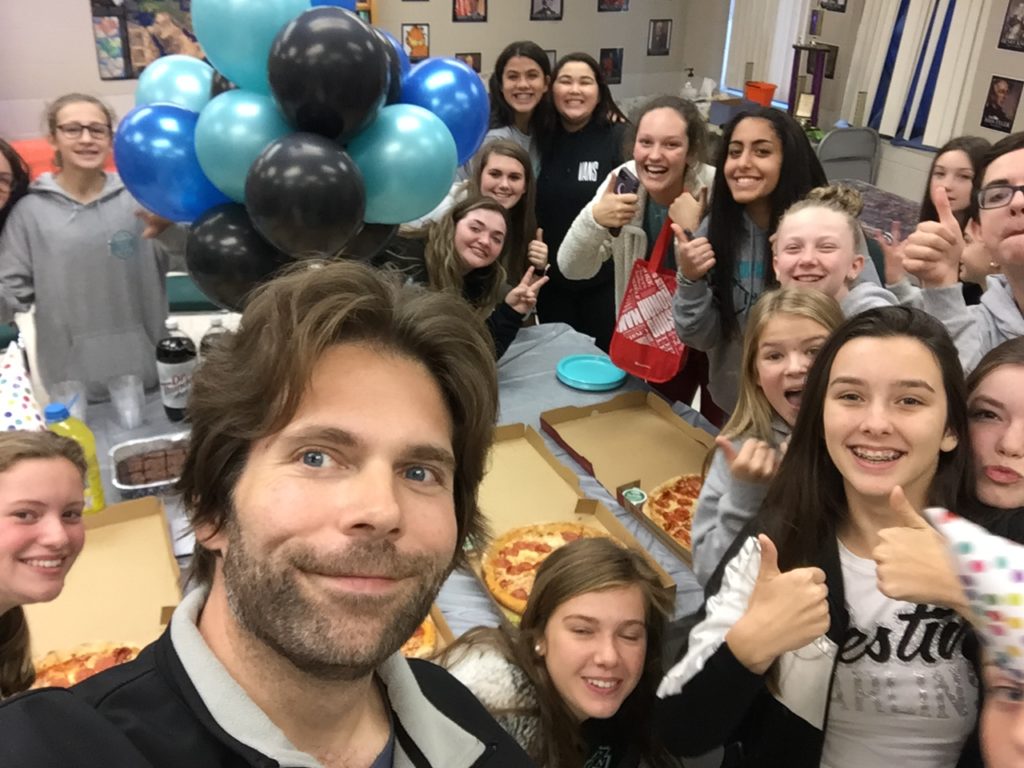 Patrick Cole
Niceville High School
"Mr. Cole is a great teacher and works hard to keep his students motivated and interested in the topics they're learning."
"Mr. Cole is a legendary teacher throughout Niceville High School, he not only teaches us about history in the best way possible but also teaches us about life and how we can all succeed when when we are older, he answers the questions school does not answer and is an amazing all around person. He is the best teacher I have ever had and he mentioned his roof and how it is the one thing he needs more than anything else. Please choose Mr. Cole for the free roof, he deserves it more than anyone else."
"Patrick Cole has been teaching in Okaloosa County for a long time. He has such an enthusiasm for teaching history, and can tell you everything about the Civil War, Ancient Rome, and the Napoleonic Era. He's a genuinely kind person, and he has always helped me out whenever I was in need. Now he needs a new roof, which is old, leaking in several places, and has mold."
Voting has now ended.
You can vote one time per day