On Sunday, April 23rd, experienced scuba divers from Okaloosa County and beyond gathered at the Okaloosa Island Fishing Pier for the annual spring cleanup dive event.
The event, which was put on by Visit Destin-Fort Walton Beach, The Gulfarium, and the Okaloosa Island Fishing Pier, aimed to remove fishing line and debris from the pier pilings and seafloor, ultimately preserving the coastal environment.
Around 50 divers participated in the cleanup, according to the county. The divers spent the morning removing various debris, including fishing line, lures, and even an umbrella. In total, 93lbs. of debris was removed.
"This mere 93lbs. [of debris] means our fisherman have really adopted the 'leave no trace' initiative," said Eric Brown, General Manager at the Pier. "We have an amazing group of local fisherman that do their part and then some to help keep our environment clean."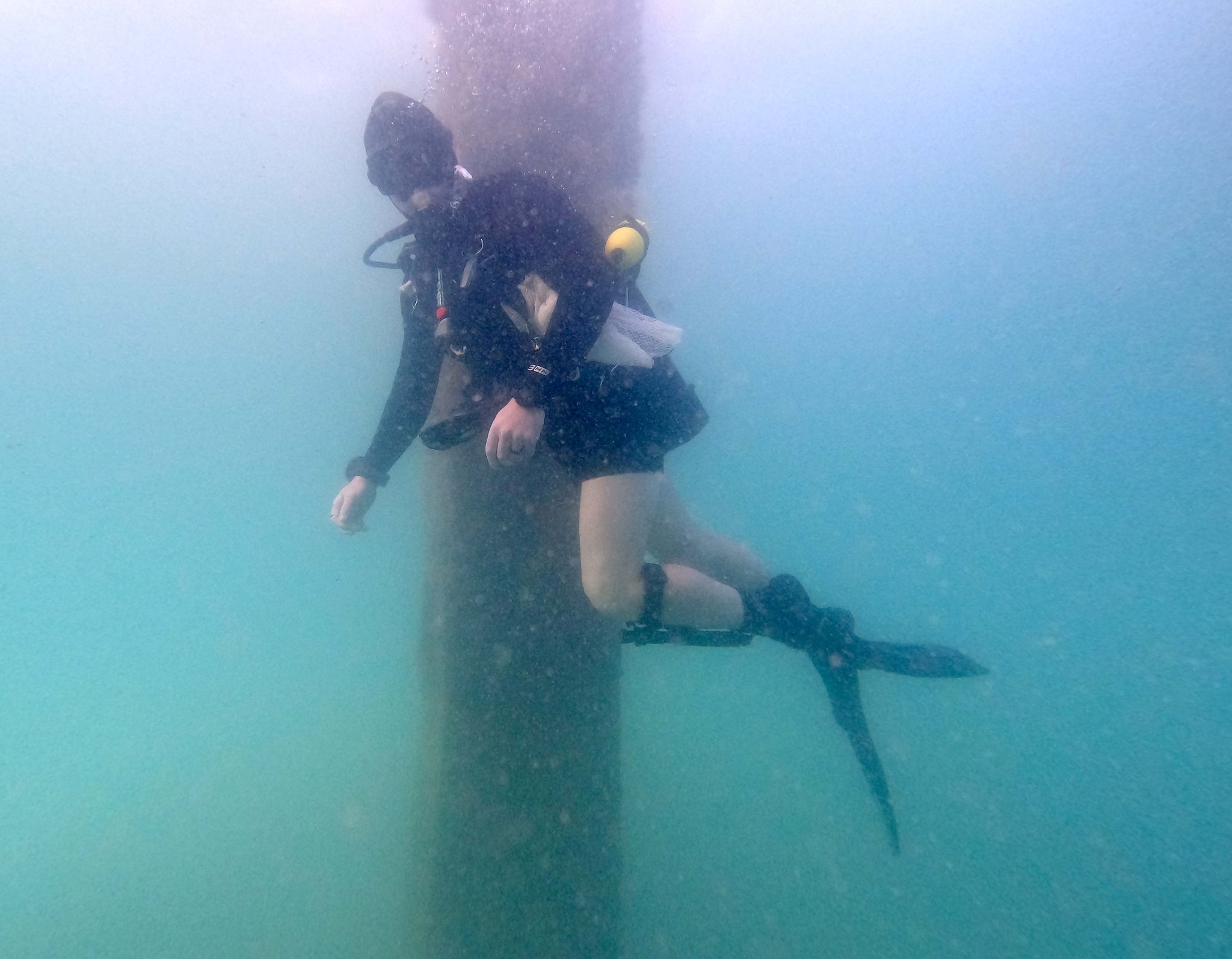 According to the county, any usable lures will be salvaged and resold by the Okaloosa Island Pier, with proceeds benefiting the Gulfarium C.A.R.E. Center.
After the dive, participants enjoyed an after-party at Angler's Restaurant.