With Shark Week ending recently, it is so appropriate for Fort Walton Beach to welcome a new restaurant named "Shark Bite" to the area.
Shark Bite is located in the shopping plaza on the corner of Martin Luther King Blvd and Freedom Self Storage Road. It is a 900-square-foot quaint space with a tropical vibe to it. Their location is perfect for the military customer base they hope to attract and will seat about 36 customers.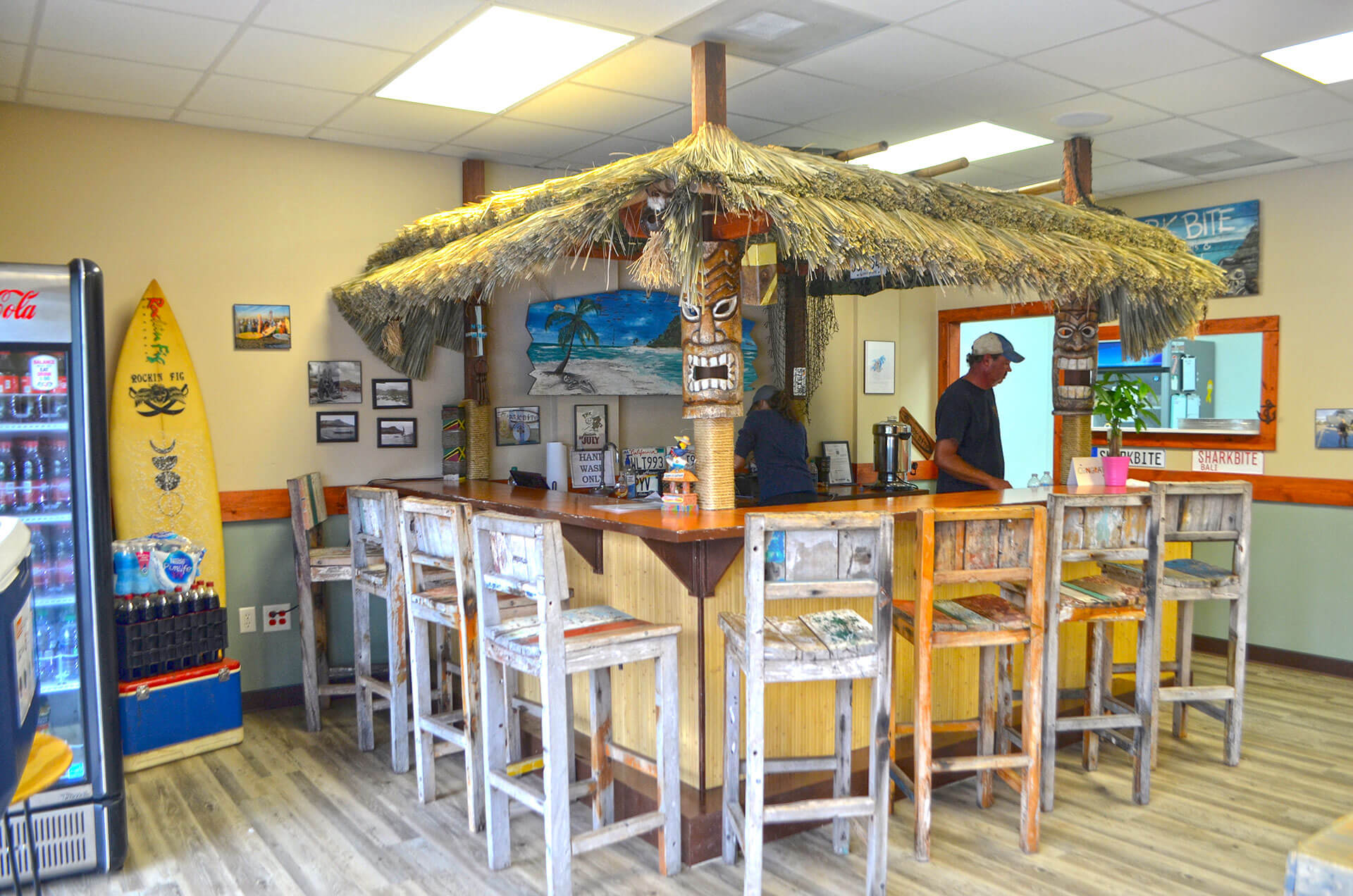 Rich Querney, one of the owners of Shark Bite, says they are in their third week of operation and things have been going really well so far. Opened in late July, Shark Bite in Fort Walton Beach is an expansion to the original Shark Bite food truck in Navarre. The new location serves a delicious breakfast menu including many different breakfast burritos and bowls served with tater tots. At lunch time, Shark Bite offers unique Hawaiian cuisine, serving food such as the "Kalua Pork Plate" and the "Honey Garlic Chicken Plate."
Gary Fields, another one of the owners, said they want to keep the atmosphere as relaxing and stress-free as possible. "That's why we don't play any kind of CNN or Fox News or anything like that." Fields said. "We want to keep our guests away from what they hear everyday." Instead, they play surfing videos on the television and the walls are filled with island decor and peaceful beach photos.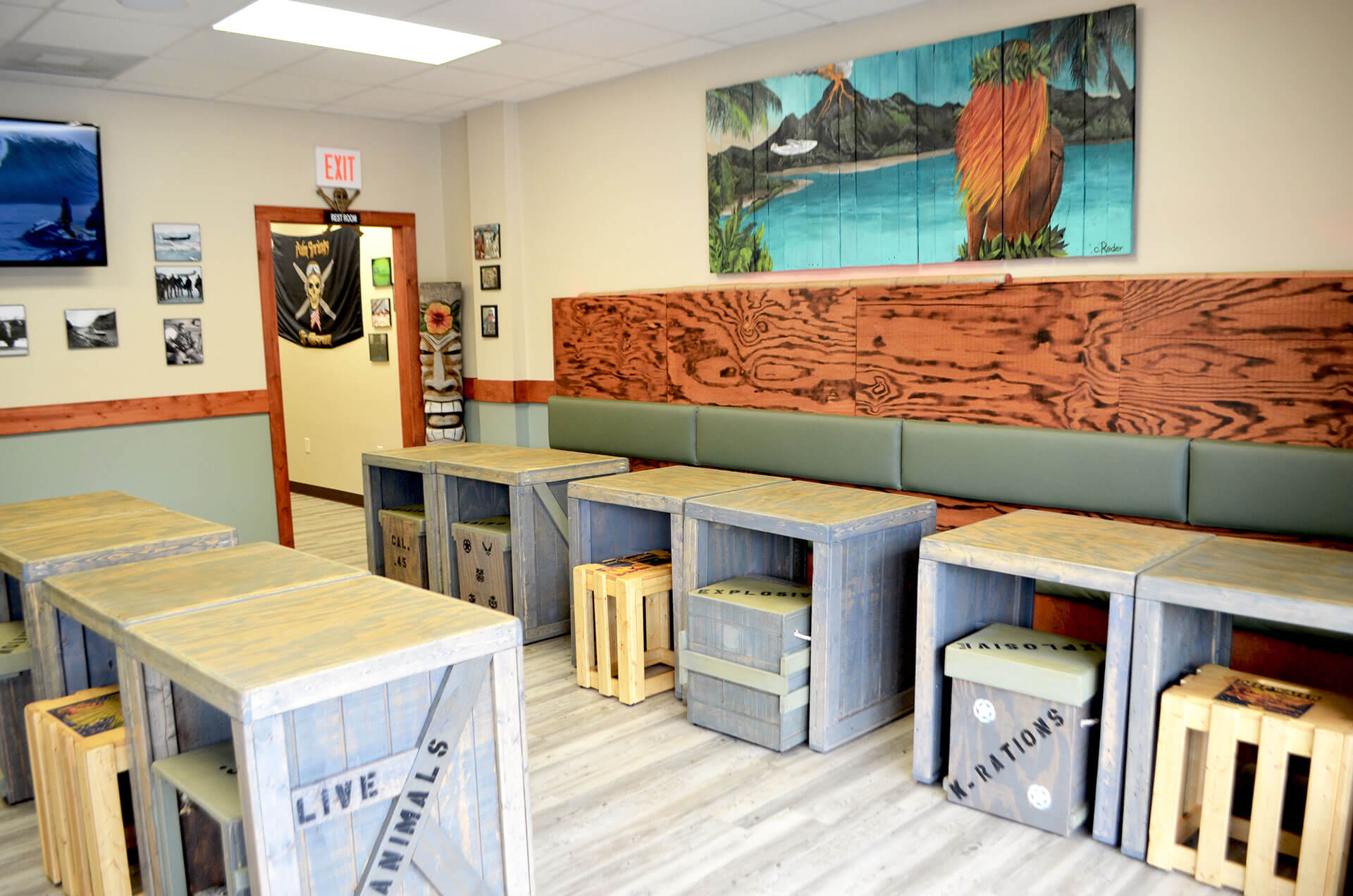 Fields said their hope is to do well and serve their military community as much as possible. That was a big factor in why they chose this location. "The military community has been trying to get us to come out here for a while." They would come out to Navarre and discuss the need for a second restaurant in Fort Walton near the base.
"People have also asked us to come out to Destin. More expansion is definitely not out of the question," Fields said. "We're always looking for a new opportunity and project. Once we get this one going really strong, then we'll see what happens."
Shark Bite is open Monday through Friday from 6am to 2pm, with weekend hours to come.