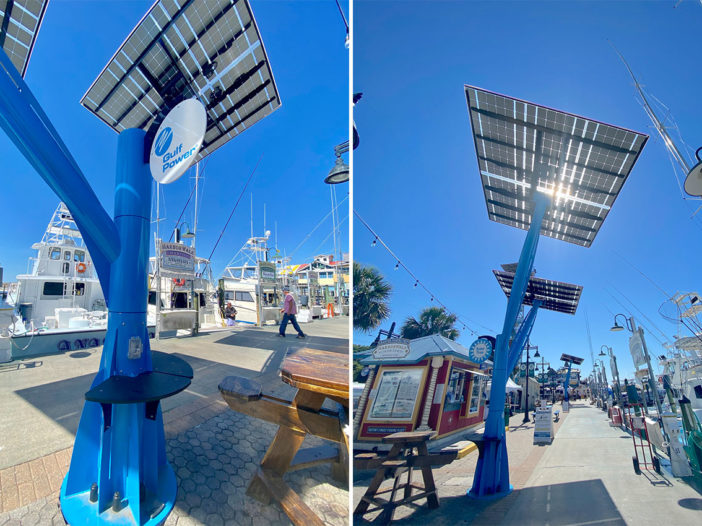 On May 20th, Gulf Power, City of Destin and HarborWalk Village will hold an official "untying" ceremony (not a ribbon cutting) in honor of the new solar trees at HarborWalk Village.
Now part of Florida Power & Light Company, Gulf Power is "increasing ways to harness zero-emissions energy from the sun that keeps costs down for their customers and helps keep the region beautiful", according to a press release.
The panels on the two solar trees harvest the sun to produce zero-emissions energy. This eye-catching technology is located in the entertainment district at Legendary's HarborWalk Village.
According to Gulf Power, these trees are generating 7.2 kilowatts of clean, renewable energy that is flowing into the power grid.
"That's enough energy to power nearly six school classrooms," said the company.
The trees feature color-changing lights and provide an opportunity for the public to see solar energy technology at work. You can scan each tree's QR code to access information about the benefits of solar, Gulf Power's solar trees and canopies, and their large-scale solar energy centers across Northwest Florida.
To see the trees: Head to the HarborWalk Village Adventures area. The two trees are located under the zipline.
👋 Sign-up for our free local newsletter
The BEST way to stay updated on the headlines along the Emerald Coast every single day. Never miss important local info!