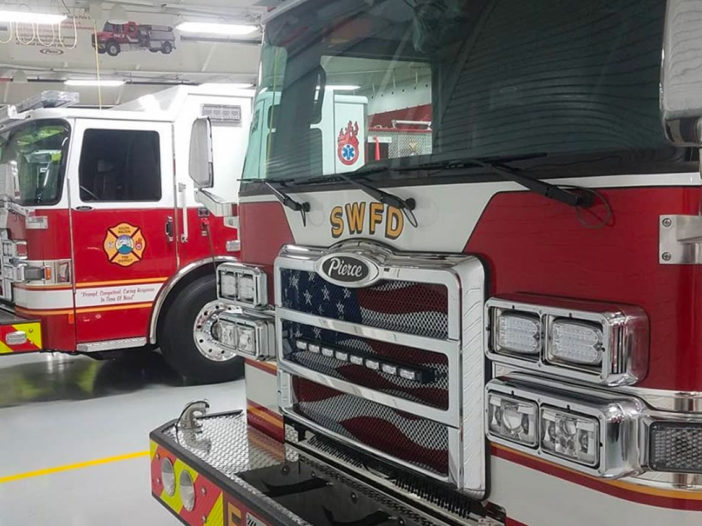 The South Walton Fire District Truck Build Committee is conducting a final inspection on the two new 2019 Pierce Saber Engines today in Bradenton, Florida.
These new engines, known as "The Twins" will be equipped with larger (750-gallon) tanks and will both have improved turning radius/maneuverability compared to the existing ten-year-old engines they will be replacing.
Engine 1 will be housed at SWFD Station 1 and will serve the Inlet Beach Community.
Engine 5 will be housed at SWFD Station 5 and will serve the Miramar Beach Community.
"We are extremely proud of our SWFD Truck Build Committee are very thankful and fortunate to have the unwavering support of our SWFD Board of Fire Commissioners and our South Walton community."

South Walton Fire District