The Greater Fort Walton Beach Chamber of Commerce has completed another project promoting the area's history.
The Susan Myers Fort Walton Beach Historic Walking Trail was developed as a project of the Fort Walton Beach Chamber and sponsored in part by the Department of State, Division of Historical Resources and the State of Florida.
The Walking Trail, established in memory of Susan Myers, will serve to preserve the history of Fort Walton Beach. The public is invited to a ribbon cutting and dedication on July 29, 2021 to commemorate the official opening of the trail. The event will take place at the Gulfview Hotel at 5:00pm followed by refreshments and a tour.
Myers, a former Fort Walton Beach City Council Member, community advocate and businesswoman, passed away in March of 2019. Today, her name is on permanent display on the Susan Myers Learning Resources Center at Northwest Florida State College's Niceville Campus.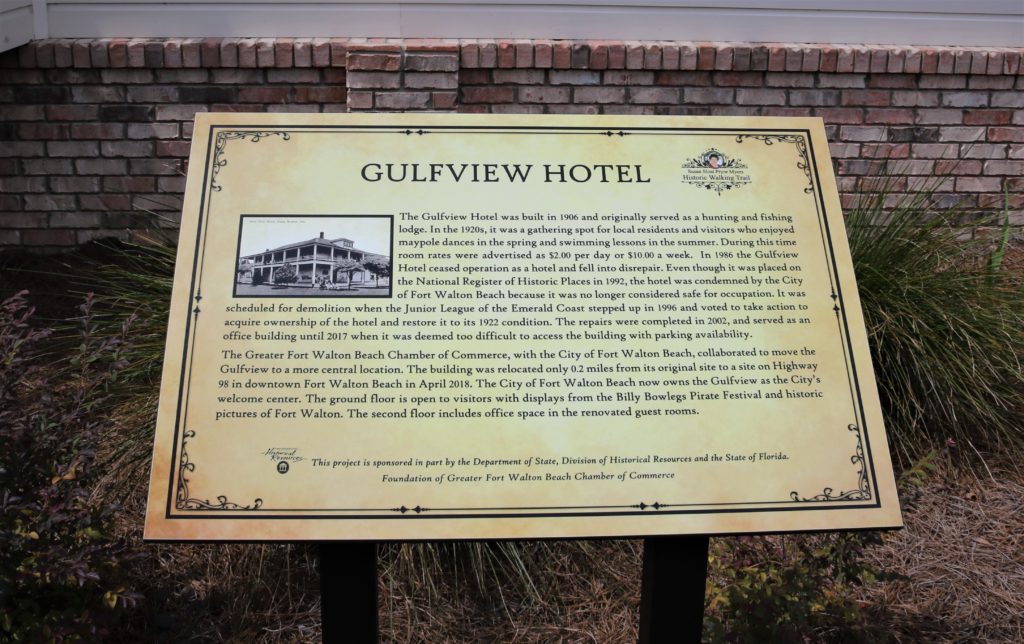 The Gulfview Hotel anchors the trail and is the oldest remaining original structure in downtown Fort Walton Beach and is one of the sixteen sites highlighted on the downtown trail. Other sites include:
The Native American Indian Temple Mound
The Civil War Camp Walton
Brooks Landing
Self-guided tours are available for the Trail, as well as a video of the History of Fort Walton Beach video.
"We are excited to see this project completed," said Ted Corcoran, President/CEO of the Greater Fort Walton Beach Chamber of Commerce. "Not only does it pinpoint various historical spots in downtown Fort Walton Beach but it also highlights the positive community influence and accomplishments of Susan Myers."
Self-guided trail brochures will be available beginning July 29, 2021 at the Gulfview located at 115 Miracle Strip Pkwy, SE and the Fort Walton Beach Chamber of Commerce office on 34 Miracle Strip Pkwy, SE, Fort Walton Beach.