The Montessori Learning Center in Fort Walton Beach is hosting their "re-imagined" Taste of Spain experience on April 9, 2021.
The Taste of Spain is a big fundraiser for The Montessori Learning Center and will help with their ambitious expansion efforts to add more grades, as all net proceeds from this event will directly benefit their future campus. The school has a goal to open their new 10,000 sq.ft. campus by Fall 2022 that would accommodate Preschool – 6th grade.
Normally, the Taste of Spain would be an in-person event but due to COVID, the school has made some changes.
While the Paella will prepared live on-site, the food will be for pick-up only. Participants can select and purchase their order from MLC's website and the freshly prepared Paella will be available for pickup anytime between 5:30pm -7:00pm on April 9, 2021.
"Our teachers will direct traffic in a fast and orderly manner through the back of our school in a contactless, drive-through format," the school wrote on their website. "As always, the talented chefs from Real Paella will prepare three options to suit all tastes and diet preferences."
The 3 options to choose from include:
Seafood Paella
Chicken & Pork Paella
Vegetarian Paella
The cost is just $35/plate or $60 for two. Each plate purchased includes one automatic entry into the school's "Jackpot Drawing" for cash and prizes. Additional entry tickets may also be purchased on the website. There is also a "Kids Chicken Bites" menu option to make it easy for the entire family for dinner.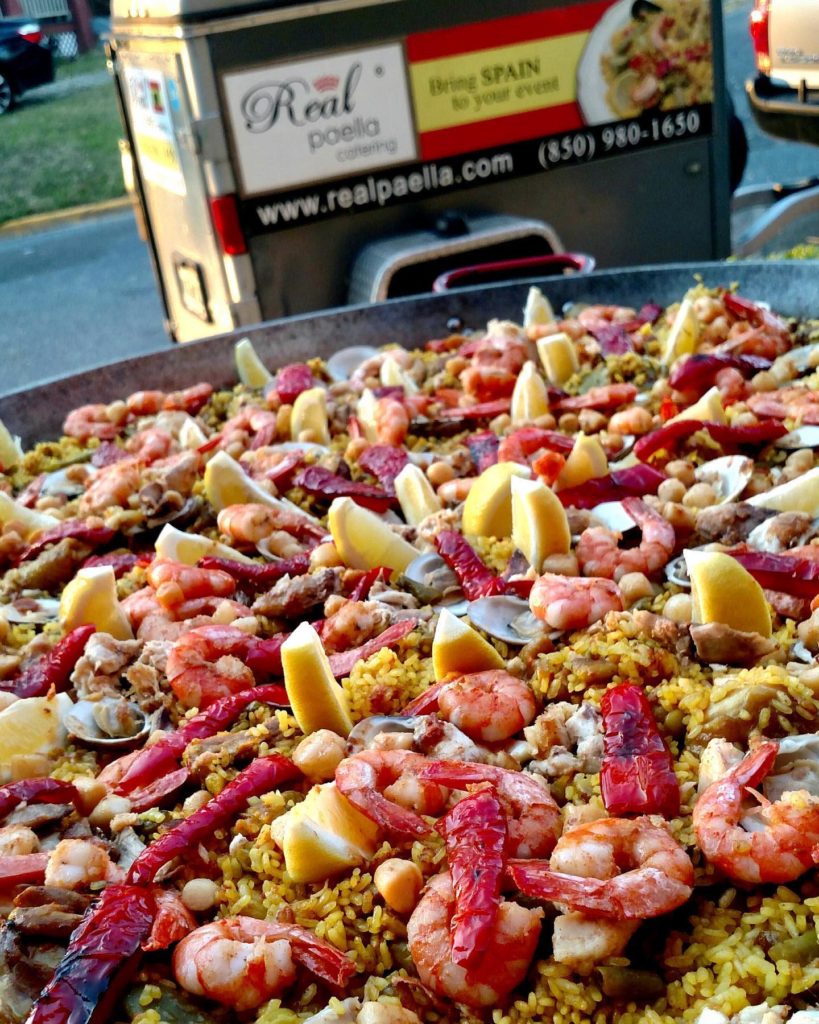 "All prize winners will be announced by name on our school's Facebook page live at 5:30pm on April 8th," wrote MLC. "Winners will receive their prizes packaged alongside their Paella order on April 9th."
All orders and "Jackpot Drawing" tickets must be placed by 11:59pm on April 6.
"We are thrilled to adapt this event to suit the current health and safety requirements while ensuring a fun and delicious experience for all," wrote the school. "Thank you for supporting Montessori Learning Center!"