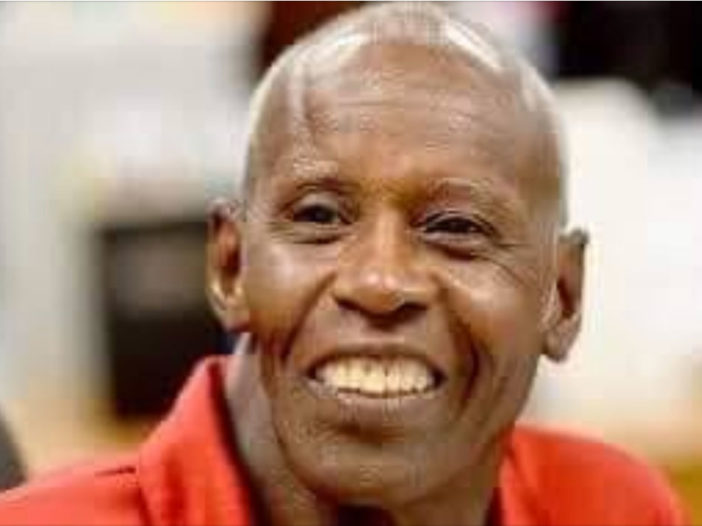 I was at an event yesterday when I checked my phone, only to receive news that Coach Green had passed away. I know many of you who follow Get The Coast have been in the area for some time now, and MANY went to school here in Okaloosa County. You know exactly who Coach Green was and what he meant to Fort Walton Beach High School. But for those of you who didn't get a chance to know him, Coach Ernie Green is quite possibly one of the best human beings I have ever met.
I spent my time at Fort Walton Beach High School from 2000-2004. Coach Green was a constant presence in the hallways…at lunch…and would catch you skipping class. He was tough but gentle. Always had a smile on his face and would ask "What's wrong?" if he didn't see you smiling. He was a man of chances and…if you had enough time to bring him a Snickers…he was known to give you a really big second chance!
As news circulated through social media yesterday, my timeline was flooded with memories of Coach Green and was a great tribute to the legacy of man who I will remember forever.
This morning, Fort Walton Beach High School issued this statement:
---
"We got the sad news yesterday that Coach Ernie Greene left us to be with The Lord yesterday. Reading over social media posts the words genuine, mentor, love, and smile came up describing what he meant to you. I began to reflect on Ernie and thought more about those words.
Genuine. He sure was. You got honest answers from him every time. You always knew where you stood in his eyes and he treated us professionally with love. His wealth of experiences from the field to the classroom taught us how to make decisions and be accountable. It was always real coming from Coach Greene and we knew it.
Mentor. Ernie taught us all at some point in our life. He stood in front of us in the classroom and the gridiron. Imagine how happy it made him watching us set sail from the Fort to start our lives. He had a hand in many of us furthering our professional and personal lives. Some of us would not be where we are today without him influencing us.
Love. So many of the social media posts you wrote stress how much you loved him. We all did and always will. We loved his advice and friendly personality. Some of you described him as a father figure. We were lucky to have that kind of man in the school system. Ernie would go the extra mile to make things a little better for us.
Smile. That smile! What can I say? It spoke volumes to us. Did he ever greet you without a smile on his face, and a hug or firm handshake? No, he did not, he loved us all too much for an impersonal greeting.
I know in my heart Ernie walked to the first tee box in Heaven and asked Arnold Palmer how much they were playing for per hole. Hit 'em long and straight Coach!"
Coach Green retired in 2015 after 35 years in education. The Daily News wrote a piece on his retirement where they said "He's worked under every principal at Fort Walton Beach High School, taught math, coached sports and was the first in the door for 14 years."
---
I would occasionally run into Coach Green at the Publix on Mary Esther Cutoff. Even after so many years, he still recognized and knew me and would always make time for a quick conversation and to ask, "How are you doing?"
Little things like that are what made him incredible.
He told the Northwest Florida Daily News back in 2015 that he could "write a book that would just knock your socks off right now. Good things, funny things."
Well Coach, we could write a book too…
A book that would knock your socks off with how much of an impact you made on us kids who walked your halls…
Good things.
Funny things.
Thank you, Coach Green.
♥
Photo credit: Northwest Florida Daily News (2015)