On Monday, Rockbridge Capital announced the acquisition of the 'The Island by Hotel RL' on Okaloosa Island in Fort Walton Beach, Fl.
Rockbridge acquired the property from the original owners, Jay Odom and Tripp Tolbert, who recently invested $20 million to fund extensive renovations to restore the property and provide guests with a more local, boutique feel.
"We are excited to acquire this well-positioned property in a strong market like the Florida Gulf Coast and to continue its leadership position in the region," said Chris Diffley, Managing Director of Investment Management, Rockbridge.
Aimbridge Hospitality, who operates several other Rockbridge properties and currently operates 74 hotels in Florida, will operate the resort.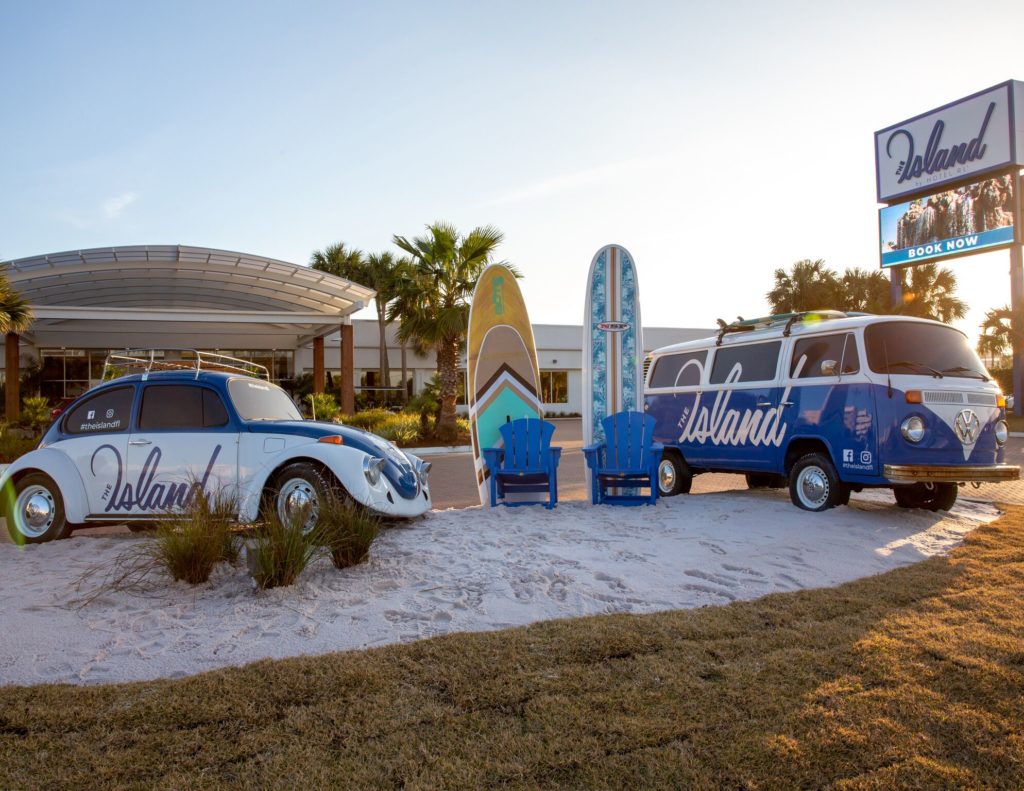 "We look forward to building on the hotel's already great reputation while also bringing additional institutional expertise to the operations as well as planning targeted upgrades throughout the property to further improve its competitive position in the market," added Rockbridge Senior Vice President, Matt Welch. "We are also pleased to continue our relationship with a trusted, proven partner like Aimbridge."
Before The Island was the chic, newly renovated boutique beach getaway, it was one of the first hotels on Okaloosa Island. Owner Fred Tolbert had the vision to build a place where families could come and enjoy the white sands and emerald waters of Fort Walton Beach. 
Way back in 1966, the resort consisted of the two-story sunrise, sunset and sunshine wings, consisting of 148 rooms. 
A few years passed, and the owner bought the property next door and added another 306 rooms, along with the Lobster House restaurant and Pelican's Roost Bar & Grill.
The famous grotto bar and beach tower were added in 1975.