After being notified of trash piling up around the Shalimar Bridge, Jason Harwell went out to see for himself. The area in question is across the street from Eglin Federal Credit Union and next to the Marriott Hotel.
"The condition at the foot of the Shalimar Bridge was brought to the attention of one of our members, Katrina Jaramillo," said Harwell. "After receiving this information, I drove over there to investigate. Upon arriving, you can see garbage everywhere."
Harwell runs the "Erase The Trace Okaloosa" Facebook page which is a social and community group organized to "combat pollution, litter and discarded waste left by individuals on the Emerald Coast."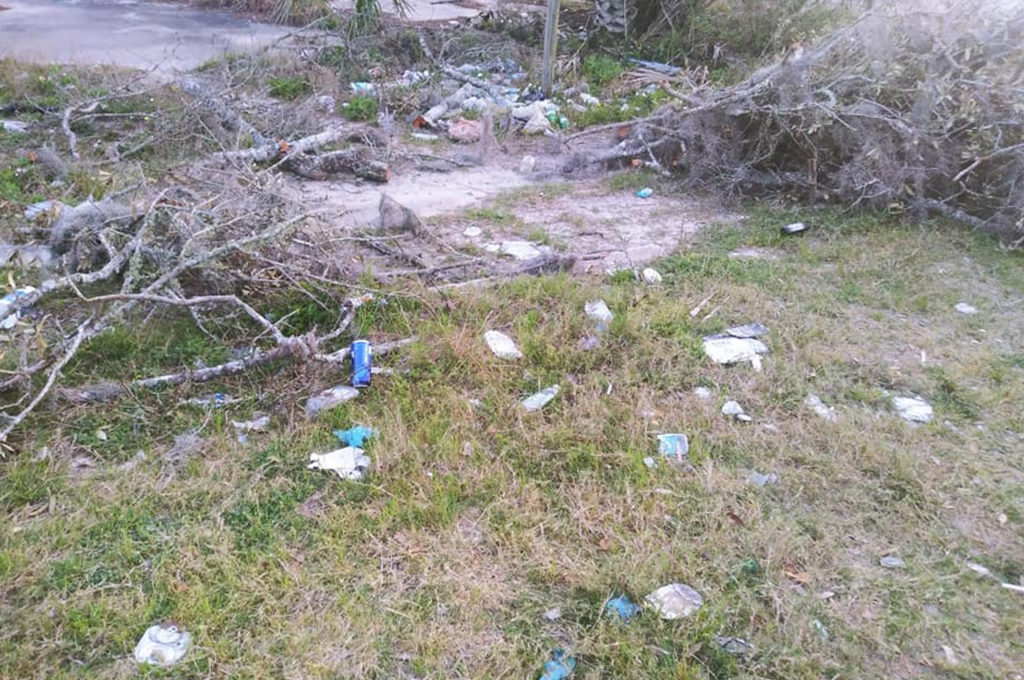 After seeing the trash, this prompted Harwell to post pictures of what he saw on Facebook and invited residents to join him this Sunday, March 28th at 8am to cleanup the area.
The Town of Shalimar's Mayor Mark Franks commented on the situation saying that he contacted the state and county and was able to speak to the owner of the property earlier in the week. The property in question is private and resides in the county.
"The owner has tried many things to get people to stop dumping trash, such as spending $3,000 for a fence that trespassers tore down," said Franks. "The state owns part of the property closest to Eglin Parkway, so her options are limited."
According to Franks, the woman who owns the property isn't in the best health and says that if she was, "she would go out there herself and clean it up."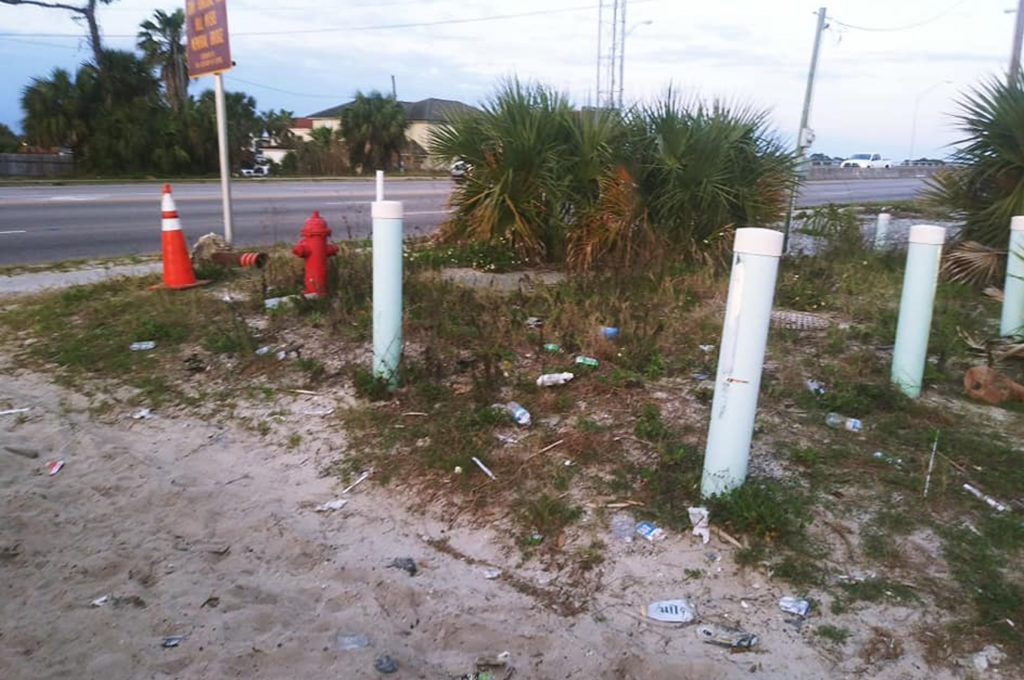 "I told her that a group of people were coming out on Sunday to help clean up the property and she said thank you, and for those who come out to feel free to park wherever they would like," continued Franks.
Franks said that the property owner has asked him to work with her in seeing if there's something they can do together to find a more permanent solution to the ongoing trash issue.
"I walked over there and looked around. It's sad but we will find a solution," said Franks.
For those looking to attend and help, Harwell says that parking is limited but that he spoke with the General Manager at the Marriott Hotel that is right next door to the cleanup. The hotel as agreed to allow attendees to park in their parking lot for overflow parking.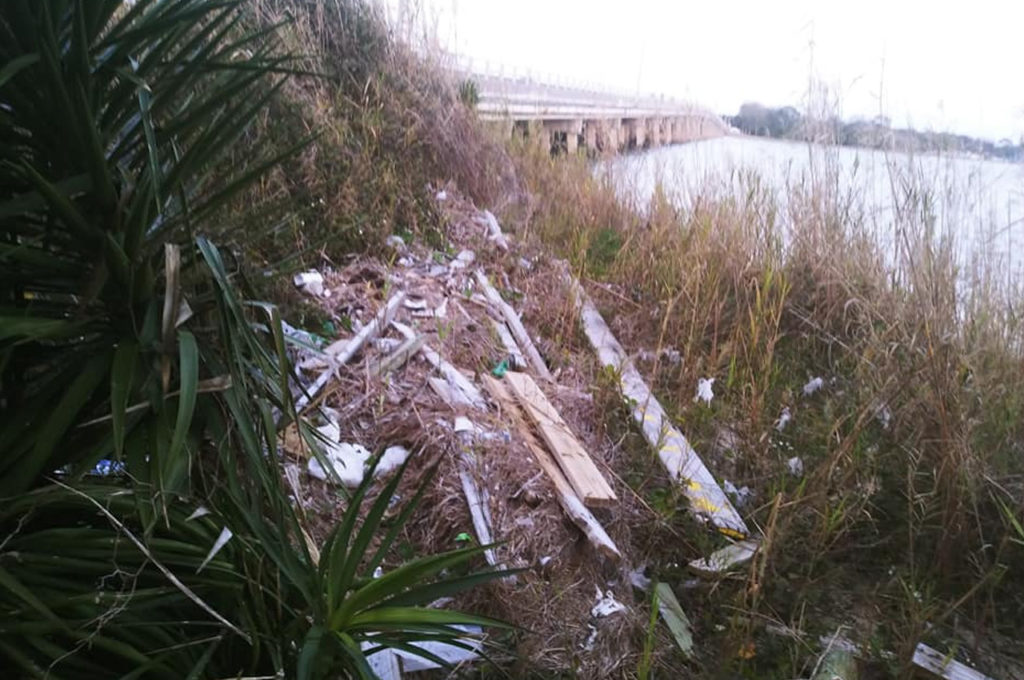 In addition to help from the hotel, Waste Management has also stepped up to the plate and will be delivering a 30 yard dumpster to the cleanup site on Saturday.
According to Harwell, not only are they going to deliver it but they are going to haul it off free of charge.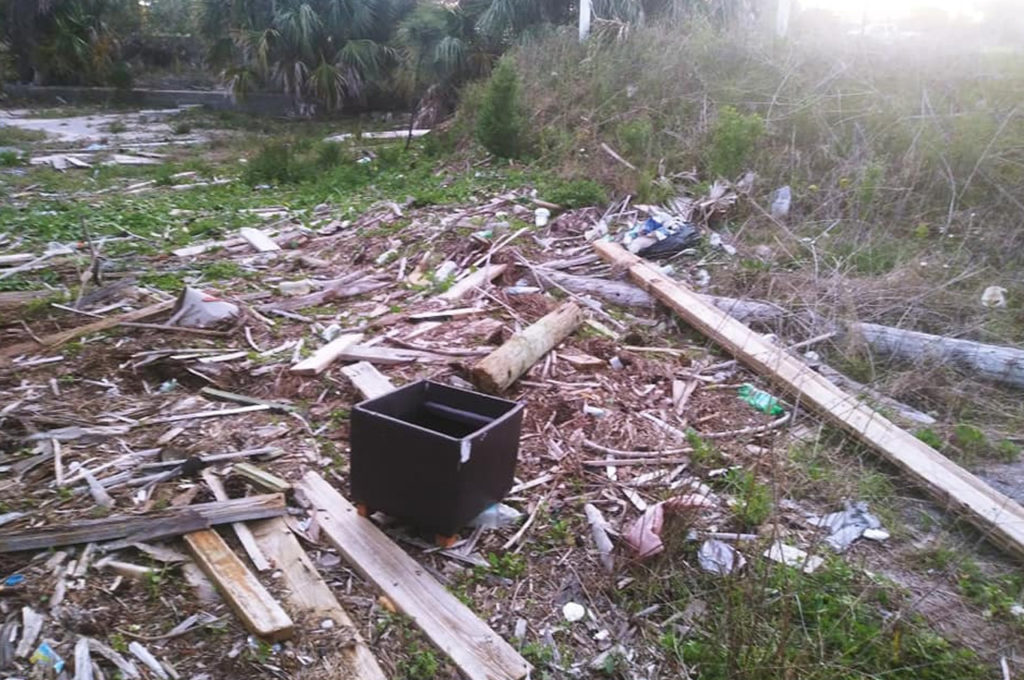 "This is one of the reasons I love this community and the people who make it so special and unique," said Harwell. "Coming together for a common goal while making a difference and meeting great people makes everything that we're doing worth it. The awareness that is being brought to this issue not only within our County but all across this great country is amazing."