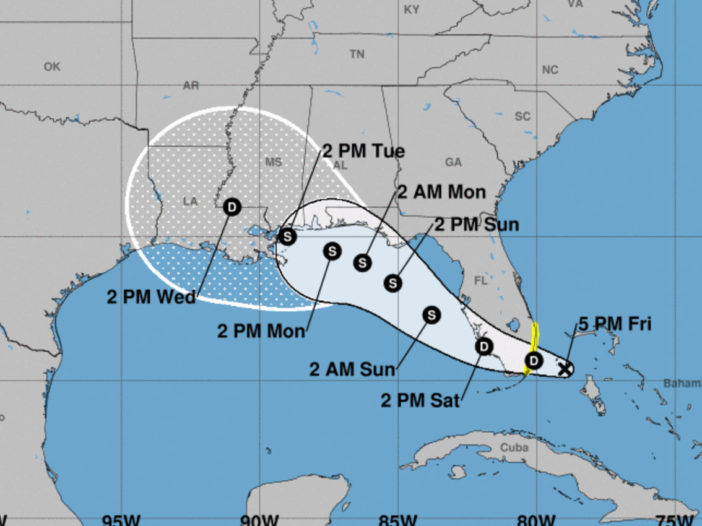 The National Hurricane Center has begun issuing advisories for Tropical Depression (TD)-19.
According to Walton County Emergency Management, TD-19 is forecast to move across Florida and into the Gulf of Mexico this weekend. Our area of Northwest Florida is within the 3-day error cone for TD-19.
"No watches, warnings, or advisories have been issued for TD-19 at this time, however, this could change as we move into the weekend," wrote WCEM.
According to the National Hurricane Center, after the system reaches the eastern Gulf of Mexico, steady intensification is expected through the weekend due to expected light wind shear and very warm water.
"The system is forecast to strengthen to near hurricane intensity by early next week as it moves across the northeastern Gulf of Mexico," wrote the NHC. "Dangerous impacts from storm surge, wind, and heavy rainfall will be possible along the Gulf Coast from the Florida Panhandle to southeastern Louisiana this weekend and early next week."