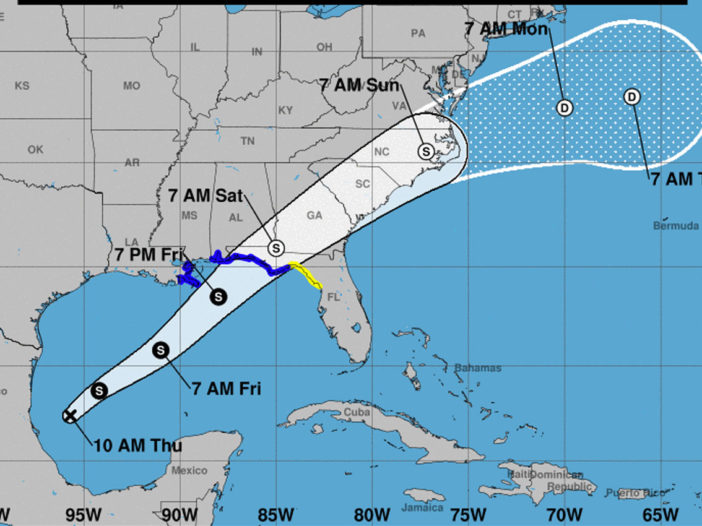 As per Okaloosa County officials, potential Tropical Cyclone 16 will most likely impact our area this weekend and the National Weather Service has issued a Tropical Storm Warning for Okaloosa County.
A Tropical Storm Warning means tropical storm-force winds are expected somewhere within this area within the next 36 hours.
Locations affected:
Destin
Eglin AFB
Fort Walton Beach
Latest local forecast: Equivalent Tropical Storm force wind
Peak Wind Forecast: 35-45 mph with gusts to 65 mph
Window for Tropical Storm force winds: Friday evening until early Saturday morning.
Emergency management chief Patrick Maddox gives us an update about what we can expect.
---