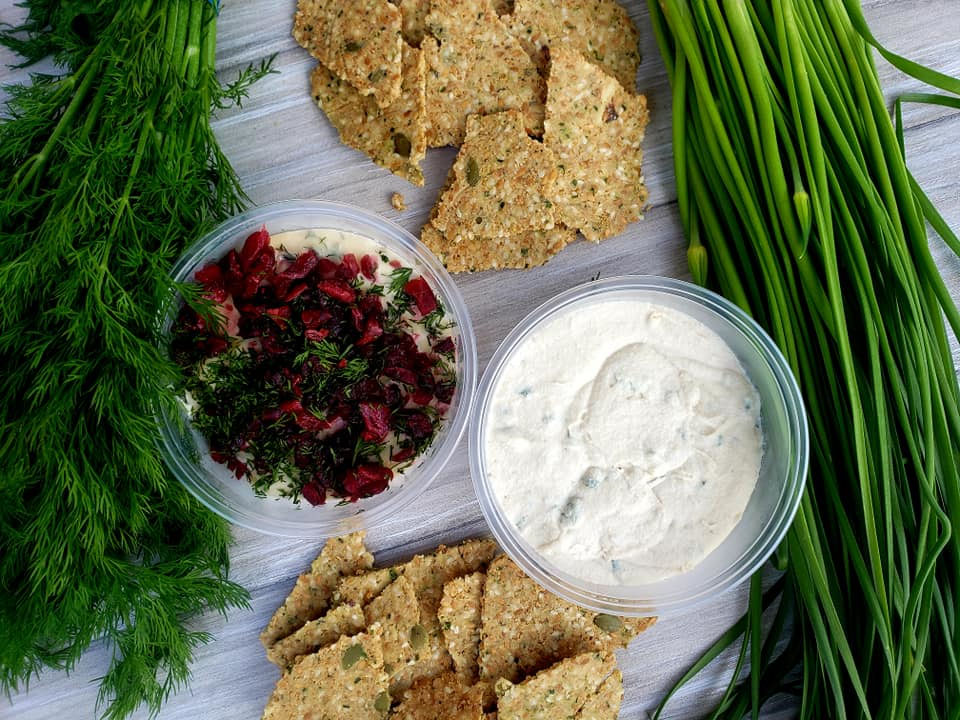 If you've been to the local Farmers Market lately, you may have seen vegan baked goods by Two Little Bluebirds! While the food is absolutely delicious, the heart behind the business will make you love them even more.
Kylee McDonald, owner of Two Little Bluebirds, was kind enough to answer several questions for me to share with you! Here's what she had to say.
What is Two Little Bluebirds?
"Two Little Bluebirds is a 100% vegan mobile bakery which also specializes in dairy free cashew cheese spreads and butters. About 50% of my products are also gluten free. I use natural colorants from fruits and vegetables and no artificial flavors!"
Why did you decide to start Two Little Bluebirds?
"Two Little Bluebirds started out as a way for me to earn extra income for my family. In the beginning, all of my recipes contained dairy milk and eggs. Around that same time, our oldest son Wyatt was diagnosed with autism. We needed extra funds to afford him the therapies he needed and this was a great way for me to contribute while still allowing me to be home with my two children much of the time.
From there, it turned into so much more. By converting my business to 100% vegan and adopting a vegan diet and lifestyle, I also saved my own declining health by reversing my high blood pressure and cholesterol. It became sort of my mission to show people that you don't need dairy, eggs, or even wheat to have delicious desserts!"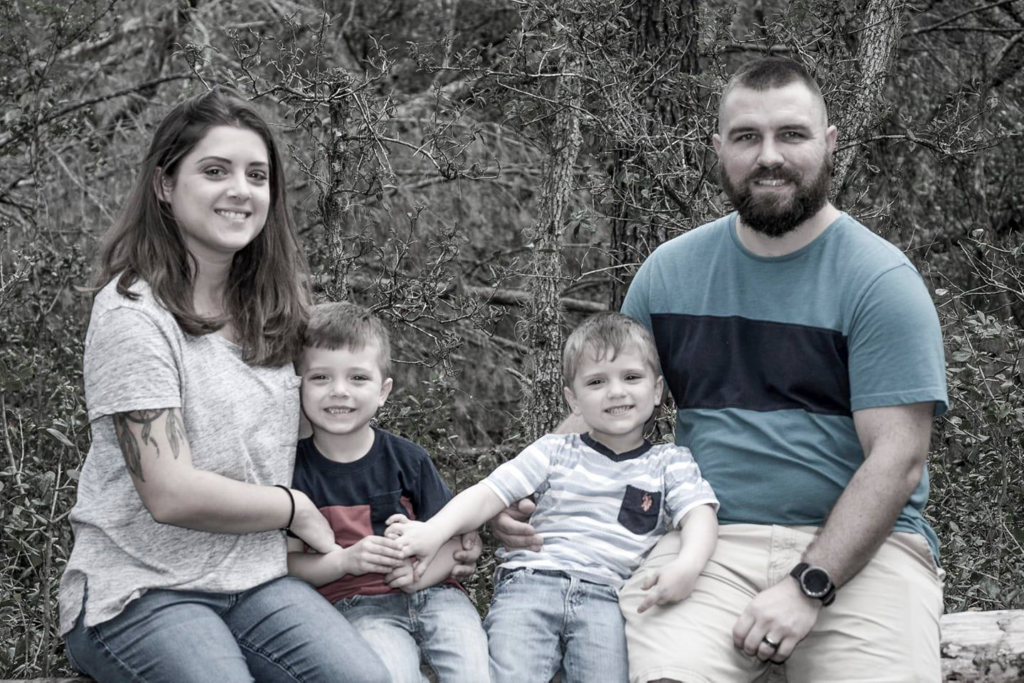 Have you always enjoyed baking?
"Growing up, I was terrified of the kitchen. I was the girl in home economics who burnt herself EVERY SINGLE TIME. I couldn't follow a recipe. In my early twenties I survived on frozen processed foods and mac-n-cheese. I didn't discover how much I enjoyed cooking and baking until I married my husband, Paul.
I became obsessed with learning all there is to know about baking and found I was actually really good at it! I enjoyed sending my husband tons of baked goods while he was deployed. The kitchen has always been better to me than any form of therapy. It is my happy place. I enjoy developing new recipes and seeing the joy they bring people, especially my children."
Where can people find you?
"I can be found every 1st and 3rd Saturday at the Farm To Table of NWFL Farmers' Market in Navarre, every 2nd and 4th Saturday at the Downtown Fort Walton Beach Farmers' Market, and every Sunday at the 30A Farmers' Market in Rosemary Beach. I take custom orders as well."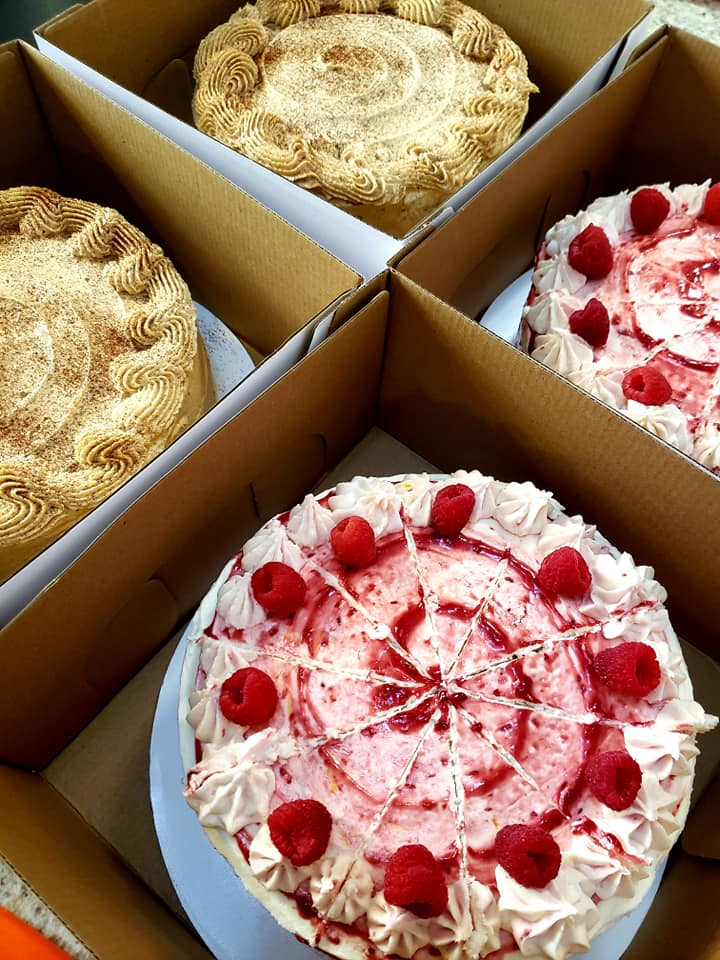 What does it take to prepare for weekly Farmers Markets?
"A lot of prep work goes into getting ready for the weekend farmers markets. Since I hand make all of the dairy free butter in my products, grind the sugars, seeds and nuts, chop all of the fresh herbs by hand, etc. I like to get a head start on these things. The day before the market is spent baking everything fresh. Most market mornings, I am up before the sun to prepare more items fresh."
Are there any exciting things coming for Two Little Bluebirds in the future?
"I'm not sure what the future holds but I hope to continue to grow. My dream is to own my own cafe/bakery where I can employ differently abled individuals like my son from the community. I want to continue creating and show people how delicious plant based food is.
Always be on the lookout for new desserts at the market. I am constantly creating and looking for new ways to surprise my customers!"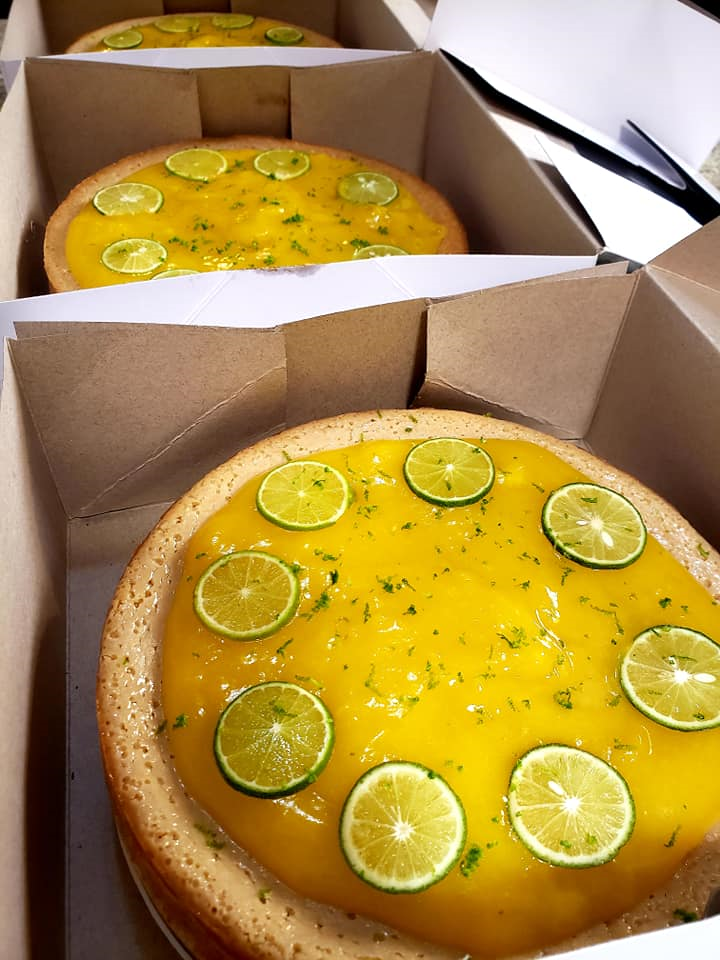 ---
Kylee also told me she named Two Little Bluebirds after her two sons, who are her inspiration for everything she does!
I have personally tried the vegan goodies from Two Little Bluebirds after coming across them at the Downtown Fort Walton Beach Farmers Market. I can tell you that everything they make is truly delicious, even if you aren't a vegan, and after hearing about the heart behind the business, I love them even more!
Have you gotten to try Two Little Bluebirds yet? If not, what's your favorite vendor at our local farmers markets?