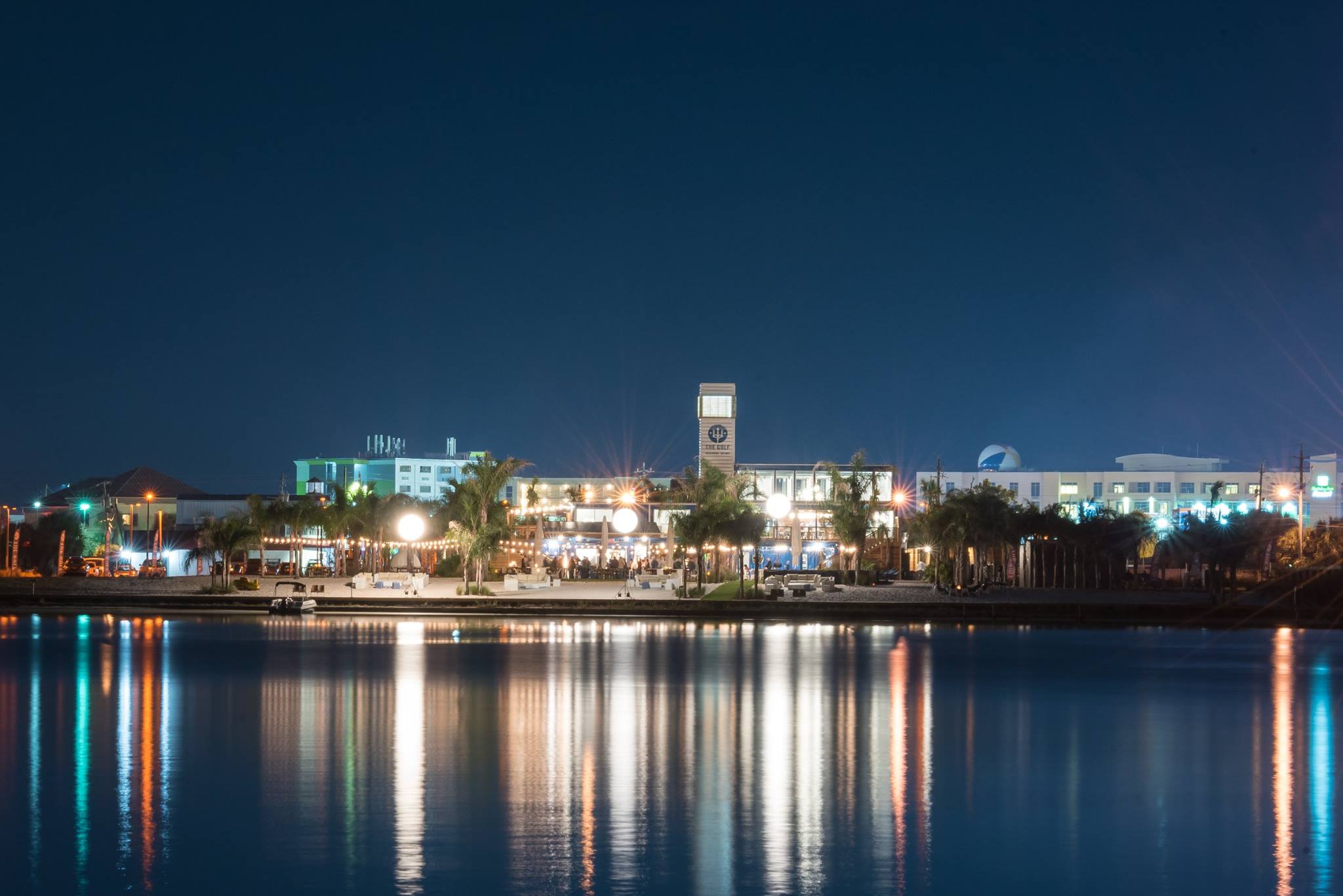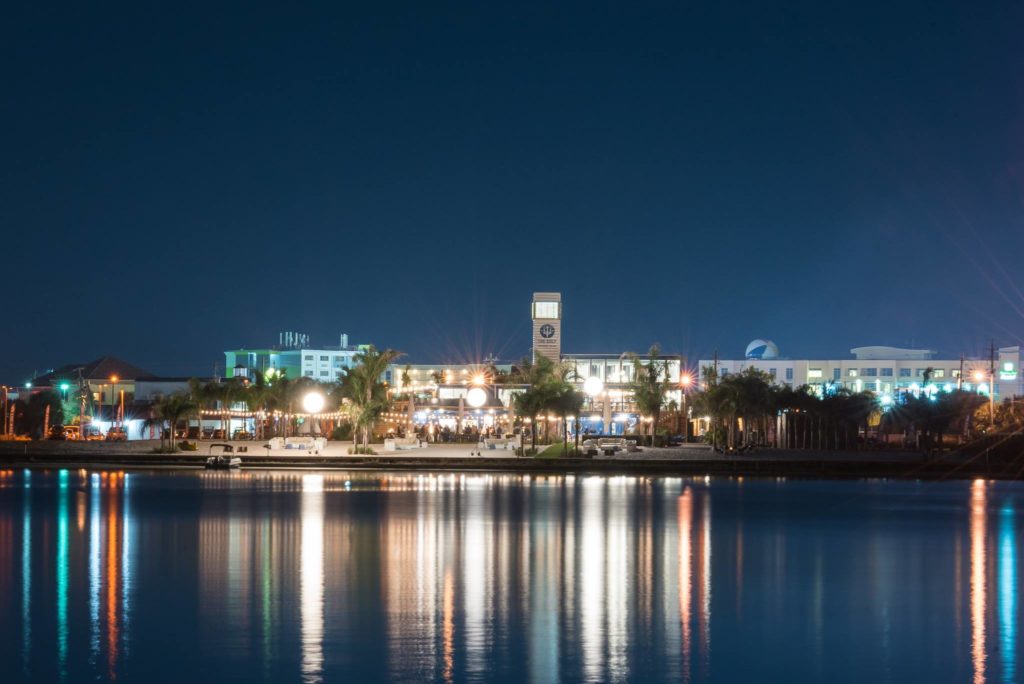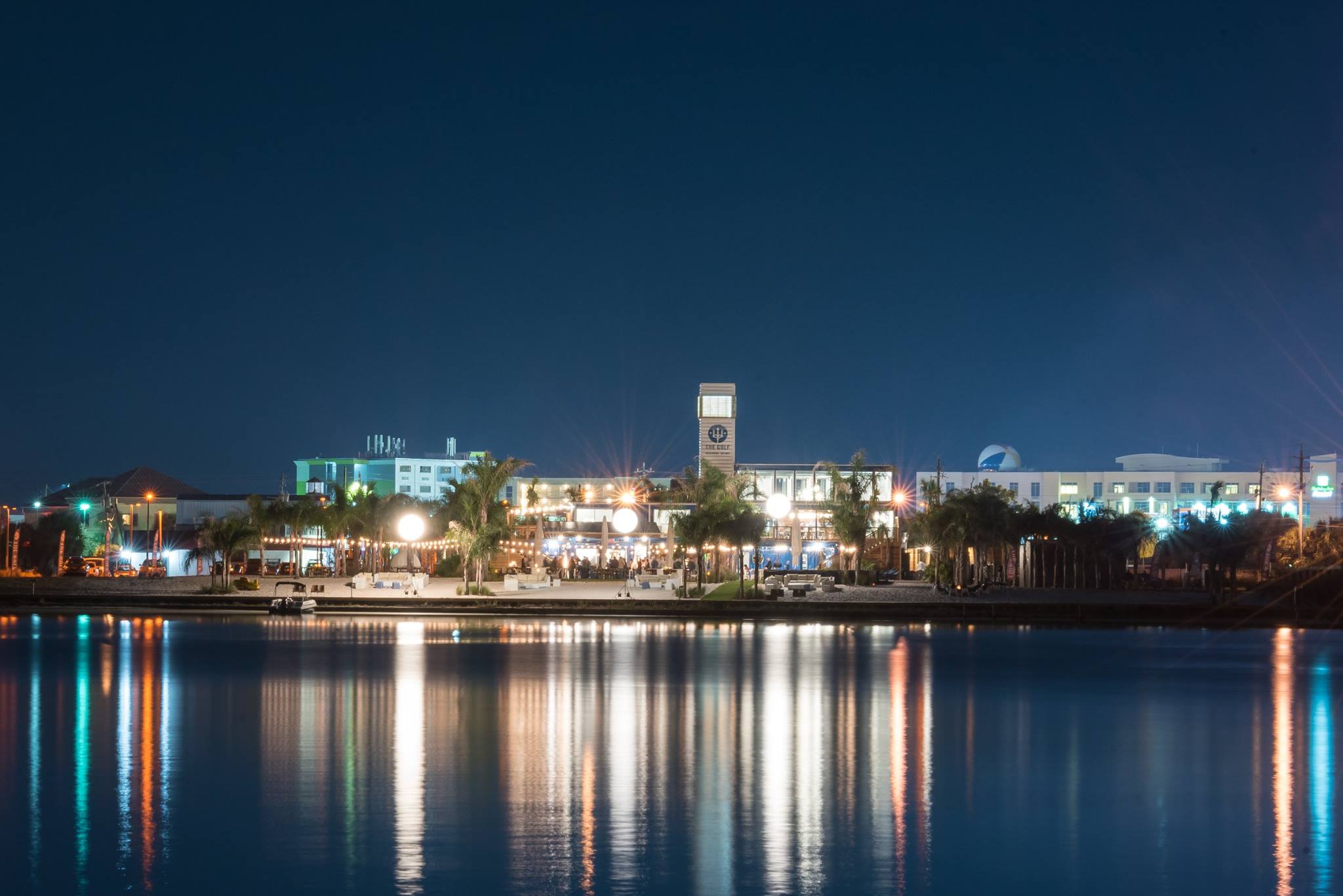 The Gulf Okaloosa Island will host its very first Waterfront Football Tailgate Party in celebration of the kick-off of college football season on Saturday, September 2nd. Festivities begin at noon with games playing all day on the massive Splashboard LED TV– measuring 20' by 30'!
The screen will come by boat and be anchored right in front of The Gulf for prime viewing. The event will also feature live music with John Hart Project playing from noon to 3:00 pm and Heritage from 3:30 – 6:30 pm. The main event of the day will be the Florida State vs Alabama game, kicking off at 6:00 pm.
The couches located on the manicured lawn area near the water will be available for groups to reserve for VIP seating with bottle service available. Guests will have the opportunity to purchase a ticket for a special open fire barbecue featuring guest chef Wesley True, who was featured on Bravo's Top Chef.
The barbecue ticket includes an indulgent buffet and spirit samplings by Jameson, Bacardi and Absolut. Tickets for the barbecue are available for $25 in advance through Eventbrite, $30 at the door. This family-friendly event is open to the public.
Tickets for the barbecue are optional and not required for attendance. Guests may also order from The Gulf's regular menu and full bar.