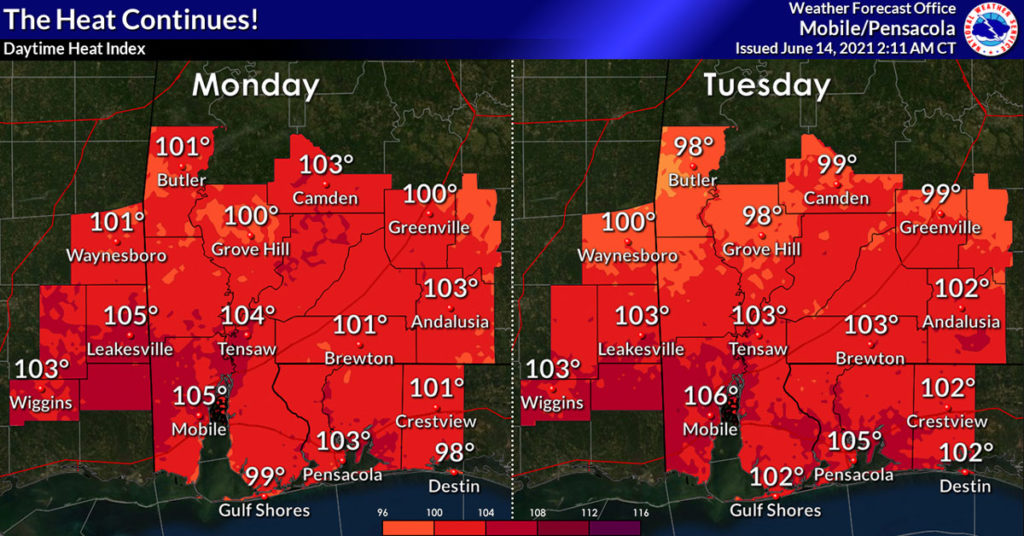 Hot and humid conditions are expected across our area today with high temperatures forecast to reach into the lower to mid-90s.
According to Okaloosa Public Safety Director Patrick Maddox, the high humidity will result in heat index readings as high as 102°-107° this afternoon. 
"While these values are expected to be just shy of our Heat Advisory criteria of at least 108°, they will be elevated enough that those spending extended periods of time outdoors today should exercise caution and drink plenty of fluids," said Maddox on Monday morning. "We are currently anticipating less coverage of showers and thunderstorms across our area today as compared to the past couple of days."
However, scattered showers and thunderstorms are still expected to develop this afternoon and evening.
"A couple of the stronger storms could still produce very localized damaging wind gusts given the typical summertime hot and humid conditions," continued Maddox.