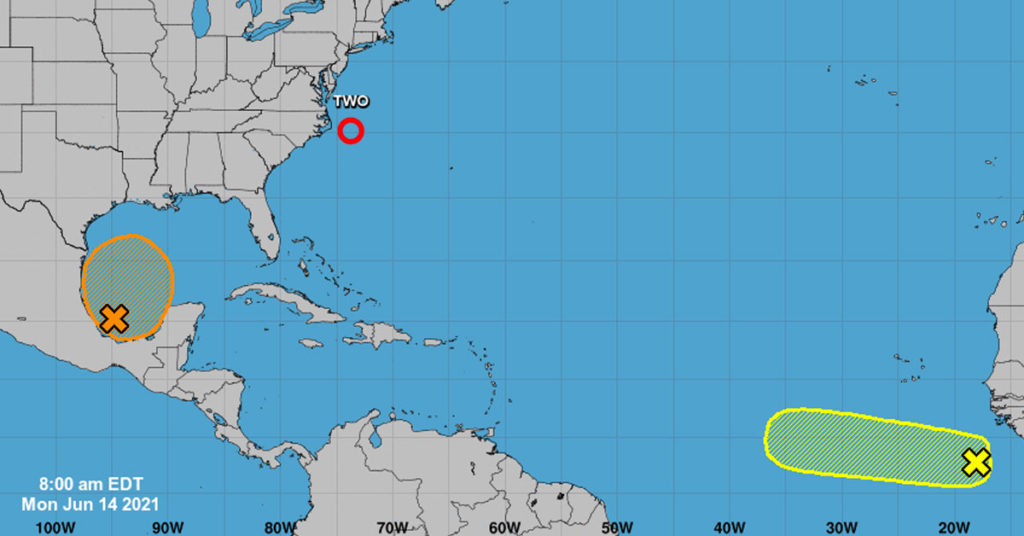 A gradual development of a broad area of low pressure located over the Bay of Campeche will be possible over the next few days. According to The National Weather Service out of Mobile, AL., a tropical depression could form as the system moves northward into the west central Gulf of Mexico.  
There is now a 60% (MEDIUM) chance that a tropical depression will form within the next 5 days.  
"Regardless of development, there is still a good signal that deep moisture associated with this system will lift northward across the Gulf and into our area by this weekend," said Patrick Maddox, Okaloosa Public Safety Director. "Heavy rainfall may be possible this weekend and we will continue to monitor trends closely over the next several days." 
According to Maddox, numerous and frequent rip currents may develop late this week and into this weekend. 
"We will continue to monitor this developing tropical system over the next several days and will provide additional updates as needed," he continued. "In the meantime, we encourage everyone to review tropical preparedness plans."