This local coverage is made possible thanks to Realtor Lisa A. Norton! Support those who support our local news coverage!
Emerald Coast Marine has partnered with Nautique Boats to bring two Team Nautique World Champion Athletes to Northwest Florida for a "watch party."
Four-time world champion wakeboarder, Shaun Murray, and world champion wake surfer, Noah Flegel, will be hitting the waters of Rocky Bayou.
They will be doing VIP watersports training and demos for Emerald Coast Marine Nautique owners on Saturday, May 14.
In addition to the high-flying action going on in the bayou, Nautique boats, along with Hyperlite gear, will be on full display near the Magnolia pavilion inside Rocky Bayou State Park.
"We don't want you to miss an opportunity to catch a glimpse of these world champion athletes and their boats of choice while they are here together for this one-day-only event," said Emerald Coast Marine.
TWO WAYS TO WATCH:
Head to Rocky Bayou State Park in Niceville and drive towards the day use area. You can watch the training from anywhere along the shore. ($5/car admission into the state park)
If you prefer to watch by boat, you can set your anchor or beach it in Rocky Bayou. If you are planning to anchor, please check the map and stay within the yellow area.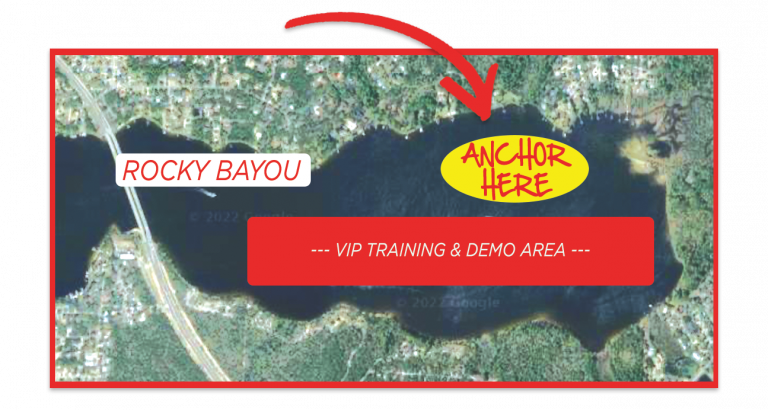 Demos and training sessions will be happening all day from 9am-4pm, on Saturday, May 14th.